Free online courses and software to use in Singapore

---
With the number of COVID-19 cases steadily rising, social distancing is now the new norm. Students and WFH employees alike suddenly have a lot of spare time they can't fill by simply heading to the nearest mall or meeting up with friends for a meal.
Use this time to learn something new that you never had the bandwidth to before – without spending a single dollar. From free online photography classes to Ivy League courses, here's a list of 12 free online courses and softwares you can take advantage of while you sip on that nice cup of dalgona coffee.
Check out other things you can do at home in Singapore during COVID-19 season:
---
1. Free online courses at Ivy League schools like Harvard and Yale
---

Image adapted from: Class Central
Universities like Harvard are the crème de la crème and earning a place there is something most of us can only dream of. If you've missed your shot, you can still get a taste of Ivy League education with these free online courses all from the comfort of your home.
Some examples of courses you can take are Bitcoin and Cryptocurrency Technologies from Princeton, Using Python for Research from Harvard, and Greek and Roman Mythology from the University of Pennsylvania. There are thousands of others well such as, but not limited to, business, mathematics, medicine, arts.
Take note that these aren't one-off courses – they're at least 4 weeks long. You'll also need to participate for a minimum number of hours depending on the course through online videos, quizzes and assignments. It can seem a bit tedious but you'll be able to get a certificate after you complete it – plus, how many people can say they have an Oxford certificate, amirite?
Find a class here.
---
2. Search engine optimisation (SEO) training courses by Moz
---

Image adapted from: Moz
If you've always wondered what in the world "SEO" is or can't figure out why your blog or website doesn't appear on the first page of Google, this course is for you. Until 31st May 2020, you'll be able to take free courses with Moz, a marketing company that focuses solely on SEO.
You can dive straight in with no prior experience since they teach you the fundamentals first. Some other technical skills you can pick up are page optimisation and backlinks, and more business-related ones like how to use SEO for client pitches.
Learn how to use SEO here.

---
3. Take free online photography classes with Nikon
---
Photography is one of those skills or hobbies that a lot of people want to pick up but never have the time or money to. Cue Nikon making all 10 of its online photography classes free and available to the public – no more excuses!
Classes are conducted through video and range from 15 minutes to about an hour – these used to be priced between 15 and 50 USD per class. You'll learn the fundamentals of photography, the art of storytelling, how to take photos of kids, pets, landscapes, and even the art of music videos.
Even if you don't have a camera, you're bound to learn something new so the videos are still worth a watch.
Take the classes here.
---
4. Get behind-the-scenes secrets of animation from Pixar in a Box
---

Image credit: The Korea Times
Movies like Ratatouille, Toy Story, and Monsters Inc. are beautifully animated. But we often take for granted how much work goes into producing these films. If you want to know what it's like in the shoes of Pixar artists or are just plain artsy yourself, try Pixar in a Box.
They have a comprehensive course on digital animation where they'll teach you how to create the hair of a princess, the details of dinosaur's skin, and how virtual cameras work. The videos and exercises are easy to follow, even for a layman, and are taught by Pixar's own professional artists so you know it's the real deal.
Uncover Pixar secrets here.
---
5. Free Adobe software for students
---
Students who rely on school computers for access to Adobe software don't have to suffer now that they're forced to study at home. Until 31st May 2020, Adobe has made access to all its software free for all students at home as long as their school has an existing and valid Device, Shared Device License, or Serial Number plan or license.

Image credit: Adobe Support
This means you'll have personal access to Adobe's fleet of software like Photoshop and Illustrator at home. However, this is on request-only basis so your school has to fill in this form and wait for approval before you'll be given access.
Non-students don't have to feel left out either because Adobe has made Portfolio and Talent free until 15th May while PDF services are free until 31st May.
Check out Adobe's other responses to COVID-19 here.
---
6. Learn how to code and get certified with 365 Data Science
---
Being an art-centric teen, I quickly shunned the thought of learning how to code. Fast forward to my twenties and I'm now scrambling to pick up the basics to expand my skills and become more employable.
Thankfully, websites like 365 Data Science have made all of their coding courses free until 15th April 2020 (U.P. 36USD/month). They have 21 comprehensive courses on data science fundamentals, machine and deep learning, using SQL, Python and R, and more. Plus, it's great for beginners since they start from scratch and go through everything step-by-step.
You'll be taught by an Oxford graduate and get certifications that can be put on your CV or portfolio. If you're still not convinced, then know that some of those who finished the course have managed to secure jobs in Paypal, Citibank, Tesla and Walmart.
Sign up for the course here.
---
7. Improve soft skills with LinkedIn Learning
---

Image adapted from: LinkedIn
Knowing the skills of your chosen trade like coding, taking photos, or cooking are crucial. But something some people neglect to develop are soft skills like leadership, time management, and communication.
LinkedIn has thousands of courses where you can train yourself in specific areas during a one-month free trial. Take note that if you're signed in to your LinkedIn, they'll recommend you courses based on the information available on your corporate profile.
The courses are held by professionals and can range from half an hour to several hours. Some popular courses are Delivering Bad News to a Customer and Driving Workplace Happiness. Don't worry about it getting too dry either because there are quizzes, exercise files, and other online resources to spice things up.
Find a course here.
---
8. Pick up new artistic hobbies or skills with Skillshare

---

Image adapted from: Skillshare
Contrary to popular belief, becoming good in arts has more to do with practice than it does with talent. But it can be pretty daunting to take the first steps especially with no guide whatsoever.
Luckily, Skillshare has artistic courses that can give you the motivation you need to pick up a new hobby or upgrade your current skills. Courses are video-based and separated into categories like animation, writing, photography, and even business.
The introductory video is free and you'll have to sign up to view the rest of the course. But, don't worry about having to pay though because you can make use of the 2-month free trial which is perfect for this season of social distancing.
Check out the courses here.

---
Bonus: Hundreds of free Audible books for kids
---

Image credit: @audible
For mummies and daddies who are running out of ways to entertain their kids, get some peace and quiet by sitting them down with some earphones to listen to stories on Audible. They've made hundreds of children's titles free in these tumultuous COVID-19 times and organised them by age for easy browsing.

Image adapted from: Audible
Occupy your toddlers with books like Winnie the Pooh, ABC: Learn Your Alphabet Song, and Wheels on the Bus. On the other hand, your primary school kids will be able to appreciate Alice in Wonderland read by Scarlett Johansson. Tweens can listen to popular titles like Harry Potter while older listeners can enjoy classics like C.S. Lewis, Shakespeare, and Jane Eyre.
Find books here.
---
Free online courses and software
---
Being cooped up at home doesn't have to be an unproductive affair – you can use this time to take full advantage of free courses and software. You'll end up learning something new or picking up a new skill that might just beef up your resume. You can come out of this COVID-19 season better and stronger like a butterfly emerging from a cocoon. 
Read more similar articles: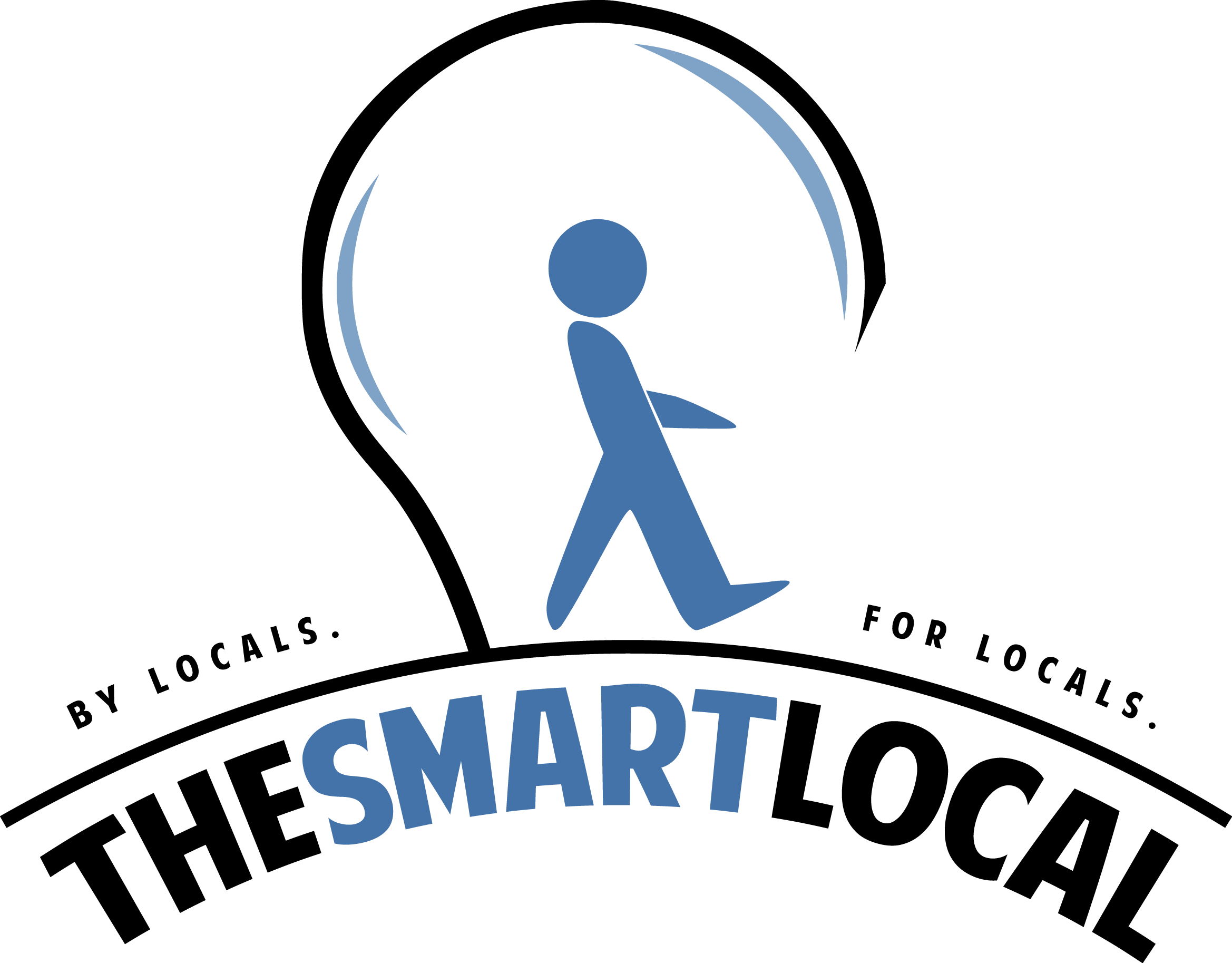 Drop us your email so you won't miss the latest news.