Free online courses with short commitment periods
---
Short free online courses
Image adapted from TheSmartLocal & Adobe
Throughout the Circuit Breaker, many Singaporeans had signed up for online courses in a bid to bust boredom and pick up new skills at the same time. Perhaps you'd held off on learning a skill of interest because the commitment duration of several months seemed intimidating. Or, you've already checked a few of your list but are now strapped for time now that the CB is lifted.
Thanks to these 9 free online courses with short commitment periods, you can continue to beef up your resume with certifications and newfound knowledge in coding, design, public speaking and psychology in under 2 weeks each. 
Check out our other guides on online courses:
---
1. Develop your own Android apps in 11.5 hours
---
Whether it's a nifty tool, aesthetic editing software or an addictive game, apps have the power to greatly enhance mobile users' lives at the touch of a fingertip. Wildly successful apps also rake in big bucks through in-app advertising, so proficiency in Android app development certainly paves the way for a lucrative side gig.
Already taken by half a million students worldwide, Udemy's online lectures bring you through the process of producing Android apps from scratch. From planning and conceptualisation to the nitty-gritty tech aspects, it all culminates in you learning how to deploy the finished product onto the Google Play store, officially live for download.
Enrol in Android Mobile App Development via Udemy.
---
2. Learn the essentials of Python programming in 9 hours
---
Image credit: @cgower
Whether or not you're in the field of programming, you've probably picked up on Python coding being quite the buzzword. When it comes to topics such as upskilling yourself to unlock higher income brackets or safeguarding your rice bowl by picking up new technological know-how, coding remains at the tip of the tongue. 
As people around the world flock towards programming skills as a safety net amidst economic and employment crises, you too can pick up Python Programming Essentials under Coursera. Learn common scripting functions, key programming concepts, data science fundamentals and the basics of software engineering.
Enrol in Python Programming Essentials via Coursera.
---
3. Pick up financial trading and stock market strategies in 9 hours
---
Financial trading has always been surrounded by an air of elusivity. Known for granting people from all walks of life the ability to earn quick cash on the side, it can be intimidating to dip your toes into the stock market scene. This is especially true in the case of today's volatile economy, where we want to secure extra income without falling prey to stock crashes.
This course introduces major financial symbols across various markets which steer beginners towards a safer rate of success. You'll also be taught how to analyse market trends so you can independently dabble in trading upon course completion.
Enrol in Financial Market Trading Strategies via Udemy.
---
4. Become certified in Introduction to Psychology in 12 hours
---
Psychology is a deeply fascinating subject, but most of us wouldn't think to enrol in a dedicated course unless we're aspiring to become psychiatrists. If you think about it, an Introduction to Psychology can be an asset in any field, because it deals with thought processes, desires, and the reasoning behind one's behaviour. 
In other words, picking up psychologically-driven phenomena from body language to persuasion tactics will benefit employees in business, tech, science, and everything else in between. Offered by Monash University, this course provides an understanding of human psychology, which results in a new facet of interpreting interactions both in and outside of work.
Enrol in Introduction to Psychology via Future Learn.
---
5. Use Adobe Illustrator to create original artwork in 10.5 hours
---
Image credit: Adobe
You may think that software such as Adobe Illustrator is only useful to full-fledged digital artists and designers, but basic Illustrator skills enable you to quickly whip up product visualisations, spruce up your presentations, and tap into a new avenue of creative expression in general.
Across 41 separate lectures totalling 10.5 hours, Eduonix lets you break sessions down based on your schedule and preferred pace. The course delves into basic functionalities of Illustrator tools, teaching image modification as well as graphic design from scratch. There'll also be opportunities for hands-on practice, so you can let those creative juices run wild. 
Enrol in Adobe Illustrator for Absolute Beginners via Eduonix.
---
6. Understand web algorithms and pick up SEO skills in 19 hours
---
While the World Wide Web is undoubtedly a treasure trove of information, getting a particular piece of content to stand out can be a herculean task. If you want your brand, product or post to be discovered by new internet-goers, there's an exact science behind it that goes beyond hitting "publish" and hoping for the best.
In Coursera's Introduction to Search Engine Optimisation programme offered by the University of California, you'll be taught to craft online content strategically such that it improves search results. Figure out the algorithms used by Google, Yahoo and Bing, and you'll be able to crack the code for your posts to get a surge in ranking without having to pay for ads. 
Enrol in Introduction to Search Engine Optimisation via Coursera.
---
8. Figure out how digital marketing works in 19 hours
---
We're living in an increasingly technological world. And if CB has proved anything, it's that a lot can be done remotely with just a computer and internet access. Digital marketing is all about spreading the word via tech devices and the World Wide Web. 
Beyond sales roles, it can give your resume a boost as you essentially gain the tools to promote anything online – including your personal brand. Offered by the University of Illinois, this Coursera programme guides you through key concepts to reach, monitor, engage and respond to consumers digitally. Your marketing communication skills will also be honed.
Enrol in Digital Media and Marketing Strategies via Coursera.
---
7. Improve public speaking for sales presentations in 15 hours
---
Even if you have an aversion to public speaking that leaves you shaking in your boots, the working world requires you to bite the bullet and address crowds from time to time. Although this course centres around public speaking for sales presentations, the lessons and practice activities train your confidence, charisma and efficiency in communication as a whole.
We've all heard of the elevator pitch. Once you've completed this course and mastered the artful persuasion methods adopted by those in the sales biz, it's safe to say that you'll be comfortable selling yourself to new employers, potential job promotions, client collaborations and more.
Enrol in Public Speaking For Sales via Saylor Academy.
---
9. Uncover secrets to being happier and more productive in 19 hours
---
Equipping yourself with highly employable skills to boost your career is one thing, but flourishing in all aspects of your life comes with a deeper understanding of what makes you happy. It might sound like a loaded question, but one of Yale's top professors has broken it down into actual research-based teachings, thus spearheading The Science of Well-Being.
With close to 10,000 reviews and an almost perfect rating of 4.9 stars, the course delves into misconceptions surrounding happiness, how setting expectations affects us, and actionable strategies through which we can cultivate healthier habits. Besides gaining more control over your mood, these teachings could also translate into increased work productivity and creativity.
Enrol in The Science of Well-Being via Coursera.
---
Learn new skills online within 2 weeks
---
The CB may have been lifted, but it's still better to err on the side of caution. As we continue to stay in the safety of our own homes, what better way to fill our time than with quick yet highly beneficial courses? These range of specialisations prove that all we need is to hop on the internet to get access to education from the rest of the globe. 
The economy may not be in the best shape now, but taking this chance to upskill ourself allows us to reintegrate into the post-pandemic workforce stronger and more valuable than ever before.
Check out our other self-improvement and activity guides: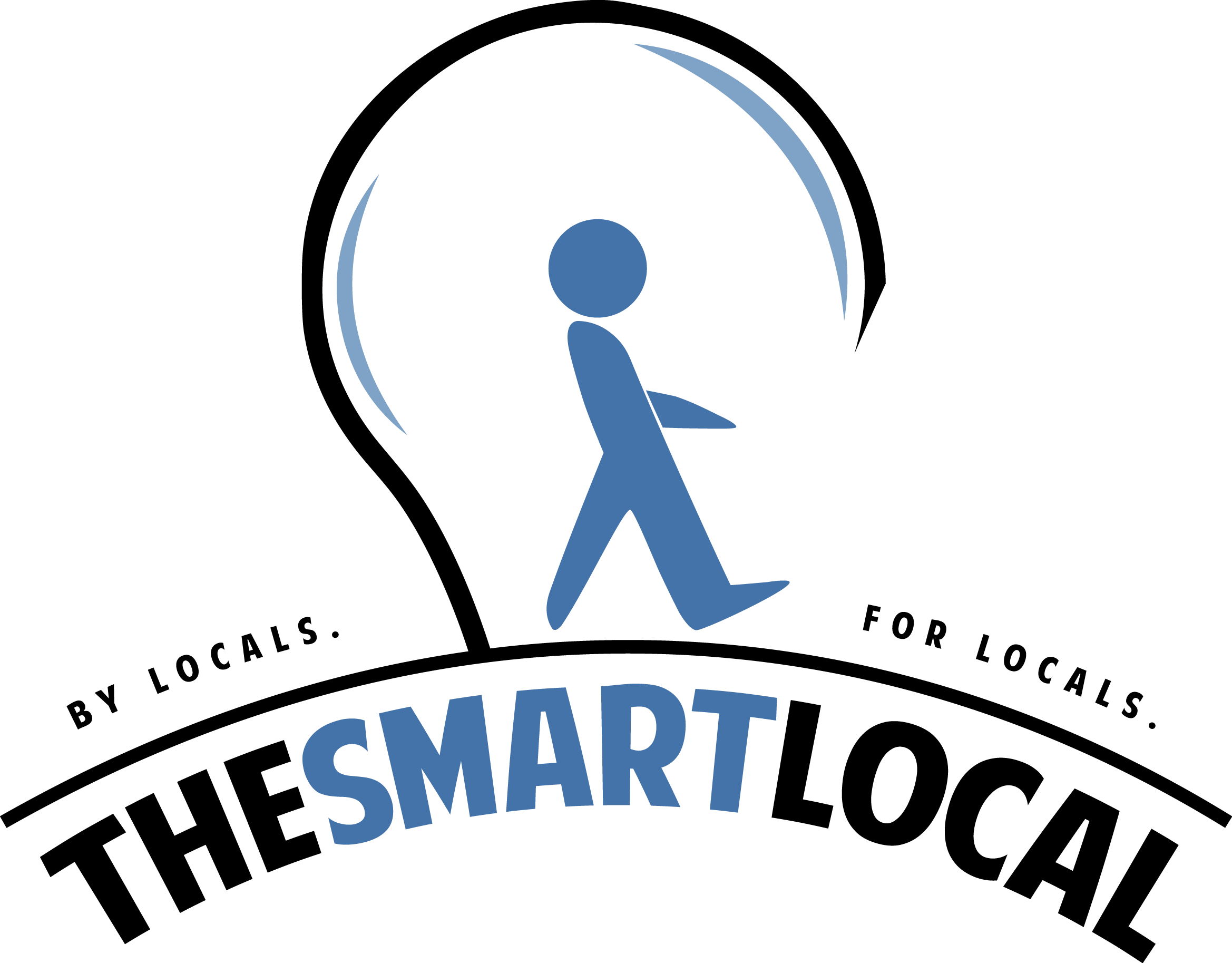 Drop us your email so you won't miss the latest news.