Free online courses to zhng your resume
Image credit: Pixar In A Box
Once, you were a wide-eyed 16-year-old who believed that poly would prepare you for what lies beyond – the working world. But here's the sad truth: what you learn in school sometimes just isn't enough to snag you that dream job.
Luckily, there's a way to zhng your resume and one-up your peers – all thanks to the power of the Internet and the host of online courses it's got to offer.
Here are 7 free online courses from brand name companies like Google, Pixar, and Facebook that'll bring you from zero to hero in almost every skill you'll need. And even if you're living the broke student lifestyle, don't fret – here are all the free online courses we've rounded up!
1. Google Digital Garage
Having "Google" on your resume is sure to get people swooning. And if you can't do it by landing a job in its beautiful, high-ceilinged Singapore office, getting a Digital Marketing certification through Google's Digital Garage is one possible alternative.
Just some of the things you'll be learning in Digital Garage. Image credit: Sky Blue Toffee
This online e-academy goes through the ABCs of digital marketing – from how to build your online shop to the meaning of web analytics – in 26 structured topics.
Image credit: Google Digital Garage
Each topic comprises several clearly delivered videos that give you a run-down of the topic, and short quizzes that test your understanding of each one.
You'll need to pass a MCQ quiz at the end of every topic to officially complete it and unlock the corresponding badge. Complete every topic to attain 26 badges, then pass the final quiz and voila – you're a Google-certified digital marketer!
That could be your name. Image credit: Web Growth Consulting
Completing the entire course entitles you to a personalised, downloadable certificate and a nifty set of digital marketing skills. And with so much of our world plugged into the Internet day in and out, your digital expertise is bound to come in handy some time or another.
Microsoft
2. Microsoft Office Courses
You might proudly include in your resume that you're "proficient in Microsoft Office". But the holy trinity of Office apps – Word, Powerpoint, and Excel – have many hidden functions that you may not even be aware of.
Image credit: Microsoft
Luckily, Microsoft's on your side. Their Microsoft Office courses will teach you all you need to know about each app.
Image credit: Microsoft
Watch their video lessons that'll give you a step-by-step tutorial on all possible functions, like Word doc themes and Excel charts. Once you've got the basics down pat, move on to the more cheem stuff like Pivot Tables that'll help you mass-organised your data.
Bonus: Each video lesson comes with a summary and transcript in case you get lost along the way!
3. Microsoft Virtual Academy
They say you can find anything online – and Microsoft Virtual Academy's a testament to that. The tech giant's online school offers a whopping 800+ FREE courses that'll up your game in technical skills, like coding in C# and 2D game development.
Image credit: Microsoft Virtual Academy
All courses come in video lesson-form and are taught by industry experts, like a Microsoft Technical Evangelist who's worked on World of Warcraft! You can even download slides, or join live events to get your burning questions answered by the tech gurus themselves.
Yep, the folks at Microsoft might be dispensing pearls of wisdom.
Both tech noobs and experienced programmers are welcome! Just filter the courses by the appropriate skill level, and you'll be on your way to having a host of skills at your fingertips.
4. Facebook Blueprint
Image credit: Facebook Blueprint
Facebook might be the #1 saviour of awkward situations and boring MRT commutes, but your account's good for more than just that. Use it to enrol yourself in the company's Blueprint courses for a crash course in Facebook and Instagram advertising!
Image credit: Facebook Blueprint
These courses span a variety of topics, so take your pick from grasping the know-hows of lead generation, or dive straight into learning about Facebook-exclusive features like Messenger and Facebook Live.
Here's some good news for all you millennials with the attention span of a goldfish. All courses are divided into several bite-sized topics, which are explained in concise paragraphs and HD photographs. Text-heavy articles: not found here!
You know Facebook Blueprint's legit when you're rewarded with a downloadable certificate upon completion of each course. Image credit: Slideshare
5. Codecademy Make a Website
Every 90s kid who's owned a Blogspot account back in secondary school would know the painstaking effort involved in upkeeping a blog. Having the c00LeSt blogskin and cbox wasn't enough – tinkering with HTML to put all that in place was what made your site legit.
Those days may be way behind you now, but it's possible to take your teenagehood HTML skills to the next level with Codecademy's Make A Website course. This interactive course will teach you how to make a website using HTML and CSS, then turn up the aesthetics points with Bootstrap.
Lesson 1: change the header text. Image credit: Codecademy Make A Website
Learning through practice is key here. You'll need to read a short lesson, then complete a couple of exercises in each topic before you can move on to the next one. And if you're stuck, check for a solution on Codecademy's community forum, or send out an SOS for help there!
Aesthetics on point. Image credit: Codecademy
By the end of the course, you'll have built 4 simple websites that'll rival the most upz blogs your teenage self wished yours looked like.
6. Pixar In A Box
Image credit: The Korea Times
We all know and love Pixar's heartwarming animation movies. But what we don't know is just how the guys behind the screen never fail to cut onions in the theatre with their touching stories and beautiful animation.
Well, Pixar's latest online course, Pixar In A Box will give us an inside look into that. Learn the art of storytelling, animation, and hair stimulation directly from Pixar staff in a series of video lessons!
Pixar story artists who've worked on films like Toy Story and Monsters, Inc. will be your teachers for the day. Image credit: Khan Academy
You'll find out how Pixar got Merida's red hair to look realistic even on a 2D screen. Image credit: Giphy
It's okay if you're a complete film noob – all lessons are explained in simple language, and math and science concepts that you've learnt in school are thrown in for easier understanding.
7. Udemy Adobe Photoshop 
Image credit: Adobe Support
If you don't know the wonders Photoshop can do to your photos, you're missing out. But don't fret – Udemy's Adobe Photoshop course will teach you everything you need to know to start working some magic.
Practically all Photoshop's functions are covered in this series of video lessons – from background blurring to applying effects to your image. And if you've tinkered with Photoshop before, you can jump straight into the difficult bits without sitting through the basics.
Plus points for the efficient note-taking function: just click on "Add Bookmark" to make a note at a precise second in the video, and type away! Image credit: Udemy
Online learning that won't break the bank
This level of digital literacy won't cut it. Image credit: We Heart It
It's always good to keep sharpening your skills – and doing so in the tech direction can't go wrong. With our world gradually forgoing books for bytes, it's important to be digitally-savvy so you won't get left behind.
Despite these online courses, it's still important to combine your skills with the necessary qualifications. And that's where PSB Academy comes in – this full/part-time degree and diploma course provider combines e-learning with traditional classroom teaching to get your skills down pat.
Further your studies with free online courses or at PSB Academy
The folks at PSB Academy understand the importance of blended learning today, so they've weaved digital media into the typical lecture-tutorial teaching. You'll find everything you need on its online portals, like past-year papers, ALL lectures and tutorials, and even textbooks.
Their school of Business and Management is experimenting with an interactive online assessment tool with learning aids to help students ace those exams.
It has also partnered Pearson – a first for the industry in Singapore – to reach new levels of online teaching, aka students will be able to access the latter's super-huge digital library and teachers can make real-time improvements to their teaching, too!
Lugging pen and paper to class will soon be a thing of the past – all you'll need is your laptop.
Their tech-friendly learning environment helps prepare students for the digital economy and is also proof of PSB's advancements in education.
So say goodbye to the type of learning you're used to. Now, you'll have more freedom to revise OTOT and relate to what you learn in a more interactive, engaging manner – and if anything, that'll definitely bring your resume up another level.
P.S. Check out PSB's swanky new Marina Square campus here and its new Digital Marketing course!
PSB Academy – STEM Campus 
Address: Jackson Square, 11 Lorong 3 Toa Payoh, #01-01, Singapore 319579
Telephone: 6390 9000
PSB Academy – City Campus
Address: Marina Square, 6 Raffles Boulevard, #03-200, Singapore 039594
Telephone: 6390 9000
This post was brought to you by PSB Academy.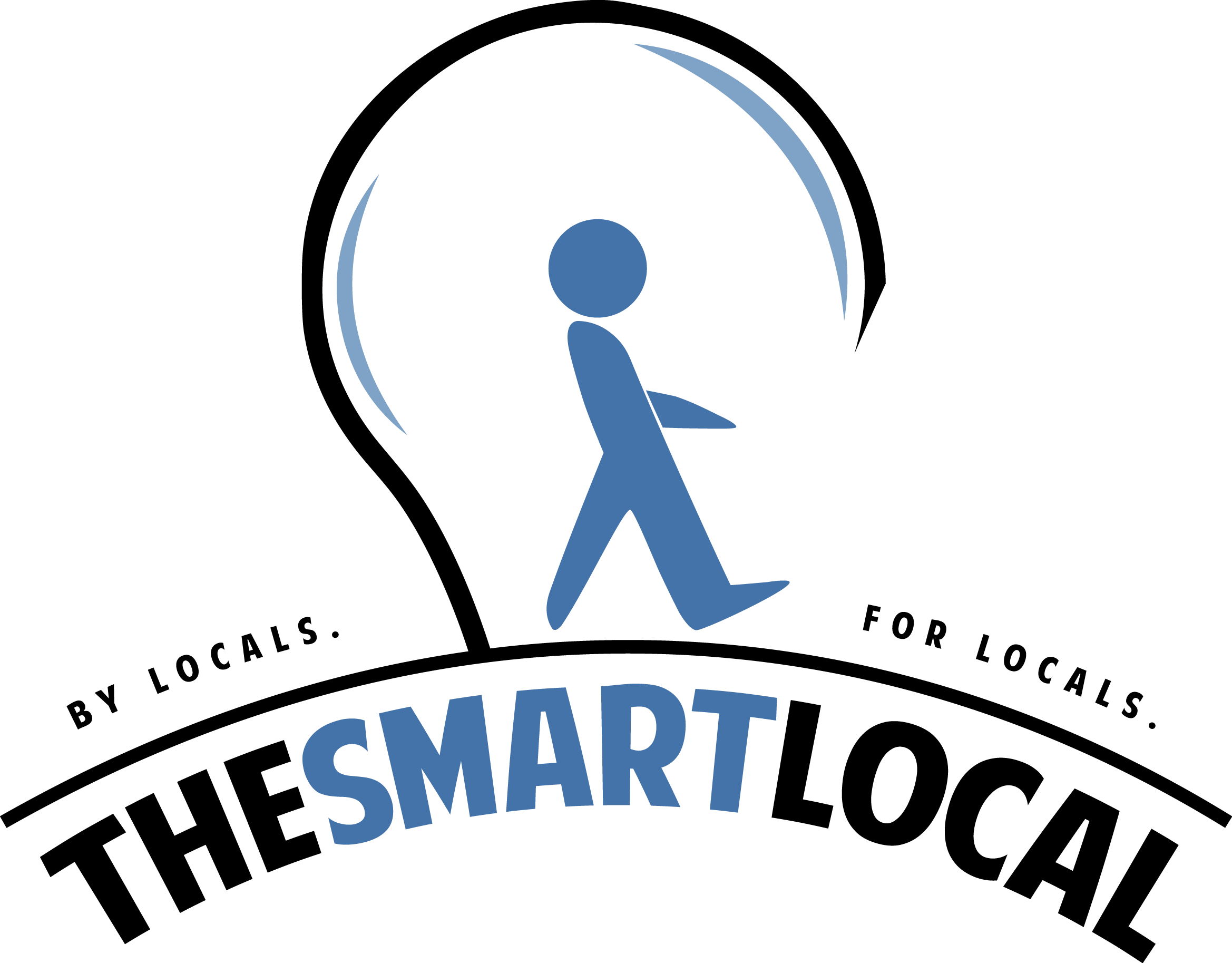 Drop us your email so you won't miss the latest news.