30-day fitness challenges to do at home
---
If you've ever felt that sinful pinch after gobbling down a juicy, cheesy burger, you're not alone. Every so often we're hit with the realisation, "man, I should really work out more," and so we make resolutions to finally #getfit.
Once you feel that glimmer of motivation, don't let it slide. You don't even have to worry about looking for a gym to get started – just head for these 30-day fitness challenges to conquer, so you can work out in the comfort of your home without the need for costly equipment or memberships. 
P.S. We equipped ourselves with an Apple Watch with cellular connectivity from Singtel to get us through this series of workouts. Read on to find tips on how it worked for us. 
---
1. Blogilates 30-Day Flat Abs Challenge – get on the floor for that flat tummy
---

The reverse crunch
For those who are motivated at the premise of being able to work out while lying down, Blogilates' 30-Day Flat Abs Challenge may be just the workout for you, plus you'll crunch your way to sculpted abs. 
The challenge is basically a series of simple reverse crunches, leg lifts and roll-ups. You'll start with something as easy as 3 moves a day with just 5 crunches each, and eventually work your way up to 22 reps of each move. The challenge also encourages you to drink more water as the days go by and the workout becomes more intensive.
Head here to get started. 
---
2. One Punch Man Challenge – basic workout moves with maximum intensity
---
It's pretty motivating to follow a workout that's inspired by a Manga character who's supposed to be the strongest man in the world. It helps too, that the workout you'll be doing actually comprises basic moves like push-ups and sit-ups, just that it's intensified by up to 100 times. 
For 30 days, all you have to do is: 
100 x push-ups

100 x sit-ups

100 x squats

10KM run
For those who don't already work out on a regular basis, start with a lesser amount of reps and then increase the number as your body gets more used to the workout. For example, begin with 50 reps and a 5KM run, then increase to 70 by week 2, and aim to hit a goal of 100 by your final week.
Do away with bringing a bulky phone out for a long 10KM run. The cellular function on the Apple Watch lets you receive important notifications, take calls, stream music and track your route on-the-go.
P.S. While you're out and about, take advantage of the StepUp program via the My Singtel app, which lets you sync your steps to earn free mobile data.
---
3. 30 Days of Yoga challenge – daily video guides to follow
---
Sometimes the best way to truly relax is in your safe space, a.k.a. the comfort of your home. Yoga with Adriene has daily video guides for you to follow in her 30 Days of Yoga challenge, and they're all free! 
You won't need to worry about setting aside too much time out of your day either; each session takes just 15-30 minutes to complete. Here, yoga instructor Adriene Mishler provides explanations on how to follow each pose, so you'll be able to keep up easily. 
The 30-day challenge progresses from basic poses to more advanced ones. Each has different perks from relaxing poses, to those that focus on specific parts of the body, as well as playful exercises to break away from monotony. 

Practice how to regulate your breathing patterns with the Breathe app on Apple Watch
Once you've completed this, check out some of her other 30-day yoga challenges:
---
4. 100 Squat Challenge – rep your way to a toned booty
---
It doesn't take much to notice that we've entered an era that glorifies the booty. Blogilates'  100 Squat Challenge has 30 squat exercises that sculpt your lower body while burning fat and building muscle. It targets your glutes, legs, tummy and lower back. 

The Lateral Squat: Balance on one leg while extending the other.
The challenge is as straightforward as its name suggests: you basically achieve 100 squats a day, with variations of the classic old squat to tone different muscles of the lower body. The exercise won't be repetitive either; you can break up your 100 squats into 10 different types, doing 10 reps each. 

Squat pulses
It's common to leave your phone aside or tuck it into your pocket while working out but if you're constantly worried about trampling on it or losing it, an Apple Watch will ease your mental load. 
It's cellular connectivity also means that you'll always be contactable in case of an emergency and won't have to be fumbling around or falling out of a pose just to pick up the call.
Head here to get started. 
---
5. The 30 Day Jump Rope Challenge – keep track of your progress via an app 
---
The jump rope may seem like a toy out your '90s childhood era, but it's fast turned into a reliable workout method that allows you to burn calories quickly while improving overall coordination. 
And you don't even have to find a personal trainer: The 30-Day Jump Rope Challenge is a mobile app in itself, so you can follow pre-programmed workouts and track your progress easily. Here, you'll be able to create custom challenges, incorporating different jump rope skills like backward jumps and single-leg jumps for variety. 

Image adapted from App Store
Download the app on iOS or Android to get started. 
---
6. 30-Day Plank Challenge – build core strength through plank variations
---

Plank up-downs
Planking may involve minimal movement, but it has maximum impact on strengthening your core muscles. Enter the 30-Day Plank Challenge which incorporates variations of the basic plank to increase your overall strength and stability, working your entire body including your arms, legs and abs.

Keep motivated while working out with your favourite tunes. You can easily stream your music playlists via your Apple Watch with Singtel's cellular connectivity.
You start off with a basic plank to hold as long as you can, before incorporating rocking planks and hip dip planks, to name a few. All you have to do are 30-second planks during the first week, and then increase the time till you're able to do full 1-minute planks. The 30-day challenge includes a rest day every 4 days, so your body has time to recover in between.
Head here to get started. 
---
7. Darebee 30-day challenges – simple movements that contribute to the bigger picture: a toned bod  
---
One of the most efficient ways to incorporate "weights" into your workout is by simply using your body weight itself. Darebee has a series of beginner-friendly 30-day workouts that only require the most basic of workouts to keep fit, from simple punches to knee lifts and toe-touching, to name a few. 

Reaching for your toes can be an exercise in itself
In fact, it's possible to combine a few workouts at one go to target a variety of needs like #legday or core strengthening. You can even include 1-minute meditation sessions each day, and track your bedtime, water intake and diet to get the most out of your body transformation. 

The Punch Out challenge starts with just 80 punches a day, but by day 30 you'll be doing 500!
Head here to get started. 
---
Conquer these 30-day fitness challenges
---
Your fitness journey doesn't have to be limited to gyms and personal trainers. These 30-day challenges are a great way to work on self-discipline and are convenient ways to get in a workout in the comfort and vicinity of your home. 
There are a mix of exercises that target specific areas of the body while improving overall strength and endurance, so don't be afraid to push yourself and try something new.
---
Stay on top of your fitness routine with Apple Watch Series 4
---
It goes without saying that tech plays a huge part in our everyday lives – exercise included. With a wealth of information and tutorials out there, you'll be able to improve your workout regime, all thanks to the convenience of technology. 

The Activity App on the Apple Watch tracks how many calories you've burnt, your active minutes, and how much you've stood that day. You can set personal goals and challenge others to see who completes their rings first. 
Tracking your progress is incredibly easy and you can stay up-to-date on the latest challenges, especially if you have a handy gadget to help keep you on top of your game. Enter the Apple Watch Series 4, which has built-in fitness goals for you to explore, like outdoor exercises, pilates and weight training. Plus, it monitors your heart rate while you're exercising.

The Apple Watch Series 4 is water-resistant too!
On top of that, you get all the other perks of a smartphone packed inside. You won't have to miss important notifications and calls while you're out for a jog or swim, especially with its cellular function. 
You'll need reliable connectivity, of course, and Singtel's all ready for that with their Apple Watch Series 4 bundles. Get it for a rare discounted price of $649 – which is $150 off the retail price – with the purchase of an iPhone from Singtel.
Just add on their NumberShare plan (from $6.90/month) which acts as an eSIM to activate its cellular connectivity – it comes with 3 months' free subscription too. 
Don't worry about bringing your phone out and having to leave it unattended or risking damage while you're exercising – just strap your Apple Watch onto your wrist and you're good to go!
#YOdulting with Singtel
This article is part of our #YOdulting series with Singtel, that helps young Singaporeans navigate their way through adulthood by bringing them ease, value, and convenience while living life to the fullest.
Other articles in this series: 
---
This post was brought to you by Singtel.
Originally published on 23rd July 2019. Last updated by Josiah Neo on 19th May 2021.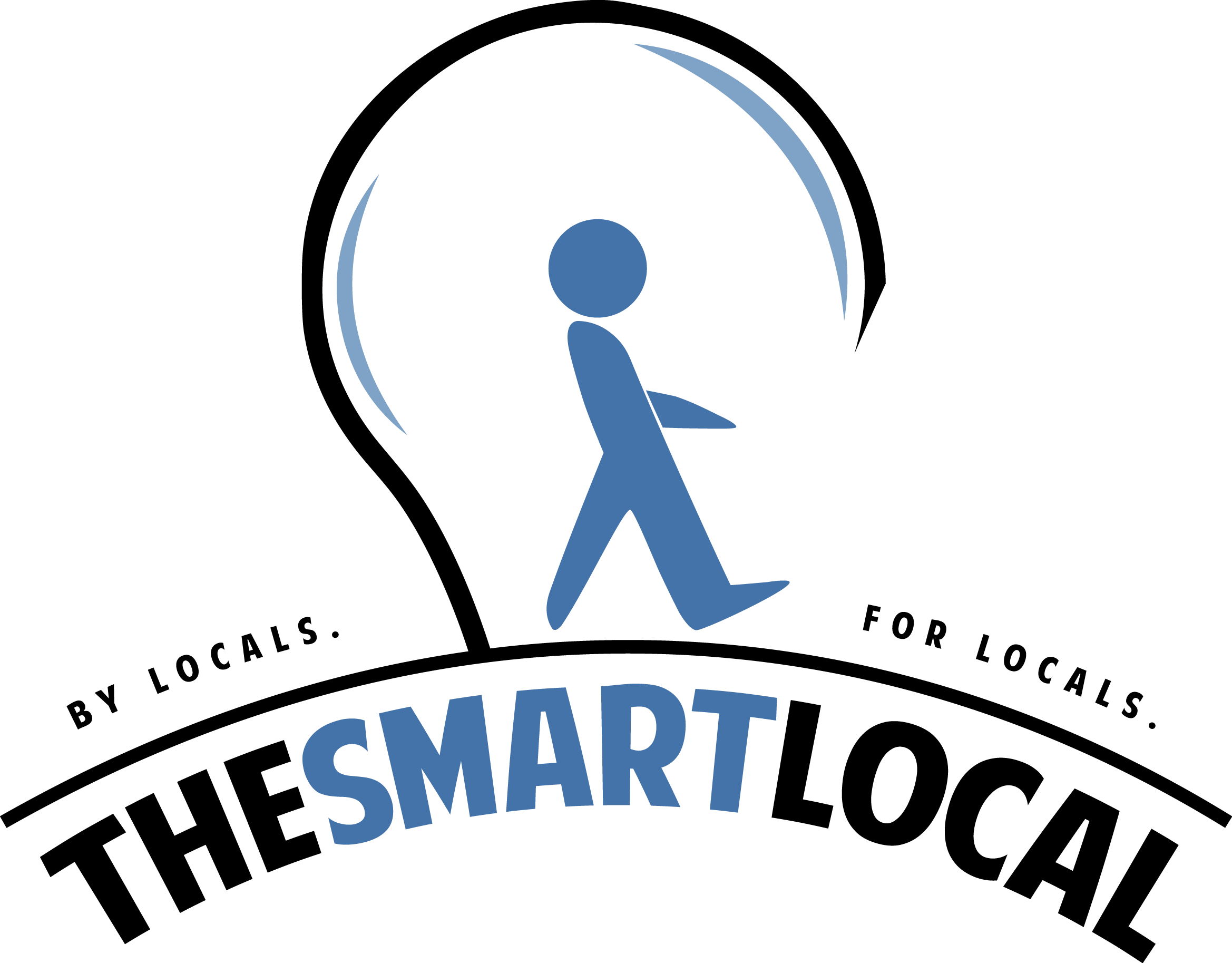 Drop us your email so you won't miss the latest news.