Online art supplies stores for home crafts
---
Spending more time at home means that we finally have the time to explore interests that we've put off for way too long. Some of us are probably inspired to dabble in arts and crafts, and these 12 online art supplies stores can deliver all you need to be the next Picasso, right to your doorstep. 
Not limited to just painting, these even provide supplies for DIY-ing your own bracelets, bags, or masks.
---
– Painting, calligraphy, and scrapbook making –
---
1. Art Friend – for beginners to experts
---
You don't have to be an artist to have heard of the store Art Friend. Whether it's for school or a casual scrapbook project, chances are you've turned to this reliable one-stop shop for supplies at least once in your life.

Image credit: Urban Sketchers Singapore

You'll be able to find everything you need for your art project here – from paint and canvasses to specialised supplies like resin and sewing items, alongside paper products and even small-scale woodworking items. 
For a crafty family-friendly activity at home, you'll be able to find sticker packs, colour pencils and crayons for scrapbooking, so you'll be able to experiment a ton.
Read our full Art Friend guide here.
Delivery fee: $20 for orders below $100. Free delivery for orders above $100. 
---
2. Spotlight – comprehensive buying guides for beginners
---
From basic paper craft and paint supplies to stitching and even doll making supplies, you'll be able to find all the tools you'll possibly need at Spotlight. But for beginners who don't know where to start looking amidst these endless options, you can click on their buying guide that explains what different types of products are for.

Image credit: Spotlight SG
Their projects tab features a variety of crafts you can experiment with from knitting your own purses, designing bracelets and even DIY-ing your own slime. All come with detailed step-by-step instructions to help you get started.

Delivery fee: Flat fee of $9.90 for standard delivery

---
3. Overjoyed – for marbling or stained glass
---

Try out paper marbling – simply swirl the ink in water before laying the paper over to get beautiful, abstract patterns.
Image credit: Overjoyed SG
Adventurous souls will be able to try their hand at the art of glass painting, mosaic and even woodcrafting with the range of specialised supplies at Overjoyed. You'll also find a section dedicated to kids crafts, which features hands-on activities like clay modelling and animal découpage.

If you're a visual learner, you can click on their videos tab for step-by-step tutorials.
The site is also currently having 5% off items with the promo code HAPPYDAY, so time to fill up that shopping cart.
Delivery fee: Free delivery for orders above $60

---
4. Umistrong – specialises in paint materials
---
We can attend art jamming sessions at public studios in pairs with the current Phase 2 Heightened Alert (P2HA) that's in effect, but those that would rather stay at home can replicate the experience at home with Umistrong's art supplies. They've curated products for painters ranging from watercolour and acrylic paints to paint mediums and dry media. 
To make your shopping experience a walk in the park, you can also browse items within each category based on experience level – student or artist – so you save time browsing and don't spend unnecessarily in the beginner stages. 
Delivery fee: Free delivery for orders above $100
---
5. Krafers' Paradise – quality spray paint
---

Image credit: Krafers' Paradise
For those who want to take on large-scale projects or dabble in graffiti, Krafers' Paradise has an impressive Montana Gold spray paint collection with 214 shades for you to choose from. They can be used on wood, canvas, metal, concrete and glass, so take this chance to get creative with your furniture or home upcycling projects!
For smaller projects, you can snag 1-for-1 offers for canvasses here. 
Delivery fee: Flat fee of $10. Orders above $100 enjoy free shipping.
---
6. Papermarket – scrapbooking and craft kits
---

Image credit: Papermarket
Social distancing ourselves from our friends doesn't mean that we can't show them love in the form of handcrafted gifts and cards during this tough period.  You can customise your own scrapbook card or gift with the many patterned papers, stickers and washi tapes from Papermarket, so that your friends will be able to feel your sincerity through your handmade gift even though you're miles apart. 
They also have a special 'So Thankful' card kit ($15) for you to express your appreciation to friends working on the frontline. 

The SG kits feature 3 themes – See See Look Look, Makan Makan and Jalan Jalan.
Image credit: Papermarket
If you're missing your friends and family abroad, customise your scrapbook with these exclusive SG papercraft kits (from $11.97) which feature some of Singapore's iconic landmarks and favourite local dishes, and send them to your homesick loved ones. Craft kits include paper cut-outs, sticker packs, patterned papers, cards and step-by-step instructions – pretty much all you need to get started.
Delivery fee: Free delivery for orders above $60
---
7. Sesco Arts & Crafts – DIY functional products
---

Image credit: Sesco Art & Crafts
Sesco Arts & Crafts takes decorative art a step further by offering functional DIY items from tote bags to fabric umbrellas for you to unleash your art potential. You'll even be able to flaunt your end product by carrying it out afterwards. 
Apart from the usual paint materials, the store sells fabric paint and dye for you to experiment with as well. You can pick up Pentel's fabric pastel dye sticks of 15 colours for only $4.80.
The store even has a special Covid-19 Back To Phase 2 painting set ($99) which comes with five canvasses, a variety of brushes and paint, and a palette. The best part? GST is waived for the set and it has free delivery.
Delivery fee: Calculated upon check out
---
– Knitting and stitching supplies –
---
8. It Takes Balls – knitting tools and yarn
---

Knit yourself a fashionable yet functional clutch
Image credit: It Takes Balls
It Takes Balls will change your mind about how knitting is a hobby only pursued by grandmas. You'll be able to knit fashionable items like purses, laptop sleeves, or even a basket for your furry friend with their DIY kits.
All kits come with all the tools you'll need along with free and unlimited access to knit parties that'll help you master the techniques. If you're a knitting pro, you'll be able to order their ethically sourced yarn and tools separately if you're looking to design your own product.

Delivery fee: Flat fee of $10
---
9. Wish I Were Stitching – curated knit, crochet, and embroidery supplies
---

Image credit: Wish I Were Stitching
Wish I Were Stitching sources materials from small independent shops worldwide, so you won't be able to find their unique items elsewhere. Their extensive range features materials for knitting and crocheting, hoop embroidery, cross-stitching and even sew-on ornaments to beautify your handiwork.
Beginners can purchase their stitch charts from $5.90 and idea books that will give you the design inspiration you need to kickstart your journey. You'll also be able to find DIY kits from $16.90 where you can find all the necessary tools in one box. 
Delivery fee: From $3.80 for orders below $100. Free shipping for orders above $100. 
Wish I Were Stitching's website
---
10. Lye Nai Shiong – fabrics, yarn, needles for sewing
---

Image credit: Lye Nai Shiong
Lye Nai Shiong has been in the scene for over 30 years and is long loved by sewing enthusiasts for its cheap collection of materials. 
They also provide quality imported products from Prym, one of the oldest and long-loved sewing supply stores from Germany and Gutermann Threads, trusted by serious sewists. 
There's also a separate category just for mask-making materials, so you can flaunt your own homemade face masks amid the pandemic. 
Delivery fee: From $2.61

Lye Nai Shiong's website
---
– Beading and Jewellery Making –
---
11. Koi Ming Enterprise – affordable jewellery supplies
---

Image credit: Koi Ming Enterprise

Although most retail stores are open during P2HA, you can recreate your own jewellery with affordable supplies from Koi Ming Enterprise. You'll be able to find luxurious 925 silver and gold-filled accessories suitable for everyday wear, or vibrantly coloured fire Polish beads if you're going for a louder look.

Image credit: Koi Ming Enterprise
Koi Ming also offers frequent workshops for beadmakers of all skill levels to try their hand at crafting items from mask chains to necklaces and bracelets. 
Delivery fee: Free shipping above $50. From $5 for orders below $50.
---
12. Beadtlesweet – phone cases & keychains for "decoden"
---

Image credit: BeadtleSweet
Bring back the 2010s by decoden-ing your own phone case or other device covers. Beadtlesweet provides many decoden bases from cute cartoon characters like Smurfs and Doraemon to sophisticated butterfly designs. You can also design keychains and pendants as gifts for your family. 
With cute designs and extensive bead sets, this will make a good activity for the young'uns and keep them busy. You'll also be able to DIY accessories like bracelets or necklaces.
Delivery fee: From $3.20
---
Online art supplies stores for your next DIY project
---
From watercolour and graffiti painting to knitting and decoden, you'll be able to explore new crafts with these online art supplies stores and flex your creative muscles while you stay home.
Most of these activities are family-friendly, so get your whole gang together for a fun-filled time to lift up spirits during these tough times.
Check out other places to shop in Singapore:
---
Originally posted on 29th May 2020. Last updated by Ra Krishnan on 24th May 2021.
Cover images adapted from (L-R): Papermarket, TheSmartLocal, Wish I Were Stitching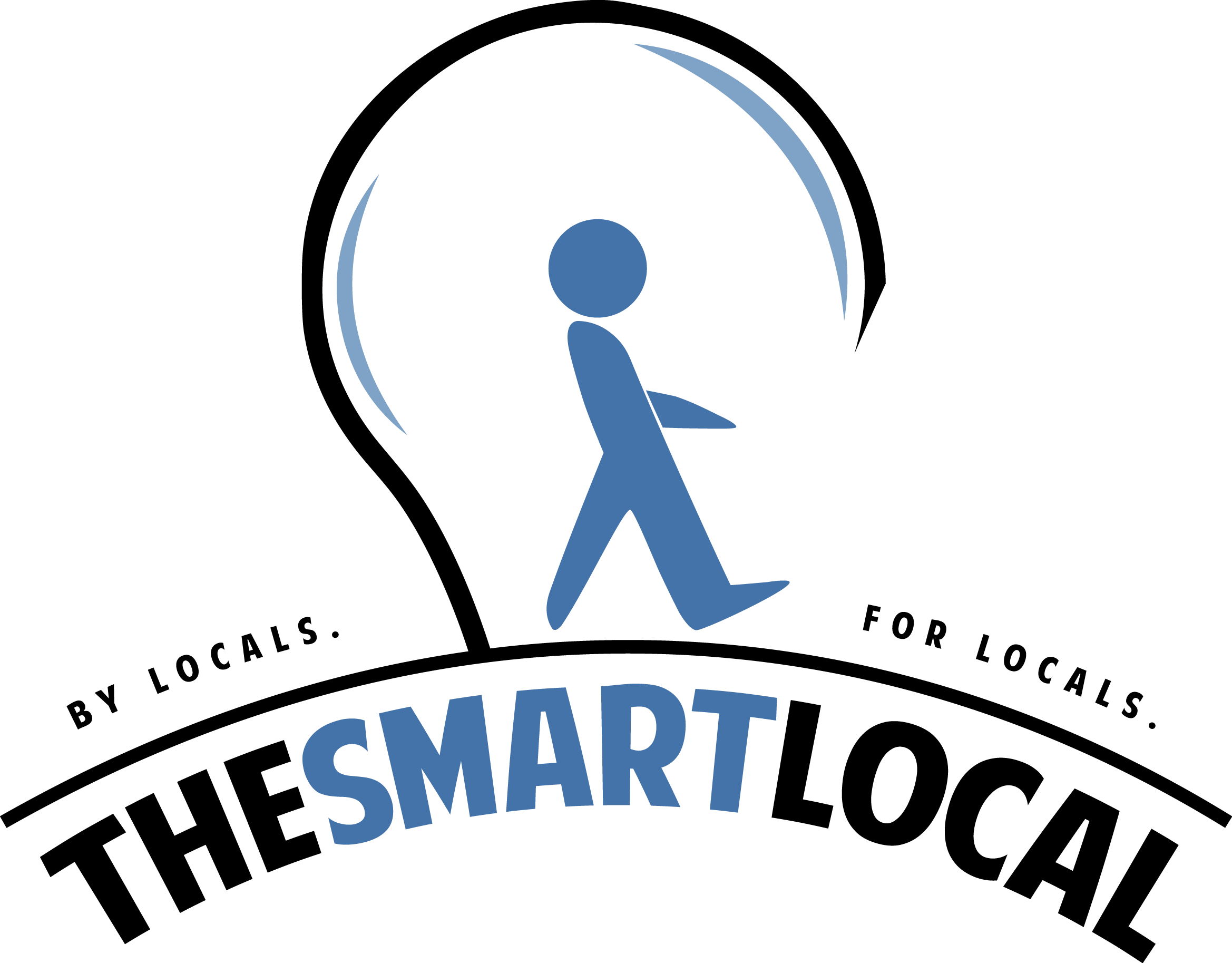 Drop us your email so you won't miss the latest news.