Unique heartland shops in the East
---
Most shopping malls in Singapore are consistent in one thing: they've got an identical lineup of shops – the very same fast food joints, supermarkets and cinemas. It's convenient, for sure, but it's also the reason why our weekends all feel like repeated deja vu. 
For a breath of fresh air, discovering heartland gems are where it's at these days. Easties, you're in luck – you've got mom-and-pop stores, vintage boutiques and old-school bakeries in your very own backyard. And that's why, these ten heartland shops in the East are where you uncover your next special find. 
---
1. Good Old Days – Old-school biscuits from $1/100g
---

Image credit: Good Old Days Biscuit
Forget all the hoo-ha over fancy patisseries and souffle pancakes when all we're really craving is a handful of ice gem biscuits or chocolate wafers. As a neighbourhood staple, Good Old Days is most loved for their huge selection of old-school biscuits – they've got over 100 different types And yes, they're kept in hefty metal tins just like what our grandparents stocked up on. 

Image credit: Good Old Days Biscuit
Prices are by weight, starting from an affordable $1 per 100g – we haven't seen prices like that since the "good old days". Besides pineapple jam biscuits and butterfly ear biscuits, they also sell traditional snacks like Tau Sar Piah ($0.50) and Salted Egg or Tom Yum Muruku ($11.80). 
Tip: They're typically swamped for festive seasons and might sell out, so make sure to preorder online via Facebook for your Christmas and CNY gatherings. 
Address: 56 Marine Terrace #01-257, Singapore 440056
Opening hours: 7AM-7.30PM, Daily
---
2. Silver Kris – Vintage Archie, Marvel & Star Wars comics
---

Image credit: @suhaimi_subandie
We didn't expect to find a vintage comic bookstore in the heart of Marine Parade Food Centre, but this mom-and-pop shop has been around for more than 50 years. Most of the collection dates back to the 70s and 80s, and it's where you can find single issues of Archie, Marvel and Star Wars.

Image credit: @suhaimi_subandie
The elderly couple who man the store aren't here to swindle our money whatsoever – if anything it's the opposite. They're selling their stock at truly affordable prices: three comics for $10, so you can easily get your comic fix. For comic collectors, if you're lucky, you might even come across rare editions that are carefully wrapped in plastic. 
Address: 84 Marine Parade Central, #01-59, Singapore 440084
Opening hours: Varies

---
3. Hak Sheng & Co. – Handmade rattan furniture
---
This furniture shop in Kallang Bahru isn't quite your ordinary cookie-cutter furniture shop. It has a jumble of rattan and bamboo furniture displayed proudly at its storefront, almost looking like your ah ma's retro living room's been magically transported here. 
This particular furniture shop's been around for more than 40 years, becoming a household name with the residents here. Rattan has made a well-deserved comeback over the last few years, with folks looking to quaint furniture shops in their quest of furnishing their new BTOs. 
Image credit: @aw_tang_place
Prices aren't exactly cheap but you pay for quality – customers have praised the workmanship and attention to detail.
Address: 66 Kallang Bahru, #01-523, Singapore 330066
Opening hours: Mon – Fri 10.30AM-5PM | Sat 10.30AM-2.30PM
Telephone: 6292 0828
---
4. Ghim Soon – Sewing machines & accessories
---
Knowing your way around a sewing machine isn't just a fun hobby but also a handy skill. It isn't an exorbitant pastime either, since we can easily pick up a brand new sewing machine from Ghim Soon for less than a hundred bucks – this Peachy Pink Topaz Sewing Machine sets you back just $96. 

Image credit: @stitch4you.sg
While they've got a brick and mortar shop in Geylang East that also helps with machine repairs, their online store Stitch4you has a ready stock of sewing machines, presser feet, sewing tables and all colours of Madeira thread. It's been a family business since the 40s, so you know they'll do a good job recommending quality sewing machines and accessories. 
Address: 129 Geylang East Avenue 2, #01-104, Singapore 380129
Opening hours: Mon – Fri 9AM-5PM | Sat – 9AM-4.30PM
Telephone: 8876 5598
Ghim Soon & Stitch4you website
---
5. Zenn Audio Electronics – Vinyls & turntables
---

Image credit: @catchmehuh
Record store Zenn Audio Electronics in Bedok is every audiophile's favourite. It doesn't just have over 6,000 vinyl LPs, CDs and DVDs, but every single item is meticulously arranged according to era and genre. With prices starting from an affordable $2 and a $10 bargain bin, you know that this is a true heartland gem right here. 

Image credit: Google Reviews
While they're known for their huge selection of 70s and 80s titles, with the likes of Pink Floyd and Fleetwood Mac, they do also carry the top 40s of our generation – think Meghan Trainor's newest albums. You can also pick up used speakers and HiFi parts, along with new Audio Technica turntables. 
Tip: Go with an empty stomach since there's a number of good food options in Simpang Bedok. 
Address: 292 Bedok Road, Singapore 469448
Opening hours: 12PM-8PM, Daily
Telephone: 6443 2473
Zenn Audio Electronics website 
---
6. Bakes by NY – Stuffed doughnuts & burnt Basque cheesecake
---
Upscale neighbourhood bakeries are all the rage lately, and you can now find popular doughnut store Bakes by NY in the heartlands. Their claim to fame? Colourful stuffed doughnuts. From salted caramel to ondeh ondeh, this halal-certified bakehouse serves up every flavour under the sun. 
Image credit: @bakesbyny 
One stuffed doughnut is $4 but you can also get a box of five for $20, where you can choose from a range of flavours – some traditional like Chocolate Fudge and Nutella, and others with a fusion twist, like Bandung, Thai Milk Tea and Milo Dinosaur. Each doughnut comes lightly dusted with sugar, and is piped with a generous amount of filling.

Image credit: @bakesbyny
They also offer other bakes like Burnt Basque Cheesecake ($5/slice, $40/whole cake), Madeleines ($6) and Drip Donut ($8) where you can choose your own sauce and toppings. 
Address: 201E Tampines Street 23, #01-120, Singapore 527201
Opening hours: 10AM-9PM, Daily
Telephone: 8123 3953

Bakes by NY website
---
7. Limpeh Barbershop – Vintage-themed barber with affordable cuts
---
No one rocks a coiffure like uncles with pocket combs, and Limipeh Barbershop knows this. Their vintage-themed shop is a purposeful throwback to an era of slicked-back hair and luxury grooming. 

Image credit: @limpehbarbershop
The services aren't overly extravagant here, with just the basics offered: haircuts, hair washes and full shaving. Not exactly the spot for a Korean perm or a platinum blonde dye job, but a barber that does mainstay classics well – they also deliver trendy fades and crewcuts.

Image credit: Google
A full haircut and hot towel massage starts from $30, while a haircut with a wash starts from $35. Those with facial hair will appreciate the Beard Conditioner ($20) which comes with full trimming of one's beard and a moisturising treatment.
Address: 537 Bedok North Street 3, #01-511, Singapore 460537
Opening hours: Mon – Fri 12PM-9PM | Sat – Sun 11AM-7PM
Telephone: 8155 7099

Limpeh Barbershop website
---
8. Club Paradise Jamming Studio – Themed rooms with ready-tuned instruments
---

Image credit: Club Paradise Jamming Studio 
In our little red dot, it's not possible to start a garage band in your HDB living room – drums, electric bass and all. Enter Club Paradise Jamming Studio, a music studio in Tampines with beach and pub-themed rooms so it feels like you're rocking it out at a live concert. 

Image credit: Club Paradise Jamming Studio
Snacks and drinks are aplenty with a good mix of unusual and imported – think bottled Taiwanese coffee and sparkling strawberry Chupa Chups soda. As for the instruments? According to online reviewers, they're always perfectly tuned. 
Just remember that live music venues are subject to strict Covid regulations, and you should check directly with Club Paradise for updated guidelines. 
Address: 144 Tampines Street 12, Singapore 521144
Opening hours: 11AM-10PM, Daily
Telephone: 6783 1938

Club Paradise Jamming Studio website
---
9. 418 Skate Shop – Cruisers, longboards & streetwear
---

Image credit: @418skateshop
With ECP and skate parks just minutes away, you're bound to find a quality skate shop in the East. And it looks like we're in luck with neighbourhood store 418 Skate Shop. Here, they've got it all: cruisers, surfskates, skateboards and longboards. 

Image credit: @418skateshop
Head over to stock up on skating gear – whether you're still figuring out how to balance or you've been doing ollies since primary school, the staff are patient and totally non-judgemental. They also carry popular brands like Madrid, Landyachtz and Prism Skate Co., so you'll certainly find something that suits you. 
Address: Block 418 Bedok North Ave 2, Singapore 460418
Opening hours: Tue – Sun 2PM-8PM
Telephone: 8318 8200
---
10. The Chinese Wedding Shop – Guo Da Li advice & dowry packages
---

Image credit: @thechineseweddingshop
Getting married in Chinese culture isn't as straightforward as you might think – a wedding comes with the full bells and whistles of traditional Chinese customs. Whether you're simply curious about Chinese wedding customs or if you need some handy advice for your Guo Da Li, the betrothal ceremony before the wedding, then The Chinese Wedding Shop offers up a range of useful packages. 

Image credit: @veryeng
Their Betrothal Package comes with everything a groom needs, so he doesn't lose face in front of his new in-laws. On top of the usual wedding biscuits, auspicious candles and pork leg, they've even thoughtfully included a list of procedures to help guide your Guo Da Li. 
The Chinese Wedding Shop also has a Dowry Package with a tea set, and even a Bed-setting Set and Hair-combing Set.
Address: Block 214 Bedok North Street 1, #01-169, Singapore 460214
Opening hours: 11.30AM-9PM, Daily
Telephone: 6241 3182

The Chinese Wedding Shop website
---
BONUS: Ceramic House – 2-hour pottery classes for $70
---

Image credit: @acjypottery
Pottery workshops are dime a dozen these days, but none quite like Ceramic House in an industrial estate in Tampines – it's been around since the 80s and led by experienced pottery masters. Master Potter Lim first got into pottery in his early twenties and even met his wife and current co-founder while working at a porcelain factory. 

Image credit: @potter_limkimhui
It doesn't matter what your skill level is here, since they offer classes for absolute novices to experienced ceramicists. For a two-hour trial class, you can try either Handbuilding ($70) or Throwing ($80) for a quick runthrough on how to make bowls, cups and plates. Those looking to finesse their skill might enjoy the Beginner ($480) or Advanced ($580) programmes.
While they handmix their own glaze and have electric and gas-fired kilns in the studio, firing charges are fixed at an additional price at $0.04 per gram of clay.
Address: Block 9004 Tampines Street 93, #02-102, Singapore 528838
Opening hours: Varies, according to class schedule
Telephone: 6784 0024

Ceramic House website
---
Exploring the East with Heartlands Festival
---
From vintage comic book stands to handmade rattan cabinetmakers, the heartlands are always filled with hidden gems and under-the-radar hangouts. While we already know that the East is a treasure trove of good food and Instagrammable photo spots, it's also home to a number of unique heartland shops. 
With the upcoming Heartlands Festival from 28th November 2021 – 18th February 2022, we'll be celebrating the very best of our heartlands. It isn't just a taken-for-granted destination after a night out at a trendy CBD bar or Sentosa staycay, but also our home – where we live, work, shop and play. 

The East is filled with standalone stores where you can easily find the vintage and quirky
It's obvious that each and every corner of Singapore has their own special identity, and that's why we'll be excitedly exploring our own backyard for the next three months. 

Image credit: Heartlands Festival
As the Festival's chock full of specially tailored activities, we'll be discovering everything that the heartlands has to offer. Think heartland trails, Instagrammable installations, and even a supermarket sweep across the heartlands. 
There'll also be an Ultimate Food Challenge, where the first person to finish a massive plate of hawker food will win a $500 NETS FlashPay card – you'll be challenging competitive eaters like Zermatt Neo.
With every spend of $10, you'll also be entering the Heartlands Festival Lucky Draw with one chance to win* cash and prizes worth up to $3,388. To keep updated with Heartlands Festival, you can follow their Instagram Page for the latest information. 
*Terms & conditions apply.
Also shop at:
---
This post was brought to you by Heartlands Festival.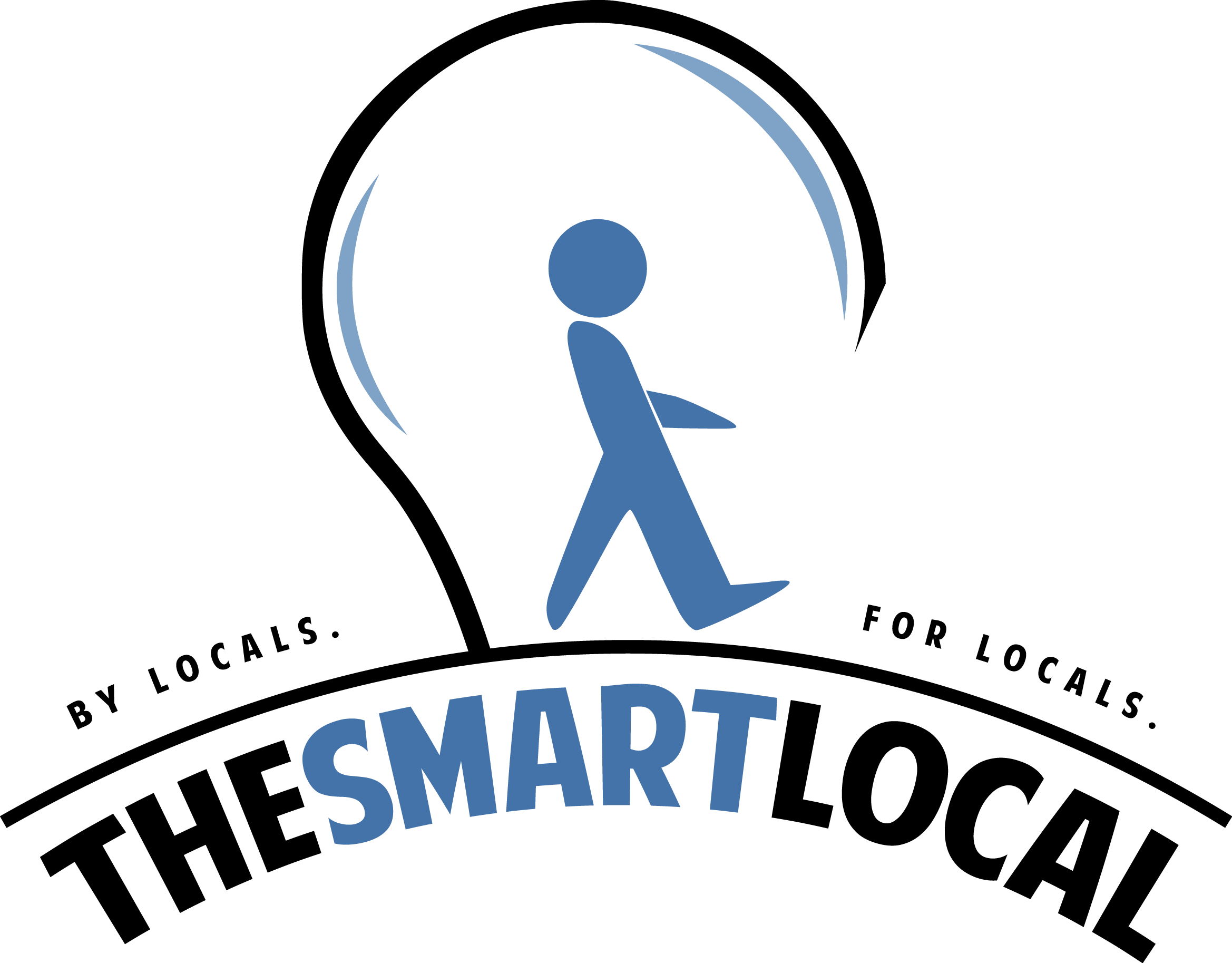 Drop us your email so you won't miss the latest news.