New things to do in December 2021
---
December 2021 has already established itself as a month that's jam-packed with things to do, with a lineup of Christmas activities, deals and new eateries already on our radars. Yet, this is December. Read: month of school holidays, AL clearing and Christmas. There's no such thing as too much.

So if you're still looking for more activities to fill up your calendar, here's a round up of some of the most exciting new openings to end the year on an eventful note.
---
1. Enjoy an outdoor walk at GBTB's Kingfisher Wetlands for free
---
Just because Singapore is small, it doesn't mean that we're short on nature parks and reserves to explore. Joining the green gang gang is Gardens by the Bay's new 15,000 sqm Kingfisher Wetlands. While the neighbouring Flower Dome and Cloud Forests are ticketed, this one is completely free to enter.
Previously an offbeat and isolated spot mainly visited by birdwatchers, the area has been redeveloped into a picturesque park with waterfalls, lalang fields and even kingfisher sculptures. View them all while wandering the interconnected boardwalk and dirt trails.
Price: Free
Address: Kingfisher Wetlands, Gardens by the Bay
Opening hours: 5AM-2AM, Daily
Telephone: 6420 6848
---
2. Whack your stress away at two new indoor golf courses
---

Simulator at Five Iron Golf
There's nothing quite as cathartic as sweating it out, and you can release all that pent up 2021 stress at not just one, but two new indoor golfing experiences. Five Iron Golf and The Par Club have both just opened their first outlets in Singapore, perfect for beginners who wish to try out the sport but have no idea where to begin.

Neon signs perfect for a winning shot at Five Iron Golf 
Both locations offer golf simulators where you can try out the sport without feeling paiseh from $42.50/30 minutes (Five Iron Golf) and $80/hour (The Par Club).
The Par Club
Five Iron Golf 
Address: 139 Cecil Street, #13-01, Singapore 069539
Opening hours: Mon – Sat 7AM-12AM | Sun 7AM-8PM
Telephone: 6993 4131
The Par Club
Address: 6 Raffles Boulevard, Marina Square, #02-309-312, Singapore 039594
Opening hours: 11AM-11PM, Daily
Telephone: 9011 0142
---
3. Design your own DIY porcelain plates for the perfect dinnerware
---

Image credit: Supermama Store
When it comes to food, dinnerware can easily make or break the presentation of your next culinary adventure. Customise plates, sauce dishes and cups with a design you're sure to love at Supermama's Bento Workshop Experience. Prices begin from $60/person and you'll be provided with everything you need to create the perfect plate for future meals at home. 

Image credit: Supermama Store
This includes a porcelain plate, more than 100 illustrated decal designs and fireglazing service. Alternatively, busy bees can opt to have the DIY kit delivered to their homes – you can still have your design fire glazed by dropping it off at their store at 265 Beach Road in your free time.
Address: National Museum Singapore, 93 Stamford Road, Singapore 178897
Opening hours: 12PM – 5.30PM, Daily
Telephone: 9615 7473
Supermama Workshop Experience website 
---
4. Walk into a magical forest at the final season of Rainforest Lumina
---

Shimmering Island
Anyone with a deep appreciation for IG-worthy backdrops – i.e. all of us – would have heard of Rainforest Lumina. The whimsical light-up returns this year-end for its final season at the Singapore Zoo after dark. Walk into an otherworldly display at Shimmering Island, featuring a field of pulsating lights, and enjoy a dazzling laser light show at the Farewell projection.
Don't forget to try some nifty photography tricks while you're there – we've got you covered with this beginner-friendly guide to low-light photography.

Farewell projection
Price: $18/adult | $14/child | $14/senior citizen
Only top up $10/adult or senior citizen and $8/child with any park admission.
Date: Now till 13th February 2022
Time: Thu – Sun, eve of PH & PH, 7.15PM-12AM (Closed from Mondays to Wednesdays)
Venue: 80 Mandai Lake Road, Singapore 729826
---
5. Go photo crazy with the latest self-photo studio trend from $4
---

Choose from more than 200 costumes and eight themed rooms at 123Chicha
If you've opened your Instagram account within the last one month, you might have spotted a barrage of self-photo studio images from both BFFs and couples alike. From minimalist monochromatic shots at Fotomat to Squid Game costumes at Photomatic, there are plenty of options for your next "aww"-worthy photoshoot. 
Read our guide to the best self photo studios from $4.
---
6. Enjoy a sky-high date at SkyHelix Sentosa
---

Image credit: Mount Faber Leisure Group
Take your next paktor adventure to the next level quite literally with a scenic gondola ride up Sentosa's newest panoramic attraction. SkyHelix Sentosa opens on 15th December 2021, and offers riders a journey 35M up into the air, complete with a complimentary beverage. 
Rest assured that while it may look like a tower drop, the ride is a calming one, with a slow ascent and descent.
Address: 41 Imbiah Road, Sentosa, 099707
Opening hours: 10AM-9.30PM, Daily
---
7. Explore the fourth and largest edition of Otah & Friends with the fam
---

Image credit: @otahandfriends
Otah the otterly-adorable otter will steal your heart at every Otah & Friends exhibit. But at its latest and biggest edition at the National Museum of Singapore, you'll also want to ready your best cameras. Photo ops are available round every corner with a rainbow rope obstacle and pastel blue ball pit.
Go through the various themed rooms to complete your task to find badges before ending everything off with a little photoshoot at the Dollop Automat self-photo studio pop-up to commemorate the family day out. 
Price: From $24/pax | $19/pax for groups of five
Date: Now till 20th March 2022
Time: Mon, Wed – Fri 1PM-7PM | Sat – Sun & P.H. 10AM-7PM | 10AM-7PM, Daily during school holidays (Closed on Tuesdays)
Venue: 93 Stamford Road, Exhibition Gallery @ National Museum of Singapore, Singapore 178897
Read more about Otah & Friends: Camp Stardust at National Museum.
---
8. Catch a super-cute Eevee parade on Sentosa
---

Image credit: Sentosa Development Corporation
A swathe of giant Eevees? Yes please. Pokemon Unite has taken the gaming world by storm in recent months and if you loved it, now's the time to catch a parade of 15 Eevees in real life – dancing and bopping around, no less. 
Sentosa's first Eevee Dance Parade is happening on selected weekends in December at Palawan Green and those with a soft spot for all things cutesy have to check it out for sure.
Price: Free with minimum spend of $15 at Sentosa
Date: 10th – 12th & 17th – 19th December 2021 only
Time: 7PM-7.30PM & 8.30PM-9PM
Venue: Palawan Green, Siloso Beach Walk, Sentosa Island
---
9. Giddy-up with a horse riding experience
---

Image credit: @vernece.lss
Quit horsing around and pick up a new skill this December with Singapore Turf Club Riding Centre's school holiday event lineup. 
Perfect for all those who've pulled an "I want a pony" as a kid, their 45-minute horse riding experience is the ultimate opportunity to let that dream finally see the light of day. This includes a 30-minute stable tour and a 15-minute horse riding session in the centre's arena. While admittedly not the cheapest TTD out there, those who book as a group of four get $50 off the total bill.
Price: $98/person
Date: Until 2nd January 2022
Email ridingenquiry@turfclub.com.sg to book a session.
---
10. Walk through a mirror maze at UNTAME: After Dark
---
Other than going to the Science Centre for stargazing or for a visit to the "poop museum" – no sh*t, that's the actual name – swing by for UNTAME: After Dark. Come nightfall, there'll be plenty for all to explore including a trippy mirror maze, flea market, light installations and even a foam blaster battle arena for IRL PVP galore.

Image credit: Science Centre Singapore
Date: Now till 5th December 2021
Time: Until 10.30PM
Venue: 15 Science Centre Road, Singapore 609081
---
11. Splurge on a luxe Pulau Ubin "sailcation" with your friends 
---

Bookings are limited to groups of five this period
Image credit: Discover Sailing Asia
VTLs? No VTLs? There's no need to stress over the ever changing travel restrictions when you can head on a pseudo-vacation with some of your besties instead. If hotel staycations have been done and dusted, try ramping things up with a unique 2D1N Pulau Ubin "sailcation" by Discover Sailing Asia.

Image credit: Discover Sailing Asia
Depart from SAF Yacht Club, sail around the coast and explore Pulau Ubin on Day 1. Feel like modern-day Jack Sparrow as you spend the night on the three-cabin yacht with a BBQ dinner and breakfast provided. Kayaks and standup paddle boards will also be provided for complimentary use throughout the experience. 
Price: From $1,805 for five people
Book a Pulau Ubin "sailcation" here
---
12. Visit the first Jewish Museum in Singapore with free entry
---
Image credit: @hwondoie
History comes to life at the Jews of Singapore Museum, the first of its kind in Singapore, tracing the arrival of the Jews on our Little Red Dot over the last two centuries. Panels upon panels depict the rich history of the community in Singapore, and entry is free for everyone – not just Singaporeans and PRs!
Price: Free. Advance registration is required.
Address: Jacob Ballas Centre, 24 Waterloo Street, Singapore 187968
Opening hours: Sun – Thu 10AM-6PM | Fri 10AM-12PM (Closed on Saturdays and Jewish Festivals)
Jews of Singapore Museum website 
---
13. Try your hand at tattooing and rug tufting at Clarke Quay's art market
---

Image credit: @northeastsocialclub
Pop-up markets are always music to the years thanks to the myriad of knick-knacks and indie activities in store. At The Projector X: Riverside Point, find North East Social Club's Christmas Market with everything from art prints to tattooing and rug tufting activities available over one weekend only.
Price: Free. Advance booking is required.
Date: 11th – 12th December 2021
Time: Sat 12PM – 9PM | Sun 12PM-6PM
Venue: 30 Merchant Road, Riverside Point #04-13, Singapore 058282
North East Social Club website 
---
14. Busk in subzeo winter at Snow City's new Ice Hotel Gallery
---
Ice Hotel Gallery is the place to visit if you're tired of sweating day in and day out in Singapore's tropical climate. This exhibit at Snow City is a permanent one, and you'll find intricate sculptures and a bar with everything from its mugs to seats made outta ice. 
Tickets include jacket and glove rental, as well as access to other attractions within Snow City such as the 60M Arctic Snow Slide, blizzard experience and 5 minutes on the ice bumper car ride.
Address: Snow City Singapore, 21 Jurong Town Hall Road, Singapore 609433
Opening hours: Tue – Fri 10AM-5PM | Sat – Sun 10AM-6PM (Closed on Mondays)
---
Things to do in December 2021
---
For reunions, date nights and long-awaited meetups this festive season, there's more than enough to keep all of us occupied in December 2021. Try to fit all these into your calendar if you can for a uber exciting month to round off the year. 
For more things to do in December: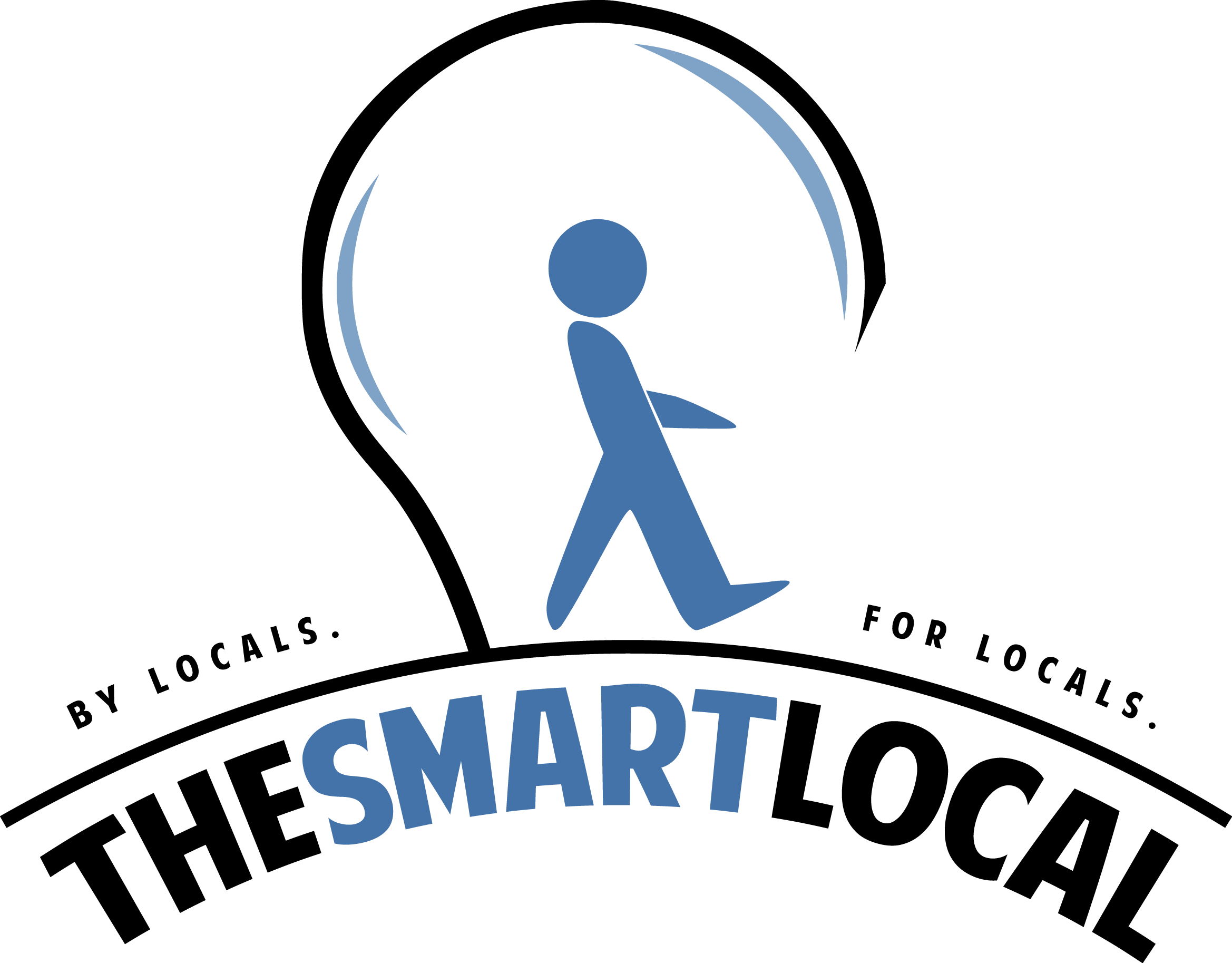 Drop us your email so you won't miss the latest news.