Affordable Mother's Day gift ideas in Singapore
---
It's not easy to shop around for a Mother's day gift for your birthgiver. Often heard: "Don't need to waste money lah." Else, you might resort to bringing her out for dinner at the same few places, or add another expensive anti-ageing product to her dresser clutter.
But, oh filial son and daughter, there are still brownie points up for grabs when you get these thoughtful gifts. Independently selected by folks who actually gave them to mum (she liked them!), plus a budget of under $60, these gifts are bound to add a sparkle to her eyes. Who knows, she might be so pleased that she lays off the "clean your room" commands for a while.
---
1. Printed tableware from Table Matters – For the house-proud mum
---

Image adapted from: Table Matters, Table Matters, Table Matters

If your mum cooks and loves to have people over (especially in pre-Covid times), she'll be delighted to receive this aesthetic ceramic tableware from Table Matters. The prints – which range from floral to Peranakan to Japanese-inspired – will instantly upgrade the look of any dish. Just look at how sushi seems to be plated at a restaurant!
While the pieces add a touch of luxe, their prices are surprisingly affordable. A saucer starts from $2.50, while serving bowls go up to $20. That means you can mix and match pieces for a kitchen-worthy gift set that won't put a dent in your wallet.
Parkway Parade outlet
Address: 80 Marine Parade Road, Parkway Parade #B1-83B, Singapore 449269
Opening hours: 11.30am-4.30pm & 5.30pm-8.30pm, Daily
Telephone: 8488 8851
PLQ outlet
Address: 10 Paya Lebar Road, PLQ #03-14, Singapore 409057
Opening hours: 11am-9pm, Daily
Telephone: 8818 8581
Table Matters website | Table Matters on Shopee
---
2. Lumbar support cushions from Aikaa – For mums with back pain
---

Image credit: Aikaa
You might have caught mum thumping her back or wincing when she stretches – the years taking care of you have taken a toll on her back area. Give her the gift of comfort this Mother's Day by investing in cushions with lumbar support. This will keep her back and even hips comfy with long instances of sitting, like WFH or watching shows for hours.
We've got our eyes set on the Aikaa A-Back ($49) cushion – it comes in a chic black and is designed by actual physical therapists. To improve mom's overall posture, get the Aikaa Set ($88.20) instead, which includes a hip cushion.
Aikaa website | Aikaa on Shopee
---
3. COSRX Tone Balancing Essence – For mum to stay forever 21
---

Image credit: cocomosg
Move aside, expensive bottled "essences". If you want to help mum combat fine lines and wrinkles, you don't have to break the bank for quality anti-ageing serums.
The CORSX Tone Balance Essence ($18.40) contains the magical ingredient Pitera (scientifically known as Galactomyces ferment filtrate or GFF), which hydrates and smoothens your skin, keeping all wrinkles at bay.
So, if mum has been complaining about her age, this chic bottle might do the trick. It'll brighten her skin, plus promote cell regeneration so that she can look forever 21. 
---
4. Cast iron pot set from Lowenthal – For Masterchef mums
---

Image credit: wepskorea.sg
Cast iron pots are one of the hottest kitchen trends, thanks to their durability and versatility. And if your mum loves to whip up soups, stews and pot roasts, let her hone her Masterchef chops with this trusty Lowenthal cast iron pot set (from $58.70)
It has a non-stick coating, which makes washing up a breeze, and allows for even heat distribution and solid sealing. This keeps food fresh and tasty – a win-win if you're a fan of mum's home-cooked dishes. 
---
5. Self-care essentials from Sephora – For 24/7 busy mums
---

Image credit: @thisworks, @hushcandles
Maybe mum has a lengthy to-do list that keeps her awake at night, or she simply finds it hard to relax. This Mother's Day, why not give her the most precious gift of all: sleep. The Deep Sleep Pillow Spray ($34) from This Works might do wonders in getting her to La La Land. 
If you need something to relax your on-the-go mum, get her an essential oil roll-on ($20) from Hush Candle. We vouch that these smell amazing, with scents ranging from lavender to grapefruit, and they can help your birthgiver destress, relax or perk up during the day – whatever she needs. 
---
6. Mi Smart Band – For mum to upgrade her HPB tracker
---
Image credit: Xiaomi Singapore
If your mum is the sort who queued up for fitness trackers from HPB, or does regular exercise, she'll appreciate an upgrade to her workout in the form of Xiaomi's Mi Band range.
The latest Mi Band 5 ($55) and 6 ($65) both offer steps and sleep tracking, heart rate monitoring and comes with an in-app activity tracker. The newest Mi Band 6 boasts a richer screen and more workout modes, but the Band 5 is no slouch either, and is an affordable alternative that suffices for mums who exercise moderately.
Either way, this sleek gift will place you as No.1 in mum's heart – no sweat at all. 
Xiaomi Singapore website | Xiaomi Global on Lazada
---
7. OSIM UMask Eye Massager – For K-drama-obsessed mums
---

Image credit: OSIM
Watching K-drama shows with cute oppas into the wee hours of the night? Your mum might plead guilty. Well, at least give her peepers a break after all that binge-watching on Netflix. The OSIM uMask Eye Massager ($49) serves up a gentle vibration massage that will sooth and pamper tired eyes, so that she can go about her day refreshed even after a late night.
It's also encased in soft microfiber for comfort and is portable enough to bring around for your next family staycation. Also comes in fun designs with cat ears and galaxy prints – ooh.
---
8. Beyond The Vines – For mum who carries everything, everywhere
---
Image adapted from: Beyond the Vines
Mums can be like Doraemon, with bags or pouches storing everything you could possibly need. Tissue for after meals? Check. Umbrella for stormy weather? Check. And if she's been carrying the same ol' bag for years, it might be time to ease her into an updated, yet practical carrier.
The totes, bucket bags, and even reversible bags from Beyond The Vines (from $49) fit the bill perfectly. These are water-resistant, light, and come in a wide range of lovely colours. Think sage or seafoam. Better still, they are roomy enough to store mum's essentials – and make her look the epitome of casual chic. 
---
9. Custom portraits from Craftroom – For sentimental mums
---

Image credit: @bycraftroom
To our mothers, we'll forever be children in their eyes, even if we have our own offspring or are high up the corporate ladder. For a #throwback gift that will bring on the feels for your sentimental mum, get her a customised mug (from $45) or portrait (from $45) imprinted with watercolour portraits of your family photos together.

You can even get her this "Queen of Hearts" card to show her how important she is to you.
Image credit: Craftroom
It'll be a heartwarming reminder of how cherished your relationship is, and for many mums that is the greatest gift of all. 
---
Great Mother's Day gift ideas 2022 in Singapore
---
If you want to get a Mother's Day gift that mom loves, this list will help you score points with her when 8th May rolls around. After all, mom deserves the very best after putting her heart and soul into taking care of you since childhood.
If you're looking for other ideas to make Mother's Day a blast:
---
Cover image adapted from (clockwise from top left): Lazada, @thisworks, @beyondthevines, @tablematterssg
Originally published on 30th April 2021. Last updated by Stephanie Anne Long on 20th April 2022.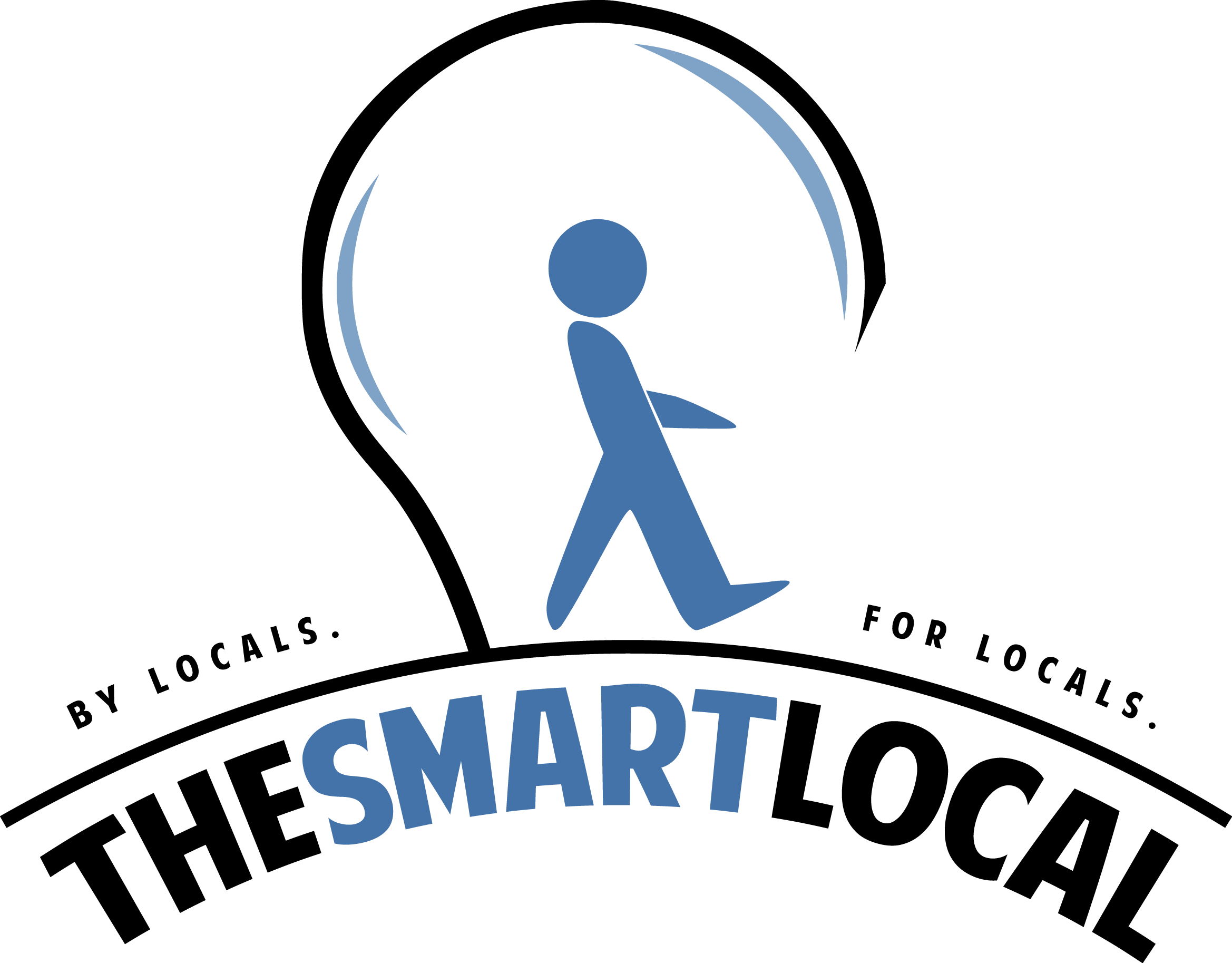 Drop us your email so you won't miss the latest news.