Affordable Mother's Day gift ideas in Singapore
---
It's not easy to shop around for a Mother's day gift for your birthgiver. Often heard: "Don't need to waste money lah." Else, you might resort to bringing her out for dinner at the same few places, or add another expensive anti-ageing product to her dresser clutter.
But, oh filial son and daughter, there are still brownie points up for grabs when you get these thoughtful gifts. Independently selected by folks who actually gave them to mum (she liked them!), plus a budget of under $60, these gifts are bound to add a sparkle to her eyes. Who knows, she might be so pleased that she lays off the "clean your room" commands for a while.
---
1. The Smiling Flora choco bouquet – For mums with a sweet tooth 
---

Image adapted from: Smiling Flora Website
Flowers and chocolates are a woman's best friends. Get mama the best of both worlds at The Smiling Flora with a bouquet of chocolates. You'll even have the option to customise it by adding helium balloons and soft toys from $13. 

For a boost of Vit C, get mum the Choco-Strawberry Delight ($118).
Image credit: Smiling Flora website
For deliveries from 11th-14th May, delivery charges start from $12, depending on your location. If you're reading this on Mother's Day itself, there's express delivery available at $30.
Shop online for Smiling Flora.
---
---

Image credit: @thecookiemuseum via Instagram  
Foodie mums who know the best spots for a meal will appreciate sweet treats from The Cookie Museum. As a bonus, these are packaged in fancy tins, so you don't have to wrap these up.
Mum can look forward to unique flavours inspired by her hawker faves like shrimp laksa, nasi lemak, and even chicken rice. If she's more of a traditionalist, there are sweet flavours like pandan chiffon and chocolate chips.
Shop online for The Cookie Museum.
---
3. Personalised bracelet from Made Different Co – For glitzy mums
---

Baylor Bar bracelet.
Image credit: Made Different Co
Show us a mum who doesn't like jewellery – we'll wait. In the meantime, check out Made Different Co for simple, dainty jewellery suitable for everyday wear. We recommend the Baylor Bar bracelet ($43) and the Baylor Bar necklace ($45) that come in gold, silver, rose gold variations. 

Baylor Bar necklace.
Image credit: Made Different Co website
Not to worry if mum has sensitive skin as these pieces are hypoallergenic and suitable for sensitive skin. These are made of stainless steel so feel free to hop into the shower with them as well. Here's where the magic happens: make this gift more special by getting them engraved at no additional charge. 
Shop online for Made Different Co.
---
4. Cast iron skillet & fry pan from AuthChef – For MasterChef mum
---

Image adapted from AuthChef on Shopee
For mums who are wizards in the kitchen already, add to her arsenal of pots and pans with a cast iron skillet from AuthChef. These are great for searing meats and can be used on the stove or in the oven. They also have a natural non-stick coating, which makes washing up a breeze.
There's no need to reach deep into your pockets for this kitchen essential. Prices start at $29.99 for a 26cm pan, while a 3-pan set goes for $64.99.
Shop online for AuthChef.
---
5. Xiaomi Smart Band – For mum to upgrade her HPB tracker
---

Xiaomi Smart Band 7.
Image credit: Xiaomi
If mum is the sort to queue up for fitness trackers from HPB to track how many steps she's taken daily, she'll appreciate an upgrade to her workout with the Xiaomi Smart Band.

Xiaomi Smart Band 7 Pro.
Image credit: Xiaomi
The Xiaomi Smart Band 7 ($69) and Pro ($129) can track more than 110 different workouts, including popular ones like Zumba and spin. Even when she's not working out, the Smart Band monitors sleep and heart rates too, so mum can stay on top of her health.
Shop online for Xiaomi Smart Band.
---
6. Printed tableware from Table Matters – For the house-proud mum
---

Image adapted from: Table Matters
If your mum cooks and loves to have people over, she'll be delighted to receive this aesthetic ceramic tableware from Table Matters. The prints – which range from floral to Peranakan to Japanese-inspired – will instantly upgrade the look of any dish. Just look at how sushi seems to be plated at a restaurant!
While the pieces add a touch of luxe, their prices are surprisingly affordable. A saucer starts from $3, while serving bowls go up to $20. That means you can mix and match pieces for a kitchen-worthy gift set that won't put a dent in your wallet.
Shop online for Table Matters.
---
7. Lumbar support cushions from Aikaa – For mums with back pain
---

Image credit: Aikaa
You might have caught mum thumping her back or wincing when she stretches – the years taking care of you have taken a toll on her back area. Give her the gift of comfort this Mother's Day by investing in cushions with lumbar support. This will keep her back and even hips comfy with long instances of sitting, like WFH or watching shows for hours.
We've got our eyes set on the Aikaa A-Back ($49) cushion – it comes in a chic black and is designed by actual physical therapists. To improve mum's overall posture, get the Aikaa Set ($88.20) instead, which includes a hip cushion.
Buy the Aikaa A-Back.
---
8. COSRX Tone Balancing Essence – For mum to stay forever 21
---

Image credit: cocomosg via Shopee
Move aside, expensive bottled "essences". If you want to help mum combat fine lines and wrinkles, you don't have to break the bank for quality anti-ageing serums.
The COSRX Tone Balance Essence ($18.90) contains the magical ingredient Pitera (scientifically known as Galactomyces ferment filtrate or GFF), which hydrates and smoothens your skin, keeping all wrinkles at bay.
So, if mum has been complaining about her age, this chic bottle might do the trick. It'll brighten her skin, plus promote cell regeneration so that she can look forever 21. 
Buy the COSRX Tone Balance Essence.
---
9. Self-care essentials from Sephora – For 24/7 busy mums
---

Image credit: @thisworks, @hushcandles via Instagram
Maybe mum has a lengthy to-do list that keeps her awake at night, or she simply finds it hard to relax. This Mother's Day, why not give her the most precious gift of all: sleep. The Deep Sleep Pillow Spray ($38) from This Works might do wonders in getting her to La La Land. 
If you need something to relax your on-the-go mum, get her an essential oil roll-on ($20) from Hush Candle. We vouch that these smell amazing, with scents ranging from lavender to grapefruit, and they can help your birthgiver destress, relax or perk up during the day – whatever she needs. 
Buy Deep Sleep Pillow Spray and Hush Candle Essential Oil Roll-On.
---
10. OSIM UMask Eye Massager – For K-drama-obsessed mums
---

Image credit: OSIM
Watching K-drama shows with cute oppas into the wee hours of the night? Your mum might plead guilty. Well, at least give her peepers a break after all that binge-watching on Netflix. The OSIM uMask Eye Massager ($49) serves up a gentle vibration massage that will sooth and pamper tired eyes, so that she can go about her day refreshed even after a late night.
It's also encased in soft microfiber for comfort and is portable enough to bring around for your next family staycation. Also comes in fun designs with cat ears and galaxy prints – ooh.
---
11. Beyond The Vines – For mums who carry everything, everywhere
---

Image adapted from: Beyond The Vines
Mums can be like Doraemon, with bags or pouches storing everything you could possibly need. Tissue for after meals? Check. Umbrella for stormy weather? Check. And if she's been carrying the same ol' bag for years, it might be time to ease her into an updated, yet practical carrier.
The totes, bucket bags, and even reversible bags from Beyond The Vines (from $49) fit the bill perfectly. These are water-resistant, light, and come in a wide range of lovely colours. Think sage or seafoam.

Image credit: @cierinaa via Instagram
If people often mistake mum for your sister, then the viral Poofy Bag ($89) may be just her vibe. The pillowy-soft material will ensure everything she carries stays well-protected. Plus, it uses a magnetic closure that'll give mum an easier time when searching for her keys. Better still, they are roomy enough to store mum's essentials – and make her look the epitome of casual chic. 
Buy bags from Beyond The Vines.
---
12. Custom portraits from Craftroom – For sentimental mums
---

Image credit: @bycraftroom via Instagram
To our mothers, we'll forever be children in their eyes, even if we have our own offspring or are high up the corporate ladder. For a #throwback gift that will bring on the feels for your sentimental mum, get her a customised mug (from $20) or portrait (from $15) imprinted with watercolour portraits of your family photos together.

You can even get her this "Queen of Hearts" card to show her how important she is to you.
Image credit: @bycraftroom via Instagram
It'll be a heartwarming reminder of how cherished your relationship is, and for many mums that is the greatest gift of all. 
Shop online for gifts by Craftroom.
---
Great Mother's Day gift ideas 2023 in Singapore
---
If you want to get a Mother's Day gift that mum loves, this list will help you score points with her when 8th May rolls around. After all, mum deserves the very best after putting her heart and soul into taking care of you since childhood.
If you're looking for other ideas to make Mother's Day a blast:
---
Cover image adapted from: Made Different Co, Table Matters, Xiaomi, @bycraftroom via Instagram
Originally published on 30th April 2021. Last updated by Gracelyn Lim on 5th May 2023.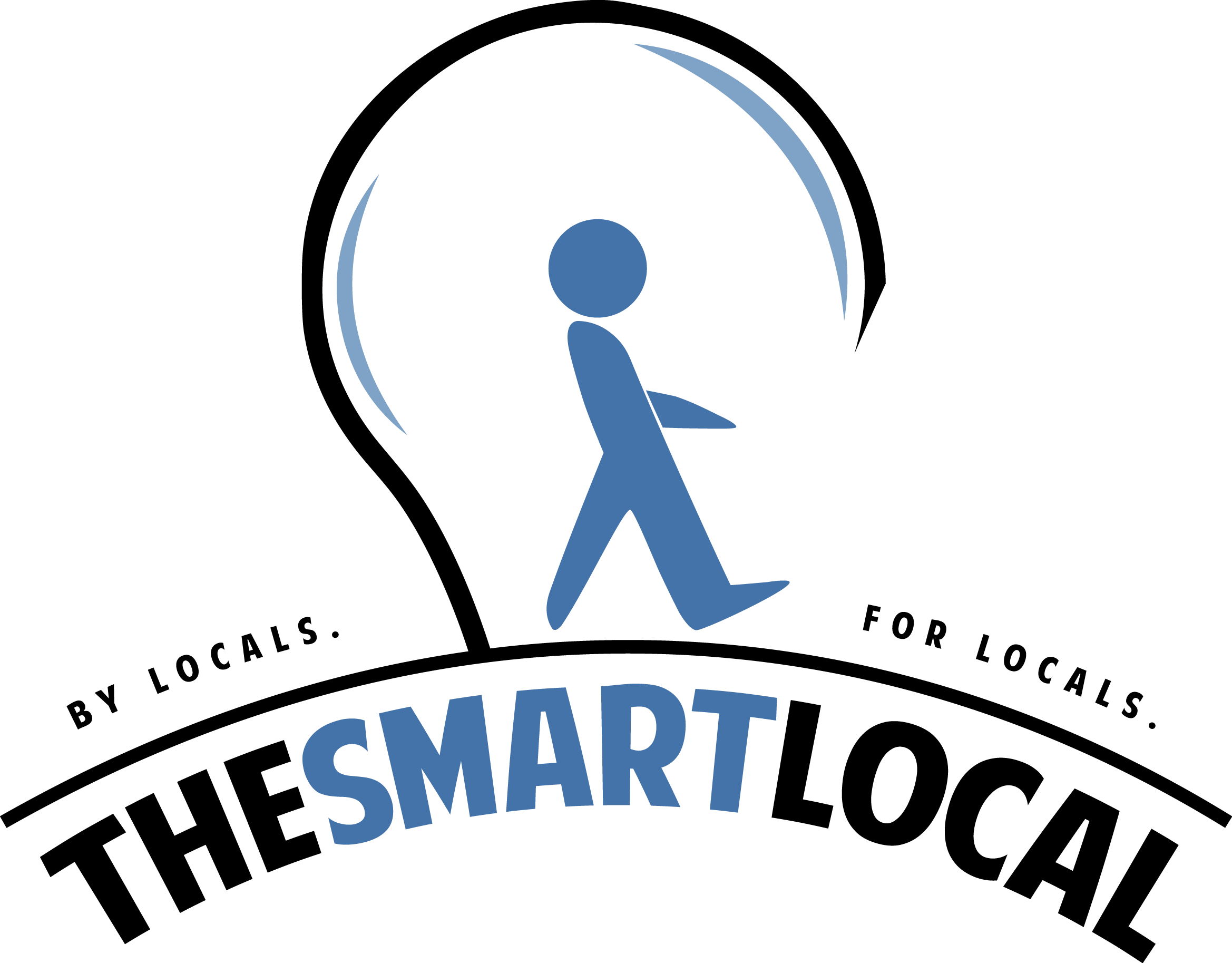 Drop us your email so you won't miss the latest news.