Affordable florists and flower delivery Singapore
---
Whether it's for birthday celebrations, Valentine's day, or a convocation, you never fall short of reasons to get flowers for your friends or a significant other. But bouquets can be pricey, especially since the blooms have to be imported. Thankfully for us, there are florists in Singapore who create beautiful flowers and gift hampers for everyday occasions, and also provide delivery at reasonable fees or even FOC. Engage these 14 florists to get affordable flower delivery in Singapore from $20.
---
1. Flower Chimp – Classy bouquets & chocolate for all occasions
---

Image credit: @flowerchimp
We all know that price often directly correlates to quality, but over at Flower Chimp, you'll get both price savings and unique bouquets to boot.
They team up with specially selected florists to produce top-quality, sophisticated floral arrangements for any occasion, be it an anniversary, a birthday, or graduation. And if you're in search of something with a little more romantic flair, then their Trinity Boxes will be the ace hidden up your sleeve. 

Image credit: @flowerchimp
Diamond-encrusted premium roses and chocolates are all carefully packed into a picture-perfect box to give you a gift that will seriously impress your loved ones. There are also bouquets starting from just $41.90 (a whole section with bouquets below $50). Plus, you can add balloons and even teddy bears if you like.
Flower Chimp has flowers and other gifts for various occasions as well. For school graduations, they specialise in congratulation flowers, and for events such as shop openings, you can get congratulatory flower stands or grand opening flower stands, along with other gifts such as fruit baskets and fruit hampers which can be sent with a same-day delivery time.
Besides happy occasions, Flower Chimp also caters to solemn occasions. Be it condolence wreaths, condolence flowers, sympathy flowers, or funeral flowers, Flower Chimp offers both bouquets and condolence flower stands for the occasion.
Delivery options: Free delivery on all orders, same-day flower delivery for orders placed before 2pm from Mon-Sun.

---
2. FARM Florist – Bouquets from $25 with free delivery within 1 hour
---

Image credit: FARM Florist
Taking speedy service to the next level, FARM Florist has implemented a system that enables them to deliver any bouquet within 60 minutes. This is also backed by a 100% money-back guarantee, so you can rest assured that your orders will arrive on the dot. Perfect for well-meaning but absent-minded folks in desperate need of a last-minute solution for forgotten anniversaries.

Image credit: FARM Florist
Bouquets are priced from $25 with free delivery, and the affordable price tag doesn't equate to shoddy quality whatsoever. Sift through their extensive catalogue and you'll see that their offerings are brimming with different colours, textures and species, intricately wrapped up in a gorgeous bundle.
Besides bouquets, you can also gift your boo preserved flowers that don't dehydrate in a beautiful glass dome ($99) or portable bloom boxes ($31). 
FARM Florist also specialises in birthday flowers and birthday cake bundles, graduation bouquets, anniversary flowers, and also flowers for specific occasions such as Teachers' Day and Women's Day.
Delivery options: Free sameday flower delivery, or $10 for one hour-day delivery.
---
3. Little Flower Hut – 24/7 flower delivery within 1 hour
---

Image credit: Little Flower Hut
If you'd like to surprise your SO at the stroke of midnight or bring a smile to his or her face early in the morning with a lovely bouquet of flowers, Little Flower Hut provides 24/7 delivery to meet these requests. 
Besides free same-day delivery on orders made before 4pm, they have a Super Express delivery to have it delivered within just 1 hour – any longer than that and your flowers will be free!

They have giant bouquets (from $280) available for extra special occasions.
Image credit: Little Flower Hut 
They have flower arrangements ranging from bouquets (from $29) to table centerpieces (from $46) and wreaths (from $65). Needless to say, you'll be well-covered for any occasion, be it weddings, birthdays, baby showers or graduations. 
Delivery options: Free same-day delivery for orders made before 4pm. 24/7 & express delivery from $30. Delivery T&C's apply.

---
4. Fav Florist – Marble envelope boxes & handmade mini bouquets
---
Mini Surprise Bloom Bouquets at $21.90.
Image credit: @favflorist
Look to Fav Florist for the cheap, fresh flower bouquets – starting at only $27.90, their Mini Bouquet series and Surprise Weekly Blooms are perfect for celebrations where you want to be just as romantic, but a little more lowkey. 
These come decorated with roses, carnations and gerberas air-flown from farms daily to ensure plump petals and that fresh flower fragrance. Our favourite here is their rose bouquets. Do also check out their balloon bouquets and flower stands for the various occasions you have in mind.

Envelope boxes starting from $42.90.
Image credit: @favflorist
For a little more pizzazz, go for Fav Florist's aesthetic, marble envelope boxes (from $45.90) – these will give your next gifted bouquet that punch of novelty. 
And for celebrations that call for both flowers and a cake, you can look to their product bundles (from $72.90) which will let you pair a 6-9" preservative-free, freshly-baked cake with your choice of bouquet or floral dome. Flavour-wise, take your pick from Chocolate Truffle, New York Cheesecake, Crunchy Hazelnut Feulltin Gateaux, and more.
Delivery options: Free delivery for all orders above $80. 1-hour Express Delivery available at $20 from 10am-5.30pm daily.
---
5. The Bloom Box – Handy flower boxes for $35
---

Image credit: @thebloomboxsg
The Bloom Box does things a little differently – instead of the usual tissue paper-wrapped bouquets, their flower bunches are conveniently packed in flower basket carriers with attached handles. This makes them extremely easy to carry around on dates. Plus, your partner doesn't have to find a vase to set them down as it takes up less space than a bouquet, making them a nice display on a dining table or dresser.

Image credit: The Bloom Box
Each Bloom Box ($35) comes with an assortment of fresh florals, from dyed roses to chrysanthemums and posies. The designs for each box change daily, so each purchase will bring you something different. Plus, if you want to jazz up your box, you can add on balloons ($20), opt for snacks in your bloom box (from $38), or DIY your own with a kit ($45) for that truly heartfelt touch.
In this festive season, check out their Christmas gift hampers with seasonal flowers and wreaths.
Delivery options: Free delivery. Order before 12pm for same-day delivery.
---
6. Flowers And Kisses – Customisable bouquets & free delivery
---

Customised bouquets.
Image credit: Flowers And Kisses
With Flowers And Kisses, you can choose between exercising your creativity to pick and choose all your boo's fave flowers to create a customised bouquet from $48, or leave it to the in-house experts and select from a list of ready-made designs.

The Caramel Latte and Suntiago.
Image adapted from: Flowers And Kisses
It can be something as simple as the Suntiago ($29) sunflower bouquet for that special someone who brightens up your life, or an elaborate Caramel Latte ($98) bouquet in delicate warm tones which will perk the recipient up as if it were a midday cup of coffee.
You won't have to chalk up a hefty bill to qualify for free delivery either, as they offer free same-day delivery for all orders* submitted before 4pm on weekdays with no minimum spend required. This is also great for folks who tend to leave surprises to the last minute, as you won't have to worry about missing the big day.
*Applicable for deliveries islandwide except to Changi Airport, hospitals, Sentosa and Tuas, where there will be a delivery surcharge of $15.
Delivery options: Free same-day delivery for orders submitted before 4pm, no min. spend.
---
7. The Daily Blooms – Different box designs every week
---

Image credit: @thedailybloomssg
For a refreshing spin on the traditional flower bouquet, consider picking up the specially-curated bloom boxes ($36.90) from The Daily Blooms instead. 
With fresh designs released every Saturday, you can send them over to boo and keep them eagerly anticipating a new arrangement every week. To take the box to the next level, you can also add on a music box ($14.90), with song choices including whimsical classics like Tale as Beauty and The Beast and Over the Rainbow. 

Image credit: @thedailybloomssg
Delivery options: Free delivery with each bloom box purchased. Order before 12.30pm for same-day delivery.

---
8. Sophflorals – Custom-made bouquets from $45
---

Custom bouquet.
Image credit: @sophflorals
Get custom-made bouquets from $45 from Sophflorals, an Instagram-based florist who comes up with a unique arrangement for each customer, based on their preferred style, colour palette, and flower types. Sophflorals' speciality is in bridal bouquets.

Sophflorals also does wedding bouquets from $60. 
Image credit: @sophflorals
To order, simply message her on Instagram at least 1.5 weeks in advance. You would also have to put down a 50% deposit when confirming your order.
Delivery options: $15 islandwide delivery OR free self-collection (at D'Leedon Condo)
---
9. Floracent – Floral domes with Beauty and the Beast vibes from $32
---
Floracent offers a unique alternative to hand bouquets – they have floral arrangements in bottles and domes for your viewing pleasure. Besides looking pretty, they're also carefully preserved and set to last for much longer than fresh flowers.

LED lights add to the whimsical vibes of the floral domes.
Image credit: Floracent
Delivery options:  Free delivery for orders above $50. A $7 delivery fee will be charged for orders below $50.
---
10. Urban Meadow – Daily freestyle bouquets from $44.90
---

Medium bouquet.
Image credit: @urbanmeadowflowers
Urban Meadow ups the ante with freestyle bouquets, with arrangements that change daily. Any incoming orders for a given day will only be for one particular design, available in small, medium, and large sizes.

Their flowers are nicely wrapped and packed in paper bag and includes a greeting card.
Image credit: @urbanmeadowflowers
Delivery options:  Free delivery. Order before 3.30pm for same-day delivery
---
11. Happy Bunch –  Colourful cone bouquets from $29
---
Whether your boo just made it through a gruelling exam or had a hard time at work, take the opportunity to delight her with a posy of colourful blooms from Happy Bunch.

Bouquets with gerberas, roses, alstroemerias, silver leaf, and eucalyptus.
Image credit: @happybunchsg
Since a special design is crafted every day, you can be sending sweet-smelling pastel roses to perk your lady up one day, or rainbow baby's breath on another, depending on the arrangement of the day. Each arrangement comes in several sizes – petite bunches go for $29 and bigger ones at an extra charge.

Unicorn Mixed Baby's Breath Bouquet.
Image credit: @happybunchsg
Delivery options: Free same-day delivery from Mon-Fri if you order before 12.30pm (excluding public holidays).
---
12. The Wallflower Bud – Rustic bouquets from $38
---

Image credit: The Wallflower Bud
The Wallflower Bud is an online floral boutique started up by a pair of young locals. Their bouquets are hand-wrapped with kraft paper and twine for a rustic look.
Their selections include low-maintenance dried flower bouquets which last for a long time. Your girlfriend can pop the bouquet into a vase for display without ever having to water it to keep it looking pretty. No extra time needed for vase arrangements here.

These rustic and preserved blooms can be kept for a really long time
Image credit: The Wallflower Bud
You can browse The Wallflower Bud's collection on Instagram and on their official website. Be sure to order 2 days in advance if you want to get your order completed in time.
Delivery options: $10 delivery fee. $30 delivery fee to Sentosa and Changi Airport. Free delivery for orders above $130
---
13. The Enchanted Tree – Full-sized bunches from $30
---

Image credit: The Enchanted Tree
The Enchanted Tree conjures up a different style of arrangement every weekday to keep things fresh. This means that if you're usually indecisive, you'll be saved the hassle of having to decide between designs. If you're looking for both flowers and gifts, the Enchanted Tree is a great pick and they offer flower and gift delivery too.
Delivery options: Free delivery between 10am-6pm. Same-day delivery for orders made before 12pm
*No deliveries made on Saturdays, Sundays, and public holidays, unless stated otherwise.
---
14. Windflower Florist – Dried arrangements from $37
---

The Mikoto Rose is a popular choice for Valentine's Day bouquets
Image credit: Windflower Florist
Windflower Florist is best known for selling its bouquets through vending machines stationed in different locations around the island, but they also have online flower sales. If your lady prefers simple, single-flower bouquets to lavish arrangements, go for their smaller dried flowers bouquet like the Baby's Breath (from $38).
If your girlfriend likes a bit of tipple, you can also get flower-alcohol packages like Boîte De Fleur Moscato or Prosecco (from $145.90) to really get the good vibes flowing.
Or if you are thinking of a bouquet to wish someone recovering from illness, a cala lily bouquet will be great and never go wrong.
Delivery options: Free islandwide delivery except for a few restricted areas. Express delivery is available at an additional $25.
---
Flower delivery in Singapore
---
Flowers are one of those gifts which are fit for almost every important occasion, so it's not surprising if you find yourself having to make multiple orders for bouquets in a year. If splurging on bouquets causes a dent in your wallet, it'll definitely do you good to hit up these affordable online florists in Singapore. Whether you're looking for flower gifts, a flower congratulatory stand, baby hampers, all in a short delivery timing, today's florists have a wide range of beautiful gifts with short time delivery, same day flower delivery, and time slot selection within an affordable price range. Also look out for promos with a gift box, gift basket, gifts bundles, or gift delivery in Singapore to save you from delivery hassle.
Check out the following articles for more gift ideas:
---
Co-written by Sammi Kor and Ra Krishnan.
Originally published on 23rd October 2020. Last updated by Andrew Hoon on 21th November 2022.
This article contains partial partnership content. However, all opinions are ours.
Cover image adapted from (L-R): Floracent, The Daily Blooms, Fav Florist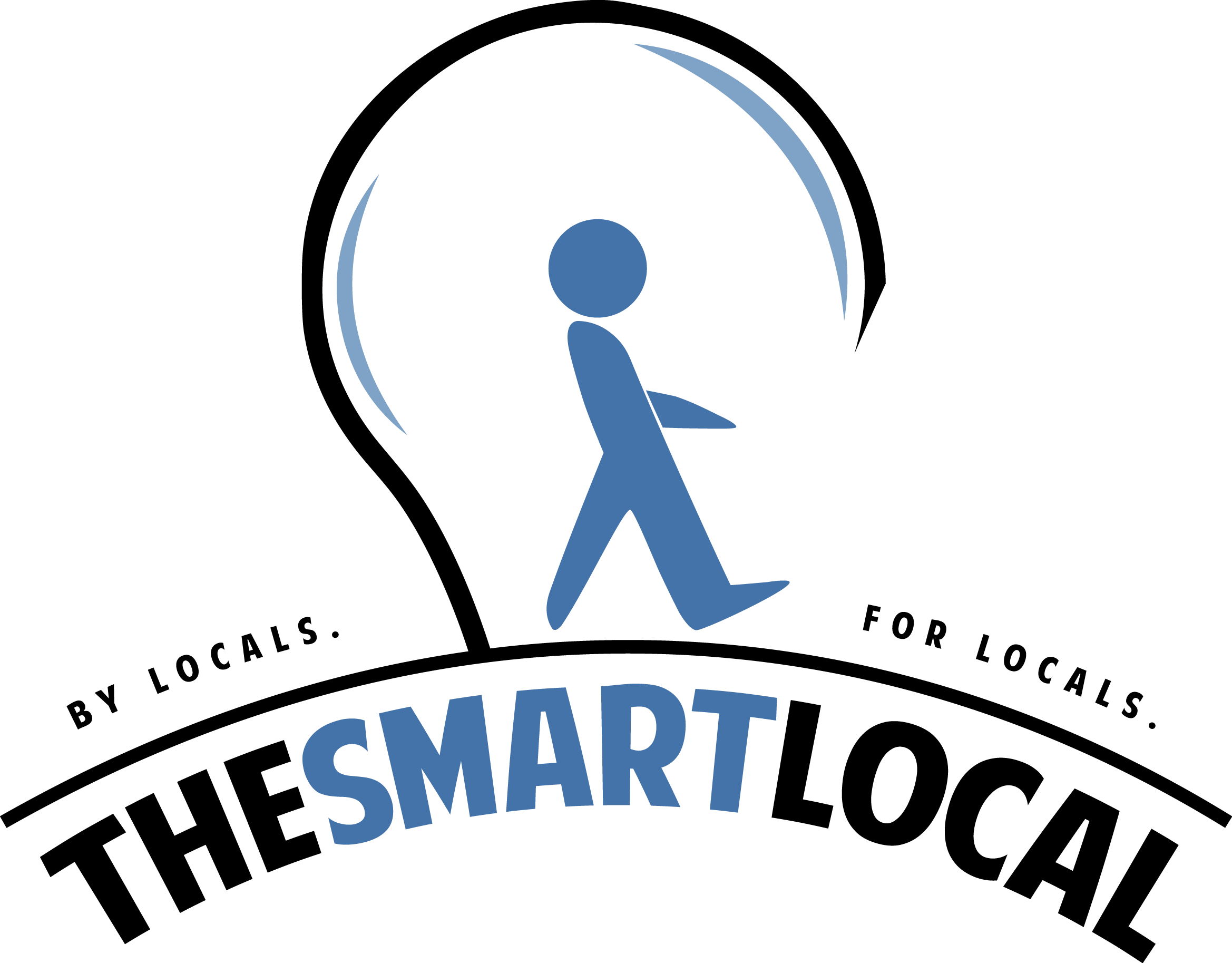 Drop us your email so you won't miss the latest news.