Preserved flowers in Singapore
---
When it comes to romantic gestures, fresh flowers are the classic way to go. However, they die in a matter of days and it's hard not to think about the money that will be going down the drain. That won't be the case with preserved flowers – treated with non-toxic chemicals which retains their colour and prevents them from withering, making them last for months or even years.
With flowers that can last that long, perhaps the romantic notion of giving bae a bouquet may just become more practical. To help you out, check out this list of florists selling preserved flowers in different forms, for various occasions.
---
1. Floracent – Cute domes with inbuilt light (from $58)
---

Candy Love ($68) and Timeless Premium Dome ($128).
Image adapted from: Floracent, Floracent
Floracent's products are arranged according to dome style and how elaborate the preserved flower arrangements are, from classic round or cylindrical domes to the fancier Grandeur and Premium series. Their flower domes have a Beauty and the Beast: enchanted rose vibe.
Always by your Side ($58).
Image adapted from: Floracent
Get one of their domes with inbuilt warm lighting for something that can also double up as a romantic night light.
Contact: Floracent website
---
2. Roselodge Florist – Cotton bouquets (from $38)
---
Puff It Up in Black ($38).
Image credit: Roselodge Florist
Roselodge Florist's Puff It Up series ($38) comprises fluffy cotton bouquets with wrapping that matches the hues of the coloured baby's breath that's included. These range from pretty pinks to bold blacks, so you can be sure that there'll be something that will suit your girl's fancy.
Timeless Love V1.0 In Pink ($48).
Image credit: Roselodge Florist
You can also turn to their Timeless Love series (from $48), which puts a single rose and cotton flower in a sea of dried baby's breath and other small blooms.
Address: 21 Bukit Batok Crescent, WCEGA Tower, Singapore 658065
Opening hours: Walk-ins by appointment only
Contact: 9277 6218 | roselodgeflorist@gmail.com | Roselodge Florist website
---
3. Moon Fleur – Floral photo frames (from $75)
---
Moon Fleur's Floral Photo Frames come in various colour schemes.
Image credit: Moon Fleur 
A picture might be worth a thousand words, but our favourite photos with loved ones are packed with a priceless trove of treasured memories. Moon Fleur beautifully adorns these snapshots with preserved flowers in their range of Floral Photo Frames (from $75), available in palettes like vibrant pink and blue as well as soft neutral tones.
To take things to the next level, you can complete the experience with a photoshoot ($350) featuring their partner makeup artist Makeup Doyennes and photographer Ocular Kandy. The package includes a makeup session, hair makeover, and a 30-minute shoot for a picture-perfect shot to be included in their 4R Floral Photo Frame.
Mini Rainbow Preserved Baby Breath Bouquet (left), Over The Rainbow Bouquet (right).
Image adapted from: Moon Fleur
To suit budgets of all sizes, Moon Fleur also offers the wallet-friendly Mini Rainbow Preserved Baby Breath Bouquet* ($15) all the way to the full-sized Over The Rainbow Bouquet* ($88) that's sure to blow the socks off your loved one.
Kawaii Emoji Series Desk Jars (left), Sunny Vivid Garden (right).
Image credit: Moon Fleur
Their preserved floral arrangements are also available as cute desk ornaments for a mid-work mood boost. Channel some positivity with their Limited Edition Collection of Kawaii Emoji Series Ceramic Desk Jars* ($68), or the Mini White Floral Desk Jar – Sunny Vivid Garden* ($38) which brings a spot of joy with its hydrangeas.
Currently, they have an array of graduation bouquets with artificial sunflowers that you can get for a loved one who's just finished their studies.
Update: Photoshoots are no longer available.
* Products are currently sold out. 
Address: 76 Playfair Road, #04-02 Suite 09 LHK2 Building, Singapore 367996
Opening hours: Walk-ins by appointment only
Contact: 8892 5221 (WhatsApp) | Moon Fleur website
---
4. Bloomback – Bottled flowers (from $49)
---
Image credit: Bloomback
Bloomback's compact Happiness Bottles ($49 for set of 5) are small enough to put on your desk and brighten up your workspace, and the best part is that you won't even have to water them. All that beauty is encapsulated in the unique test tube-like vessel, and you'll get to admire a series of hues.
Image credit: Bloomback
For a memento that can be carried around, opt for the Personalised Birthstone Bag Charm ($75 each) which will add a sophisticated touch to any bag that you attach it to. The keychains can be made even more meaningful with the addition of personalised alphabet charms ($20) of your initials.
Same-day delivery is available as well!
Address: 33 Ubi Avenue 3,  #05-70 The Vertex, Lobby A, Singapore 408868
Opening hours: Walk-ins by appointment only
Contact: 8749 4806 | happiness@bloomback.org | Bloomback website
---
5. Floral Passion – Dried wildflowers (from $108)
---
Image credit: Floral Passion
With 3 red roses doubly wrapped in black and white, the Red Preserved Roses + Baby's Breath & Caspia Bouquet ($48) by Floral Passion is undoubtedly classy.
Image credit: Floral Passion
If roses aren't your favourite, an alternative is the blue Tiffany Blooms Preserved Flowers & Lavender Bouquet ($65).
Wildflower Bunch ($108).
Image credit: Floral Passion
For a more whimsical, forestry bouquet that's less conventional, go for their Wildflower Bunch, made out of a variety of imported wildflowers.
Contact: 94241101 | floralpassion.sg@gmail.com | Floral Passion website
---
6. First Sight – Mini bloom boxes (from $35)
---
Everlasting Love Hydrangea Bouquet – Lilac ($38).
Image credit: First Sight
First Sight's Everlasting Love bouquets (from $38) follow a series of colour-coded themes ranging from pastel purple to various shades of blue. Everything from the hydrangeas, fillers, and wrapping paper are carefully chosen to match.
Image credit: First Sight
For something more fun-sized, consider the Everlasting Love Mini Bloom Box ($35) – a little pink cylindrical box filled with a bright red rose, dainty hydrangeas, and bunny tail foliage air-flown from Japan or Italy, depending on the season. 
Address: 1 Marne Road, #01-05 The Citron, Singapore 208380
Opening hours: Walk-ins by appointment only
Contact: enquiry@firstsightsg.com | First Sight website
---
7. SK Fleur – Character plushie bouquets (from $30)
---
Petite Hand Bouquets, available in a range of colours and flower types.
Image adapted from: SK Fleur, SK Fleur
There's nothing quite as classic as declaring your love with roses, and SK Fleur's Single Preserved Red Rose ($34.80) can easily get that job done. For a touch more pizzazz without going way over budget, you can get the Petite Hand Bouquets ($34.80) which are sorted by flower – such as rose or gerbera – or by colour scheme.
Image adapted from: SK Fleur, SK Fleur
For an added touch of cuteness, you can also opt to get their bouquets topped with mini stuffed toy characters like Hello Kitty, Winnie the Pooh, and Pikachu (from $60).
Address: 371 Beach Road, #B1-31 City Gate, Singapore 199597
Opening hours: Mon-Sat 1pm-6pm (Closed on Sundays)
Contact: 8265 6855 | SK Fleur website
---
8. Floral Garage – Rustic bouquets (from $39.90)
---
Image credit: Floral Garage
Floral Garage's range of preserved bouquets may be on the smaller end, but you can't go wrong with their Taylor Bouquet ($39.90) – a medley of preserved wildflowers in feminine purple hues, wrapped in rustic brown paper.
Image credit: Floral Garage
For something equally rustic but more on the colourful side, their Rainbow Wildflowers Bouquet ($52.90) is a definite hit. Something about the quaint wrapping paper and harmonious mish-mash of blooms really gives it that homely vibe – as if the sender just happened to pick some flowers en route to meeting his or her lover.
Same-day delivery available. 
Address: 8 New Industrial Road, #06-01 LHK 3 Building, Singapore 536200
Opening hours: Mon-Fri 9am-6pm | Sat 10am-6pm | Sun 10am-1pm
Contact: 9387 8871 | Floral Garage website
---
9. My Eternal Roses – Themed designs for CNY & Xmas (from $25)
---
Golden Prosperity Vase ($88) – only available seasonally.
Image credit: My Eternal Roses
You wouldn't think of going the preserved flowers route when jazzing your home up for the holidays, but My Eternal Roses is here to change your mind with their extensive range of themed designs for every festivity. KIV their Lunar New Year series for next year's celebration, which will give your house major CNY vibes without the gaudiness of traditional decor.
Choose between Wintry Snow, Holly Jolly, and Woody Log designs – only available seasonally.
Image credit: My Eternal Roses
Their Christmas range features mini preserved Christmas trees ($25 each, $70 for bundle of 3) that are festive yet easy to maintain and won't take up a lot of space. Because they're not fresh flowers, you'll get to keep them for months to come – perfect for folks who love to savour the Xmas vibe.
Superwoman Carnation Pot ($88) and Infinity & Beyond ($228).
Image adapted from: My Eternal Roses, My Eternal Roses
For other occasions like Valentine's Day and Mother's Day where you'd need to gift flowers, they've got designs which are specifically tailored to fit the celebration.
For instance, a sturdy golden pot of carnations to signify a mother's love that is worth is weight in gold, and a heart shape made of preserved blooms to gift your SO, as if you were offering your love preserved for eternity.
Contact: My Eternal Roses website
---
10. Fleurdas – Popmart domes & crochet bouquets (from $49)
---
Image credit: Fleurdas
Besides preserved flowers presented in vases, bouquets, and woven baskets, Fleurdas' character domes are a popular choice.
Image adapted from: Fleurdas, Fleurdas
Choose between a nostalgic Carebear ($108) design to evoke some childhood memories, or a Skullpanda ($108) one for your Pop Mart-obsessed bae.
Image adapted from: Fleurdas
For bouquets that are even more long-lasting than just preserved flowers, how 'bout a crocheted flower? Their series of crochet bouquets (from $58) are so cute that they almost look straight out of a cartoon.
Address: Self-collection available at Henderson, exact location provided upon order confirmation.
Opening hours: 10am-5pm, Daily
Contact: fleurdaus@gmail.com | Fleurdas website
---
Anndol Floral – Unique vases like seashells & butts (Temporarily closed)
---
Image credit: Anndol Floral
If you're looking to gift something extra unique and memorable, Anndol Floral presents its preserved flowers in unique vases like seashells ($108) and butts of various shapes and sizes.
One & Only Butt-y ($98) and Cheeky Butt-y ($108).
Image adapted from: Anndol Floral, Anndol Floral
A petite bum arrangement will set you back $98, while the larger displays are priced $108 each. On top of that, there are ever variations available for more slender bottoms as well as perkier cheeks.
Image adapted from: Anndol Floral, Anndol Floral
To spruce up your desk, get their petite jars priced at a flat rate of $40.99 across all styles and colour schemes. Choose from a wide variety of preserved flowers such as roses, hydrangeas, and lavender. Plus, each pot is handcrafted, making it one of a kind.
Address: 6 New Industrial Road, New Century Building, Singapore 536199
Opening hours: Tue-Sat 11am-6pm (Closed on Mondays & Sundays)
Contact: anndolfloral@outlook.com | Anndol Floral website
---
Gift everlasting bouquets made of preserved flowers
---
With the invention of preserved bouquets, the idea of buying flowers seems less wasteful than it was before. After all, there is no better way to show your endless love with a flower that never dies.
If you're on a budget, check out our cheap florists article where you can get flower delivery services on bouquets priced from $20.
For more gift guides:
---
Cover image adapted from: SK Fleur, Floral Passion, Fleurdas
This article contains partial partnership content. However, all opinions are ours.
Originally published on 12th July 2019. Last updated by Kezia Tan on 31st July 2023.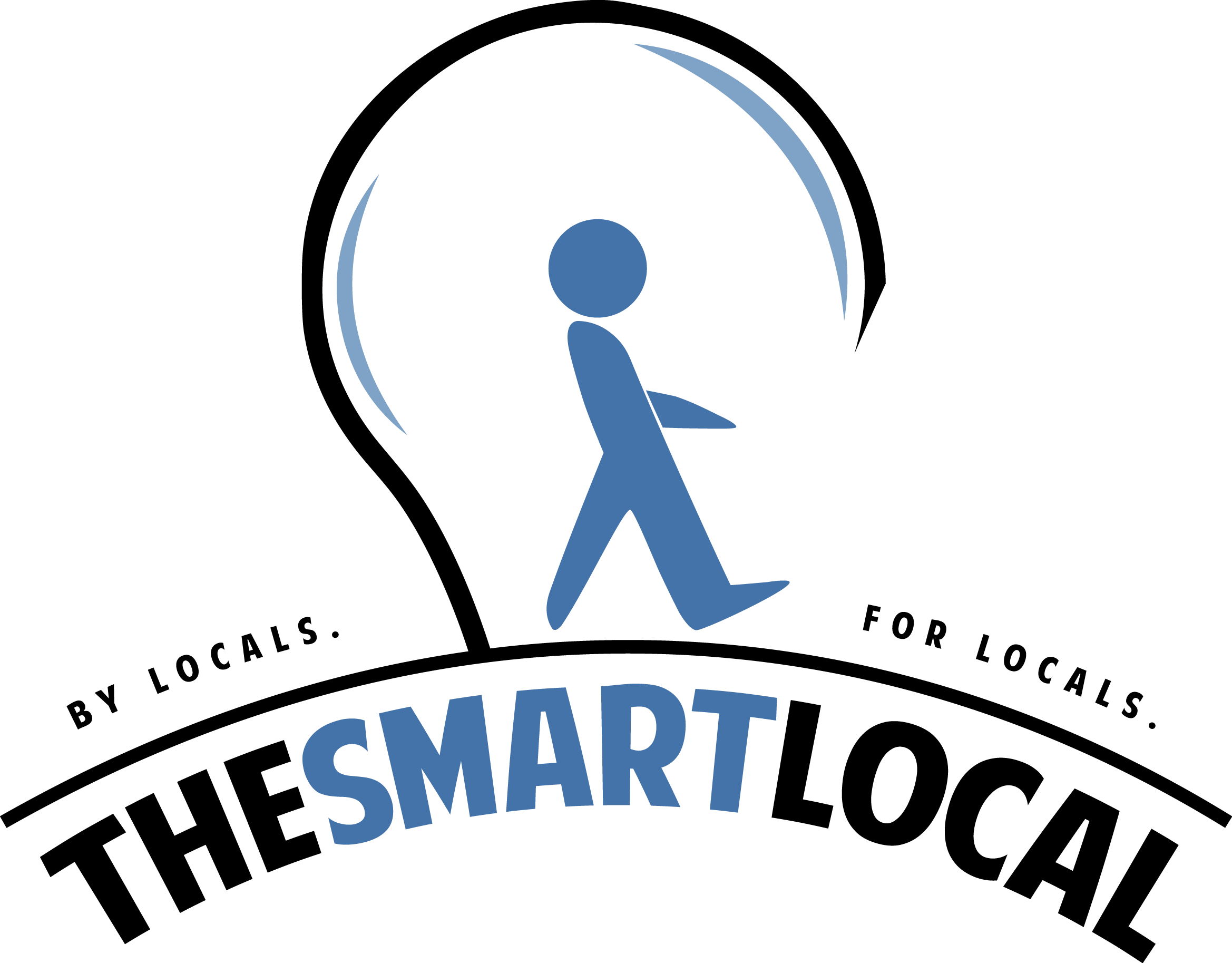 Drop us your email so you won't miss the latest news.