Hamper delivery services in Singapore
---
Hampers – chances are you've sent one or received one. We all know what to expect: distinctive baskets filled with flowers, greeting cards, and sometimes a little essence of chicken or a bottle of wine, if you're lucky. 
Beyond what we know of the traditional hamper, however, are unique gift baskets that put the generic crackers and wine offerings to shame. From a whole case of craft beer to boxes of durian treats, here are 14 best hamper delivery services for all occasions.
---
1. Floristique – Wide variety of goodies in each hamper
---
If you often get tongue-tied trying to express your feelings, Floristique can help you say the words you need with their hampers. Each one comes with a large selection of goodies, so your giftees will be spoilt for choice even with just one hamper.
Splendour and Fruities hampers.
Image credit: Floristique
Say "thank you" to a big group with hampers like Splendour ($65.90) that come with snacks like pralines and nuts for sharing. Otherwise, a healthier choice would be the Fruities ($79.90) hamper that's filled with various seasonal fruits like dragon fruit, kiwis, and grapes. These are all wrapped together in a large basket decorated with a floral bouquet too.

Precious hamper.
Image credit: Floristique

Floristique's hampers are great for special occasions too, like the Precious hamper ($65.90) to congratulate parents on the birth of their newborn. It comes chock full of useful items for the new family, like bird's nest with ginseng for mummy, and essentials like diapers and a teether for baby. Daddy gets a treat too with a milestone book to document all of baby's firsts included.

Buy Floristique hampers.
Price: From $56.90
Delivery: Free same-day delivery for orders before 2pm on weekdays and 11am on weekends | $30 for specific time slots
Opening hours: Mon-Fri 6.30am-2pm | Sat-Sun 6.30am-12pm
Contact: 9735 6197 (WhatsApp only)

---
2. The Hamper Story – Fully customisable hampers with practical gifts
---
The 50 Shades Of Pink hamper ($168) is chock-full of pampering essentials for major R&R.
Image credit: The Hamper Story

If you're big on practicality and don't want to gift people pretty but useless knick-knacks, consider The Hamper Story. Not only do they specialise in hampers with practical and high quality items without sky-high markups, but they also allow full customisation.

If there are specific items you wish to add to an existing hamper in their catalogue, just say the word – within a reasonable timeframe for them to procure said item, of course.

The Godfather hamper ($308) contains premium items like Glenfiddich whisky, artisanal chocolates, and truffle chips.
Image credit: The Hamper Story

You'll also be doing good, as My Hamper Story supports local businesses when sourcing their hamper items. Plus, their hampers are environmentally-friendly and free of unnecessary plastic wrapping – and you can repurpose the various aesthetic carriers which include rustic wooden boxes and atas leatherite crates.
Price: From $58
Delivery: All-day free islandwide delivery
Opening hours: 10am-7pm, Daily
Contact: 8181 0813

---
3. Rainbowly – For the health junkies & vegans
---
All About You – one of Rainbowly's best sellers with chocolate-dipped strawberries.
Image credit: @rainbowlysg via Instagram

If you're looking for a healthier alternative to cakes and sweet treats, Rainbowly's fruit hampers are your best bet. You can opt for their All About You fruit bouquet (from $119) that comes in different sizes, with add-on toppers to match every special occasion.

Fruity Party Fresh Fruit Bouquet ($188) and Watermelon Cake with fresh fruits arrangement ($139).
Image credit: @rainbowlysg via Instagram

With Rainbowly being the first of its kind in Singapore to offer fresh fruit hampers, their products will be sure to stand out as a centrepiece at any party. If you're looking for hampers with variety, you can get the Fruity Party fresh fruit bouquet ($188). It comes with a myriad of mixed fruits so guests can pick their favourites and enjoy a healthy treat.

Check out the Watermelon Cake ($139) as well, which is their vegan-friendly best-seller. Resembling a traditional tier cake, it's made purely out of fresh fruits and all-natural goodness cascading down the layers; definitely something for the 'Gram.

Buy Rainbowly hampers.
Price: From $98
Delivery: $20 for islandwide delivery
Opening hours: Mon-Fri 10am-4pm | Sat-Sun 10am-1pm
Contact: 6900 2188

---
4. Noel Gifts – Gift hampers with Muslim-friendly options too
---
The Fruity Sweetness Hamper is suitable even for vegetarians.
Image credit: Noel Gifts
If you're looking for a gift for your friends, say no more. Noel Gifts presents its large variety of hampers including options suitable for Muslims such as non-alcoholic beverages neatly packed in a decorated basket – ideal for any type of occasion.
As part of their "Get Well" category, Noel Gifts offers the Fruity Sweetness Hamper (from $65), filled with seasonal fresh fruits and flowers to cheer up the receiver. 
​​
Image credit: Noel Gifts
Let's say you're going to celebrate a newborn, consider getting the Baby's Gift (from $70), filled with bird's nest drinks for the new momma and clothes for the little one.
And with same-day delivery service, your recipients will receive your well wishes in no time.
Buy Noel Gifts hampers.
Price: From $45
Delivery: Same day delivery at $9.50 | Express delivery from $18
Opening hours: Mon-Fri 8.30am-6pm | Sat 8.30am-2pm
Contact: 6299 1155

---
5. Plucked.sg – Fuss-free, healthy boxes for a low-key gift 
---

Image credit: Plucked.sg
While most of us appreciate over-the-top floral baskets filled with bird's nests, it's certainly not everyone's cup of tea. If that sounds like your recipient, play it safe with a fuss-free box of healthy snacks from Plucked.sg. 
Keep things simple with these freeze-dried bites that new mothers and health nuts alike can enjoy without worries. These are vegan, gluten free, peanut-free, soy-free, dairy-free, and preservative free.
Order a Mix Gift Box with all 3 strawberry, banana and yes, even durian fruits if you can't decide on a single flavour.
---
6. Laurent Bernard Chocolatier – Artisanal chocolate gift hampers
---
It's a well-known fact that eating chocolates increases your endorphin levels – that hormone that makes you happy. For loved ones in need of good vibes, Laurent Bernard Chocolatier makes a variety of artisanal hampers filled with everything from chocolates to macarons, meringues, and even champagne.



Handmade in French tradition, the chocolates are beautifully presented in their signature mint green packaging.
Image credit: @laurentbernardchocolatier via Instagram
The hampers start at $99, and are customisable depending on the occasion they are intended for. To brighten up your recipient's day, send something small like the hamper chocolate discovery ($99), which comes with three tins of chocolate candies and a bar of chocolate.

Otherwise, go all out with the Celebration Hamper ($329), if you really want to splurge on that special someone. This one comes with seven types of chocolates and cookies and a bottle of red wine packaged in a velvet-lined leather box.

Buy Laurent Bernard Chocolatier hampers.

Price: From $99
Delivery: $12 for next-day delivery | $25 for same-day delivery
Contact: 9725 0579

---
7. Thirsty – Craft beer boxes with international brews
---
Here's a way to give someone a taste of the world without the heavy price tag. Thirsty offers a selection of international craft beers in gift boxes for your hops-loving friends.
Journey to Australia beer box ($55)
Image credit: @thirstybeershop via Instagram

They have a Journey to Australia discovery box ($55), that has pilsners, ales, and lagers all from down under.
Last Christmas, Thirsty even released an advent calendar of beers for the occasion
Image credit: @thirstybeershop via Instagram

Each box comes with a choice of either nine beers, or eight beers and a beer glass if you decide to forgo the last can. They're themed for just about any occasion, like Hoppy Birthday ($55) for turning a year older, and Hoppily Ever After ($55) for newly-weds.

Starting at $50 for a box of nine beers, these gift sets are an affordable option for the sender with a lot of heart, but not a lot of coin.

Buy Thirsty gift sets.

Price: From $50
Delivery: Free same-day delivery before 4PM | Express delivery at $20
Opening hours: Mon-Fri 11am-6pm
Contact: 9234 7216

---
8. The Cheese Shop – Fully customisable cheese gift baskets
---
There's nothing cheesy about sending over a hamper from The Cheese Shop, apart from the fact that these fully customisable baskets let you select every last wedge to create the perfect gift box.


Image credit: The Cheese Shop

There are more than 100 types of cheeses to choose from, including ones from France, Spain and Switzerland. You'll even be able to pair your selection with sides like dried fruits, crackers and cured meats to create a DIY charcuterie experience at home.
Image credit: @cheeseshop.sg via Instagram

Buy The Cheese Shop gift sets.

Price: $20 for the basket, then fill it with as many cheeses as you wish
Delivery: $15 for minimum order of $50 | Free delivery for orders above $100
Address: Full list of The Cheese Shop outlets
Contact: 9152 3601

---
9. Bacha Coffee – Premium coffee hampers
---
Coffee lovers will have met their match with the coffee hampers by Bacha Coffee. The Moroccan coffee company offers customisable hampers and pre-set selections, for both the fussy and the indecisive.


Image credit: @bachacoffeeofficial via Instagram
Starting at $83, the coffee hampers come with everything one would need to brew a smooth, rich cup o' joe. The Bacha Heritage Gift Sets ($83) are the smallest ones available and come with three variations of coffee flavours. These are packed with a coffee mug, saucer, and even a silver spoon in addition to the Arabica coffee sachets.



The Lagos Heritage Gift Set ($83) includes a coffee mug, saucer and silver spoon.
Image adapted from: Bacha Coffee

There are more extravagant sets, like the Milano Morning Hamper ($330), which includes more coffee brewing tools like a coffee pot, gold filter and candy sticks to sweeten up your gift.

Buy Bacha Coffee hampers.
Price: From $83
Delivery: Free islandwide delivery
Address: Full list of Bacha Coffee outlets
Opening hours: Mon-Fri 9am-6pm
Contact: 6737 7788

---
10. Bearloon – Balloon gift hampers for every occasion
---
If you want to commemorate any festive occasion with a bang, balloons are certainly the way to go. And with Bearloon, you'll be able to tag balloons to an array of gifts for your hamper, like flowers, chocolates and snacks.

Image credit: @bearloonsg via Instagram

Scroll through their website and you'll find an array of balloon hampers for all sorts of celebrations. Gift a new mummy the Newborn Hamper (from $148), which comes with gifts for the baby, like a onesie, stuffed bunny and rattle. Or get a friend who's missing trips overseas the Dagashi Gourmet Hamper ($148) that's filled with snacks, candy and soda from Japan.

They offer free same-day delivery, as long as you place your orders before 2.30PM each day. For specific time slots, there's a $25 charge.

Buy Bearloon hampers.

Price: From $98
Delivery: Free same-day delivery for orders placed before 2.30PM | $25 for specific time slots
Opening hours: Mon-Sat 8am-5pm | Sun 8am-11am
Contact: 8503 8355

---
11. Golden Moments – Durian gift boxes with 90-minute delivery
---
If there's one thing we know about durian lovers, no thorny shell or pungent smell will stop them from getting to those nuggets of bittersweet gold. If you count yourself a fan, you will be happy to know that Golden Moments offers durian dessert gift bundles with 90-minute delivery. Filled with treats like durian ice cream, mochi and even puffs, the hampers are perfect for those who love durian, but the mess, not so much.

The durian hampers come with individual servings of mao shan wang durian ice cream.
Image credit: @goldenmomentssg via Instagram

Starting from $84, these are the only durian dessert hampers on the market so far.

Buy Golden Moments hampers.

Price: From $84
Delivery: $15 islandwide delivery within 90 minutes of ordering
Opening hours: 10am-9pm, Daily
Contact: 8766 8960

---
12. TWG Tea – Full tea sets including cups and saucers
---
For a gift for your tea-spilling besties, the tea hampers offered at TWG Tea are ideal for a hot gossip sesh at home.

$261 fetches you a Classic Tea Hamper. The tea-riffic treats in this box includes two types of teas, chocolate bars, and tea jelly. Additionally you'll get a pair of teacups and saucers, and a silver-plated tea scoop for you to host your own tea party at home.


Image credit: TWG Singapore

You can add on in decadence to these gift sets, with their unique tea-themed additions like tea-scented candles and teapots. 
Image adapted from: TWG Singapore

Buy TWG Tea hampers.

Price: From $261
Delivery: Free islandwide delivery
Address: Full list of TWG Tea outlets
Contact: 6535 1837

---
13. Eu Yan Sang – Nourishing chicken essence hampers
---
When in doubt about what to gift in a hamper, chicken essence is quite the fail-proof option. And if you're a person of tradition, you can pick up a Nourishing Chicken Essence hamper ($138) from Eu Yan Sang.

Here, the homegrown brand's chicken essence is presented in a basket alongside some of their signature products, including essence of fish and a pack of herbs to make tonic soup.


Image credit: @juneoesque via Instagram

Perfect for the elderly, or for those feeling under the weather, these hampers are a great way to wish your loved ones better health.

Buy Eu Yan Sang hampers.

Price: $138
Delivery: $13 for orders less than $120 | Free same-day delivery for orders made before 9AM
Opening hours: Mon-Fri 9am-6pm
Contact: 1800 888 1879

---
14. MomoBud SG – Seasonal fruit baskets starting from $100
---
Fruit hampers are a safe choice when you're unsure of what to get your recipient but still want to make a good impression, especially when you fill them with quality seasonal fruits like the ones from MomoBud SG. Here, you can customise a basket with exotic choices like Japanese Komitsu honey apples, medjool dates from Jordan and strawberries from Korea.

Image credit: @oisixsingapore via Instagram

Start by picking a price point for your hamper (from $100), then indicate the fruits you want included in the selection. Because MomoBud SG only uses whatever is in season, hampers will vary throughout the year.

Buy MomoBud hampers.

Price: From $100
Delivery: $7 for minimum order of $50 | Free delivery for orders above $100
Opening hours: Mon-Fri 11am-7pm | Sat 11am-3pm
Contact: 9834 8923

---
15. Da Paolo Gastronomia – Italian truffle hamper under $100
---
There's no escaping the truffle trend in Singapore. It's on our fries, pastas and pizzas. Chances are, you may also have a loved one who enjoys all things truffle. If they call themselves a truffle enthusiast, Da Paolo Gastronomiaoffers a truffle hamper filled with an assortment of truffle products direct from Italy. At just $99.90, you'll get truffle oil, truffle honey, truffle balsamic glaze and a box of chocolate truffles.
The festive version of the truffle hamper included truffle honey as well.
Image credit: Da Paolo Gastronomia

The hamper is a great option for any home cook looking to subtly elevate their dishes. If you're unsure of what to pair your truffles with, these would go nicely with fresh breads that are also available for delivery from Da Paolo Gastronomia. They offer 2-day delivery for orders made before noon, as well as pickup if you're in a hurry.

Buy Da Paolo Gastronomia hampers.

Price: $99.90
Delivery: $20 per location for minimum order of $60 | Free delivery for orders above $250

---
Hamper delivery services in Singapore
---
Hampers have become synonymous with celebrations, love and well wishes. Whether you're looking for a gift for your newly engaged colleague, or just want to show some love to a friend, you should be able to find something on this list that works. 

If hampers aren't your thing, check out:
Cover image adapted from: Thirsty, The Cheese Shop via Instagram, Bacha Coffee via Instagram
This article contains partial partnership content. However, all opinions are ours.
Article originally published on 7th March 2022 by Cherisse Goldwich. Last updated by Iffah Nabilah Norhisham on 12th May 2023.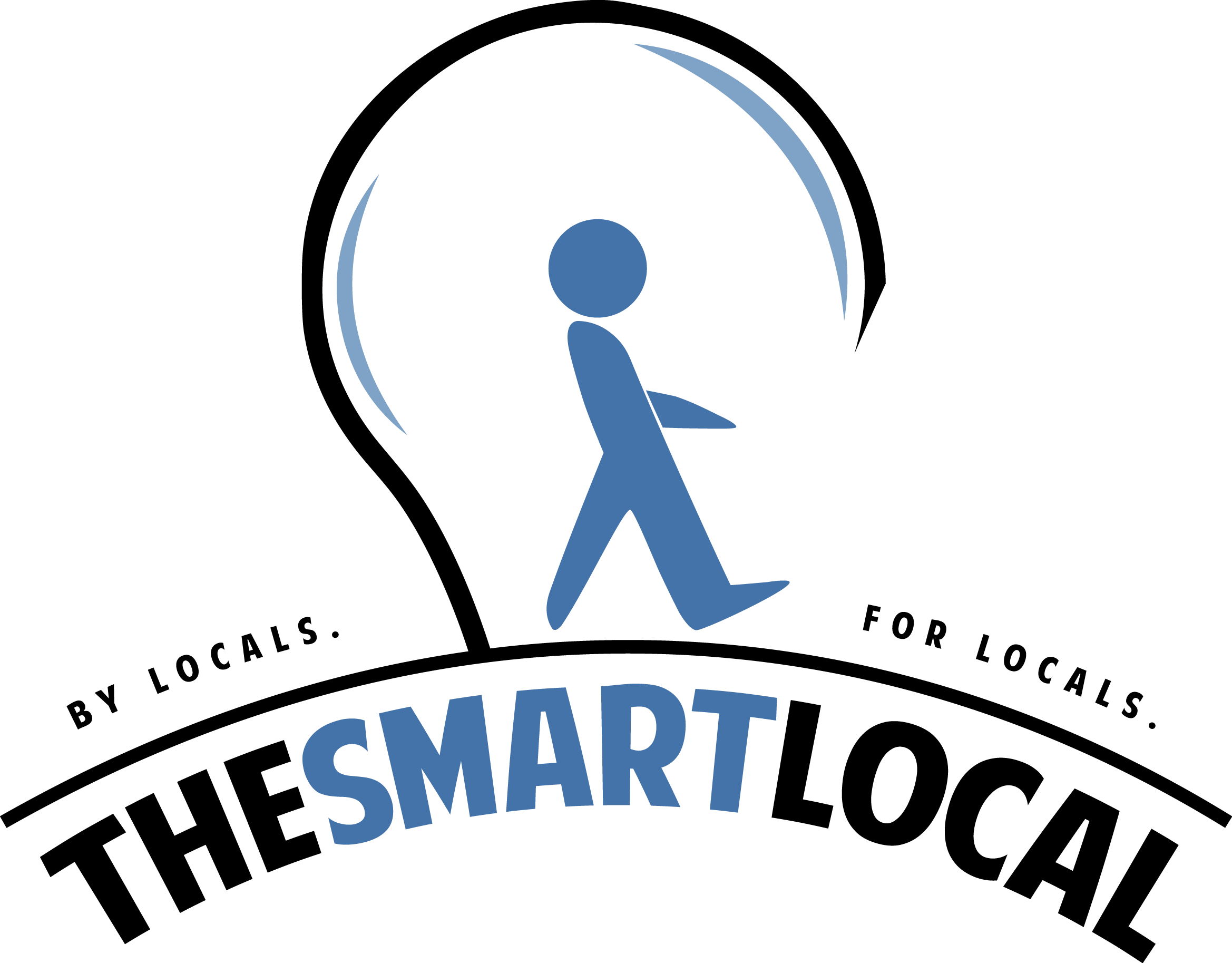 Drop us your email so you won't miss the latest news.