David Yong – Life as a Singaporean K-pop star
---
Lisa from Blackpink, Jackson Wang from GOT7, and even our very own homegrown talent, Tasha from Skarf. We've seen a growing number of non-Korean idols break into the K-pop industry over the years, but tell anyone you want to be an idol and you'll be met with concerned looks that you should be choosing another career path.
Enter David Yong, a 35-year-old Singaporean who's already released 2 singles in Korea while being signed to Mamamoo's label, RBW. Did we mention he's a whole CEO, too? 
From juggling businesses all around Asia to being a part-time celeb, it looks like David's giving Mr. Worldwide a run for his money. We spoke to to him to get the deets on what life is like as a Singaporean K-pop star:
---
How he started his idol journey
---
David has spent practically his entire life in the business world, following in the footsteps of his father. He grew up to become the CEO of Evergreen Group Holdings, which he still helms today. While business came naturally to him, he'd always been passionate about music, even taking up singing lessons as a hobby when he was 18. 

David signing the memorandum of understanding with RBW for his influencer CEO role.
Image credit: @dynimm
Close to 20 years later, David has reignited that passion once again by signing a contract with RBW, a label you'll instantly recognise if you're a Moomoo AKA a Mamamoo fan. But unlike the Mamamoo girls, however, he isn't signed as an artist, but rather an influencer CEO.
It's not a title many of us are familiar with, but simply put, David works as a key opinion leader (KOL) with RBW providing him with opportunities to release songs and music videos. In return, Evergreen Group Holdings is helping to expand RBW's reach into Southeast Asia by distributing music from its artists. 
So for those wondering how he became a K-pop singer in his 30s – that's how.

Image credit: @dynimm
That doesn't mean he's had it easy. David was put through an "intense, condensed programme", which consisted of 3-4 days of vocal and dance lessons, and 4-5 days of Korean language lessons per week.
---
Life as a CEO by day & K-pop star by night
---
By now, we're all probably wondering the same thing – how on earth does one juggle a rigorous celeb training schedule with being a CEO? Most of us would struggle with even one of those roles, but David seems to handle both with finesse.

Image credit: @dynimm
"I'm fortunate to be in partnership with the right people both at Evergreen and RBW, and to have the right teams supporting me," he said. RBW helps to schedule his celebrity work while Evergreen backs him up amidst his hectic schedule.
It's a balancing act that sees all activities planned down to the minute. In fact, when we met with David, he had just flown in from Seoul the night before to attend a crypto party that ended in the wee hours of the morning. We met him early the next day at his Evergreen office where he was clearing work.

David with (G)I-dle when they were in Singapore.
Image credit: @dynimm
This was a Friday, and while we were already making TGIF plans, David was preparing to switch into influencer CEO mode. K-pop girl group (G)I-dle was going to be in town the next day for a concert, and he would be meeting up with the girls to network with them.
Then there's the shuttling between Singapore and Korea on top of other trips in other countries for his business ventures. Most days are spent in Singapore, but when he has upcoming shows and gigs in Korea, he flies back for months at a time to commit to dance and vocal training.
---
Working in South Korea
---
So far, David has released 2 singles – his debut track My Way with 4MEN, and In My Pocket featuring Kid Milli. 

David's debut single, My Way, was released as part of School 2021's OST.
Image credit: @maurice_yun
If you're a K-pop stan, you'd know that these are pretty major names in the Korean entertainment field. 4MEN is a well-known R&B group, and K-hip hop fans will instantly recognise Kid Milli from the popular rap competition Show Me The Money. 

David on set during the filming of the "In My Pocket" MV.
Image credit: David Yong
David admits that he initially got a pretty huge culture shock when working on these songs, and after hearing the details, we don't blame him. Let's just say the learning curve was steep. 
For one, the whole process of producing a song was completely new to him. Thankfully, he says, he worked with veterans in the industry who showed him the ropes. "4MEN are well-known for singing ballads on soundtracks for Korean dramas and movies, so I had a good learning experience from them on how to sing and record a song like My Way," he said.
By the time it came for David to record In My Pocket with Kid Milli, he said that the process seemed easier. David even managed to pick up tips from the hip hop artist, like developing stage presence and how to perform more naturally.

Kid Milli with David Yong on set of the In My Pocket MV.
Image credit: David Yong
As for filming the music videos, these took a serious toll on the 35-year-old's body. My Way required 36 hours of filming straight – without any breaks – while In My Pocket took a whopping 30 hours to complete.
Beyond erratic schedules, the CEO-singer had to make drastic changes in his personal life too. It was goodbye to long nights of drinking and networking, and hello to a routined sleeping schedule. 
"In a way, it was very good as it kind of put some discipline into my life," he says, explaining that the lifestyle change was actually a healthy one for him. 
The cultural differences didn't just end with work, though. He also had to assimilate into the hierarchy system in Korea, which is way different from ours in Singapore. Evident in K-dramas, age and seniority is a huge deal there, to the point that most people introduce themselves with the follow up question: "What year were you born in?" 
David found himself in a somewhat odd position in this system. He's older than most artists in RBW, but is also their junior work-wise.
Fortunately for him, he's able to remain his candid self, and younger artists are pretty understanding of the cultural differences between Korea and Singapore. He later realised that this actually helped to build his friendship with labelmates Mamamoo. 

David with Solar (left) and Moonbyul (right) from Mamamoo.
Image credit: @dynimm
"I can communicate very openly and freely with them and I think that's the difference because they see that I'm being sincere and genuine in my conversations with them," he explained.
David's relationship with the popular girl group is most definitely the envy of Moomoos everywhere. He spilled the juicy deets, saying, "We really get along well; they invite me for their recording sessions, and we make jokes and are really chill together."
The Mamamoo girls aren't the end of his mega cool K-pop connections. If you scroll through his TikTok, you'll see dance challenge videos for his song In My Pocket that he'd taken with idol groups like Purple Kiss and IRRIS. 

David with Nancy from Momoland (left) and IRRIS (right).
Image adapted from: @dynimm
In fact, David cheekily hinted about a huge upcoming collaboration with a famous idol group. He didn't disclose who they are despite our desperate prodding, but a major project is definitely brewing. 
---
Goals & upcoming plans
---
Getting to meet famous artists and pursuing a K-pop career at the ripe age of 35 does come with its fair share of not-so-nice criticism. He faced nasty comments from keyboard warriors when he did his In My Pocket dance challenge with other idols on TikTok. 
But the naysayers don't phase David. Perhaps it's his strong business background speaking, but he sees even this as an outlet for growth. 
David's dance challenge with Nancy from Momoland.
"Their comments don't affect me. If anything, the awareness it's generating is good," he explained. "I see these comments as motivation for me to do better for my next song and next project."
That's right, there's a bigger picture beyond just being a K-pop singer for David. He maintains that most people simply have his intentions misconstrued and that he isn't aiming to be the next BTS. 

Image credit: @dynimm
"The artistic, music side, is one thing I want to develop more, but I also want to be a good role model for aspiring entrepreneurs and artists of the next generation," he said, emphasising that his end goal is to be a "cultural bridge between Southeast Asia and Korea". 
That means you won't just be seeing David on YouTube with a new MV or on TikTok with another dance challenge.
From what we gathered, he's preparing to make appearances on Korean variety programmes as well, and maybe on a music show too. Who knows, the next time you tune in to the likes of Music Bank or Inkigayo to cheer on your other idol oppas, you could just as well see David making his hot stage debut too.
This is just the beginning for David. Of his upcoming projects, a major one may actually excite a large number of K-poppers with idol dreams.
David sees budding talent in Southeast Asia, but laments that there aren't many places to fully develop their potential. His response is to open up a training centre in Singapore, which will recruit and groom potential talents before sending them to partner entertainment companies in Korea. 
---
The big picture for David Yong
---

Image credit: David Yong
I'm sure you've heard of the phrase "jack of all trades, master of none". But what people don't know is that the full quote actually goes, "jack of all trades, master of none, but oftentimes better than a master of one". 
That's right – it's actually a compliment. Much like this quote, David firmly believes that being a multihyphenate is an important skill, one that he's taking the time to master.  
Ultimately, this is his big picture. In his own words, he aims to be a thought leader; a "hybrid personality" that inspires the younger generation in more areas than one.
True to his title, David parted the interview with sound advice to the future generation of idols-to-be out there. "Don't try to do what everyone else has already done," he said, adding that it helps for young ones to find a musical direction and image that can be uniquely theirs.
Psst … if you're planning to audition for David's upcoming trainee centre, perhaps it's time to take some notes.
More interesting careers:
---
This story was contributed by Gwyn Lim.
Cover image adapted from: @dynimm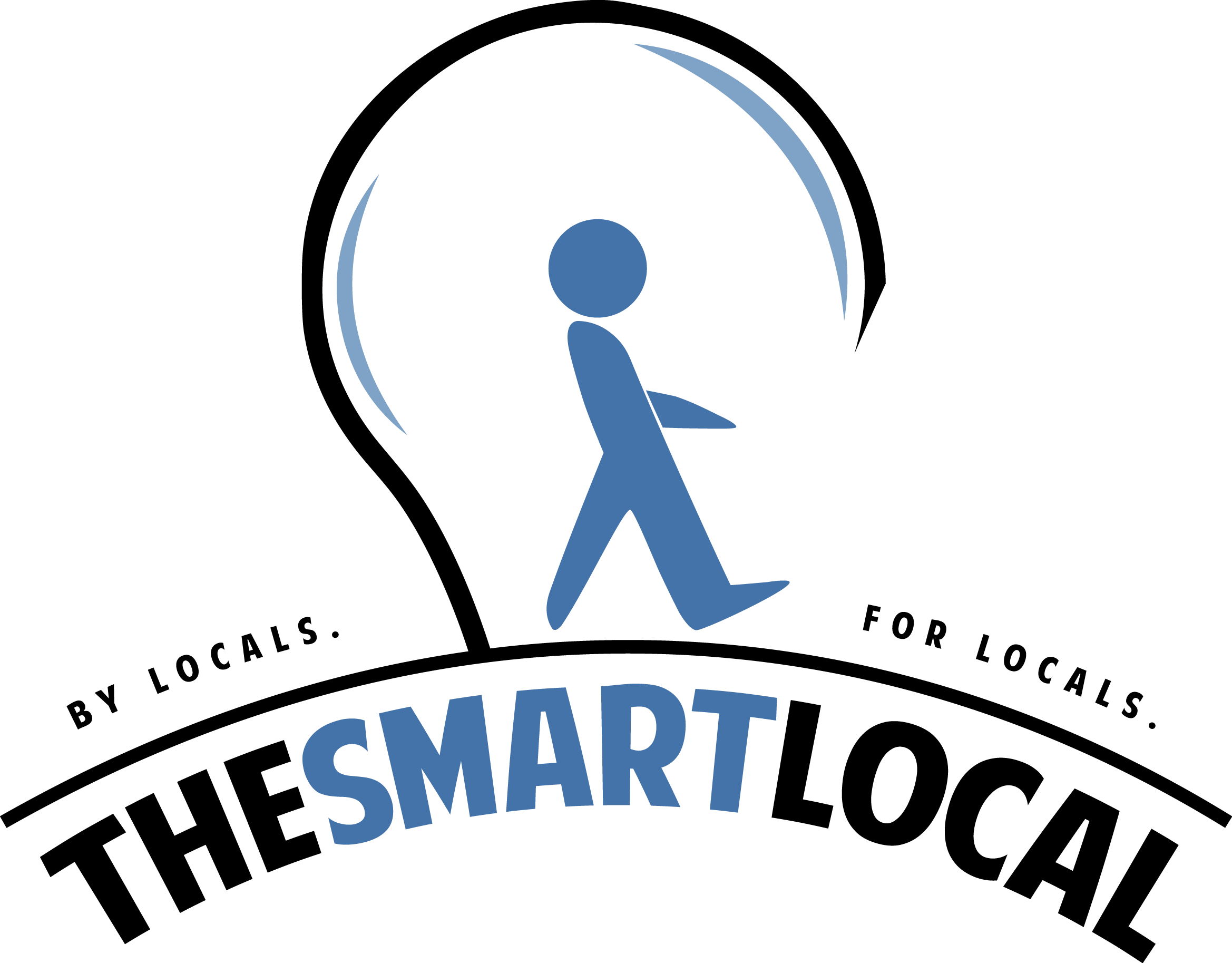 Drop us your email so you won't miss the latest news.