Young Singaporeans in unique jobs
The future belongs to those who believe in their dreams.
Like most Singaporeans, I grew up guided by the principles of meritocracy: study hard, enter a good university and work at a high-paying job. After all, it was the Singaporean Dream. The so-called route to success. A path that'll lead you to comfort and security, they say.
For that reason, I hung up my electric guitar and focused on my studies. To quote Destiny's Child, "can you pay my bills?"
On the other hand, these 10 young Singaporeans dared to chase their dreams, and have been happier ever since:
Note: Interviews have been edited for length and clarity.
1. Julian Chia, 29, Tattooer and Owner of The Bold Fox
Julian Chia never set out to be a tattooer. Instead, the 29-year-old's interest was something that developed over time.
"It's like falling in love with a girl you were only meant to have a fling with," he laughs. "I always thought tattoos were cool, and the more I tattooed, the more obsessed I became with it. I was just lucky enough to have stumbled upon it."
Julian often starts the tattooing process online; a treasure trove of inspiration
But Julian isn't just lucky – he's worked hard.
"The only way for me to expand my clientele is to make everyone happy with my work and to keep getting better. When I started my shop, I kept it small and personal. I never spent money on 'growing my Instagram page.' I'd like to think I'm booked out because people like my work and service."
But sometimes you can't please everyone. Though the tattoo scene in Singapore has seen itself grow over the recent years, there's an undeniable cloud of stigma that comes along with it.
"The hardest thing to deal with is the way people look at you. Someone told me once: 'If my son looked like you, I'd jump down.' I try not to let it bug me that much, but I still feel that no one should be spoken to in that way."
Beneath the intricate tattoos that paint his skin lies a humble guy just living his life, one day at a time.
"I still see myself being a tattoo artist for the foreseeable future. For now, I'm just focusing on improving my work for my clients," he smiles. "I'm in a happier place. I'm happy with who I am."
2. Sheryl Yeo, 26, Tailor at The Prestigious
You've got to be really, and I mean really passionate about becoming a tailor if you're willing to switch careers and take on a 6-year apprenticeship even after graduating from university and working in another field.
But since Sheryl Yeo's had an obsession with menswear her whole life, it was the obvious decision for her.
"Within half a year as a social media specialist, I hit this wall. I knew I was done with that. I wanted to give it all or nothing with fashion." Making such a decision was huge, and Sheryl knew that. "It's kind of like throwing away your achievements and starting from scratch again."
Her proudest piece of work is the first shirt she made herself. "Sewing was something I had no prior experience with. It took me about 8 to 9 months before I could make my own shirt – but it's a very exciting feeling."
It's been a year into her apprenticeship, and she's got no regrets. "I'd rather die trying than not at all. Most people don't try because they're afraid. But you don't want to wake up and realise your time could have been spent doing something you love."
3. Heidi Tay, 24, Baker and Founder of Cakerholic
Cakerholic, a cake shop cum baking school, is 24-year old Heidi Tay's first business venture – a labour of love 3 years in the making.
And it all started with a mixer.
"My dad got a Kitchenaid mixer for my sister, but she was too busy dancing and I ended up trying it for myself," she says with a giggle. "Luckily, my friends loved my cupcakes and told me to try selling them, so I started doing so on Instagram."
Heidi's signature Giraffe cake
According to Heidi, baking pretty cakes isn't the most difficult part of the job. "The hardest part was getting my business going and making Cakerholic known. That's why I experiment a lot, so people will get to know about my cakes through their designs."
It's rare to see someone this young so mature, but perhaps that's part of the course for a budding entrepreneur.
Her final words for something interested in pursuing their passion? "Don't be afraid to make mistakes. Take criticism, but don't take them too seriously."
4. Lyn Ng, 25, Carpenter at Triple Eyelid Studios
Lyn Ng is jovial, petite, and not someone you'd picture when you think about what a carpenter should look like. Y'know – big, burly men.
"Sometimes, people think I can't do carpentry because I'm a girl. The most challenging part is telling customers I can do what they want me to do."
Lyn confidently wields heavy and dangerous machinery daily – it's a wonder how anyone could doubt her skills.
The misconceptions go beyond her gender as well.
"People think only old uncles can do carpentry, and that it's a job for the elderly. As long as you have a design in mind and you know what you want to do, you can design anything – traditional or modern."
But the one thing that showed how she truly dared to dream different is the job she dared to leave behind.
"I had quite a high-paying marketing job, but right now I'm getting an intern's pay. That's having more than half of my pay cut off. It's tough for me because I have to support myself and my family, but I have to pursue what I want. If you want to do something you're passionate about, you have to find a way to strive towards it," she says.
"Once you do, those things you might have sacrificed are not so great anymore."
5. Kelly Lim, 26, 2nd generation undertaker at Hiap Tian Kee Undertaker
For Kelly Lim, a surefire way to live life to the fullest is to not even think about death.
"The more you think about how great life is, the more you're going to enjoy it." she advises.
And she should know. After all, while it's strange for people her age to even think about funerals, Kelly's been handling them for the past 8 months since leaving her cushy IT job to take over her family's funeral business, Hiap Tian Kee Undertaker.
She handles funerals on an-almost daily basis, arranging for services like embalming, cremation and burial.
The most important service she provides? Empathy.
"I had a friend whose dad passed away. He called me up and told me to handle the service. This touched me because we weren't close. So every night, I went down personally to let him know I was there."
Despite being surrounded by the dead, her lively spirit has not been dampened. When asked about how she pictures her funeral to be, Kelly quips, "I would wanna look pretty on my death bed. I wanna look fly. I look fly when I'm alive, I gotta look fly when I'm dead."
Kelly's zest for life is definitely a force to be reckoned with.
6. Vijay Mudaliar, 28, Owner of NATIVE Bar
To most parents, bartending is the sort of rebellious act their teenager would do before 'seeing the light' and returning to their stable career paths. No such luck with Vijay Mudaliar, who went all-in with bartending when he was 18. 10 years on, it's proved to be the right decision as he now owns his very own bar, NATIVE.
Though he's business and engineering-trained, Vijay was more than ready to jump into something completely new. "I hated what I was studying. It wasn't a difficult decision for me."
While bartending has a clear draw, Vijay reminds us that the job is more than just serving cocktails – it's about hospitality.
"You have to be genuinely interested in people. Some bartenders come into the job thinking about the competition and fame."
If you're willing to understand that, Vijay has sound advice for those looking to embark in a bartending career, or any other completely new career for that matter.
"It's always best to work based on your DNA. It took me 10 years to finally open a space of my own. Know what you love doing and keep at it."
7. Marian Poon, 28, Aircraft Technician
The apple doesn't fall too far from the tree for Marian Poon. Growing up with her aircraft technician father, the 28-year old was inspired to leave her corporate job and follow his footsteps.
The memory of him returning home, enveloped in the scent of hydraulic fluid, engine oil and jet fuel still lingers in her mind – the same smell she now gets a full whiff of at her current job.
"The only difference," she adds, "is that it's missing Chemical X: Dad's perspiration."
While working in a predominantly-male industry might be seen as a hurdle for a female, Marian insists there's a place for everyone. Standing at 153 cm tall in her oil-stained uniform, she tells us, "Especially since not everyone can fit into wing tanks!"
"A woman must be confident in her strengths and acknowledge her weaknesses. It's less about how one man or woman can contribute, and more of how each member can work cohesively with respect."
8. Jasmine Low, mid-20s, Sommelier at Les Amis
You might wonder how someone as like Jasmine Low handles so much wine, but before you get a chance to ask, she'll explain that her job isn't to "sit down and drink wine everyday."
As a young sommelier, there are stereotypes that Jasmine has had to overcome. "I'm quite petite, so customers doubt me sometimes. They tend to expect an older person, but they're won over when they see that I know my stuff," she grins. "They know me as the small lady that knows all about wine!"
A true millennial, Jasmine recognises that being a sommelier is one step to her achieving her dreams.
"You must have the desire to succeed and be patient to your job. Before I'm 30, I'd like to be the maître d' of a fine dining restaurant. And in 20 years, I'd like to have my own business – whether a catering service or a restaurant."
9. Gwen Lee, 22, Dog Caretaker at PetLoft
It's hard to believe that just four years ago, Gwen Lee applied for this position with absolutely zero experience in handling dogs. All she had was an encompassing love for animals.
"I've always loved chasing after dogs and cats just to pet them. I'd save up money just so I could feed the strays near my house." she recalls with a laugh.
Like most people with a soft spot for animals, Gwen had big dreams of being a veterinarian or a wildlife biologist. But when she wasn't accepted into her desired course at school, she knew she had to restructure her plans by starting small.
"I wasn't going to give up. I began volunteering at shelters and took up this job. Even if I can't be a vet or a biologist, I can still help wildlife as a volunteer."
Her advice for those in similar situations: Don't give up.
"People can tell you things like your job not having a future and all, but I ask myself one thing: What makes me happy? It's very simple – doing what I love. People tend to do things for the sake of something else and not for themselves."
10. Faye Sai, 30, second gen owner of Coffee Break
Chances are, you won't make it halfway to the second floor of Amoy Street Food Centre before you hear Faye Sai screaming out coffee orders. Alongside her older brother and twin sister, the 30-year-old has taken over her father's kopi business, Coffee Break, and makes a special effort to stay behind the counter and behind the coffee.
Faye started helping her father shortly after her A-Levels. "I helped out for a year, and in that one year, I couldn't enter any university because no one accepted me. It was torturous. My father was quite demanding then and shouted at me all the time."
One of her fondest memories, and perhaps the one that inspired her to take on her father's legacy, was when a customer came back to tell her that her dad's coffee made her day.
Faye muses, "If I could impact someone so much with just a small cup of coffee, and be able to pay for a house, a car and 5 children's university fees – why not make it a career?"
As successful as she's been at keeping the business going, Faye admits that it's often the smallest things that bring a smile to her face.
"I'm very proud of the fact that we've garnered our own regulars who prefer our coffee over our dad's. That's what really keeps me going."
Dare to dream different
As the reality of adulthood sinks in, so does the need for us to find a job. And if these 10 individuals have taught us anything, it's this: money ≠ happiness.
Though our passions might not always lead us to command the highest pay or social status, there's no denying that returning home every day with a great sense of satisfaction for doing what we love is the most important thing.
So here's to the fools who dream.
Reinvent your story with the HP Envy 13
It doesn't matter what industry you're in – staying connected while being on the go makes your job way easier, and the HP Envy 13 might just be what'll help you in your pursuit of happiness.
Designed for the everyday Singaporean, it weighs a featherlike 1.3kg, and its sleek frame fits into most bags with plenty of room to spare.
But just because it's lightweight doesn't mean it's skimped out on specs. This beauty comes equipped with 4 USB ports and 8GB onboard memory. You'll also get a 4K display with a backlit keyboard to boot, so you can use it in the dark without any inconvenience. And don't worry if you leave your charger at home – this bad boy has a battery life of up to 13 hours.
The HP Envy 13 is also fitted with Bang & Olufsen quad speakers for the ultimate auditory experience.
So if you're on the lookout for a versatile laptop that'll keep you company whether work or play, go ahead and make your friends green with envy.
---
This post was brought to you by HP.
This article was written by Hazeeq Sukri and Dinesh Ajith.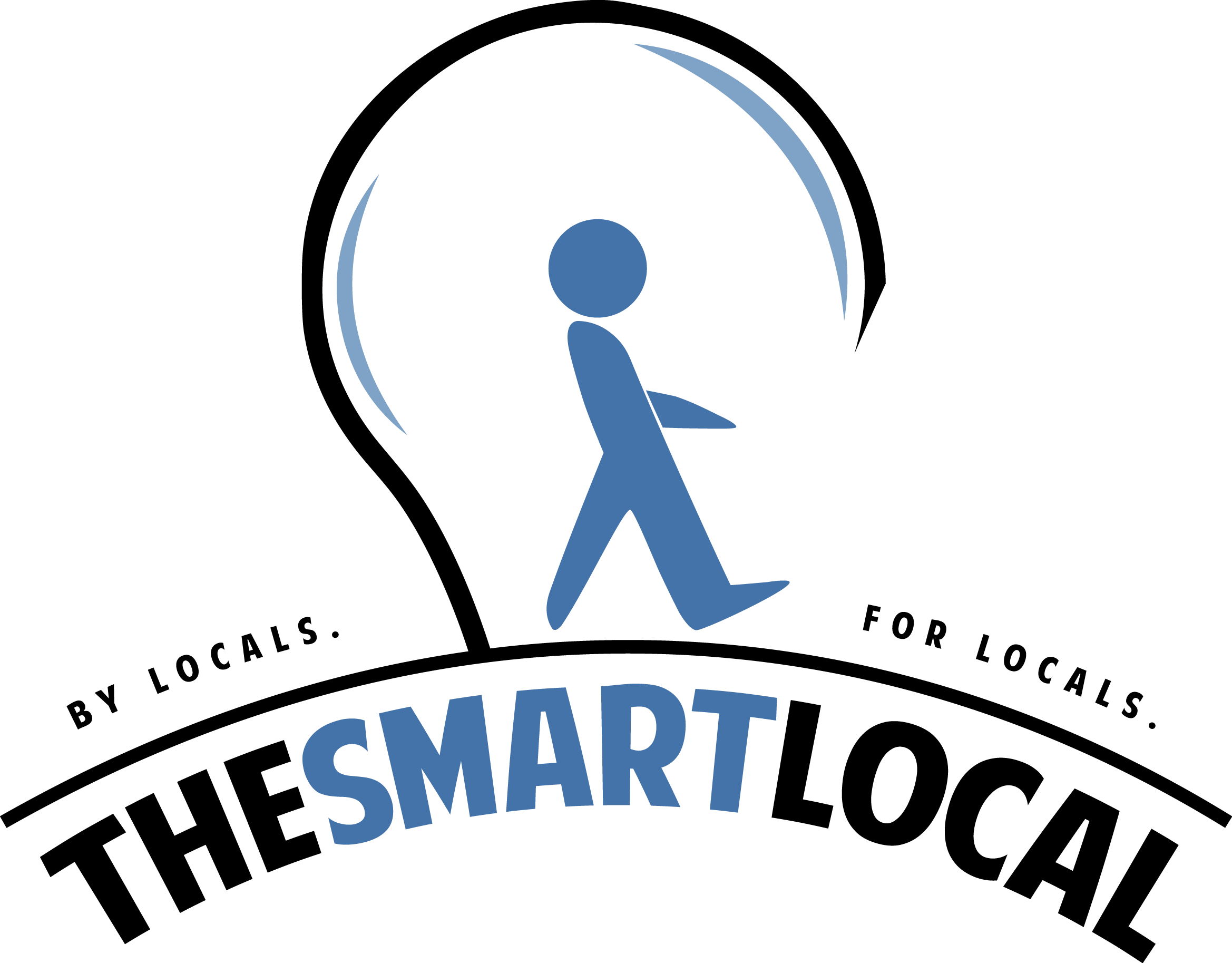 Drop us your email so you won't miss the latest news.