Going on a solo internship in Bali
---
Think of Bali and coco palms and cocktails come to mind. It's also a hotspot for many to fulfil their eat, pray, love dreams. Now, add "work" into the mix – working in Bali can either sound foreign, or it might just be the job of your dreams. 
I was lucky enough to score such an opportunity for my polytechnic internship. Despite mass applying for spots in Korea and Japan, I returned to school to receive the news that I had been assigned to Bali instead. 
Anyone would be stoked to jet off onto foreign soil and check items off their bucket list. While it was fortunate that I got to go to Bali, a series of events resulted in me having to choose between taking up a local internship or going to Bali alone. I was in my final teen year, but it felt like now or never to brag about embarking on my first solo trip before turning 20. 
Read more travelling perspectives here:
---
Getting a job in Bali
---
So, how did I end up in Bali? Most, if not all polytechnic students are required to take on an internship during their course of study. Of course, many jump on the opportunity to kill two birds with one stone – leave the country and fulfil the graduation requirement. 

My poly clique ended up going to different places for our internship semester.
Image credit: Oh Qian Yi
My institution gave us the option of sourcing our own spots first, otherwise we'd be randomly assigned somewhere. My friends and I wrote in to several universities in Korea, but we heard nothing, so it was up to fate to decide where we were going to spend our final 5 months of school. 
Students who indicated an interest in overseas internships had to go through an interview process conducted by a panel of lecturers. They had to make sure they were sending students who could rep the school well. 

My "laboratory".
Image credit: Oh Qian Yi
I studied Biotechnology, so a typical internship setting would be in a laboratory planning lab flows and conducting experiments. I was asked if I wanted to continue that line of work or try something completely different. In the spirit of YOLO, I embarked on a non-lab internship with a startup company that was based in Bali. 
Primarily, the company created gamified virtual laboratory programs for high school students. This helped when complex facilities or specimens were unavailable. My role as an intern was a Scientific Content Writer, which meant I dictated the outline of the simulation to make a chosen topic digestible for students. 

Getting a long-term visa to Indonesia isn't something you'd see every day.
Image credit: Oh Qian Yi
This may come across as a shocker but I was an unpaid intern. I knowingly went with the position anyway, since basic amenities like accommodation and food were going to be provided. All I had to do was apply for my visa, change some cash, pack up, and go. 
For me, Bali wasn't at the top of my list of must-visit countries. I wasn't too fond of the beach nor of water sports, so I wasn't looking forward to the revered island living. 
---
The reality of working on a holiday island
---
Besides being a holiday island, Bali was also popular with startups looking for inexpensive locations to branch out in Asia. I lived out the "digital nomad" lifestyle in a cluster of villas housing the co-working offices and employees' living quarters. I, for one, loved the 5-minute walk from my room to the office. 

Image credit: Oh Qian Yi
The co-working space was a modified bungalow with desks all over, so you would be able to find most of the team hot-desking, since we mostly clacked away on our personal laptops. I could choose to work outdoors if I wanted to take a breather, or opt for a proper desk when I was in serious mode.

One of the many tea breaks we got. On this day, it was an ice cream treat.
Image credit: Oh Qian Yi
We had work perks one might find at a young, internet start-up. We had 3 meals catered almost daily, including weekends. We even had tea breaks delivered right to our desks twice a day for those who needed a bit more fuel or simply felt peckish. Even without the snacks, the office pantry was also well-stocked with a variety of bevs like coffee and ginger tea.
I also had the "flexibility" to work whenever I wanted, as my hours were calculated with a timer application to log activity. I'll leave it to you to decide if that's strict or flexible. 

This black sand beach was a stone's throw away from the office.
Image credit: Oh Qian Yi
Where we were located was certainly idyllic though. By scooter, we were just a 5-minute drive from the beach, so it wasn't uncommon to find us hanging out there after work or on weekends. One time, we were hit with a power outage that lasted for a few hours, so we called it a day and scooted off to a beach to see the sunset, followed by dinner. 
Something that did take some getting used to was having to work in quite an international space. I was the only Singaporean in the whole office, and the rest of the company was made up of Caucasians, mainly from the USA and Denmark. We also had a large number of Indonesians who mostly ran software development.
Having such a cosmopolitan team did bring about its fair share of conflicts. There were language barriers to contend with, for example, as tones and intentions got lost in translation when I worked with the locals.

Mom was the bug catcher back home, but in Bali, I became very attached to my can of bug spray because I had never seen so many bugs in my life.
Image credit: Oh Qian Yi
Perhaps the most awkward part was when I first arrived and found out I was sharing a villa with my supervisor and a Danish intern. Imagine bumping into your boss "at home". Or have your colleagues rush over because you were screaming at midnight, only to find you battling geckos and spiders. 
If you've pictured a chill work environment, that's pretty much right. But much like how WFH has blurred the boundaries between work and personal, living in the same space where you work can tip the sacred work-life scales out of balance. It took discipline for me to make clear distinctions between weekdays and weekends, office bungalow and home villa. 
---
Learning to live alone
---

My first YOLO moment – joining my company on a hike instead of staying cooped up in my room.
Image credit: Oh Qian Yi
Baby's first solo trip wasn't all butterflies and rainbows. Being a lone little lass away from home for the first time, I kept my guard up and was hesitant to get close to the people at work. But thankfully, they were quite the welcoming bunch – my 2nd week in, I was invited on a trek to Banyumala Waterfalls. 
I figured that I had nothing better to do on that Saturday anyway. "YOLO lah", I thought. I had already committed to be here for the next 5 months, so it would be best to head out and explore instead of emo-ing in my room. 

Part of my internship assignment was to write in a journal that my supervisor would read. This was her comment after my first few weeks in Bali.
Image credit: Oh Qian Yi
It helped that my supervisors were friendly and supportive too. One of them wasn't that much older than me, which helped with warming up to her and the rest of my colleagues. She soon played a dual role of being my supervisor and kakak (Indonesian for older sister).
We got close through a shared interest in art and doodling. When I got hit with food poisoning, she brought me a local remedy to aid in my recovery. By the end of my first month, our conversations shifted from basic pleasantries to gossiping about her love life.

My bright red "Scoopy".
Image credit: Oh Qian Yi
Besides providing food and lodging, the company had also loaned me a scooter, which allowed me to head outside of the villa cluster and explore Bali.
This was back in 2015, when I didn't know of many travel influencers who would drop must-visit locations. So, I relied solely on word-of-mouth recommendations from the locals I worked with.

Coloured my hair in Bali for S$50.
Image credit: Oh Qian Yi
I spent a few weeks getting the hang of whizzing around on my 2-wheeler. Eventually, I got accustomed to heading out every weekend to try something new. It could be a relaxing massage in Sanur or slurping up sweet gelato in Seminyak.

Image credit: Oh Qian Yi
This proved to work better for me as a traveller. Instead of jostling with crowds at Kuta, I was able to visit the quieter parts of Bali, like the culture-rich province of Ubud. It definitely left a deep impression, as I got to visit the gorgeous Tegallalang rice terraces and several local cafes.
By this time, my ventures were done alone as I started to prefer adhering to my own schedule instead of convening at a common time. I quickly familiarised myself with routes on Waze and was soon zipping to and from Sanur without having to check the map. 
---
What I learnt from travelling alone for the first time
---
While living in Bali for 5 months was an eye-opening experience. It wasn't all that easy for a first-timer like me.

Image credit: Oh Qian Yi
Jetting out of Singapore for a holiday has always been a family affair for me. Up until the age of 19, travelling alone was something I never considered, especially since I had always relied on my parents to settle the nitty-gritty of going overseas.
During my internship, homesickness initially hit hard when I boarded the plane, and even harder on my first night. Tears welled up in my eyes as I thought about leaving my loved ones and venturing into the unknown. 

Not just any wee convenience store – Coco Supermarket was where I needed hours to decide on 3 simple items.
Image credit: 素潜り屋バリ
Without an intern pay, it was a taste of "adulting" as I had to ration my finances. Grocery shopping posed a head-scratching challenge as I didn't want to unnecessarily splurge. Socially, I doubted my ability to make friends with people I hadn't even met yet.
From this internship in Bali, I was forced to experience a lot of firsts on my own. It took a lot of mental willpower to psych myself up and tear down the walls of my comfort zone to make my life in Bali as enjoyable as possible.
A whole semester felt like a really long time for this travel newbie to have to endure on her own. I had left in September, but in a blink of an eye, it was already Christmas and New Year's. Then, it was time to say goodbye.

My farewell gift, AKA a "graduation cap", along with badges of my achievements.
Image credit: Oh Qian Yi
By this time, I had forged close relationships with the only network I had IRL: supervisors, colleagues, and the villa caretakers who took care of meals and chased geckos away from my room for me. On the car ride to the airport, familiar feelings I had back in September came flooding back.

One of my favourite beaches – Dreamland Beach – that I got to visit in my final month in Bali.
Image credit: Oh Qian Yi
Ironically, just as I found it tough to adjust to life in Bali, I found myself struggling to fall back into my past routines when I came back to Singapore. I was experiencing was reverse culture shock. It was a surprise to me, because although I expected homesickness going to Bali, no one prepared me for the same when I returned. 
But 4 weeks after arriving home, I realised I had to pull myself out of this funk and applied the same techniques I did in Bali – to make a conscious effort to reach out to my friends for hang out sessions. Soon enough, we were hanging out as we were used to and I felt like myself again. 
Since then, travelling alone has become a hobby to score "me time" and explore new places at my own pace. Of course, a visit to Bali was a must for a solo post-grad holiday. I've also taken myself on spontaneous day trips over the causeway for a movie at KSL City Mall and brunch at a cafe in JB. 
---
Living overseas alone
---

Image credit: Oh Qian Yi
Hitting the road alone may seem like a daunting task. Some of us already feel paiseh to eat out alone, but if an opportunity like this ever presents itself, take it. While there are real fears and concerns, they're also part of the journey that helped me become more independent, and will surely help grow and mature you as an individual too.
They're a great platform to pick up life lessons, travel tips and tricks that you'll unlikely be able to get from staying put in Singapore. 
Travel inspo for your next trip:
---
Cover image adapted from: Oh Qian Yi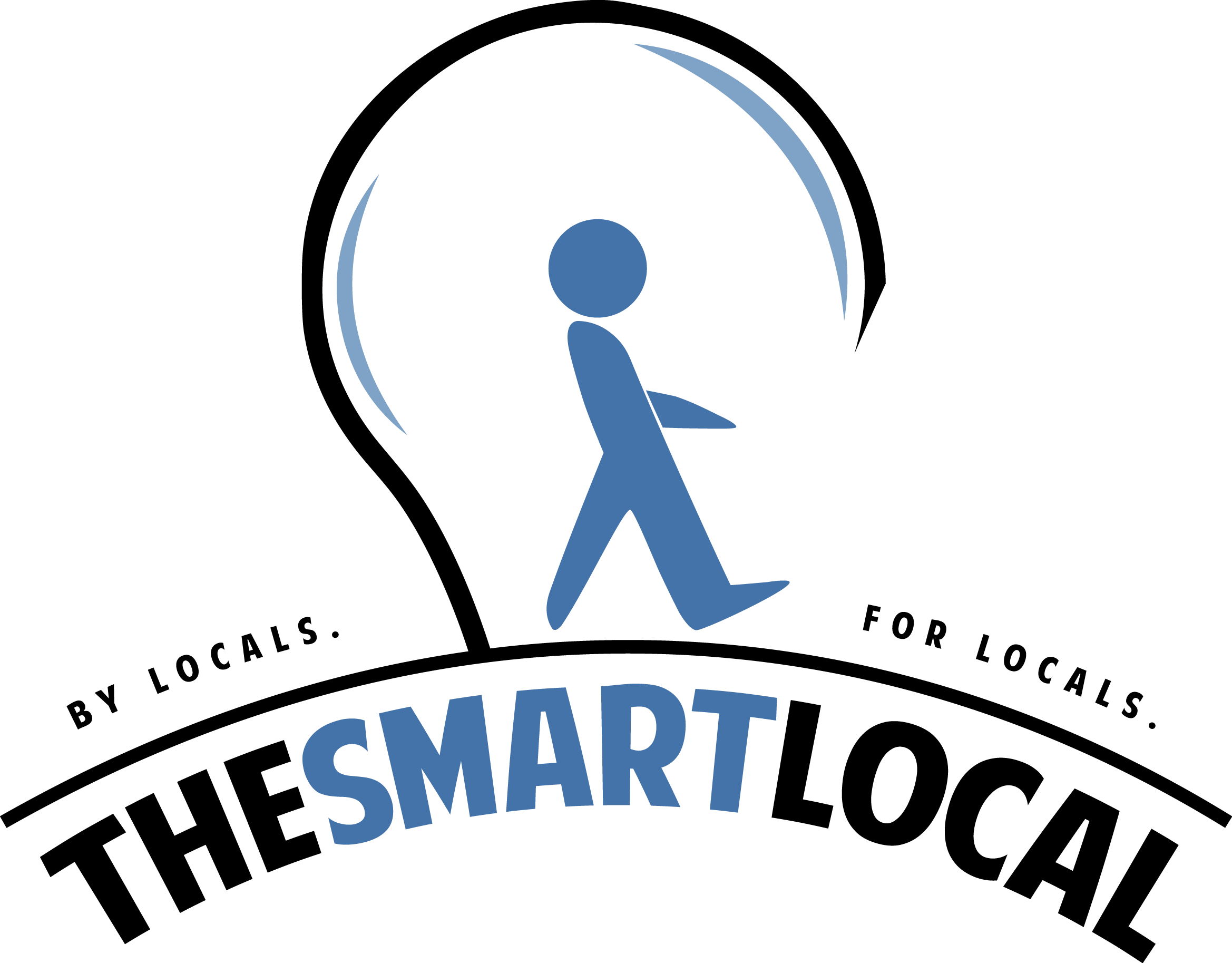 Drop us your email so you won't miss the latest news.