Remote working during the pandemic
---
"Hey Jess, could you help me take a look at this please?" was a message I often sent my supervisor. But rather than firing it off immediately this time, I scheduled it to send a few hours later. After all, while it was 1PM in Vancouver, it was only 5AM in Singapore and my entire team was still snoozing. I ain't about to breach their work-life balance.
I've been working remotely for the past two months or so, and I'm not just talking about sending emails from home. Here's how I managed to convince my bosses to let me take a "work-cation" all the way in Canada.
---
Tired of feeling "stuck" all the time
---
The rhetoric that "Singapore sucks and is so boring" has been done to death, and I'm not here to repeat that sentiment. Rather, the decision to get out of Singapore came from missing my best friend and feeling as though I was stuck in a rut. My mental health was affected and needed a reboot, so I took the announcement of VTLs as a sign that I should venture out of my comfort zone.
---
Missing my best friend
---
"Why Canada?" was a question I got asked when I announced my departure. 

It helps that I have an extra working buddy to keep me company in Canada
For starters, Vancouver is home to some of my family, and I've made plenty of friends when I visited pre-pandemic. And when one of my best friends told me about his spare room becoming vacant, it was like the universe beckoning me to fly over the Pacific and catch up with friends and family I've not seen since 2019. Carpe diem, as they say.
---
Blurred lines between work and play
---
In Singapore, I'd wake up at 8.55AM, roll out of bed, and turn on my computer just in time to see all my other colleagues coming online. It was an endless routine spurred on by the fact that my team was hardly in the office. This meant face time was limited to our weekly Monday huddles.
Once I was done for the day, I would continue sitting in the same chair to play some video games or binge some Netflix shows. At least I'd make a pit stop at the gym when I used to knock off from the office. Now, the lines between my work and play space have been blurred, and finding a balance between them has been significantly tougher.
---
When my house is no longer just a home
---
Unlike some of my peers who are living independently, I'm still living with my parents and two brothers. It was bearable when my folks had business trips and my brothers were off at school. But with everything becoming virtual and four different meetings can be happening simultaneously, life at home was starting to feel suffocating.
Don't get me wrong – I love them, but a breath of fresh air was desperately needed. Especially when my home started to resemble more of an office than a comfortable abode.
---
Convincing my bosses to let me go on a "work-cation"
---
Convincing my parents to let me fly to Canada for a couple of months was easier than expected, seeing as I lived abroad for a few years prior and spent the beginning of the pandemic in Australia. Asking my bosses for permission, on the other hand, was a little trickier to navigate.
Thankfully, I had briefly mentioned wanting to work overseas remotely during my performance reviews, so my supervisors weren't caught off guard. And not to toot my own horn, but another reason they even entertained this idea was that I had built up a good rapport with my colleagues and proven myself to be responsible.

A presentation to cover all my bases helped convince my bosses
Image credit: Josiah Neo
To prove that I was taking this seriously and not wanting to just grab my passport for an extended vacation, I drew up a presentation to detail my working hours, how I'd handle client campaigns and my myriad of other responsibilities. Once I got the green light, my tickets were booked and I was off to the airport.
P.S. Read more about travelling on the VTL here.
---
Dealing with time zones, and not just jet lag
---

I can make an entire album of similar conversations with fellow colleagues
Image credit: Josiah Neo
One of the biggest worries I had about remote working was dealing with the time difference. The city of Vancouver, Canada is around 16 hours behind Singapore, and working the night shift was out of the question for my sanity. But my department has a very collaborative working culture, and I die die had to find a compromise.
To try to make sense of the time zones without having to constantly Google them, I created a simple chart that my colleagues could also easily refer to.

Yellow refers to my working hours, while pink meant I'm still awake for any emergencies.
Image credit: Josiah Neo
The most important hours of my day were the evenings where it overlapped with Singapore's mornings. That meant I could easily submit my drafts, attend any meetings, curate article angles and more. It was funny when my colleagues would hesitantly ask if it was late for me, only to realise it was merely 5PM.
I also switched my lifestyle up so all my errands would be done in the morning before I started working. From grocery runs to getting my caffeine fix from the Starbucks around the corner, this minor change meant that I could field any work-related emergencies in the evening.
---
Not being in the same continent as my team is tough
---

Opening my Secret Santa gift
Image credit: Renae Cheng
TheSmartLocal's editorial department, a.k.a. where I'm from, is probably one of the few teams that don't need a fixed office. The majority of our time is spent at home, chatting with our colleagues over Google Meets and Telegram. But there's being a few MRT stops away from them, and then there's being a whole 16-hour plane ride away.
My remote working arrangement meant I had to delegate any office-related tasks, mostly photoshoots, to my fellow colleagues who had time. It also meant I didn't get to see Pika and Jaymee, TSL's two office adorable ragdolls. 
Office shenanigans aside, me being a continent away also meant cohesion activities were more logistically challenging, not barring me having to wake up at 4AM. My Secret Santa had to make sure my gift reached me before the date otherwise I'd be giftless. That's where Amazon came to her rescue, and merry a time was had.
I'd wager that plenty of other remote workers also face the same headaches, especially after Covid-19 forced many work relationships into virtual rather than personal ones. The Washington Post also came out with a report stating that while remote workers are more productive, the office is where ideas and innovation take place better.
---
Waking up to snow right outside is *chefs kiss*
---

Listening to some lo-fi while writing this article as snow is falling outside felt magical
For all the challenges, it was all worth it when I was scheduling an article only to see snow start falling outside my window. This might have just been yet another day for Canadians, but for me, it was a novel treat that got me all giddy with childlike glee.

Image credit: Josiah Neo
And on the weekends, getting to do things that I otherwise would not be able to from snowshoeing to shopping at Costco is so exhilarating. I never thought going into a wholesale supermarket where everything is dirt cheap would be exciting, but here we are. And did I mention we can drink booze past 10.30PM?
---
Travelling overseas to remotely work in spite of a pandemic
---

Image credit: Josiah Neo
The fact that my job allowed me the rare opportunity to embark on this remote working position also incentivised me to not let my colleagues down. And because I already wasn't seeing them in real life, I made the effort to chat with them as much as I could about things beyond work from getting a new vacuum cleaner to stanning Ariana Grande.
If this is something that you're also seriously considering, here are some tips to guide you along:
Plan out your working hours, even if it means you have to compromise occasionally

Make sure you have access to long-term essentials like the Internet, healthcare – insurance is so important – and housing

Sign up for a debit or credit card that has the least foreign transaction fees
I've also not forgotten that I'm doing all of this in spite of a raging pandemic. But rest assured, I've taken all necessary precautions including a weekly ART test and masking up in all indoor places. Tourists are also able to get vaccinated here for free, so I'd be getting a booster shot before my two doses are considered "expired" when I eventually return to Singapore.
Going on a "work-cation" gave my mental health a reset and reboot for the better. After all, my comfort zone in Singapore was no longer comfortable, and stepping out of that into a new environment has done wonders for me getting out of my rut.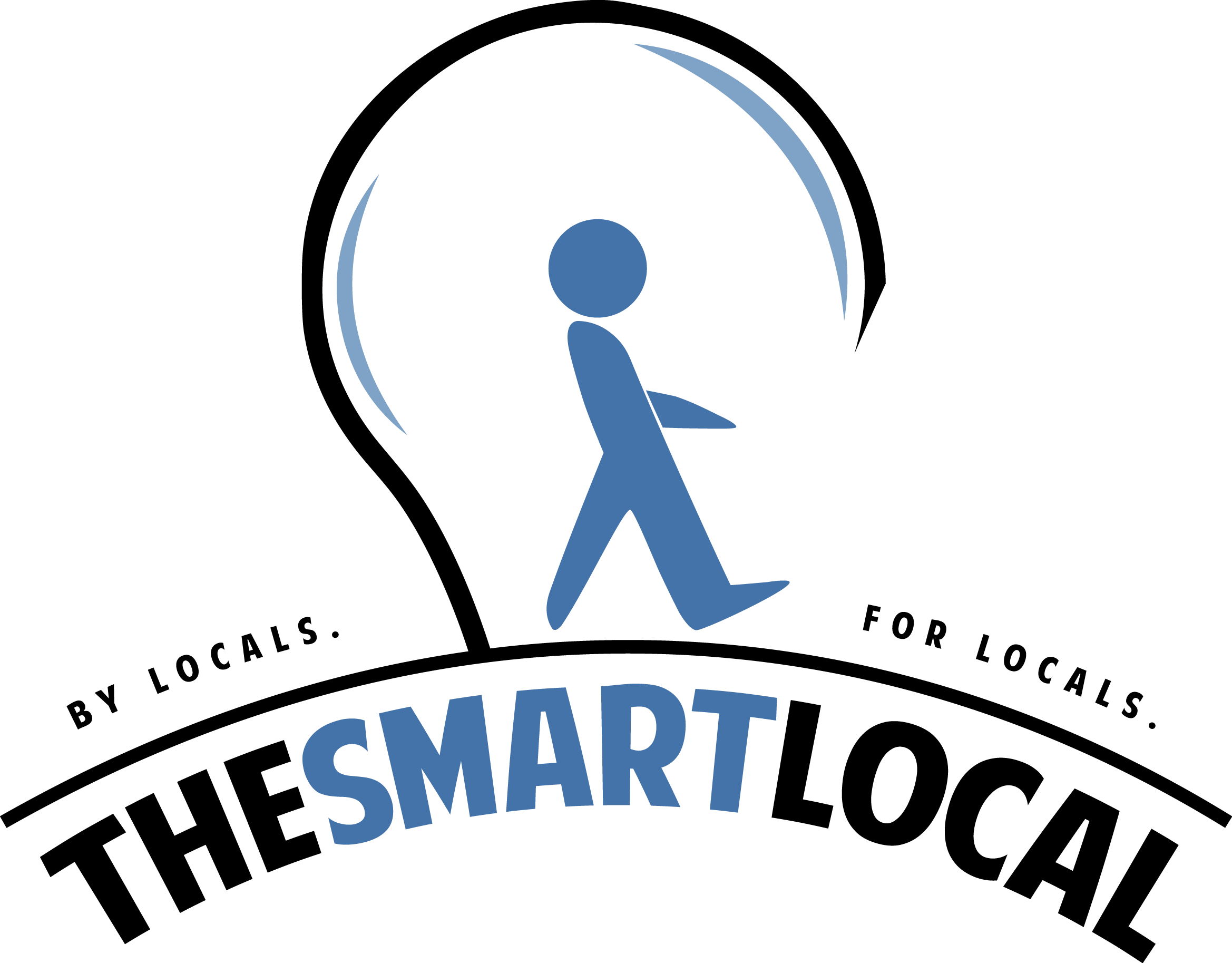 Drop us your email so you won't miss the latest news.