Amazon Fresh Singapore
---
It's no secret that Singaporeans love shopping online. The Covid-19 pandemic also made e-commerce the new normal, with more people adding their groceries and essentials to their shopping cart. But how exactly does online grocery shopping work? We went behind the scenes at Amazon Fresh's fulfilment centre to see the magic behind their two-hour deliveries.
---
What is Amazon Fresh?
---
Amazon has been making moves in Singapore over the past couple of years. They first started in our little red dot as Amazon Prime Now back in 2017 by offering their classic two-hour delivery service to all Prime users, but this was only available as an app on your smartphone.
They rebranded themselves to Amazon Fresh in late-2020 as a dedicated category on Amazon.sg with more products and a proper desktop website. This also meant an update to their 75,000 square-foot fulfilment centre at Toh Guan, including a new chiller and freezer plus many behind-the-scenes technologies that were especially crucial during Covid-19.
---
How are your groceries packed?
---
You'd think packing at an online grocery store would be like how we arrange our bags chapalang style when we do our own grocery shopping, but the process at Amazon Fresh's fulfilment centre is a lot more organised and efficient than we thought.
When placing your order on the Amazon app, you'll only see the items in stock – so you won't get disappointed if your favourite type of milk doesn't arrive at your doorstep. Then the magic behind the scenes happens.
The pickers – busy folks that pick out your orders and pack them – all have a handheld scanner that knows where every single item is along with an optimised route around the facility to pick each item in a specific order. Think of it as a GPS guiding them around the centre and picking up passengers in a carpool.
Interestingly, it isn't just one picker fulfilling an order at a time. The scanners will plan it such that the pickers are picking and packing for multiple orders at the same time on a single route.
Each row is colour-coded in red, white, blue, and yellow amongst other colours.
The different rows of the shelves are also colour-coded so pickers can easily scan for the exact storage bin that has the right products. 
While looking at the shelves, we realised that each bin has a random assortment of products like pasta sauce together with adult milk powder. This is something Amazon calls the Random Stow Process, where similar items of the same size are grouped together to maximise storage space. While walking around, it wasn't uncommon for us to see a bottle of wine next to a set of pens. 
We didn't think it made any sense until we realised that the pickers didn't have to crowd around a specific area just to grab an item. By randomly storing products, it increases the chances of the next product the pickers need is already next to them, saving their time travelling from one end of the fulfilment centre to the other.
There is also barely any empty space on the shelves. After all, there is no need for a dedicated toothpaste shelf or a section just for chocolates, thus maximising the storage capacity. But don't take this as a suggestion to organise your storage shelves at home – it only works because their computers are tracking everything at all times!
Not everything is stored amongst these aisles, though. Fragile items like bread and eggs are placed near the end of the line so they can be picked and packed last. After all, no one wants to find a loaf of squished bread or broken eggs at the bottom of their bags. 
Once everything is packed and sealed, the bags are then transferred over to the Magic Library.
The Magic Library is a section comprised of metal shelves
The Magic Library section is one of the busier areas in the fulfilment centre and was completely unlike the organised sorting centres we've seen on viral behind-the-scenes YouTube videos. 
It looked overwhelming and hectic for our first time inside this section. But the pickers were off doing their own thing efficiently in a coordinated manner to some chill tunes blasting from a speaker – aside from the occasional announcement to keep socially distancing.
Each of the shelves is designated for a different delivery zone, and all the orders going to that area will be packed there and ready for the drivers to pick up – they usually complete five to six deliveries in one trip in a single zone. 
Fun fact: Westies and Easties have staggered delivery windows, where one half of the island will get their groceries delivered in even hours while the other half will get odd hours.
---
What about the chilled items?
---
The new chiller and freezer can fit over 550 refrigerators
Unsurprisingly, one of the most popular orders on Amazon Fresh is ice cream. From Ben & Jerry's to lactose-free and vegan options, there are plenty of choices that your neighbourhood supermarket might not offer. But this begs the question: will it melt by the time it arrives at my house?
With this question in mind, we ventured into the chiller which is kept at a cool 0-2°C. I immediately understood why all the pickers going in and out were geared up in thick jackets. This place was cold. 
Visiting the freezer, however, was out of the question since it operates at -20°C. I was severely underdressed in just a T-shirt, while the pickers heading in and out of the freezer were equipped with heavy-duty winter parkas. And as much as the equatorial heat is unbearable, freezing to death on a workday was not on the agenda.
The pickers with their warm, fluffy jackets will stop by the chiller as the last stop on the path before sending the orders out. This is part of their food safety regulations, as you wouldn't want your frozen pizza to have thawed by the time it's out the door for delivery.
Look at all the orders ready to go out
Fresh milk and Yakult also won't be packed in Amazon's iconic brown shopping bags. Instead, Amazon has designed an insulated bag with some coolant – this ensures that whatever is frozen doesn't melt on the delivery truck making its way from the fulfilment centre in Toh Guan in the west to a customer living in Pasir Ris.
---
What else can you order on Amazon Fresh?
---
Besides our favourite instant noodles and other household essentials, we found out that the Amazon Fresh store actually has a lot more interesting items on sale than expected from a grocery store.
There are plenty of electronics from wireless mice to Nintendo Switches available here. Henry Low, Country Manager of Amazon Singapore, also shared with us that the craziest item he has seen be delivered was a full-size Captain America shield that was sold during the height of the Marvel phase.
There's also nothing stopping a shopaholic from buying groceries for their entire kampung. Henry shared with us that a customer has ever ordered 22 bags worth of products, and another customer placed an order of so many liquids – some alcoholic – that totalled 250KG. Let's hope the delivery man had a trolley to help with the delivery!
---
How Amazon Fresh coped with the Covid-19 pandemic
---
During our visit to the fulfilment centre, one thing that impressed us was how seriously they took their Covid-19 measures. Everyone had to keep a two-metre distance from each other at all times, which was twice the one-metre distance recommended by our local authorities. 
This is just one of the 150 safety measures Amazon implemented over the Covid-19 period to ensure that both staff on-site and customers receiving their groceries are kept safe.
The Distance Assistant is placed in multiple areas of the fulfilment centre where people would most likely gather at
The coolest initiative was the Distance Assistant, an AI-powered monitor designed to ensure people were maintaining a safe distance from each other.
The green rings meant that you're more than two metres apart; the yellow rings indicated that you're getting closer to someone else; the red rings meant that you're too close to another human and a loud beeping would ring to remind you to stay in your safe zone.
The e-commerce giant also wasn't exempt from the panic-buying that many of us are familiar with, more so due to how many people were all afraid to step out of the house and turned to online grocery shopping for the first time instead. 
"We understood that there was a list of essential products that customers needed, so we ringfenced our capacity to be able to handle and prioritise these essential products," Henry shared. This meant that the fulfilment centre had a dedicated space for things like toilet paper, pasta, and canned food that are prioritised over other products that fall under "wants".
Coupled with an increased frequency of communicating with their vendors both local and international, it ensured that they wouldn't run into the sort of shenanigans some supermarkets faced at the height of the circuit breaker period.
Things have definitely relaxed since the lockdown last year so the dedicated spaces have lessened, though many of the safety measures are still in place today. Initiatives like no-contact delivery required a redesign of their mobile app and were put in place to keep both their customers and delivery drivers safe.
Delivery drivers also had to be trained to handle contactless deliveries and sanitise their vehicles. If you're a germaphobe or someone susceptible to the virus, you can rest easier reading this.
---
Behind the scenes at Amazon Fresh Singapore
---
Who would have expected a nondescript industrial park to be home to one of the busiest grocery stores in Singapore? Certainly not us. But this sort of hustle and bustle is typical for a behemoth like Amazon, and what might easily look like clutter and disarray to us is just another day of organised chaos in their stomping grounds.
For all its tragedy and woe, the past year was also ironically the perfect opportunity for Amazon to stake its claim in Singapore and show off its expertise in e-commerce. More people are adapting to a digital lifestyle, and moving away from physical shopping carts to online versions where you don't have to dig for a $1 coin is a natural step.
Going behind the scenes at Amazon Fresh's fulfilment centre was truly a peek beneath the hood of how well-oiled a machine it is.
By the way, here's a lobang to snag: Amazon Fresh is currently running a promotion where you'll get $15 off your first order above $60 when you use the promo code "FRESH15". Amazon Prime members can also get free two-hour delivery on their orders above $60; orders below $60 will incur a $5.99 delivery fee.
For more behind-the-scenes action:
---
Photography by John Low.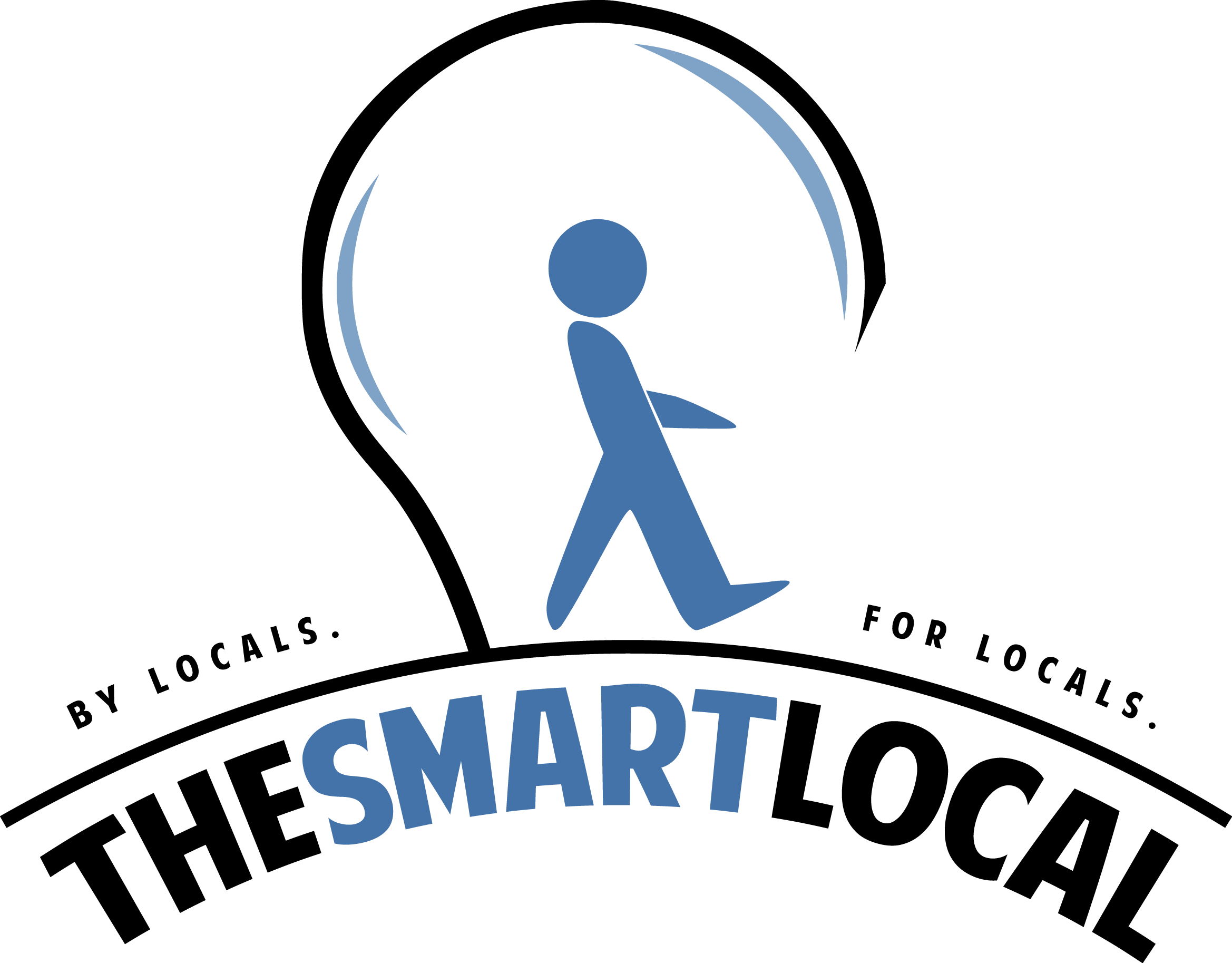 Drop us your email so you won't miss the latest news.