Changi Airport behind the scenes
Singaporeans have been hit by the travel bug for years. Symptoms include an insatiable itch to visit places far and wide, a collection of #wanderlust posts on Instagram, and a track record of airline miles that just keep coming. Yet, there's a side to travelling we hardly get to see, no matter how many times we might find ourselves at Changi Airport. 
My #1 question? Where on earth do our bags go after we've checked them in?
Thanks to the SATS crew – the people who run the show – who took us under their wing, we got to see what goes on at Changi Airport before our flights. And let me tell ya, there's no surprise as to how it's managed to bag yet another year as the #1 airport in the world.
Mystery #1: What happens to our bags after check-in?
This question is one that has plagued me for the longest time. Sure, there must be some sort of high-tech system whizzing around beyond the conveyor belt we see when checking in – but what actually goes on?
Where are you going? 
We're not wrong about the high-tech systems. After bidding us adieu at the counters, all bags have to go through the Common Check-in System, which sorts them out according to their specific flights. This is all part of a special Baggage Handling System (BHS), that also ensures stringent security checks so nothing illegal is going through.
Image adapted from: Changi Airport
A crucial part of this system is the tilt-tray sorter, which helps drop bags off into different 'race tracks'. They can then be loaded into the respective containers for departing flights by the ground staff – think of it as an expressway with exits for our bags.
And to make sure you won't find yourself at, say, Heathrow Airport while your bags (and weeks-worth of clothes) enjoy a trip to Bali, the BHS makes sure to carefully scan each baggage tag before loading them onto the correct race tracks of each flight.
What if I've got a flight transfer?
A special smart device called the Hand Held Terminal is used to scan bag tags before loading.
Image credit: SATS Ltd.
The biggest nightmare of anyone having a layover would be either missing their flight or getting on and realising their bags didn't make it along with them. But thanks to Changi Airport's Inter-Terminal Transfer System, you can rest easy.
Here, all transiting bags from all terminals are brought to a special underground system where over 2,000 trays transport them to their new transfer location for the next flight.
This place goes deeper than our underground MRT stations.
Image adapted from: Changi Airport
So, what happens when we land?
Some of us might have heard about the 12-minute rule, where the first bag has to make it from the plane to the conveyor belt in just 12 minutes.
Well, that's not exactly true – at least not today. As part of Changi Airport Group's new set of standards for a better arrival experience, the first bag should reach the baggage carousel within 15 minutes. This takes the increase in air traffic and passenger volume into consideration too.
Mystery #2: How is a plane prepared before boarding?
I'll admit; before our little field trip, I had quite the tunnel vision about how the entire boarding process worked. But while we're busy getting our tickets checked and bags scanned, there's a lot more that goes on.
For starters, we managed to bust a common myth a lot of us thought was true: It's not the cabin crew who does the cleaning of blankets and pillows from the prior flight. While they do make sure the aircraft is ready for a comfy ride ahead, a ground staff crew assists in clearing the mess we sometimes see after a long journey.
While that's taking place, a series of checks are conducted by auxiliary police officers so passengers can safely board the plane. This includes making sure there's nothing suspicious in the overhead compartments during routine checks.
Everyone with access to the flight while going about their duties is also subjected to thorough screenings – this includes auxiliary officers and the cabin crew, who have their identities checked before boarding too.
Mystery #3: How are in-flight meals made?
So your bags are checked in, you've boarded the plane, and made yourself all nice and comfy. You've even got your movie playlist set for the journey ahead. And then it hits you – the comforting smell of food. Your tummy starts to grumble, and the sound of the meal cart gets closer.
"Ma'am, would you like chicken or fish?" 
Now, sitting in a dangling box in the air might not be my idea of fun, but mealtime does a whole lot to calm my nerves. Plus, it's always a treat seeing what's on the menu – especially when there's a special cuisine on the menu like Japanese or Indian.
Where is the food cooked?
Located in SATS Inflight Catering Centre 1 is the Hot Kitchen, and that's where the magic happens. There are 11 kitchens in total, producing cuisines and dishes from all over the world, including Thai, Oriental, Dim Sum and Pastry.
Note: We visited one of the two centres in Singapore. SATS Inflight Catering Centre 2 is located at Changi North Crescent.
Over 300 catering production staff work here!
On top of these kitchens, there're special rooms reserved for specific purposes too, like the Prawn Peeling Room where high-care products like prawns, lobsters, and scallops are handled.
Fun fact: The Hot Kitchen is a highly sanitised location, so we had to go through an air shower in order to get in. We even dressed for the part:
Everyone was fully covered so nothing funky like dust or stray hair ended up in the food.
Preparation of in-flight meals usually takes place 24 hours before a flight departs, and they are assembled 12 hours in advance. Once all that cooking and dishing is done, meals are then blast-chilled and cold-soaked before being loaded into meal carts to be uplifted onto the planes, after which trained cabin crew can prepare them for in-flight service.
Ready for assembly.
All meals are dished by hand.
Preparing food on such a large scale is no easy task, and a walk through the kitchen showed me that precision was key. Like a seamless production line, everyone had clear tasks to do, making the food preparation process seem like a breeze.
Our favourite station was definitely the rotary omelette machine – this can churn out up to 8,000 omelettes a day with just 3 kitchen staff per shift.
There's a Satay Grill station too!
Image credit: SATS Ltd. 
Once everything is prepped at the Hot Kitchen, the meals are then transported to the Outbound Bay. Here's where the final checks are done before loading the carts into hi-lifts for transportation to the airside.
From the Outbound Bay…
…to the airplane.
Who decides on the dishes?
We're familiar with specialised menu items depending on the flight's destination. So a trip to Japan might have you munching on teriyaki chicken, while a Korean flight serves up dishes like bibimbap.
The people behind these dishes are SATS' in-house culinary consultants and its team of more than 52 chefs who specialise in various cuisines, led by Director of Kitchens Rick Stephen. Every airline has specific customer needs and different flight routes, and the team develops dishes for customers based on these variables. 
Get a taste of the aviation industry with SATS
With next-level tech and amenities like Jewel Changi, it's no surprise why Changi Airport is one of our favourite places to visit in Singapore – whether we're travelling or not. Heck, I'll say it right now: we've got the best airport in the world – and have the credentials to prove it.
But beyond its glitzy terminals lies a dedicated team of people who keep things going – and we can thank the folks at SATS for that.
Aside from in-flight catering services which most of us might know SATS for, they're also a leading provider in Gateway Services. This involves a tonne of things, like:
Airfreight handling
Passenger services
Ramp handling
Baggage handling
Aviation security services
Aircraft interior and exterior cleaning
Cruise centre management for Marina Bay Cruise Centre Singapore
Sgt Christina and Insp Hanafi, Auxiliary Police Officers 
Their services extend beyond the country too. SATS has made its mark in more than 60 locations and 13 countries across the Asia Pacific – meaning employees are able to gain nifty experience both locally and abroad.
And if the idea of being stuck behind a desk typing away from 9-5 gets your goat, you're in luck – they offer a dynamic work environment where you'll be learning something new every day. After all, just a day in the life at Changi Airport had us observing a ton of things already!
The company launched the SATS Academy to groom the next generation of talents and meet the growing demand for skilled labour in the aviation industry.
And that's Chu Long, the Manager of SATS Catering Operations, who brought us around SATS' in-flight kitchens.
So the next time you head to the airport and hop on a plane, you can rest easy knowing you're in good hands. And hey, you might find yourself behind the scenes too.
About Influential Brands
As a consumer insight-driven awards programme, Influential Brands provides consumers, businesses, and stakeholders a platform to recognise brands for excelling in their respective fields. They've conducted studies – purely driven by consumers – and selected Top Brands based on consumers' perceptions and preferences.
To understand consumers' purchasing habits and experiences in this dynamic world, Influential Brands is committed to identifying consumers' preferences, behavioural patterns, and values. For more information, follow Influential Brands on Facebook for more updates.
---
This post was brought to you by Influential Brands 2018, where we highlight the most influential brands in Singapore. SATS has been awarded the 2018 Top Employer Brand in the category of Aviation and Food Services.
Photography by: Huy Pham
Cover image adapted from: SATS Ltd.
Originally published on 20th June 2019. Last updated on 20th March 2023.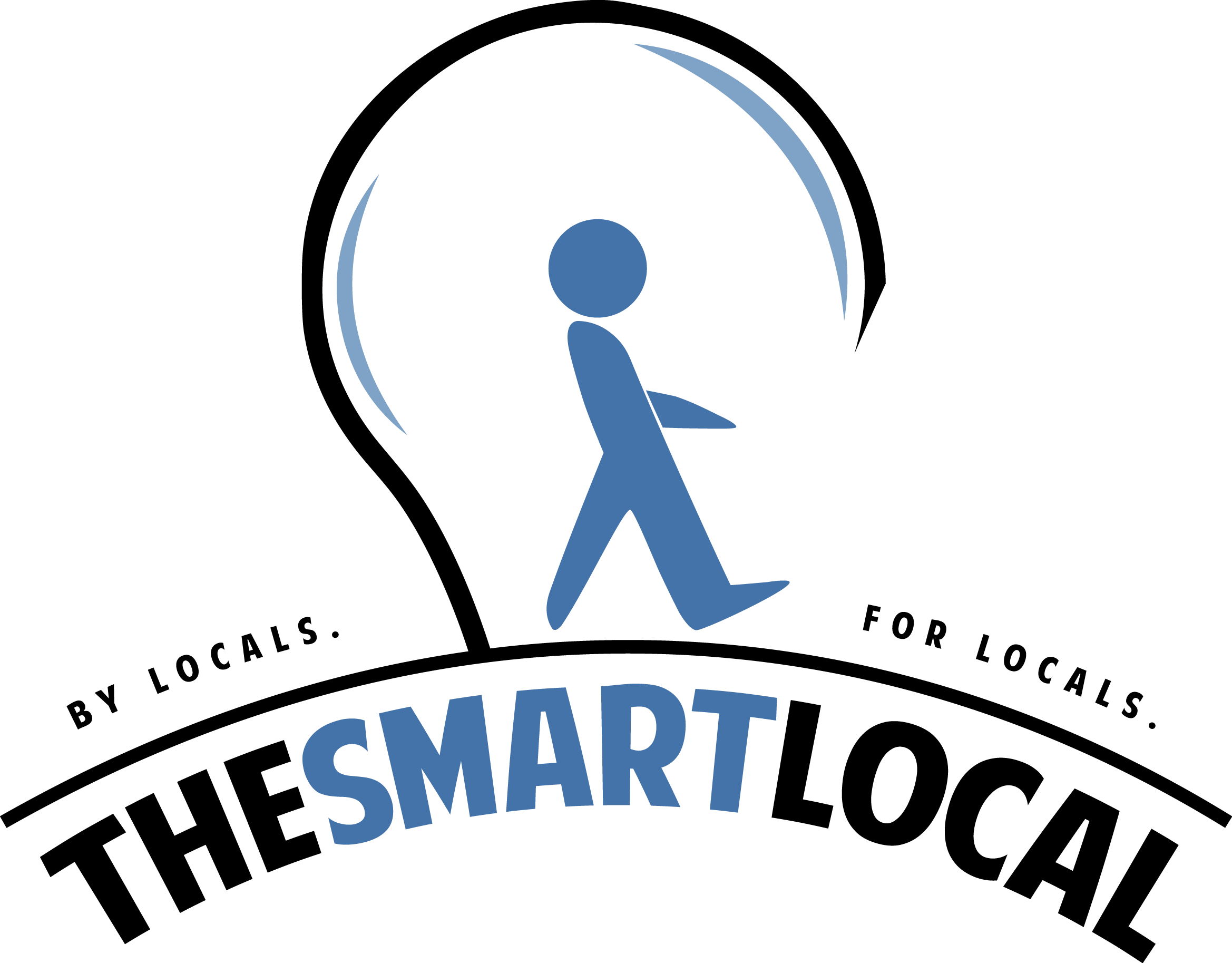 Drop us your email so you won't miss the latest news.