Changi Airport & Jewel Changi kid-friendly things to do
---
Singaporeans find themselves at Changi Airport more often than not, and it's not always to catch flights. No, locals head over in the troves simply to hang out there, and for the sparkly attraction that is Jewel Changi Airport and its numerous dining, shopping, and entertainment options. 
But that's not all – between seasonal pop-ups, a nearby cycling trail with dinosaurs, and Instagrammable corners, the airport ticks all the boxes for wholesome family-friendly outings. Here are all the kid-friendly things to do during your next novel visit to the airport:
---
– Changi Airport –
---
1. Rent a bike & cycle along the Changi Jurassic Mile from T2
---

Image credit: Changi Airport Group
If there's a blast-from-the-past trend that's back with a big bang, it's got to be dinosaurs. While these ancient creatures are the centre of every other pop-up event, one that's here to stay are the friendly Barneys of the Changi Jurassic Mile. 

The park connector is open 24/7, and the displays are lit up after dark for an entirely different experience.
Image credit: Changi Airport Group
Kiddos and dino-fans will have a field day strolling along the 1km stretch and spotting over 20 life-size dinos. A towering brontosaurus? Check. Cheeky velociraptors frolicking in the grass? Check. A ferocious T-Rex ripping out a fence? Check. 

Hub & Spoke cafe.
Image credit: Changi Airport Group
The most straightforward way to get there is from Hub & Spoke cafe at Terminal 2. You can fuel up on brunch grub here, and even use the shower facilities (~$2) here if you need to wash up. 

Image credit: Changi Airport Group
Either walk towards the Changi Jurassic Mile following the signages or rent a bike (from $8/hour) from the GoCycling outlet at the cafe. They have a range of family-friendly options, from child-size bikes to adult bikes with child seats. 
Pro tip: If your kid can tahan it, you can even cycle 9.7km to the GoCycling G1 outlet at East Coast Park and return your bikes there.
Fun for kids: 4/5
Fun for adults: 4/5
GoCycling @ Changi Airport Terminal 2
Address: 60 Airport Boulevard, #01-T2S-01, Changi Aiport Terminal 2, 819643, Singapore
GoCycling opening hours: Mon-Fri 10am-8pm | Sat-Sun & PH 9am-9pm
Contact: 92383450
Hub & Spoke Cafe
Address: 60 Airport Boulevard #01-T2S-02, Singapore Changi Airport, 819643
Opening hours: 7.30am-10pm, Daily
---
2. Watch movies & run around a free playground at T3
---
Unless you've spent some time hanging around the airport, you might not have realised there are a number of free family-friendly things to do at Basement 2 of Terminal 3. The best part is, you don't even need to have a boarding pass to enjoy them.

Image credit: Jessica Fang
For one, children can unleash their energy at the public indoor play zone located beside the Sift & Pick store. It's got toddler-friendly mounds that kids can run over, plus a tunnel where they can play a little hide and seek.
Once the kiddos start to run out of steam, round up the fam to wind down at ST3PS, the public cinema tucked beside the escalators. Grab some snacks from the nearby FairPrice, plonk yourself on a step, and catch a free movie screening here. Titles are all wholesome ones too, including Zootopia and Kung Fu Panda, to name a few. 
P.S. There's also a free play area at Terminal 1 next to the Viewing Mall, however, it's closed till further notice. 
Fun for kids: 4/5
Fun for adults: 3/5
Sanrio Playground opening hours: 12pm-10.30pm, Daily
ST3PS Opening hours: 10am-10pm, Daily 
---
3. Zoom down a tube slide & dive into ball pits at T3
---
If the kiddos are craving a little more excitement than the free activities offered, there are more than enough options to keep them occupied. 

Image adapted from: @play.sg, @play.sg
Also located at Basement 2 of Terminal 3 is PLAY! By Kinderplay, an indoor playground where entry is from as low as $12/child. They've got everything to appease kiddos who need a good bouncing around – a ball pit, jungle gyms, slides, and even a bouncy castle. 
For adventurous ones, head up to Level 1 to conquer The Slide @ T3. The iconic 4-storey-high slide lets both kids and adults zoom down to Basement 3. 

There are 2 slides – including a shorter 1-storey kid-friendly one from Basement 2. 
No fee is needed here – all you have to do is sign up for a free Changi Rewards membership. You'll be able to redeem 1 ride per every $10 spent at the airport – just head to the Customer Service Counter at Basement 2 to claim it.
P.S. Exploring Basement 2 may be well worth your time – there's even an arcade and retail shops here.

Arcade at Basement 2.
Fun for kids: 5/5
Fun for adults: 3/5
PLAY! by Kinderplay
Opening hours: Fri-Sat 11am-10pm | Mon-Tue & Thu 11am-9pm | Wed 1pm-9pm
Contact: 9115 7638
The Slide @ T3
Opening hours: 12pm-10.30pm, Daily
---
4. Climb a child-friendly rock wall
---

Image credit: Climb at T3
Who says climbing needs to be left to the pros? Children can scale walls too, at Climb at T3, Terminal 3's latest kid-friendly addition that's run by The Rock School. Not only do they have an 8m-high rock climbing wall, but they also have a 12m-long boulder wall – all suitable for anyone aged 4 and above. 

Teens and parents can take to the high wall.
Image credit: Changi Airport
Equipment such as harnesses and climbing shoes are provided in your session, so all you have to do is bring along a pair of socks. Now's the best time to give it a try, because their climbing packages start from $17/person per session till 1st June 2023.
Fun for kids: 4/5
Fun for adults: 4/5
Climb at T3
Opening hours: Sat-Sun 10am-9.30pm | Mon-Fri 12pm-9.30pm
Contact: 8923 3831 
---
5. Snap pics at seasonal pop-ups at T3 
---

No surprises if you stumble upon fun giant displays in front of the departure hall.
When you're at Terminal 3, you don't have to look far for kid-friendly things to do. The airport frequently hosts pop-ups throughout the year – all of which are family-themed ones. Recent ones include the Chupa Chups pop-up in May and a dinosaur carnival glow-up during the 2021 Christmas season. 
Fun for kids: 4/5
Fun for adults: 2/5
---
– Jewel Changi –
---
6. Push the kiddos around on "car" strollers
---
Every parent knows that going out with kids is a feat in itself – whether it's keeping them from groaning, "are we done yettttt?" or lugging around a staycay's worth of diapers and formula. Needless to say, some form of on-the-go fun can save the day when you're clocking in quality time as a fam. 
As you take your time to makan or browse the many stores of Jewel, keep your kiddo entertained in a Kruzzer – a "stroller" in the form of a buggy. These bad boys can be rented from Baggage Storage at Level 1. You can rent these for just $5/hour or $8/2 hours so your mini-you doesn't need to tire their legs out.

Kiddos can "drive" around the mall in their Kruzzers.
They've also got wagons and tandem strollers (from ~$10/hour) that you can use to haul up to 2 kids around. Take note: there's a $50 refundable cash deposit required to rent the Kruzzers, wagons, and strollers.
Fun fact: Strollers can also be borrowed for free near the information desk between Terminal 1 and Jewel Changi Airport at Level 1. 
Fun for kids: 4/5
Fun for adults: 2/5
Baggage Storage
Location: #01-302
Kruzer rental hours: 10am-10pm, Daily
Contact: 6214 0628
---
7. Let the kids run around a misty lawn at Canopy Park
---
It's no secret that a good number of attractions at Jewel Changi are paid ones. But don't let that deter you from forking out on some that'll truly make your kid's day. After all, spending just $4.50/person for the most basic Canopy Park ticket can keep the young ones entertained for a good hour or more. 
Let me elaborate: Not only are there gorgeous manicured flowerbeds to admire but there are also whimsical animal sculptures to spot in between the green displays. Then there's the Foggy Bowls – basically a grassy lawn with dips and mounds, plus lots of mist – basically a haven for kids to give you the perfect visual of what "frolicking" really means. 

Head over on a weekend and you'll see kids running through and rolling all over the Foggy Bowls.
Image credit: @tcvstepbystep
It doesn't even end there. Older kids can whizz down the psychedellic Discovery Slides that's included in the Canopy Park admission. Extra cool points are awarded here since it looks more like an art sculpture than a slide. 
Other family-friendly attractions such as the Sky Nets and Mirror Maze are accessible from the Canopy Park, with bundles available from as low as $7.20/person. If you need help deciding what to splurge on, check out the various attractions at Jewel Changi Airport.

The small playground near Tim Ho Wan. It's temporarily closed for now.
P.S. There's a free hidden play area at Level 2 near Tim Ho Wan that's suitable for toddlers. I've personally seen it open before, however, during our last visit the area was cordoned off.
Fun for kids: 5/5
Fun for adults: 5/5
Canopy Park
Location: Level 5
Opening hours: Mon-Thu 10am-10pm | Fri-Sun, PH eve & PH 10am-11pm 
Get tickets to Jewel Changi Airport attractions. 
---
8. Get old-school wooden toys at The Better Toy Store
---
As we get older and raise kids of our own, many of us are guilty of longing for the good 'ol days when we were young and free in spirit. Needless to say, when we see a blast from the past, our ever-blossoming wrinkles seem to fade away, at least in our hearts. 

A life-size plushie for the nursery? Yes, please.
That's exactly the feeling you'll get when you step into The Better Toy Store. Not only does a life-size bear greet you, but you'll need a moment to take in the multitude of toys, activities, and decor that fill the shelves, walls, and even the ceiling of the store. 
You'll be able to find everything from the animal figurines you might've played with as a child, to rows upon rows of books, puzzles, and games. It'll be hard to pick a toy for your kiddo because they've got a wide array of plushies, wooden toys, and even those nostalgic tin ones that our own parents might've grown up with. 
While you're at it, check out some other notable stores on Level 4 your kid will love, such as Pokémon Centre for all things Pokémon, and Times Junior to fill up your kid's bookshelves. There's also a ZooMov booth here, so the young'uns can ride some dinos and animals around the area.
Fun for kids: 5/5
Fun for adults: 2/5
Fun for kidults: 6/5
The Better Toy Store
Location: #04-226
Opening hours: 10.15am-9.15am, Daily
Contact: 6924 3264
---
9. Tuck into a hotpot meal while the kids play at Beauty in the Pot
---
Let's just put it out there that hotpot meals are slow meals. Nobody likes to rush through the novelty of simmering your food in yummy collagen broth, with hotpot being the setting for a fun communal meal. Unfortunately, kids may not always resonate with that. 

There's even a privacy door so kids needn't hold back on the noise levels.
That's why having a playground just at arm's reach is a godsend. Cue Beauty in the Pot and its indoor playground. It's got everything to keep the kiddos busy while you order that second serving of meat and veggies, including a slide and a padded jungle gym.
Fun fact: All Beauty in the Pot outlets in Singapore have playgrounds. And now that safe distancing restrictions have eased, most of them are open for restaurant patrons to use.
Fun for kids: 4/5
Fun for adults: 4/5 
Beauty in the Pot
Location: #B2-224
Opening hours: 11.30am-3am, Daily
Contact: 6242 5131
---
Bonus: Tend to your baby's needs at fully-equipped nursing rooms
---
When planning a day out, it's an unspoken rule for parents to shortlist places with baby-friendly facilities, especially if you're hauling around a young'un who's reliant on the boob or the bottle. That said, extra props if the baby-friendly facilities are clean and comfy.

Hot water is available for your baby's formula.
Well, the family rooms at Jewel Changi Airport certainly won't disappoint. Not only do they come with padded changing tables and hot and cold water dispensers, but they also have private nursing rooms included. These even come with plug points in case your phone needs refueling too. 
It helps too, that the chic family rooms here can rival a hotel lounge with their warm and dark woody tones and sleek furnishings. Sudden poop-splotions and hangry screaming infants ain't got nothing on these quiet oases for parents.
---
Kid-friendly things to do at Changi Airport & Jewel Changi
---
The whole of Singapore knows that Changi Airport isn't your regular airport. With Jewel Changi Airport thrown into the mix, the airport clearly isn't just a place for jetting off to another country. 
Needless to say, with a ton of kid-friendly facilities, activities, stores, and grub, these fun things to do with children at Changi Airport will hold you over for a weekend activity, or simply if you've got hours to kill till your next flight.

Check out more things to do with kids: 
---
Photography by Alvin Wong.
Article originally published on 28th June 2022. Last updated on 6th April 2023.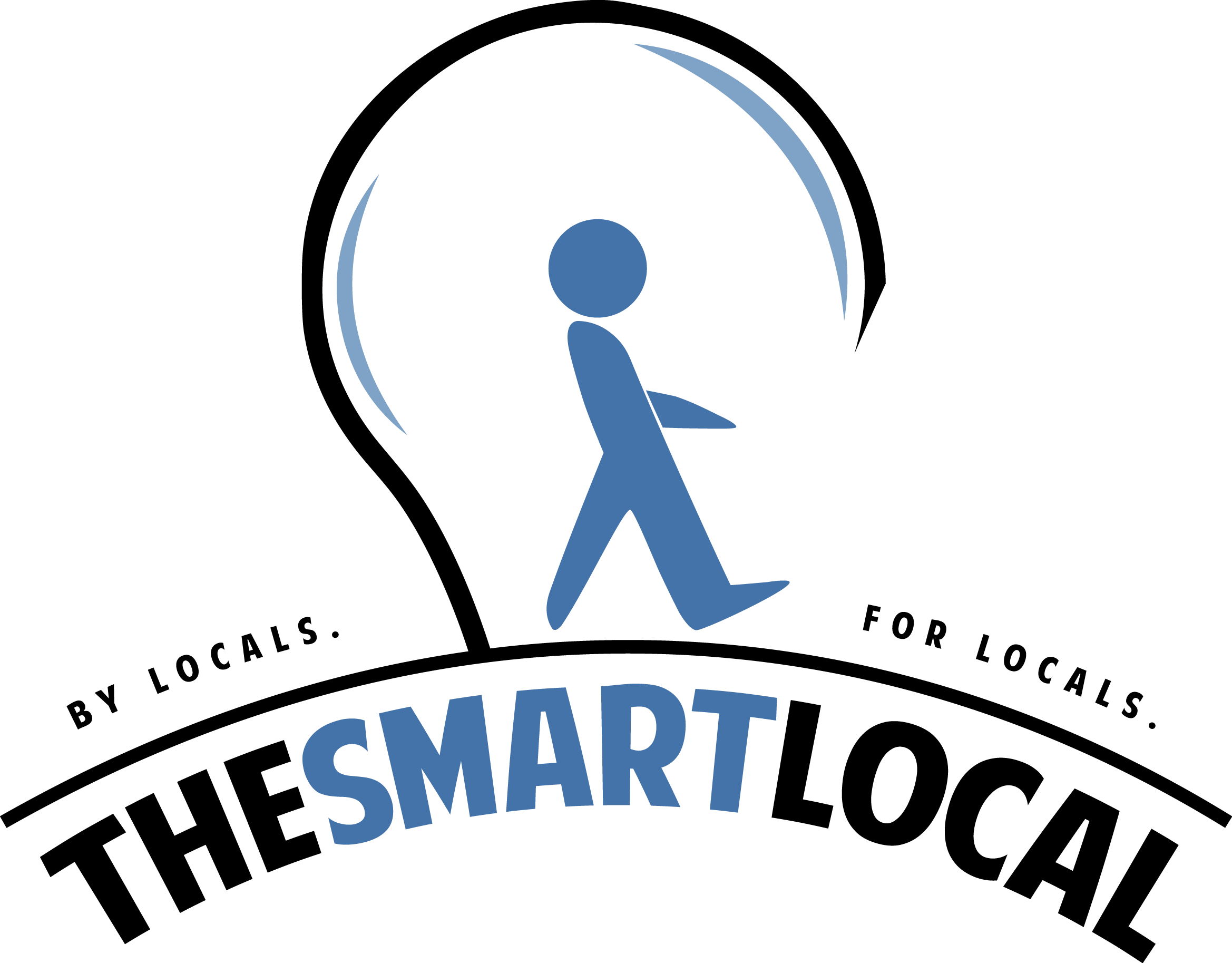 Drop us your email so you won't miss the latest news.