Things to do at Changi Airport Terminal 2
---
With the holidays just around the corner, you'll probably find yourself headed for Changi Airport soon enough. Even if you're not planning to jet off for a quick offshore retreat, the airport's pretty happening these days. I mean, even Prince William dropped by Jewel for a tour on his recent visit to Singapore.
Keeping up with new trends and annual traditions, the airport has got plenty to offer this festive season including the Changi Festive Village 2023 and Nintendo pop-up at Jewel. And you must have already heard that Terminal 2 (T2) is finally fully reopened after 3.5 years of renovation work.
Whether you're waiting for your flight in the transit area, or are visiting without a boarding pass, here's a quick glance at things to do at the refurbished Changi Airport T2.

---
– Public area –
---
1. Snap a pic at a 4-storey tall digital waterfall
---
Image credit: Changi Airport Group
Changi Airport sure has a thing for massive waterfall installations. 90s kids may recall one of the iconic Changi Airport spots to be the water fountain found at the old T1 transit lounge.
For all we know, T5 has already begun construction of yet another that's going to one-up the Rain Vortex in Jewel. As we wait with bated breath, you can marvel at The Wonderfall which sits right at the doors of T2's departure hall.
Stay for a bit, and you might just catch a special animation that plays every 30 minutes.
It's a gigantic 14m tall digital waterfall that interchanges between night and day scenes accordingly. Watch in awe as the "water" cascades over protruding rocks; there's even an accompanying classical track which plays alongside the crashing torrent for maximum zen vibes.
---
2. Reflect your portraits on the iconic flight info boards
---
Although most of the airport's most iconic spots have been lost to time, you can still spot one at T2's Flap Pix photo spot. This innovative installation has repurposed one of the nostalgia-inducing flight information flip boards into an artsy photo opp.
Image adapted from: Changi Airport Group, Jessica Fang
You get to hear the good ol' clacking of the Solari boards once again, as it forms neat preset designs like a pair of wings, and even a landscape of the airport itself. Grab a friend or 2, strike a pose at the demarcated photo-taking spot, and you'll be able to reflect stylised portraits of the squad onto the boards. 
---
3. Pose with statues of movie characters like Groot & Harry Potter
---
We all know someone who's obsessed with collecting Pop Mart figures. Well, you can drag them to the Funko Pop pop-up store located on Level 3 of T2 to show them the OG collectibles.
There'll even be props like wands and robes to spruce up your pictures.
Image adapted from: @changiairport via Instagram
There are a couple of enlarged versions of familiar figures strewn about the place to snap pics with. Some that caught our eye include the beady-eyed baby Groot, Batman, and the boy who lived AKA Harry Potter.

Image credit: Changi Airport Group
For hobbyists looking to add to their collection, the Merlion and Singapore Girl Funko Pop are available for purchase here, along with Disney-endorsed merch like bags and wallets. Additionally, the kids can have a go at colouring their beloved characters at the Kids' Activity Area. 
---
4. Indulge in 24/7 dim sum & sip on famous Indonesian coffee
---
Image credit: Swee Choon
We all know that heading to the airport for a meal is a thing in Singapore, even if no one is flying off. Well, there are quite a number of restaurants at T2 which open 24/7 such as Swee Choon. It's heaven on earth for dim sum lovers; they'll be able to dig into piping hot baos, siew mais, and egg tarts whenever they fancy.
Image credit: Changi Airport via Facebook
Indonesia's beloved Kenangan Coffee has also found its way into Changi Airport, delighting coffee aficionados with addictive cups of their specialty Kenangan Blend, as well as their unique Avocado coffee. 
Image credit: Changi Airport via Facebook
Who else shedded a tear when McDonald's T2 branch announced its closure back in 2020? Once a popular haunt for gruelling study sessions, it has reopened – since June this year in fact. Now, you'll be able to relive those late nights munching on your 10-piece McNugget meals, hopefully without the stress of looming exams.
---
– Transit area –
---
The transit areas are only accessible after one has crossed immigration. So travellers, keep a lookout for these spots the next time your flight is departing from T2.
---
5. Explore an immersive garden with an indoor "sky"
---

The elevated transparent platform which sits above the pond here gives the illusion of walking on water.
Image credit: MustShareNews
The swanky new Dreamscape is an indoor garden which intersperses nature with technology; just look overhead and you'll get what I mean.
If you're lucky, you'll get to see the skylight turn into an underwater portal where fishes, otters, and a sampan boat will float idly by.
Apart from the towering rock formations that are fitted with over 20,000 real plants, the garden is complete with its own digital sky. It's actually a lengthy screen that is integrated with the airport's weather system, and it even mimics real-world conditions. 
Gaze in awe as the screen switches from day to night, and from clear skies to the occasional thunderstorm.
---
6. Enjoy drinks made by robots
---
You can also order your drinks in advance through the Ella app to beat the queue.
Image credit: Ella via Facebook
Speaking about the wonders of technology, there are 2 robot-manned booths to get your alcohol and caffeine fix when you're feeling a bit parched. For a jolt of energy, pay Ella The Robot Barista a visit. With cups of Americanos and Lattes priced from $4, she'll dish out drinks with unmatched consistency. She is a robot, after all.
Image credit: Changi Airport via Facebook
Those feeling a bit more fancy can indulge in a couple of swigs of liquor prepared by the robot bartender, Toni. To enjoy a cocktail on the house, simply download the Lotte app, create an account, and scan the QR code beside Toni, then watch him work his magic.
---
7. Go whiskey tasting & shop for more at Lotte Duty Free
---
Image credit: Changi Airport via Facebook
With a drink in hand, you can have a seat at the Li Bai lounge – named after a Chinese poet – located on the 3rd floor of the new Lotte Duty Free Wines & Spirits. Be mesmerised by the cool screen installations that reflect the theme of the poet's literary works as you sink into the contemplative backdrop.
Image credit: Changi Airport via Facebook
If your thirst is still not quenched, you can get a free pour of liquor here too. Just post a photo of yourself chilling at the venue on Instagram to pick from 18 different whiskeys. You can also shop for duty-free bottles to bring home for the holidays as they've got an extensive selection of wines, cognac, and other spirits to choose from.
---
8. Let the kids run wild at a bear-themed playground
---

Image credit: Changi Airport Group
The little ones can also sneak in a play session at the 2 Bears Hideout. The indoor playground features a mama bear-themed slide, cutesy spring riders, and other climbable elements for children to explore. Perfect for the little ones to blow off some steam, so they don't become too rowdy when it's time to board the planes.
---
9. Watch planes take off as you dine
---

Image credit: Changi Airport Group
As the kids expend their seemingly boundless energy, you can keep an eye on them from the neighbouring Gourmet Garden. In case you're feeling peckish, there are a couple of food options right here. Order pizzas topped with flavours like Hawaiian and K-chicken at GOPIZZA, or opt for a cuppa joe and a box of delightful donuts from Dunkin Donuts. 
The Gourmet Garden is strategically positioned so that you'll be able to watch planes land and take off on the tarmac, making for an oddly therapeutic dining experience.
---
10. Stroll amongst sunflowers & huge glass bouquets
---
You don't have to look hard for T2's underlying fondness for bringing its visitors close to nature. In addition to Dreamscape, it has 2 more flora-filled exhibits for you to escape from the bustling transit hall. 
Image adapted from: @devinataliee via Instagram, Changi Airport Group
For a breath of fresh air, head outside to the rooftop Sunflower Garden. It's a delightful plot of sunflowers that are grown in the airport's very own nursery. You can also peer over the garden to get an unobstructed, aerial view of the busy runways below.
The other is the Enchanted Garden, another whimsical indoor garden that lights up wonderfully with LED lights. The centrepiece here is 4 huge glass bouquets, each decorated with stained glass. Within them sit colourful, freshly-cut flowers and ferns for your viewing pleasure.
---
11. Kick back & relax in the TV lounge
---

Image credit: Changi Airport Group
Sports fanatics need not worry about missing screenings of live games because of travel commitments. They can catch up on the latest sporting action at the transit hall's TV lounge. The lounge is equipped with a 245in TV, as well as charging stations for those who prefer to binge their favourite shows on their handheld devices.
---
---
Image credit: Changi Airport Group
Travelling overseas can make some homesick, especially when you're away for extended periods of time. For a taste of home, try any one of Old Seng Choong's tasty confections. They pride themselves on their cookies that are infused with familiar flavours such as laksa, satay, goreng pisang, and even cereal prawns.
They also specialise in local bakes like pandan chiffon cakes, as well as traditional Singaporean snacks like kueh lapis. Their offerings also make for great presents, as some of their cookies come in ornate gift sets befitting of sitting below a Christmas tree.
---
Other facilities at Changi Airport to make use of
---
When it comes to airports, having a slew of amenities at your disposal will improve your travelling experience tenfold. Lucky for us, T2 has not skimped on their hospitality; we get our reputation as the world's best airport for a good reason.
Image credit: Changi Airport Group
Here are some of the handy facilities you can make use of when you're here: 
Free-to-use rest areas: For when you need to catch some Zs before or after flights.
Locations: 
Snooze Lounge, Level 2, Departure Transit Hall, near Cocoa Trees

Snooze Lounge, Level 3, Departure Transit Hall, near Sunflower Garden
Clinics and pharmacies: For when you're feeling under the weather, but don't want to put your travel plans on hold.
Locations: 
Level 2, Departure Transit Hall, near F gates

Level 2, Departure Transit Hall, near Enchanted Garden
Complimentary Wi-Fi: To update IG followers on your whereabouts by posting on your stories. 
How to access: Connect to #WiFi@Changi network, launch your Internet browser, and click on the Wi-Fi logo to enjoy up to 3 hours of free Wi-Fi.
Charging points: For when your phones and laptops run out of juice.
Locations in public areas: 
Level 2, Departure Hall, near the seating areas

Level 1, Arrival Hall, near the seating areas
Location in transit area: 
Departure Transit Hall, within gate hold rooms and beside seats
Baggage storage: To explore the rest of Changi Airport and Jewel Changi, untethered from your luggage.
Locations in public areas: 
Level 1, Arrival Hall North, next to Arrival North Taxi Queue
Location in Transit area: 
Level 2, Departure Transit Hall North, beside Raffles Medical
Price: From $5/24 hours
---
Visit the revamped Changi Airport Terminal 2
---
Image credit: MustShareNews
Being in operation since 1990, Changi Airport's T2 is one of the first terminals to serve Singapore and its people. It's nice to see that it hasn't been forgotten and cast aside; the recent completion of the renovation works has truly given it a much-needed second wind. 
If the upgraded T2's any indication of what the upcoming T5 will look like, boy are we in for a treat. Until then, be sure to check these new openings out before you go on your merry way for the holidays. 
For more things to do at Changi Airport:
---
Cover image adapted from: Changi Airport Group, MustShareNews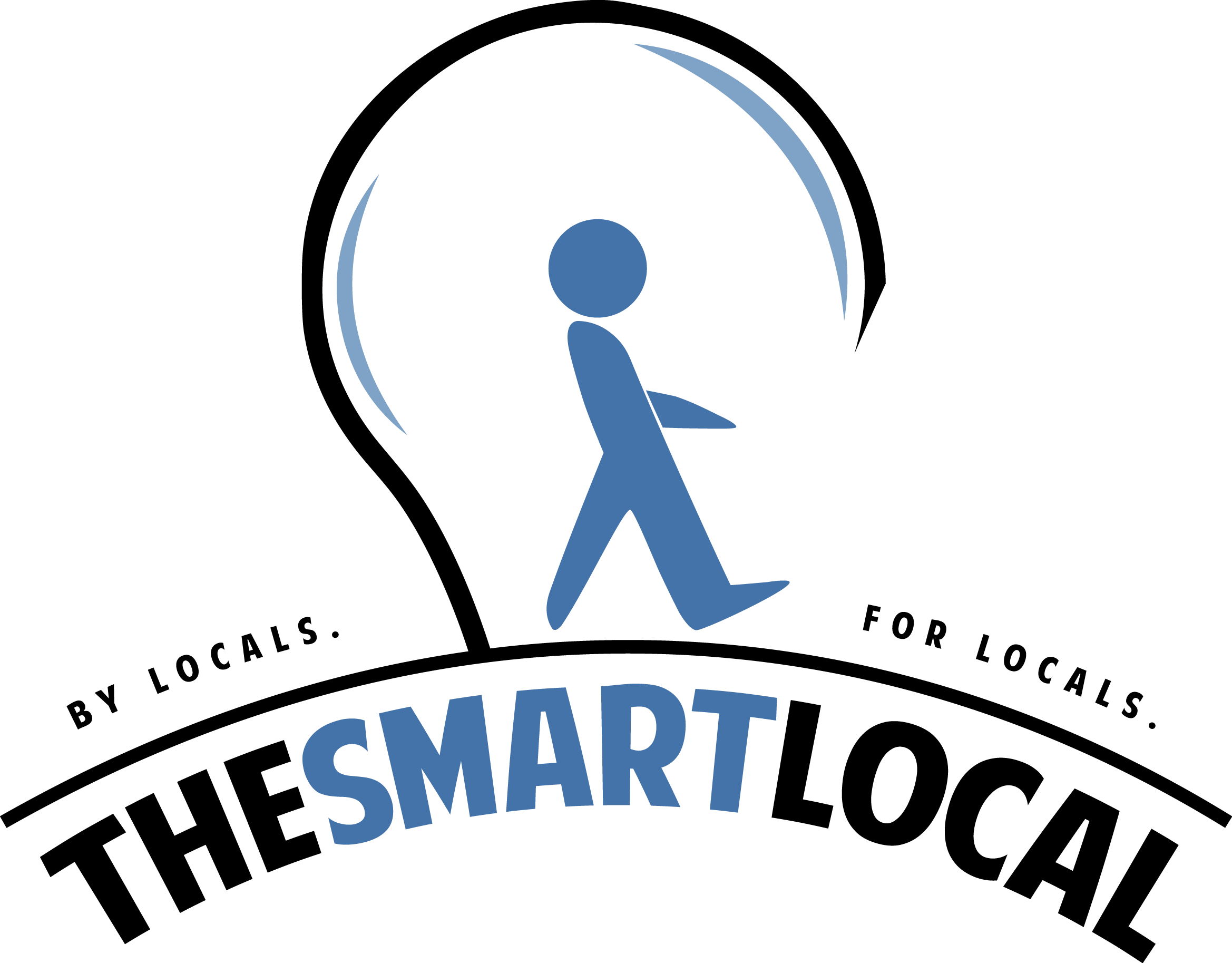 Drop us your email so you won't miss the latest news.