Free things to do at Changi Airport & Jewel
---
Between the recession, inflation, and whatever that's happening with the bottle service price at Marquee these days, it's tough to get your finances in order. But not to fear because there are still plenty of fun activities in Singapore that won't require you to surrender your whole paycheck. In fact, a multitude of free things to do at Changi Airport and Jewel will prove that you don't have to drop hella dollar bills to have a good time.
Below are 9 of them.
---
1. Catch a movie at T3's amphitheatre
---
From 3D, 4D and Netflix to that questionable third party streaming site, there's no shortage of ways to catch the latest blockbusters. But they all come at a cost. The movie amphitheatre at T3, however, is totally free and lets you bring your own snacks.
Located at Basement 2, ST3PS screens a variety of genres from action and thrillers to comedy and even cartoons. Whether you're into High School Musical,  Pitch Perfect, or Mamma Mia!, there'll be a seat with your name on it.
Although there won't be plush recliners with footstools here, you'll still be able to score comfy bean bags if you're lucky.
Full list of movie timings at ST3PS.
Address: Terminal 3 Basement 2, Singapore 819663
Opening hours: 10am-10pm, Daily
---
2. Score free drinks at DFS Wines & Spirits Duplex
---
Getting free drinks in Singapore usually entails a lengthy process of chatting up bartenders and scouring the Internet for shortcuts to free booze. However, at the DFS Wines and Spirits Duplex at Changi Airport, you'll get a pour on the house without having to try too hard. 
Image credit: Changi Airport
You'll have 2 options: sample over 100 kinds of scotch, bourbon, and rye at The Whisky House at T2. We heard through the grapevine that each whisky tasting is fully customisable based on your flavour preferences.
Alternatively, head to Long Bar by Raffles at T3 and down a glass of the famed Singapore Sling that's been shaken up using the original recipe.
Update: The Whisky House is temporarily closed until further notice.
Address: 80 Airport Boulevard. Singapore Changi Airport, Singapore 819642
Opening hours: 9am-5.45pm, Daily
Contact: 6891 9168 | DFS Wine & Spirits Duplex's website
---
3. Roam around an indoor playground
---
If you have kids in tow, one thing's for certain: at some point, they'll wanna be free from the shackles of the strollers and run around. In the spirit of making roaming safe for the kids and free for you, head straight to the public play area at T3.

Image credit: Jessica Fang
At Basement 2 near Sift & Pick. you'll find a fully padded play zone for your toddler, complete with a small tunnel. The space isn't huge but it'll make running after the kids much easier for you.
Address: Terminal 3 Basement 2, Singapore 819663
---
4. Take a stroll around the gardens & parks
---
If you'd like to channel your inner nature-lover without dripping in sweat, right this way towards the gardens and parks inside Changi Airport.
Admire the lush greenery at the Shiseido Forest Valley.
Image credit: @makim308
Not only are these green spaces fully air-conditioned, they're also free for all. Go ahead and take a chill walk around the dragonfly-themed Arrival Garden at T1. Or, take it up a notch and go on a mini hike at the Shiseido Forest Valley at Jewel.
Being immersed in all that greenery is soothing for the soul and exactly what the doctor ordered. Plus, those manicured plants will make an excellent backdrop for your lil IG photoshoot.
---
5. Admire art installations & pop-up exhibitions
---
If things like art installations and exhibitions bring a smile to your face, then make it your mission to see 'em all at Jewel and Changi Airport.
Image credit: Jewel Changi Airport
Some of the usual suspects that draw a hefty crowd daily include the shimmering Crystal Clouds and the rice-inspired Grains Of Thought sculpture. Both impressive artworks are located at Jewel and will make for great photo ops which your IG feed will thank you for.
Image credit: @changiairport
For more inspos, hit up the Hello Changi Precint pop-up gallery at T3. With 7 interactive zones showcasing the rich history of 8 districts within the Changi neighborhood, you'll be lost in here for hours if you aren't careful.
Update: The Hello Changi Precint pop-up has ended as of October 2022.
---
6. Squeeze in a workout with pilates & boxing classes
---
It doesn't matter whether you exercise daily or haven't seen the inside of a gym in months. The Pilates and Boxing classes at Changi Airport are free and you'd want to reap the benefits of getting ripped with the help of an instructor without dropping a dime.
For illustration purposes.
Hosted by the trainers at Team Axis Fitness, each session runs for an hour and is suitable for beginners. All you have to do is sign up on the Healthy 365 app and find a class that fits your schedule. 
If you're joining a Pilates class, just remember to bring a mat and get ready to crush the workout.
Address: 60 Airport Boulevard, Terminal 2, Level 3M, Changi Airport Recreation Club, Singapore 819643
Contact: Healthy 365's website
---
7. Pick up digital skills with fun workshops at Apple store
---
Unless you're only browsing, a trip to the Apple store usually costs a pretty penny. At least that was what we thought before we unearthed a slew of free workshops at the Apple store in Jewel.

Image credit: @chinnian
Here's the plan: sign up for one of the Today at Apple sessions and let the Apple pros teach you a thing or two about the digital world. Whether you decide to nail the art of Procreate or become a master in recording videos with a phone, you'll find it here.
There's also a kid-friendly treasure hunt for those who are coming with kiddos aged 8-12 years old. They'll get 2 hours of comic book making on an iPad while you sip coffee in peace.  
Address: 78 Airport Boulevard, #02-234, Singapore 819666
Opening hours: 10am-10pm, Daily
Contact: 1800 407 4948 | Apple's website
---
8. Get a relaxing post-holiday foot massage
---
The feeling of stretching out your legs after a long and crammed flight is sheer bliss. But if you think that moment can't get any better, we're here to tell you it certainly can. By slipping your worn-out feet in a foot massage chair to knead out those knots for free.
Image credit: @lilmsrandom
Here's a catch: these Osim foot massagers are located inside the gates across all terminals so you'll need to have a boarding pass to enjoy this heavenly foot spa. However, it doesn't mean you can't pencil it in the next time you're jet-setting.
---
9. Sneak in a power snooze if you're early for a flight
---
If you're one of those who need a power nap before or in between flights, you're not alone. We also hardly ever pass on an opportunity to catch some shuteye at the airport, be it sitting up or curling on the floor. 
Image credit: Changi Airport
However, at Changi airport, you'll be able to snooze away on comfy couches and recliners at the free Snooze Lounges. Designed with your zzz quality in mind, these designated rest zones have dimmer lighting and are tucked away from crowded shops and restaurants. 
Some, like the Oasis Lounge at T2, even have mini waterfalls that help block out noises so you can drift off in total peace.
---
Bookmark free things to do at Changi Airport & Jewel
---
Spending the weekend at the airport sounds like the start of a joke. Unless you live in Singapore, then a day at Changi Airport and Jewel is a day well spent.
However, not everyone lives in the East and a trip to the airport can easily take up to an hour by public transport. Not to mention, if you're travelling with kids, you probably won't have the luxury of time to take a scenic drive. We feel you.
And luckily, so does Gojek. That's why they've recently introduced GoCar XL which can comfortably fit large groups, families, and travellers with large luggage. When you book either a GoCar or a GoCar XL to get to or come back from TI, T2, T3 or Jewel with code <GOAIRPORT>, you'll get $5 off your ride.
Keep in mind that there are limited redemptions monthly. However, that doesn't mean you can't try to claim the code again at the start of next month.
That said, consider your weekend sorted with the above free things to do and rest assured that Gojek will get you and the whole fam to the airport safe and sound.
---
This post was brought to you by Gojek.
Cover image adapted from @chinnian, @makim308, Changi Airport.
Originally published on 4th August 2022. Last updated by Kezia Tan on 31st March 2023.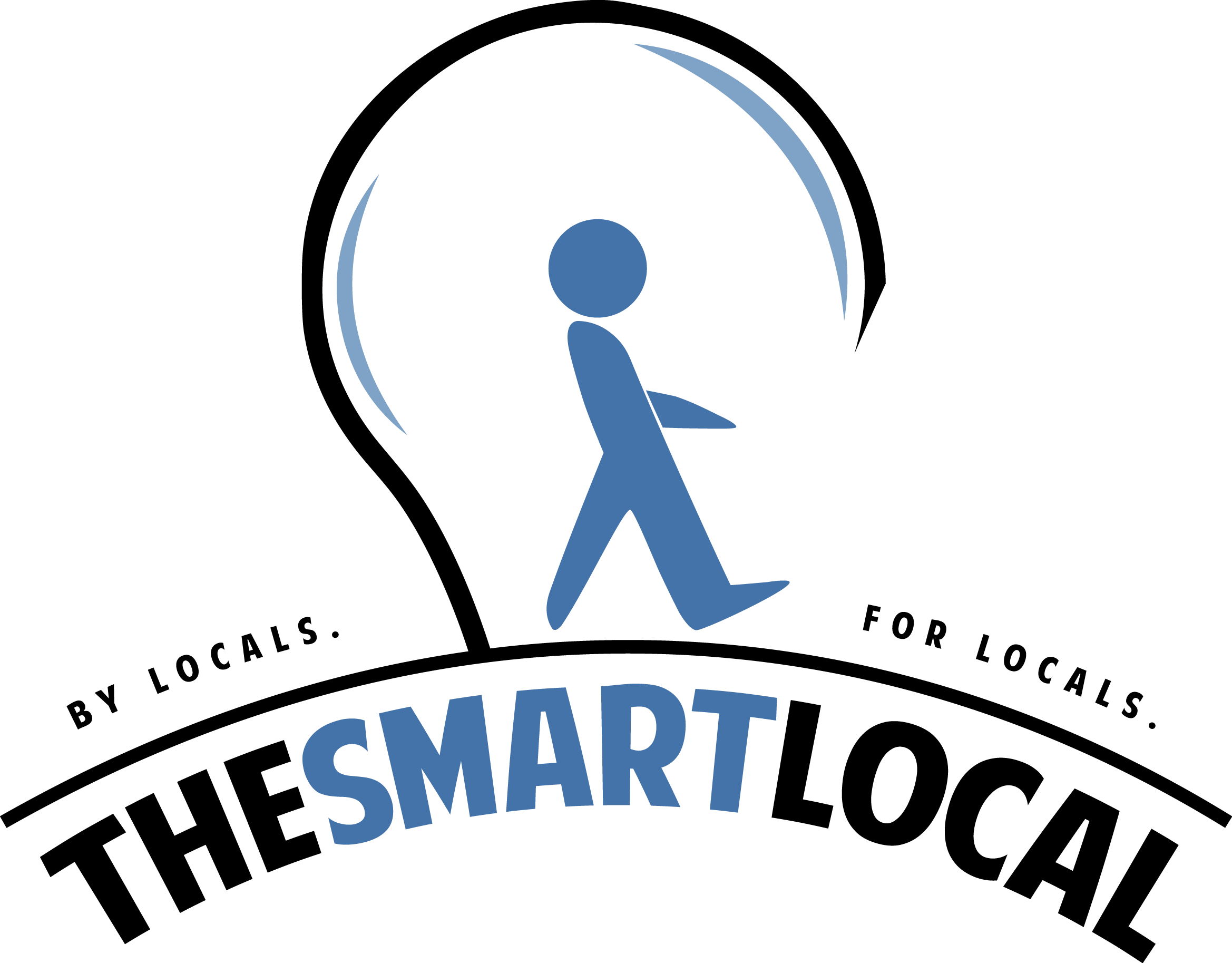 Drop us your email so you won't miss the latest news.