Behind the scenes at the POKKA factory
Whether you're at a hawker centre drink store or standing by the 7-11 fridges to kope free aircon, it's impossible to miss POKKA's drinks. From teas in every imaginable fruit flavor, good ol' Kickapoo to the milk coffee branded with the face of a mysterious man – their wide assortment of drinks are unmistakeable whether they're in bottles, packets and cans.
Hardcore fans of their drinks are able to spot POKKA from afar, some of you can even know it's POKKA just from the taste, but take your POKKA fandom to a whole new level with this behind-the-scenes glimpse into the factory where your favourite drinks are made!
The POKKA Factory
POKKA has two state-of-the-art factories under its belt – one in Singapore and the other in Malaysia. It may be tempting to assume Singapore-made drinks are better in quality, but POKKA makes sure that no matter which factory their drinks are produced in, they're always top-notch.
Established in 2014, this factory in Johor Bahru harnesses the latest drink-making technology to manufacture POKKA teas and coffees, exporting to over 60 countries. This factory visit will leave you fully convinced that POKKA offers you quality drinks, with an insider look at the tea extracting, bottling to label sleeving processes.
– Extracting –
POKKA prides itself in its real brews and you'll never find traces of tea extracts or concentrates here. From Oolong to Jasmine Green tea – all of their tea varieties are freshly brewed straight from tea leaves!
This is POKKA's extractor, where tea or coffee is extracted from their raw ingredients with piping hot water. To put the size of their extractor into perspective, imagine your little tea pots, enlarged a few thousand times to give this massive machine that can be used for both teas and coffees.

POKKA staff pouring tea leaves into the extractor – with the fragrance of tea leaves wafting, you're left wondering if this is a tea or perfume factory.
The extractor can be filled with more than 100 kilograms of premium tea leaves or coffee beans, showered with hot water and stirred continuously for an even extraction. Best not to lean in too close, for the last thing you want to do is fall into this boiling hot tea infusion!
After the tea is brewed and extracted from tea leaves – they won't tell us for how long, something about secrets of the trade – the system automatically sends the extracted tea along with other ingredients such as sugar and milk (for milk teas) into a mixing tank to mix everything together. And that's all they add because POKKA stands by not using tea concentrates and preservatives, you won't see any of those floating around in there.

POKKA's ISO22000 and ISO9001 certified – an indication of its excellent Food Safety Management System.
No matter your tea preference – Lemon, Chrysanthemum or upper-class Victorian with a spot of Premium Afternoon Straight Red Tea – the one thing that remains unchanged across all flavours is the high quality and consistency.
To achieve consistency in their drinks across the production batches, POKKA has broken down the revered art of tea-making into a precise science. Following strict Japanese Quality Control protocols, technicians take samples every hour, making sure each batch has the right taste, colour, smell and even pH. And you thought the things you learnt in secondary school chemistry would never come in handy!
To earn the prized 'Healthier Choice' symbol on its label from the Health Promotion Board, a sweetened drink has to be 25% lower in sugar than regular sweetened drinks. POKKA not only measures the weight of sugar added in the mixing process, they also check the sugar content of the final product in their lab just to make sure! The result: a tasty yet healthy drink.
You can say POKKA is a tad bit kiasu, inspecting their tea twice, once in their JB factory and another in Singapore. But you can trust that these teas are tried and tested stringently before they're placed on supermarket shelves.
– Bottling –
You won't believe it, but this is a POKKA bottle before and after the forming process! These preformed bottles are first heated in an oven and once the plastic is soft, it's inflated inside a mold – almost like how you'd blow up a balloon – into the shape of a POKKA bottle.
Once the bottles are cooled, the tea is filled into the bottles immediately, so there's never a moment in time when the tea risks being exposed to any form of contamination.
– Label Sleeving –
You must be wondering how POKKA gets the plastic labels around the bottles and makes sure they stay on even without the faintest hint of glue. This can be explained by their sleeving and sealing process.

Disclaimer: This footage was NOT fast forwarded
Sleeving speed reaches up to 500 bottles a minute, which means the sleeves are shot onto bottles at speeds that parallel a machine gun's rate of fire.
The entire manufacturing process is supervised by tea senpai Miss Ang. The factory's senior manager has been working for POKKA close to 4 decades. She travels to and fro, between Singapore to JB, FIVE days a week, just to make sure everything runs smoothly.
Every bottle of tea goes through Miss Ang's keen eye and she makes sure only the best is served to us. Just pick a bottle up from any supermarket or convenience store and find yourself having a newfound appreciation for POKKA's drinks, now that you know they're products made from much dedication.

0.5L bottles getting packed into boxes
Nothing can replace the personal human touch Miss Ang offers, but let's take a second to appreciate the state-of-the-art technology used in the manufacturing process. None of the boxes are manually packed. Machines are programmed to section the bottles, making sure 24 units go into every carton before they're sealed for shipment!
About 14,000 of these cartons are made daily. And if you do the math, that's 168,000 litres and 336,000 bottles of tea! That's definitely enough tea to feed our tea frenzy.
Get the real deal with POKKA
Our POKKA favourites – Jasmine Green Tea, Ice Lemon Tea to Premium Milk Coffee
POKKA's dedication to serving only real brewed teas and coffees is enough for us to trade in our tea bags and coffee grinds for the ready-to-drink convenience and we'll pick up anything from their range of products with zero hesitation.
Not only finding favour with us locals, these drinks are selling in over 60 countries worldwide! Some even have the approval from international top chefs and sommeliers, earning International Taste & Quality Institute Superior Taste (iTQi) Award.
If there's another award we could give POKKA, it'll be for being one of the constants in our lives. Supplying us drinks from supermarkets, mama shops, school canteens and their 2,000 over vending machines island-wide, POKKA is and will continue to be our go-to brand for our ready-to-drink teas, coffees, juices, carbonated drinks and more!
About POKKA International
POKKA made its first appearance in Singapore in 1977 and is today a leader in the beverage industry, distributing and marketing POKKA's products as well as partner brands such as Sapporo Beer, Kickapoo, Red Bull, evian, Volvic, BADOIT, Vita Coco, Sinalco, Asian Story and many others.
POKKA presently holds over 65% of the ready-to-drink tea market for Green Tea and with consistent compliance to ISO international management standards and quality products earning acclaimed iTQi accreditation, it continues to be Singapore's No.1 Tea Brand*.
POKKA was the first to develop hot and cold drink vending machines and with their continuous focus on quality improvement and developing innovative systems, POKKA remains a prominent company in the industry, expanding internationally in over 60 countries – we're proud to say we can find POKKA on shelves of Sheng Siong to specialty stores in Italy!
*Nielsen Market Track: RTD Tea MAT Jan'17, RTD Coffee (Vol) MAT Feb'16, Non-Chilled Juice (Vol) MAT Mar'15.
About Influential Brands
Influential Brands is a consumer insight driven awards programme which provides a platform for brands to celebrate their achievement; for consumers,, businesses and stakeholders to recognise the brands' efforts in arriving where they are today. The study conducted by Influential Brands is purely consumer drive and the Top Brands are selected by consumers through their perception and preference, demonstrating the level of impact and influence of the brands in each consumer's life.
Influential Brands seeks to identify consumer preferences, their behaviors, values and to understand how the ever-changing environment affects consumer experience in the purchase journey. The Programme is tailored to enrich the brands' relationship with their consumers through ongoing meaningful conversations and engagement.
For more information, like and follow Influential Brands on Facebook for more updates!
---
This post is co-created with NTUC to support freelancing as a viable and sustainable career option in Singapore.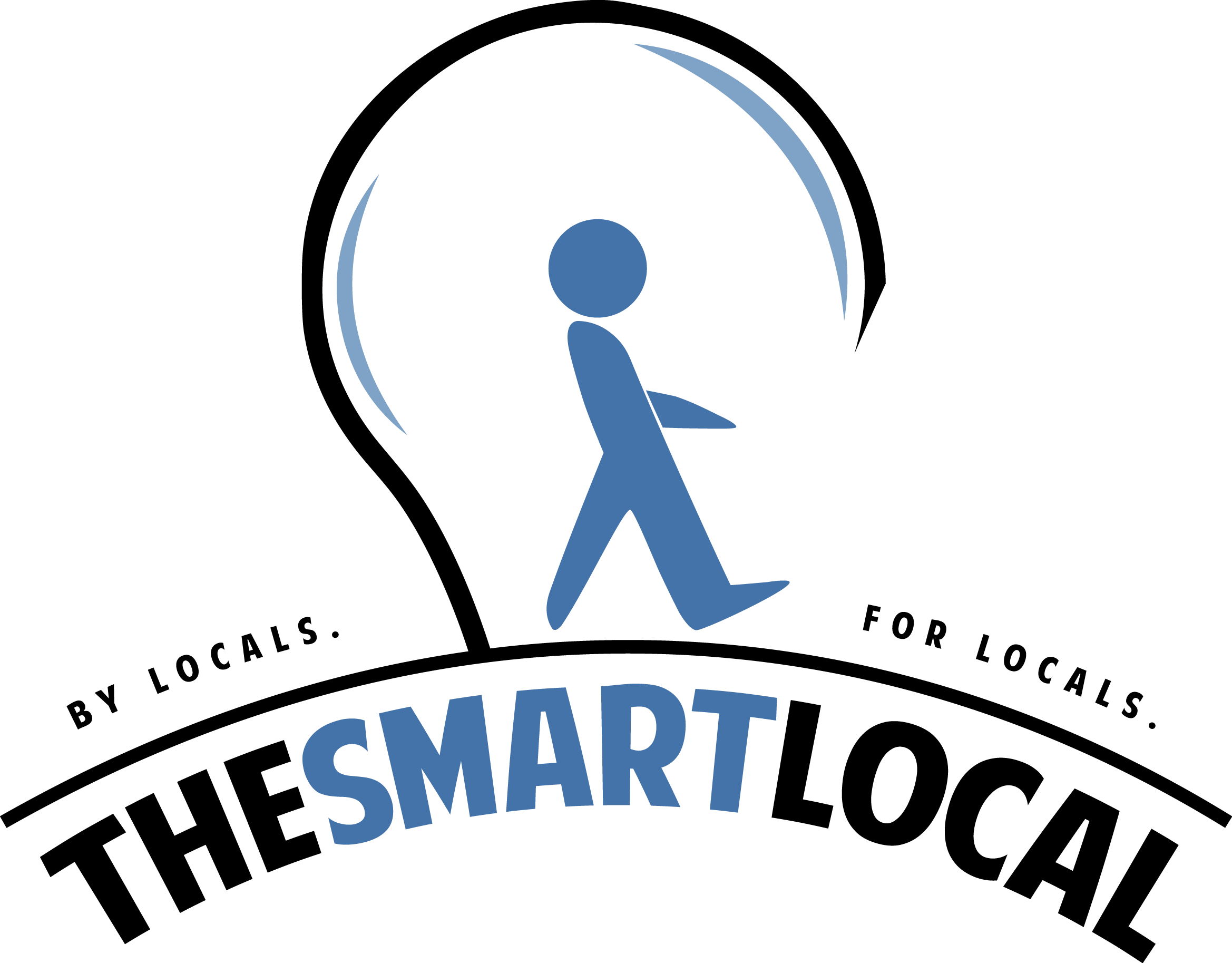 Drop us your email so you won't miss the latest news.