Living alone in my 20s
---
Life in Singapore can cost a pretty penny, so though living alone might give an alluring taste of independence, eye-watering property prices and a long list of extra costs are enough to give most pause for thought.
While many Singaporeans in their 20s dream of a nag-free life in the near future, Beatrice was 19 when she took the plunge. Nearly a full decade since she moved out to live on her own, she has gone through five rental properties while balancing life, work and everything in between. From hidden costs and pitfalls to survival tips, Beatrice shares why it's a decision she doesn't regret.
---
Making the decision and preparing for the move
---
After years of keeping a tight lid on things, Beatrice might seem completely in charge of her finances these days. Though she's now someone who regularly browses finance blogs, Reddit threads, and constantly explores opportunities with platforms like MoneyOwl, the situation in 2014 as she started her rental journey wasn't exactly smooth sailing.
"Many of my friends assume that I moved out to live on my own solely because of independence," Beatrice says, bemused. "But in my situation, it was a logical and practical decision as my family was downsizing right when I was moving into my university hostel."

Hall 2, one of the oldest accommodations in NTU. Image for illustration only.
Image credit: Seniorsays
Her living conditions in the far-flung reaches of NTU were far from ideal, but this first taste of living alone convinced her to make arrangements permanent. After her first year, she started looking for an upgrade – her first rental property.
"Thankfully, I had a friend whose family owned several investment properties, and she offered me a place to stay at a large discount," Beatrice says. "This helped me greatly as I started on my rental journey."
But even with this head start, Beatrice found herself woefully unprepared for the full costs of her decision.
"Like many others, I assumed that rent in Singapore was quite affordable – but my budget was blown out of the water as I did the research and found out that comfortable rooms in suitable locations range from $850-1,200/month."
After accounting for utilities and other miscellaneous expenses, her first rental raked in a fixed monthly cost of about $1,000. But as Beatrice found out, this was just the tip of the iceberg when it came to preparation and planning.
---
Hidden costs and financial struggles
---

Image for illustration only.
"Though I thought I did plenty of planning, I still felt like I dove headfirst into the world of renting," Beatrice says. "I had some savings from the part-time work I did since my polytechnic days. But after accounting for big-ticket items like rent and utilities, there's still an endless list of extra costs."
"Every time I got my paycheck, I found myself throwing it at repairs and necessities."

Aircon servicing and other repairs add significant costs, which can be rather unpredictable.
Image for illustration only
These costs, Beatrice found, could be rather common particularly in older units. From spoilt fridges to leaking ceilings, emergency fixes and regular servicing could slap you with an unexpected bill mid-month, throwing your meticulously planned budget into disarray.
"To minimise these costs, you have to be quite vigilant – I've learnt to come in advance to check on the property. You also need to know your rights as a tenant, and to read your contract carefully."

For Beatrice, such costs could be mitigated with careful checks and negotiations with landlords.
Image credit: Beatrice
Apart from larger fees for rent and unpredictable repair and maintenance costs, Beatrice found out that the smaller, seemingly insignificant costs for necessities and miscellaneous purchases can add up if you're not careful.
"Especially at a young age of 20, I never realised how many fringe purchases you have to make when you're living on your own," Beatrice reflects. "You take things for granted, like your laundry detergent, toilet paper and bedsheets."
But the stakes only got higher when Beatrice moved into her own apartment. 

The freedom and privacy of occupying an entire apartment come with hefty upfront costs like deposit, rental and furnishings.
Image credit: Beatrice
"When you rent an apartment in Singapore, it's totally different from renting a room," Beatrice cautions. "It doesn't come with a lot of perks, so even if you get a house that's furnished, you'll still have to settle everything from setting up the electricity to getting extra fixtures." 
This upgrade to a full apartment also proved to be a hefty financial decision. "The apartment we rented cost over $2,000, which was split between me and my partner," Beatrice explained. "But when we moved in, the upfront cost including the deposit, advance rent and miscellaneous costs totalled well over $5,000.
---
Dealing with unexpected obstacles
---
With a long list of expenses and purchases, independence meant being extremely prudent when it came to Beatrice's finances. Apart from clamping down on frivolous expenses and shopping sprees, she found ways to work around some of the pricier bits of the rental experience.

Image credit: Beatrice
"Moving between properties can be extremely stressful, and although moving services can make it a little more convenient, they can also be quite pricey," Beatrice says. "So if you're not moving fragile and bulky pieces of furniture, renting a van or a service like Lalamove can help you save some money."
Beatrice also found out that independence didn't mean dealing with issues by herself. "Friends would often come down to help me pack and move my load of belongings, which helped me save on manpower." 
But upfront costs can still be hefty even with such measures, and Beatrice still had to deal with a tighter budget after forking out for rent, deposit and other essentials.

One of Beatrice's rental rooms included access to spacious common areas
Image credit: Beatrice
"When I first started my rental journey, I found myself constantly dipping into my bank account," Beatrice recalled. "Then, later on in the month when I want to treat myself to something nice, or even to buy necessities for the house, I'll realise that I'm running short on cash."
Things only started to improve as she built up her experience with helpful advice from friends and other online resources along the way. 
"I set rules to never touch my savings, and did up a budget spreadsheet along with an emergency fund to tap into instead," Beatrice shares. "But for those times when there's costly home expenses or loads of birthdays, I would resort to zero dollar days, by prepping for the week's meals in advance."
---
Why it was all worthwhile
---
Renting comes with a long list of costs and considerations, but for Beatrice, her decision is one she doesn't regret in the slightest. "Of course, the thousand-plus I spend each month on rent could be put toward savings for my own house, investments or even splurged on the occasional night out with friends," Beatrice says.
For Beatrice, small splurges and treats are now only on the books if the month's emergency funds have gone untouched. Image for illustration only.
"But years living independently have built me up as a person and taught me invaluable lessons about my finances."
This has helped her feel more assured and confident in her day-to-day life. "Otherwise, it's impossible to keep track of all my loans, purchases and other responsibilities: not just my rent, but my student loan, medical bills and other emergency purchases."
"There's also plenty of other priceless benefits," Beatrice continues. "Living alone can improve your relationship with your family, and you'll be much better at negotiating and maintaining important relationships as you negotiate with landlords and fellow tenants."

Image for illustration only.
The advice for those considering moving out in their 20s?
"Just know that living on your own is not glamorous, especially if you're not super comfortable financially or working in a high-paying job," Beatrice warns. "A huge chunk of money each month would also disappear, and you'll be spending plenty of time planning your finances, attending to chores and maintaining the house."
But for those ready to take the path less travelled: "Your lifestyle has to adapt to circumstances, not the other way around."
---
Plan your finances with MoneyOwl
---
Major life decisions often come with unforeseen challenges, and as Beatrice learnt on her rental journey, it's important to take control of your finances with proper financial advice and tools. To prep your finances ahead of these milestones, MoneyOwl offers comprehensive financial planning and insurance services to achieve your goals without resorting to zero-dollar days.

Together with its insurance platform and comparison tools, MoneyOwl has zero-commission insurance advisers on hand to provide conflict-free expert advice.
Whether you're looking to live independently like Beatrice or are aching to travel the globe, partner up with MoneyOwl for a tailor-made comprehensive financial report to get a headstart on your life goals. You'll get a holistic understanding of your financial health and protection needs, and will also be able to plan for future milestones like your children's education and retirement without compromising on your must-have creature comforts today.
From here, you'll be able to obtain personalised and low-cost insurance and investment product recommendations for a one-stop financial makeover. This way, you'll be certain that your finances are ship-shape before embarking on bold moves in your personal or professional life.
There are also $20 NTUC vouchers up for grabs for the first 500 customers who sign up for each service. To qualify, secure your term insurance through MoneyOwl Insurance with a minimum monthly premium of $85, or register for the Comprehensive Financial Planning service at an introductory fee of $99. 
Growing up means taking on larger responsibilities in our life, and getting a solid handle on our finances doesn't have to be a tricky feat with the right tools, advice and guidance. With  MoneyOwl as your go-to partner for financial planning, you'll have greater assurance and certainty as you embark on your adulting journey.
---
Cover image credit (left to right): Zouk, Beatrice, Beatrice.
This post was brought to you by MoneyOwl.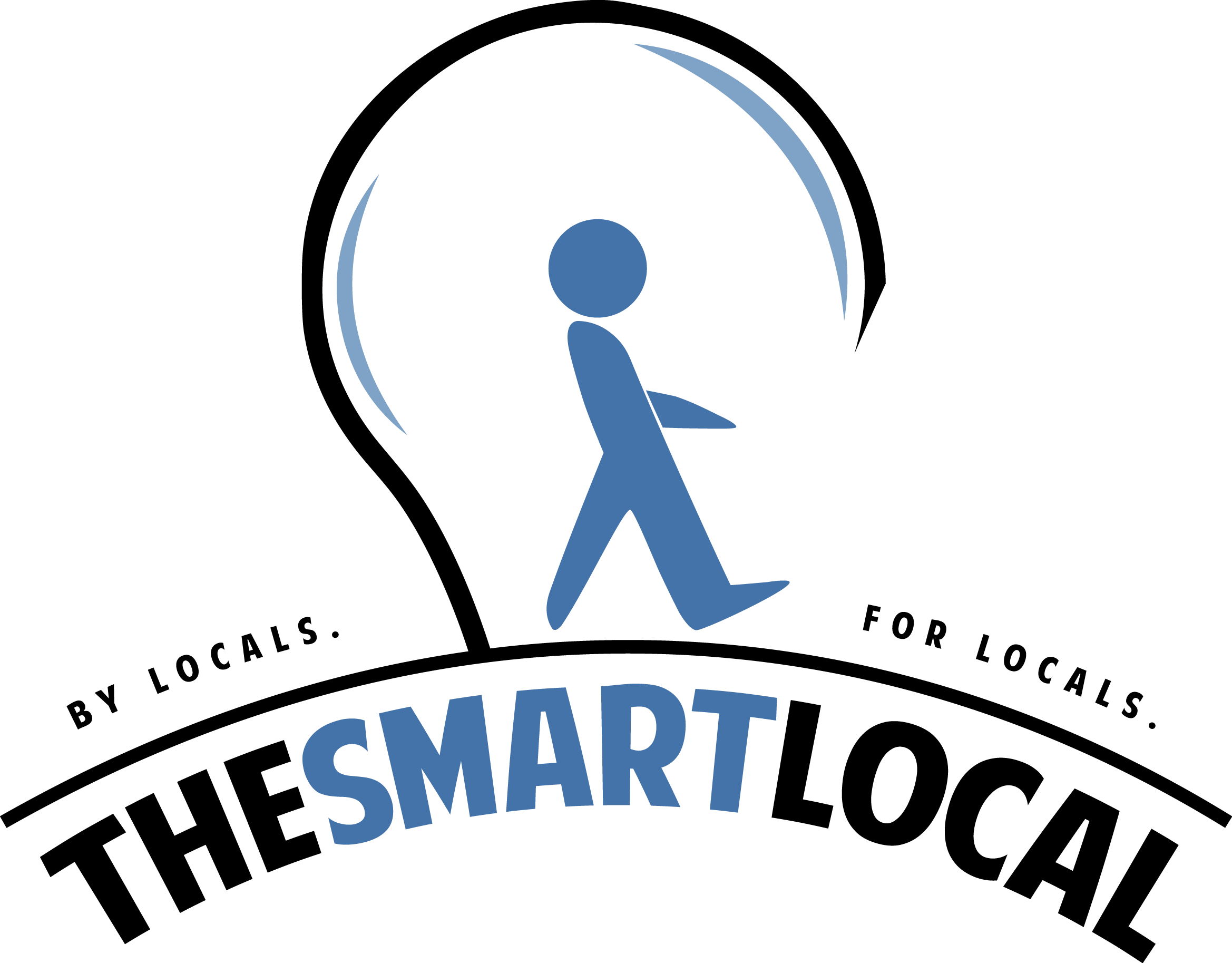 Drop us your email so you won't miss the latest news.