Get wild at Singapore Zoo
For most of us, the Singapore Zoo is truly a place of wonder. Watching movies like The Lion King might've transported us to a magical animal kingdom back when we were kids, but it was only at the zoo that these fantasies came to life. And while fond memories of our primary school excursions have managed to last a good decade or so, when was the last time you made a trip to the zoo?
Exciting exhibits await, from a dinosaur trail to a family of orangutans. So strap on your cameras and grab your snacks – here are 5 slightly furry reasons that'll re-ignite your love for Singapore Zoo once more.
You can even find out ways to do your part in helping save critically endangered animals from extinction!
Watch our visit to Singapore Zoo here!
Feed the adorable elephants of Asia
A hearty breakfast is the best way to kickstart your mornings, and we're sure the animal kingdom agrees with us on this. Begin your day by visiting the Elephants of Asia, and if you haven't done so before – have a go at feeding them too! Feeding time begins at 9.15am, so make sure to visit the zoo a little earlier than most visitors for your chance to get up close with the elephants!
Watch the resident elephants splash around with their keepers, and if you're lucky, you might even catch them doing a little happy dance before their meal! We even found out their favourite snacks – a healthy diet of apples, bananas and bread.

Ready for breakfast!
However, there's nothing to happy dance about when we consider the decline in population of these gentle giants. With poaching steadily increasing, we've seen their numbers drop by up to 50% within the past 75 years. In fact, there are fewer than 2,000 Sumatran elephants left in the wild!
Playing your part in their conservation is easier than you think. With elephants being used for illegal logging activities that have contributed to their decline, you can help by purchasing sustainably sourced paper products instead.
Meet Ah Meng and her orangutan family

Just hangin' out in nature
Ah Meng's might have left us 9 years ago, but today, her grand-daughter continues her legacy as the new Ah Meng and we've never been happier. She was recently named Singapore Zoo's animal icon! Her family of orangutans are also one of Singapore Zoo's most famous exhibits, so I guess they're all quite the superstars as well.
Watch these playful primates climb and swing around the world's first free-ranging habitat with multi-tier platforms featuring hammocks and interconnecting vines for orangutans to explore. We had a lot of fun watching them in their natural habitat – you can even catch 360 degree view from the elevated boardwalk.
Don't miss the opportunity to start your day by having some Jungle Breakfast with Wildlife, which will make for a truly unique and wild experience as you tuck into a delicious breakfast buffet in the company of the adorable orangutan family.
Did you know that Illegal pet trade, poaching and deforestation have caused a huge blow to their survival in the wild, making the conservation of orangutans extremely critical?
Get up close with lemurs, mouse-deer and more

Ring-tailed lemurs enjoying a midday snack
We've watched King Julian and his lemur squad move it in the movie Madagascar, but seeing these furry fellas in real life is a whole new experience. Immerse yourself in the Fragile Forest, a biodome that simulates the various strata of a rainforest – starting from the bottom at the forest floor, all the way up to a massive tree canopy.

Little friends that greet you at the entrance – 'welcome to our home!'
Say hello to the mouse-deer and families of ducks who welcome you as you step in – and as tempting as it may be, be careful not to touch or feed them! You can, however, channel your inner Eliza Thornberry and attempt to speak to the animals, which is exactly what we did.

We almost missed this little guy, who blended in perfectly with the lush greenery!
As you trudging past iguanas and mudskippers and head up into the tree canopy, be prepared to meet two-toed sloths, ring-tailed lemurs and other friends of the forest.
No surprise that many of us don't get to experience nature very often – unless you count the view of trees for 3 whole minutes while on the North-South line – so embracing the rainforest view from the observation deck is definitely a treat.
It's also important to understand our dependence on this delicate ecosystem – many of the adorable critters you'll meet here are of threatened species. The Fragile Forest serves as a reminder for guests to appreciate our natural world for what it is, and to do their part in conserving it.
Travel back in time to the age of dinosaurs

Our wefie with a surprisingly friendly Spinosaurus.
Watching Jurassic Park in 3D might have been the closest we've gotten to dinosaurs, but Zoo-rassic Park has given us a chance to redeem ourselves. Walk alongside the dinosaurs at Singapore Zoo's latest offering, which runs from 1st to 31st March 2017.
Venture deep into Zoo-Rassic Park, where lifelike animatronic dinosaurs await unsuspecting visitors. There's even a scare warning for kids – but that didn't excuse us from jumping in shock either! With realistic sound effects and lush prehistoric foliage surrounding the trail, we went into ancient adventurer mode in no time.

Fun fact: T-Rexes have banana-sized teeth. Not very ap-peel-ing! *ba dm tss*
Dinosaurs may have gone extinct literally ages ago, but they're not very different from the animal species of today. With us losing 67% of the world's biodiversity within just the past 50 years, mass extinction doesn't seem so far-fetched anymore.
But not all hope is lost – through Zoo-rassic Park, visitors can learn more about these primeval beasts while finding out ways to help prevent our critically endangered animals from the same fate of the dinosaurs.
Have a splashing good time with a sea lion
Sea lions are highly intelligent creatures, and they're also a little mischievous too! So make your way to Splash Safari for a soaking good time, featuring Philip the sea lion, who's got a few tricks up his flippers.

Atta boy! Philip in his streamlined glory
If you're lucky, you might just get a chance to play a game of frisbee with Philip! Just make sure to raise your hands up high to up your chances of getting picked by the friendly host. Put together a sassy sea lion and our not-so-accurate frisbee skills, and expect to be left in stitches by the end of it.
Fun fact: Though similar in appearance, we learnt that sea lions and seals are very different! Unlike seals, sea lions have longer front and hind flippers, which allows Philip to stand, clap and even dance! Trust us – he's got some great moves!
We recommend grabbing your ponchos and taking the front row seats – this feisty guy makes one heck of a splash.
Splash Safari runs at 10.30am and 5pm daily
Protecting our endangered animals with Singapore Zoo
Extinction is a scary word, and it looms over more of your favourite animals than you know – with the current extinction rate being 1,000 times faster than the natural rate. Though extinction has caught up with the dodos and dinosaurs, it's not too late for us to do our part in conserving the wildlife of today.
There are Dino Meet and Greet sessions on the weekends (1 to 31 March), as part of Zoo-rassic Park. We dino about you, but meeting a T-Rex sounds like a great way to spend a Saturday. Kids can help fight wildlife extinction too, by embarking on the 'Together for Wildlife' trail to learn more about critically endangered animals. You'll be rewarded with sweet treats when you complete the trails too! (11, 12, 18 and 19 March)
Local residents can also enjoy a visit to the River Safari and Singapore Zoo with an exclusive 2-Park Combo at 50%, with prices going at $31.50 (U.P $63) for adults, and $21 (U.P $42) for children.
---
This post was brought to you by Singapore Zoo and River Safari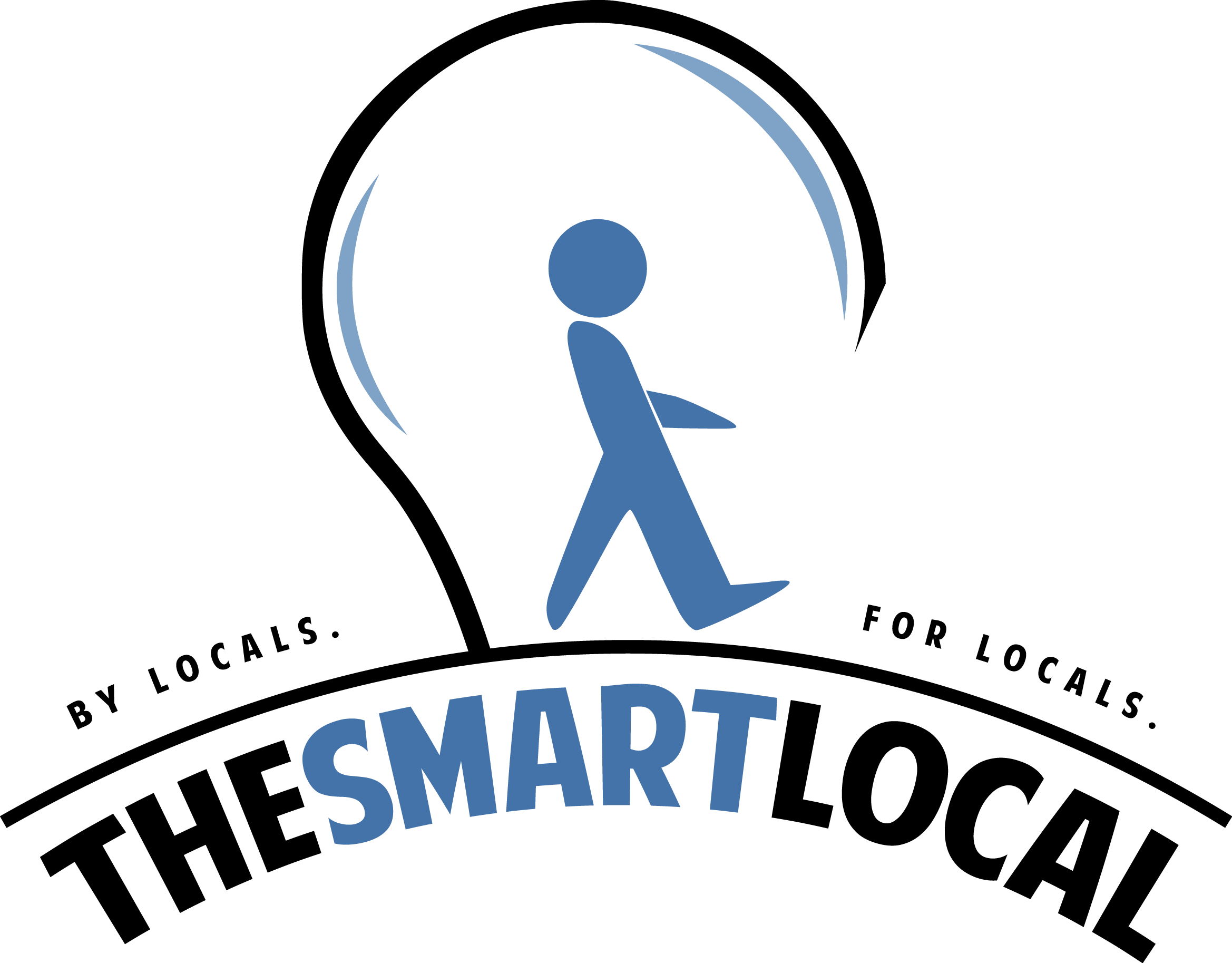 Drop us your email so you won't miss the latest news.