Ways to make your BTO look bigger
While your flat may not match up to the size of some huge homes, there are still ways to make them look bigger. Beyond the old trick of painting your walls white, here are some accessible interior deco tips to subtly hoodwink your friends and family.
P.S. It isn't just about the big strokes of what furniture you're getting – household accessories can also take up unnecessary space, adding to the clutter. Check out the portable vacuum cleaner Bosch Unlimited below for an example of how small accessories can save space. 
– Furniture – 
1. Buy sofas and armchairs that are raised on legs
Image credit: Arlo & Jacob
Big pieces of furniture placed flush against the floor is like having a major roadblock in the centre of your room, cutting off the movement of light. On the other hand, raising them on legs allows light to stream in under your furniture, creating the illusion of having more space.
Pro tip: Pick a cleaning appliance with a long reach to effectively clean up the dust bunnies in the tight space below the furniture.
2. Get sheer curtains that don't touch the floor
Image credit: Ikea
Curtains help to elongate your room, although ones that are too long can make your room seem smaller. Make sure they don't touch the floor, so you max out both the length and height of the room.
Sheer curtains are a great help since they block minimal light, making the room look and feel more open. They also help to keep out dust from your home, and don't catch dust themselves.
3. Consider a floor-to-ceiling or wall-to-wall bookcase
Image credit: Pinterest
This tip is practical too, since the bookcase doubles as storage space.
Much like an optical illusion, the trick of floor-to-ceiling bookcases makes your ceiling look higher than it really is. That's because the symmetry and regular form of the bookcase draws the eye upwards systematically, emphasising the height of your ceiling.
Wall-to-wall bookcases work the same way, except horizontally. And if you're wondering how to clean those hard-to-reach top shelves, a detachable vacuum easily does the trick.
4. Go for transparent furniture
Image credit: Northern Life Magazine
Opaque furniture, especially large tables, immediately blocks off space from the eye, making your small dining area seem even smaller. To fix this, go for glass tables and transparent plastic chairs. Since you'll be able to see the floor and walls through the furniture, it'll fool the eye into thinking there's more space than there actually is.
5. Consider using round mirrors 
Image credit: Pinterest
Mirrors are the OP assets when it comes to making a room look bigger. Instead of going for the traditional rectangle, round mirrors works to break up the monotony in a room naturally made up of straight lines and right angles.
Image credit: Remodelista
You can even go for a few round mirrors as opposed to a full length mirror wall! 
6. Use furniture specifically designed to save space
Image adapted from: Ikea
To make the most out of your living space, try using furniture that can be tucked away when they're not in use. One example will be the wall mounted drop leaf table available at IKEA, which can be unhinged and placed against the wall when you're done with lunch.
From makeshift study tables by your bed to a multipurpose sofa, this article has 17 space-saving ideas you'd wanna check out.
– Space – 
7. Use compact household accessories to drastically reduce storage space
In addition to picking light colours and using optical illusions, decluttering your living space and keeping it clean is important too. And after sparing no effort in designing your abode, it'd suck if dust and dirt gets the better of it.
But instead of unwieldy vacuum machines, mops or other cleaning appliances that clutter up your spaces, try thinking a little smaller. For instance, a cordless handstick vacuum cleaner which can be easily tucked away when not in use.
8. Leave empty spaces around the room
Image credit: House and Home
If you find your sofa wedged between the potted plant and a display case, it's time to decide which home deco items gotta go. Too many trinkets on the shelves look cluttered – having empty spaces will make your living room look more spacious and airy.
Pro Tip: Just follow the Cantaloupe Rule – if your decorative piece is smaller than a cantaloupe, ask if you really need it there. 
– Colours and lighting – 
9. Try a monochromatic colour scheme
Image credit: Pinterest
Try using colours that are in the same colour family for your furniture and upholstery, since variants of just one colour naturally create a sense of harmony in the room and give it a more open look
For instance, the classic white and off-white pairing, as well as light and dark greys, are popular interior design set-ups. Bonus: try to match the colour of your wall to the furniture as well, which will go one step further to prevent breaking up the flow.
10. Choose light colours for your walls and floors
Image credit: Expert Home Tips
Light colours on your wall and floor reflect more light, making your room look more open. If you don't have the option of replacing dark floors, use light-coloured rugs to cover it up.
Of course, white is the go-to colour in this scenario. But if you don't want to be basic, you could choose soft shades of grey as a base. Besides, greys complement almost any colour palette. Light greens and blues will also make a small space feel open and airy.
11. Make use of stripes and lines to elongate the room
Image credit: The Rug Seller
It's undisputed in fashion that vertical stripes makes you look taller, while horizontal stripes widens your figure. Following that logic, using a striped rug will help elongate your room. For the best effect, orient the stripes to the longer side of the room.
Pro tip: Remember to vacuum your rug a few times a month – and don't miss the back!
Bonus: Choose wallpapers with leading lines
Image credit: Wallhub
Besides the floors, you can make your space look bigger with wallpapers with subtle lines.
We've covered Pinterest-worthy wallpapers before, and Wallhub has a large variety of designs, from simple minimalist patterns to bold geographical ones. By following the same theme throughout, you're adding coherence and organisation to your rooms, which, like the stripes, make the rooms look larger.
12. Scatter light around the room
Image credit: HGTV
Having just one big overhead fixture leaves your room looking smaller because all light is concentrated in the middle, leaving other parts of the room darkened.
To remedy this, scatter your light fixtures around the room, such as standing lamps next to your sofa, or smaller bulbs to illuminate the corners. This tactic draws the eye all around the room, giving the illusion of having more space.
Keep your space clean with the Bosch Unlimited
It's no use if your flat looks big and spacious, but is actually dirty when you go in for the close-up. So, invest in a portable vacuum to get things spick-and-span in no time, and we've got our eyes set on the Bosch Unlimited.
This portable device is more powerful than its size suggests, and packs an infinite runtime, especially with its exchangeable batteries and quick charger. It also cut downs the number of chores. For one, you won't need to wash and dry the dusty filter – just give it a twist for the vacuum to restore its suction strength.
At normal mode, the vacuum makes just 76 db of noise, comparable to your usual living room music or the radio. At turbo mode, it goes up to only 83 db. Your significant other will be able to work at home without getting disturbed, and you won't even scare your doggo.
Detaching the handle leaves you with a handheld cleaner that's handy with crumbs from tabletops and dust on top of doors, so you won't have to manually wipe them down.[a][b] Adding on a long, flexible rubber handle can also suck up dust from your ceiling, and clean hard-to-reach areas like the corners of your room and behind the cupboards in a jiffy.
With the Bosch Unlimited's compact, sleek body, you won't need to hide it away in a closet. Fit it in with all your other space-saving furniture, and it'll look right at home.
---
This post was brought to you by Bosch.
Cover image adapted from: Lookbook Living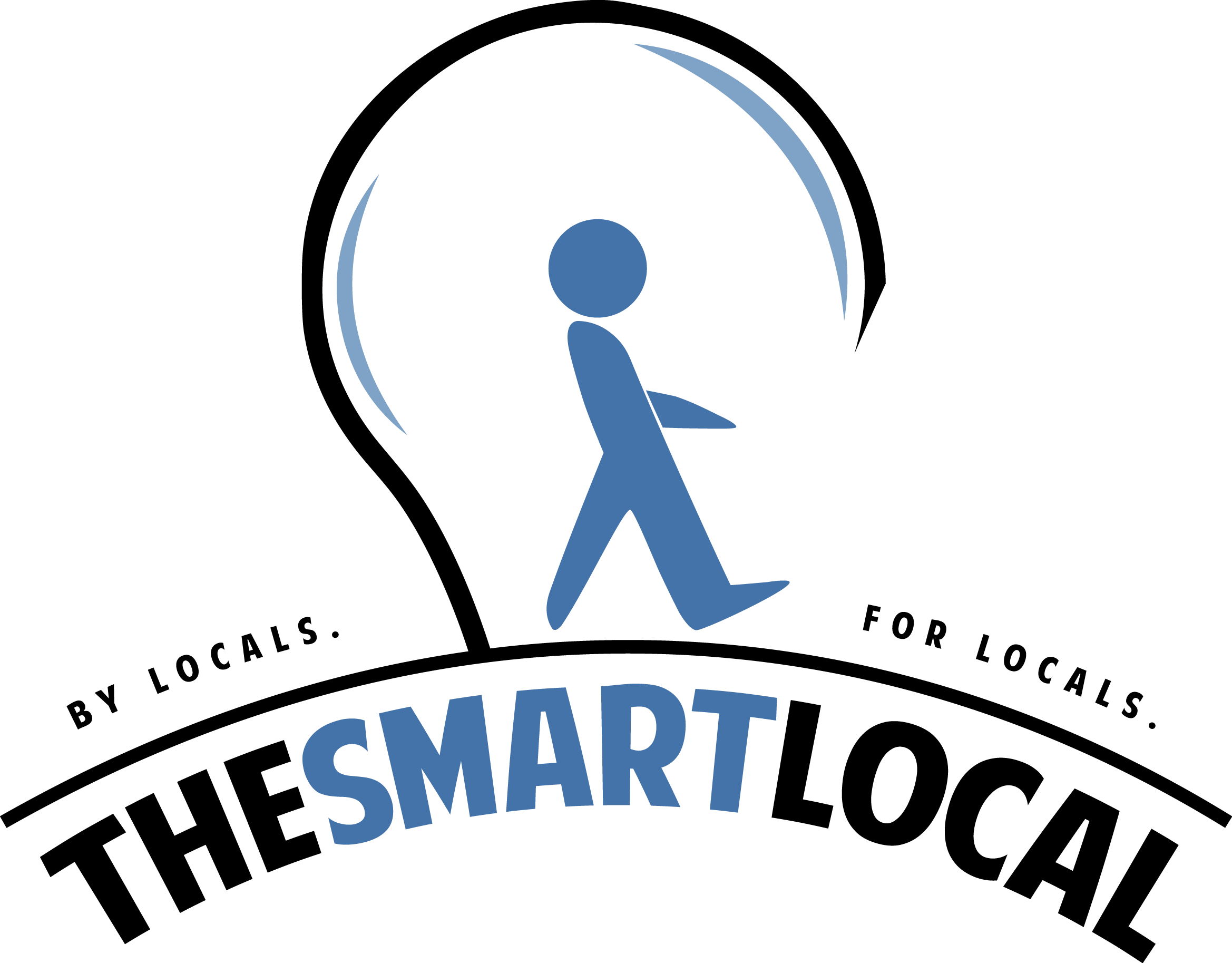 Drop us your email so you won't miss the latest news.