Things to do in Bali
You've seen the adventurous side of Bali, a comprehensive cafe guide and even its eco-resorts. But Bali never tires of things to offer, which is why it remains such a popular travel destination amongst Singaporeans still. So here's a brand new compilation of 11 ideas for your summer escapade to the sun-kissed city, from trendy markets to unique restaurants and cafes.
– Activities –
1. Bali Swing – mega playground with giant 78m swings
Located 30 minutes from Ubud, Bali Swing sits atop a hill that overlooks a river and forest, so you can admire the beautiful view as you swing above the treetops. From gentler swings that'll have you feeling zento more humongous ones that'll rapidly zip you through the air, there are a total of 12 swings at this "playground".
If you want to take a break from swinging, there are cute "nests" in the shape of giant bird nests scattered around the place, serving as look-out spots.
Read our detailed review of Bali Swing here.
Bali Swing
Entrance Fee: 35 USD or 479,500 IDR/pax (S$47.95)
Address: Jl. Dewi Saraswati, 80352 Bongkasa Pertiwi, Kapubaten Bandung, Bali (Banjar Tegal Kuning), Bali, Indonesia
Opening Hours: 8AM-5PM daily
Telephone: +62 878 8828 8832
Website
2. Mirror Lounge & Club – Gothic cathedral-themed party spot
Image credit: Mirror
One of the trendiest clubs in Seminyak, Mirror Lounge & Club is built to look like a Gothic cathedral, with stained glass windows, large golden cages, and a huge owl-like structure with glittering eyes. You'll want to dress well for the night – the club is well-known for its stringent policy on attire, meaning heels-only for the ladies and a fancier button down for the guys.
Image credit: Zoom Bali
The architecture of the club was breathtaking and strobe lights bounced off the sparkling mosaic walls. Choose from a wide range of drinks, from a Jameson Whisky for 98,000 IDR (S$9.80), to the signature Irish Tiramisu Cocktail for 150,000 IDR (S$15).
Ladies, you'll be pleased to note that ladies' nights are as ubiquitous in Bali as they are in Singapore. Enjoy free entry if you plan to head over on a Wednesday.
Note: Bulky bags aren't allowed in the venue, so you'll be asked to keep your stuff in a locker at the entrance before you head in.
Mirror Lounge & Club
Entrance Fee: 150,000 IDR/pax (S$15) with one complimentary drink
Address: Seminyak, Jl. Petitenget No.106, Kerobokan Kelod, Kuta Utara, Kabupaten Badung, Bali 80361, Indonesia
Opening Hours: Wed – Sun: 11PM-5AM (closed on Mon, Tues)
Telephone: +62 361 8499800
Website
3. Devil's Tears Blowhole – geyser by the sea
Image credit: @bastihut
Head over to Bali's neighbouring islands if you're looking for a change of pace. You can take a public speed boat from Sanur beach to Nusa Lembongan, the smallest of the Nusa Islands. From there you can embark on a nature trail where you'll get to spot a natural geyser: the Devil's Tear Blowhole.
Image credit: @gianluca.parola
The Devil's Tears Blowhole is a 10-minute walk from Dream Beach, one of the most popular beaches on the island. Stand back as you watch water being propelled from the geyser. The neighbouring cliffs also let you have an amazing view of the ocean. Stay for the sunset – with the trail directly facing the horizon, it's one of the best places for sightseeing.
4. Big Garden Corner – art installations
Colourful umbrellas suspended between treetops.
Image credit: @baliguide_des
Big Garden Corner is located in the sleepy town of Sanur, just a 20-minute drive away from Denpasar City. This tranquil sculpture garden is filled with various sculptures, both modern and traditional, calling to mind Bali's Buddhist heritage. There's even a replica of the well-known Borobudur Temple located in Central Java.
These brightly coloured elephants are made out of crumpled aluminium cans.
Image credit: Polarsteps
Image credit: @nakaho1122
There's a little playground here too which younger children will love. If you're going with friends or your boo, the vibrant displays will be sure to catch your eye. On site are colourful hanging umbrellas, a flower archway, and large cushioned cages with LED lights.
Rest your feet in big cages with seats and a cushion table.
Image credit: @zulroekman_tp
Big Garden Corner
Entrance Fee: 50,000 IDR/pax (S$5)
Address: Jalan By Pass Ngurah Rai, Sanur, Denpasar Selatan, Kesiman, Denpasar Tim., Kota Denpasar, Bali 80237, Indonesia
Opening Hours: 10AM-9PM daily
Telephone: +62 361 9381543
Website
5. Love Anchor – market with trinkets and beach ware
Since everything is so affordable there, there's no question that retail therapy should be a big part of your plans in Bali. Love Anchor is a market in Canggu, which is just a 30-minute drive from happening party district Seminyak.
The first floor of the market is filled with vendors selling shirts with palm tree prints, made-to-order jewellery, and straw basket bags. Don't hesitate to bargain with the vendors – you might just get a hefty price cut if you do it right!
Walk up to the second floor, and you'll find a large homeware shop, with pretty deco pieces like turquoise jewellery boxes and woven placemats. They also sell affordable organic body scrubs (from 35,000 IDR or S$3.50).
Tropical pouches – 40,000 IDR, S$4)
Note: While the official website states the market closes at 12AM, most of the stalls, except for one, are already closed at 9PM, so head down before that to make the most of your shopping trip!
Love Anchor
Address: Jl. Pantai Batu Bolong No.56, Canggu, Kuta Utara, Kuta Utara, Kabupaten Badung, Bali 80351, Indonesia
Opening Hours: 6AM-12AM daily
Telephone: +62 812 3830 6768
Website
– Food –
6. Keramas Aero Park – dine in an abandoned airplane
Keramas Aero Park is an old, abandoned airplane refurbished into a luxurious restaurant.
We tried the Balinese Pizza (IDR 90,000, S$9), a steal given that it can feed about 4. It had generous chunks of chicken drenched in a thick coat of mozzarella. For dessert, go for the Caramelised Fruit Pancake (34,000 IDR, $3.40), topped with caramelised apples and a scoop of strawberry ice cream.
You can even step out onto the wing of the plane – the surrounding views of the lush green rice fields, distant ocean, and almost cloudless blue sky are nothing short of amazing.
Read our detailed review of Keramas Aero Park here.
Keramas Aero Park
Address: Jl. Bay Pass Ida Bagus Mantra KM. 28, Keramas, Medahan, Blahbatuh, Kabupaten Gianyar, Bali, Indonesia
Opening Hours: 10AM-10PM daily
Telephone: +62 361 4791830
Website
7. Motel Mexicola – Mexican restaurant with vibrant walls
Motel Mexicola, despite the name, isn't an actual motel. Rather, it's a lively restaurant located in the heart of Seminyak, just 8 minutes from the beach. The restaurant itself features loud patterned stairs and walls, and quirky pictures that's reminiscent of vibrant Mexican culture.
Come night-time, the courtyard becomes a popular seating venue as live performances will be held there.
The Carnitas De Puerco (30,000 IDR, S$3).
We came between 4PM-6PM, during which tapas and finger food is served. We got ourselves the Carnitas De Puerco (30,000 IDR, S$3), a small taco filled with juicy, fried pork belly, horseradish and salsa.
Ample cheese is stuffed into the Flor De Calabaza (80,000 IDR, S$8).
The Flor De Calabaza (80,000 IDR, S$8) is a quesadilla filled with zucchini flower, chilli and melted mozzarella. Each piece is large, and filled with sweet, hearty zucchini that's supported by the delicious mouthfeel of melted cheese – we think it's enough for 3.
Motel Mexicola
Address: Jalan Kayu Jati No. 9X, Petitenget, Kabupaten Badung, Bali 80361, Indonesia
Opening Hours: 11AM-1AM
Telephone: +62 361 736688
Website
8. Gardin Bistro & Patisserie – fairytale-like garden setting
Located right in front of the Mirror Lounge & Club, Gardin Bistro & Patisserie is a cafe with floor-to-ceiling windows, giving you a view of the garden surrounding the cafe as you makan. The cafe is fairly hidden, with the bistro located along a narrow path, so it's unlikely that large crowds will form during lunch hours.
For the main, we'd recommend the Salmon Coulibiac (142,000 IDR, S$14.20), a risotto laden with thick strips of salmon with hollandaise foam. Quench your thirst with the Strawberry Peach Prairie (55,000 IDR, S$5.50), a delicious strawberry and peach drink, topped with ginger ale and fresh fruits.
To finish up your meal, go for the signature Gardin Cheesecake (55,000 IDR, S$5.50). The two layer cheesecake features creamy cheese as a centre and an Oreo biscuit crumb base, and topped with jam, cherries and a sprig of chocolate.
Come night time, each table will be lit up with candles. The star-shaped lamps strung up outside the cafe will also light up, so this cosy bistro is a great place to take your date to for a romantic dinner together.
Gardin Bistro & Patisserie
Address: Jalan Petitenget No.106, Seminyak, Kuta, Kerobokan Kelod, Kuta Utara, Kabupaten Badung, Bali 80361, Indonesia
Opening Hours: 10AM-1AM
Telephone: +62 361 8499799
Website
9. Nook – Indonesian "cai fan" in front of a rice field
Hearty meals at reasonable prices, and a great view of rice fields to boot – what's not to love about Nook? You can take a relaxing stroll down the pathway and explore the rice field, and even stand among the crops.
Nook serves traditional Indonesian fare like Nasi Campur, the Indonesian equivalent of cai fan. We ordered 5 dishes including tempeh manis, (6,000 IDR, S$0.60), a fried egg (9,000 IDR, S$0.90) and rendang campur, or beef rendang in coconut sauce (11,000 IDR, S$1.10). The total only came up to 47,000 IDR (S$4.70), rice included.
For a healthy start to the day, try their smoothie bowls. We had the Iluh (55,000 IDR, S$5.50), with dragonfruit base and chunks of fruit like banana, papaya and strawberry. To round off the nutritious goodness, the bowl is topped with grated coconut, granola and chia seeds.
Nook Restaurant
Address: Jl. Umalas 1 Gang Nook No. 1, Kuta Utara, Kerobokan Kelod, Kuta Utara, Kabupaten Badung, Bali 80361, Indonesia
Opening Hours: 8AM-11PM daily
Telephone: +62 361 8475625
Website
10. Cloud Cakes – for lovers of all things unicorn
Fans of all things unicorn and rainbow, Cloud Cakes is for you. This cafe features a dreamy pastel interior, and even a unicorn head on the wall near the entrance.
Food here is equally photogenic, and pretty affordable too. The Rainbow Spaghetti, priced at 45,000 IDR (S$4.50), is a steal for a main course. It's basically multi-coloured spaghetti prepared carbonara style, with chicken and mushroom.
For maximum indulgence, try the S'more Dip (23,000 IDR, $2.30), with melted marshmallows on a base of chocolate sauce. The toasted mixture was really sweet, but the wholemeal graham crackers for dipping, managed to even out the flavour.
Also try the Unicorn Dream (35,000 IDR, S$3.50), a salted caramel drink with cheerios topped with cotton candy.
Cloud Cakes
Address: Jl. Pulau Moyo No.48, Pedungan, Denpasar Sel., Kota Denpasar, Bali 80223, Indonesia
Opening Hours: 10AM-10PM daily
Telephone: +62 812-3836-888
Website
11. Bali Bohemia – Middle Eastern cuisine in a thatched hut
Located just outside the popular Ubud Monkey Forest, Bali Bohemia is a Middle-Eastern restaurant with laid-back vibes, housed in a two-story wooden hut with a thatched roof.
We tried their Mix BBQ Platter (128,000 IDR, S$12.80), an enormous dish laden with a mix of shish tawook, or chicken skewers, beef kebab and chicken sausage, marinated in fragrant BBQ sauce. Also included are veggie skewers – tomato, eggplant and zucchini, all of which have absorbed the smoky smell and taste of the grilling process.
If all that meat is too heavy, try the nourishing Rainbow (44,000 IDR, S$4.40) smoothie bowl as a side. Made up of blended fresh fruit, it is then lined with more seasonal ones – we got banana, strawberry and red dragon fruit – as well as with crunchy granola and coconut flakes.
Head over to the adjacent boutique hotel – you're allowed in to chill and hang around as long as you don't disturb the guests. You'll find a large pool with a bridge to connect one end to another, palm trees, and lounge chairs.
Bali Bohemia
Address: Nyuh Kuning, Jl. Nyuh Bojog, Ubud, Kabupaten Gianyar, Bali 80571, Indonesia
Telephone: +62 361 978631
Website
Lesser-known activities in Bali, Indonesia
Unlike the fast-paced society we live in, Bali is all about taking things slow. This perfect getaway promises a host of different activities. If you need more ideas, check out this comprehensive list of 50 things to do in Bali. For accommodation, this hotel in Seminyak is located in the heart of the city, near Motel Mexicola and a bunch of other cafes and shops.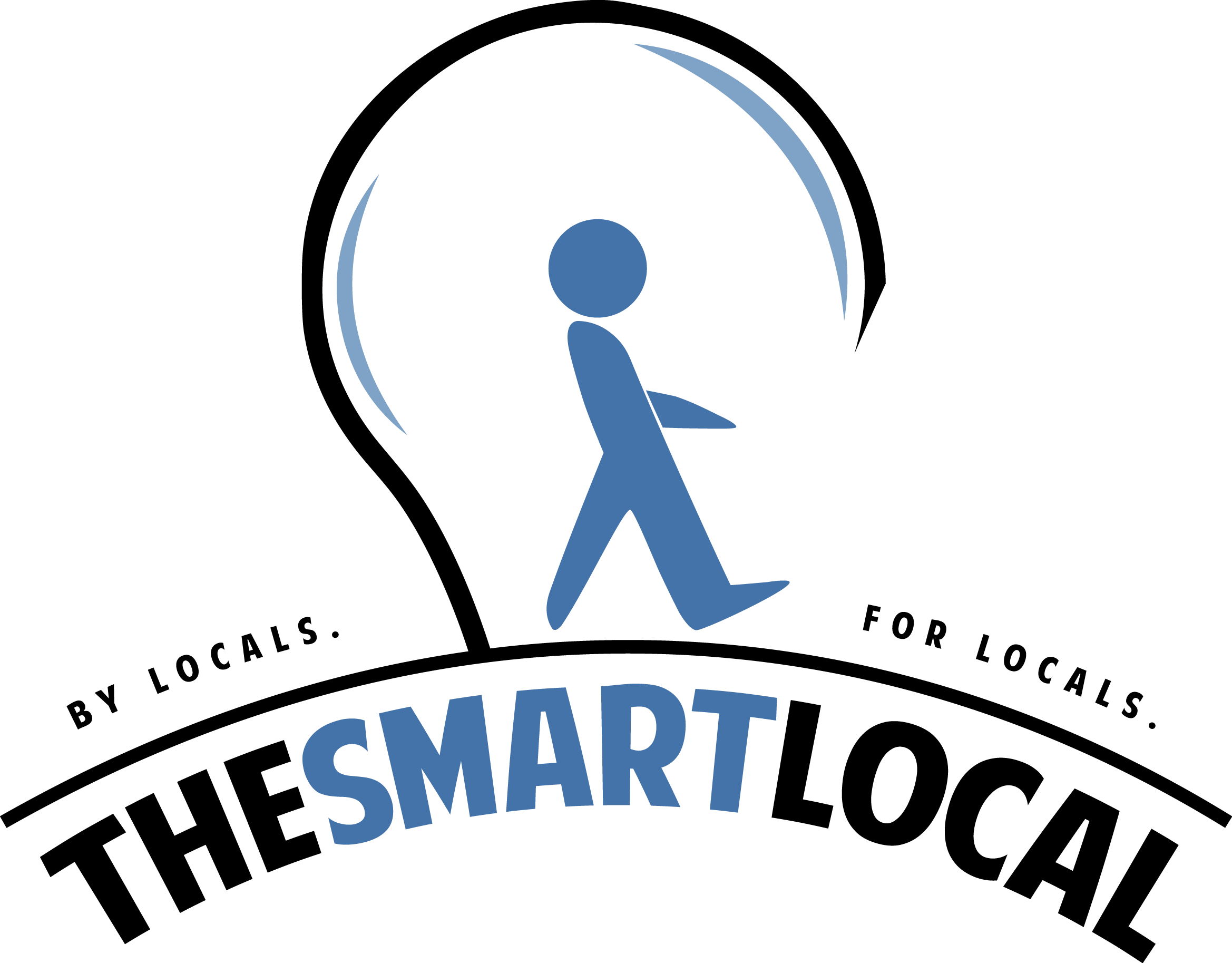 Drop us your email so you won't miss the latest news.