Hotel Indigo in Seminyak, Bali
Bali is one of Singaporeans' most popular getaways, with its pristine beaches dotted with the most happening beachfront clubs, themed cafes and countless boutique shops selling cute and cheap summer wear.
And as with any vacation, you'll need to find someplace to rest your tired feet after a day of exploring the top spots of the sun-kissed city.
Hotel Indigo Bali Seminyak Beach
Checking in at the reception area.
On our most recent trip to Bali, we stayed at Hotel Indigo, a 5-star luxury hotel chain with branches in Bali, Hong Kong, New York and Singapore. The one in Seminyak is located right in front of Seminyak Beach and is a 10 minute drive away from popular club KU DE TA and central shopping district, Seminyak Square.
PSA: read to the end for a special discount available to TSL readers!
The Classic Room with a balcony (from ~S$197/night)
The most "basic" room in this hotel, the Classic Room is 50 sqm and has a cheerful yellow interior and floor-to-ceiling windows that let plenty of sunlight in. To put this into context, an average HDB 3-room flat is 60-65 sqm, so there's plenty of room to chill with your loved one here.
The warm gold tones are a great mood booster, so you'll feel invigorated during your stay.
A boudoir and walk-in closet in your room.
Image credit: Trip Advisor
Here, you and your suitcase won't need to fight for space – there's an adjacent room specially made for your luggage. It also includes a closet and a boudoir (dressing room) that's fully equipped with a stool, mirror and lights for you or your bae to get your makeup on fleek before stepping out.
Relax out on the daybed on the balcony.
From your own private balcony, you can gaze out at the lush greenery and sparkling pool below your room. That's not all – your balcony comes with a daybed to laze on and experience the chill life at its best, or even to plan the next day's itinerary.
Classic Room
Price: From $196.35/night (3 adults, or 2 adults + 2 children per room)
Facilities at Hotel Indigo Bali: Pools, lounges and a poolside bar
Main Pool: Floats, Pool Lounge, and a hammock
Chill out at the hotel's stunning main pool with a flamingo float.
Bali's so hot, you're bound to want to cool off, and if you don't want to brave the crowds at the beach, Hotel Indigo's rockin' pools are the perfect places to dive in. In the Main Pool, you'll find tanning beds, expats and enormous floats, including a watermelon popsicle and even a giant rubber ducky.
Jump on the back of a huge flamingo and let the current bring you to the far end of the pool – the perfect spot for a picture under the clear blue sky.
Next to the Main Pool, the Cave Pool Lounge serves cold fruit juices, special BALIXOLOGY cocktails, sugarcane juice, and rolled ice cream to thirsty guests.
The photo-worthy spots stretch beyond the pool, to a white hammock in the grass and cushy seats right in front of the beach for you to watch surfers catch the wave.
First come, first served to the only hammock in front of the pool.
Cave Pool Lounge
Opening hours: 8AM-6PM
Secret Garden Pool: Quieter pool with a jacuzzi
Ask a friendly staff member to help you turn on the jacuzzi.
Retreat to the Secret Garden Pool if you don't fancy getting burned to a crisp during your visit to Bali, but still want a refreshing swim. Located beside the Main Pool down a winding path, it is surrounded by walls and trees. You can chill in the jacuzzi in the middle of the pool, or paddle about in its serene waters.
When you're done splashing about, smooth out the water wrinkles by sitting on a bed beside the pool, under the shade of trees.
Health Club: a gym for the conscientious
There are shelves of boxing gloves, skipping ropes and a yoga mat to supplement your workout.
It's never too late to work for that summer bod, especially if you're gonna be spending the next few days at Bali's beaches. Get your last-minute abs at Hotel Indigo's Health Club, which boasts a wide range of sports equipment. Practice your MMA throws on the martial arts bag, or check out the run-of-the-mill treadmills and exercise bikes… or are they?
With your own manpower, fire up your favourite sports network to gain motivation even as you're working out. The more you jog or bike, the more minutes you're adding to your show!
Note: Health Club is open 24/7
Sava Spa: loosen up with a professional massage
The masseuse will adjust the pressure of the massage according to your preferences.
And if you're looking for some serious pampering on your trip, book a personal spa session at the Sava Spa. We recommend the 60-minute Eastern Rose Aromatic Body Massage. Combining shea butter and rose oils with the skilful hands of the professional masseuse, the full-body massage helps unknot the tense muscles you got from hunching over your office desk all day.
To relax the body, the foot bath contains local herbs, and spices like ginger.
What's more, every spa session comes with a welcome drink of pandan leaf and fresh ginger to help relax your body, and a complimentary foot ritual before the massage. The session will end with a cup of Rice Tea with cinnamon and star anise.
Sava Spa
Opening hours: 10AM-8PM
Eastern Rose Aromatic Body Massage
Price: 1,300,000 IDR (~S$122.86)
Makase: Enjoy an international breakfast buffet spread
The cheese and cured meat section of the buffet spread.
You're gonna need extra fuel if you're travelling to far out places like the Ubud region or the neighbouring Nusa islands, and the hotel's in-house restaurant, Makase, will have you covered with its international breakfast buffet spread.
You can choose the way you want your egg – we got eggs benedict.
There are Western dishes like ratatouille and prosciutto, as well as Indonesian favourites nasi goreng and mee goreng. Over at the desserts section, treat yourself to sweet pancakes and waffles drenched in maple syrup, with bite-sized donuts to match.
Note: Enjoy the breakfast for an extra S$26/person.
Makase
Opening hours: 6.30AM-11PM
Incredible warmth from the Hotel Indigo Bali staff
Consult any of the hotel staff before you head out for the day – chances are, they're familiar with where you're going and can give local advice.
Heading out after dark in an unfamiliar city can be pretty daunting, but the hotel staff made sure to book a taxi for us beforehand. They even went the extra mile by ensuring the driver go our destination right before we drove off, and gave us the hotel name card in case we got lost and had to find our way back.
Bonus: Stay in a luxurious villa with a private pool
The door to the left opens to a private pool.
Your private pool, right beside the room of your villa.
For those looking for privacy and seclusion, the Wangsa One-Bedroom Pool Villa, located in an entirely separate wing, is one of the best rooms the hotel has. You'll be driven in a buggy to your doorstep, and checked-in privately with welcome drinks and fresh towels.
A separate daybed that overlooks your pool.
Instead of just heading out to Makase, you also have the option to get breakfast delivered to your villa. From there, you can make use of your spa welcome pack, take a nap in the large suspended daybed, or watch a movie on the interactive 46-inch TV.
You get a bathtub at the back of the room that you can soak in.
Wangsa One-Bedroom Pool Villa
Original Price: from ~S$621/night
Of course, if you'd rather save on the room and spend on your day activities, the hotel has got tons of other rooms for you to choose, like the 1 King Bed Patio (from ~S$259.46/night), with direct access to the garden and pool area.
The ultimate hotel for your summer getaway
Whether you're out exploring the best cafes Bali has to offer, or engaging in off-the-beaten-path adventures, chances are you'll be pretty dead beat by the end of the day. Hotel Indigo Bali Seminyak Beach, with its comfortable, spacious rooms and luxurious pools and spas, will ensure you're at the top of your game for your entire trip.
Enjoy the beautiful sunset at the poolside lounge with lighted-up lanterns to set the mood.
Oh, and about that discount – Hotel Indigo is rolling out their Seminyak Escape campaign, starting from 26th April till 14 May 2018, which offers a 30% discount off all usual room rates.
---
This post was brought to you by Hotel Indigo.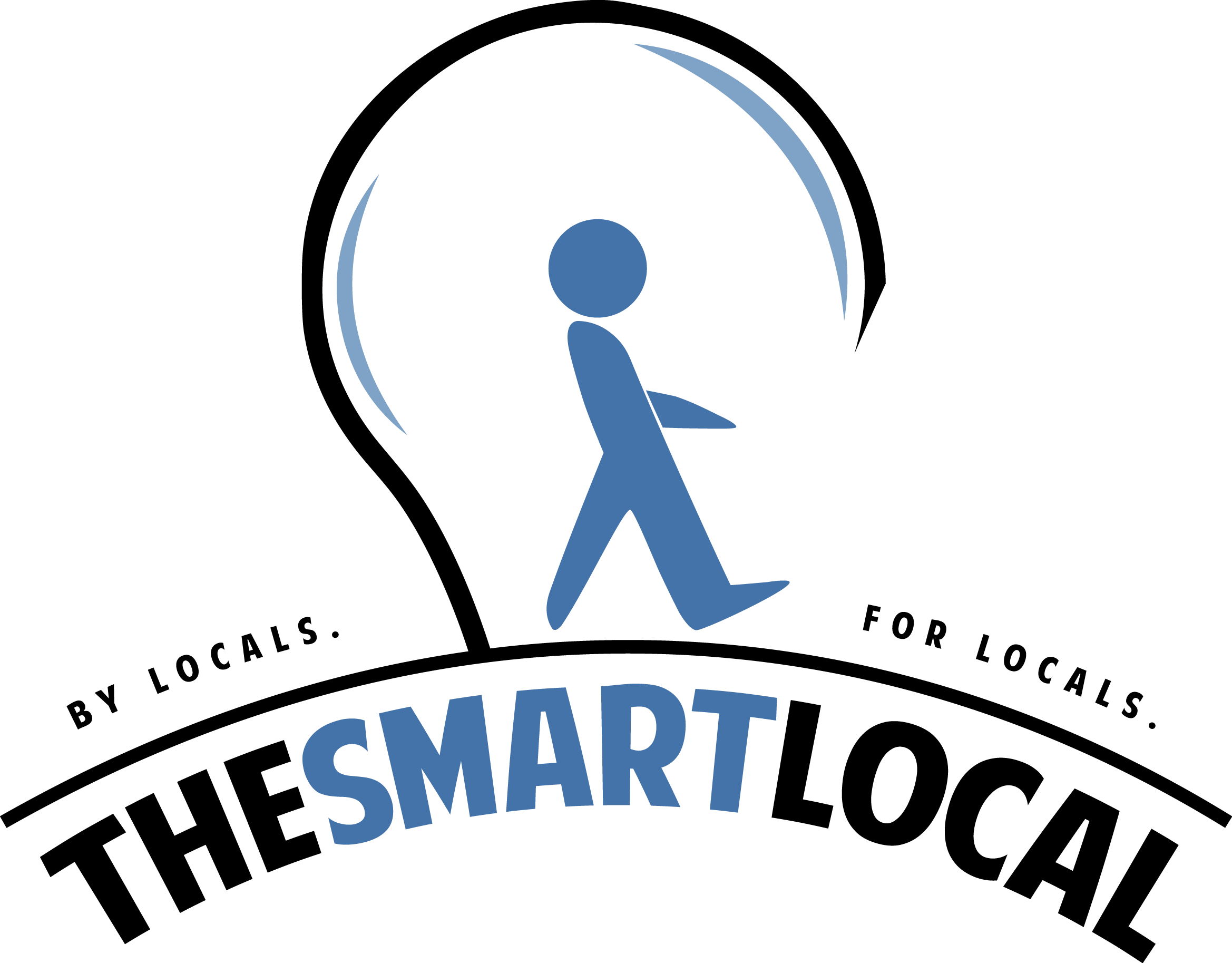 Drop us your email so you won't miss the latest news.