The Ultimate Guide to Cafes in Bali
Bali – land of pristine beaches, expansive paddy fields and glorious Indonesian food. But when it comes to dining, it turns out Nasi Goreng and Babi Guling aren't the only things you should be tucking into! Don't get us wrong – these local signatures are great. But what will truly surprise you is the hidden cafe culture here in Bali.
If you love the cafe scene in Singapore, you haven't seen anything yet. On our recent trip to Bali, we uncovered some of the best cafes around. Many of them have a distinct European flavour, as they're owned by affluent owners who're able to design them in any way they dream of. Cafe-hopping may be a costly affair back home, but there's cheap and quality cafe fare here at every corner.
With this list of 15 incredible cafes on the island, ain't nobody got time to play at the beach!
1. Cafe Pomegranate
If you're a sucker for amazing sunsets, this is the perfect spot for an early dinner. Located in the middle of a rice field in Central Ubud, it's 20 minutes by foot from the main road. You'll pass several cafes and stores selling artwork, and you'll know you've reached when you see a huge tent in the middle of a rice paddy field. The location is pretty deep in, but you'll have no regrets when you see the amazing view.
The menu here offers cuisines from different countries, catering to tourists from all over the world. Think Japanese sushi, Singaporean chicken rice and even Pita bread with hummus.
We got the Curry Dip Noodles, Chicken (Rp 66,700 / SGD6.67), serving blanched yellow noodles to be dipped in thick yellowish curry. While I'll have to say that the food here isn't as stellar as the rest of the cafes I've visited, I'll come here – with mosquito repellent liberally applied – just for the experience of dining under the stars or as the sun sets.
Website: http://cafepomegranate.org/
Address: Jl. Subak Sok Wayah
Opening Hours: 0900 – 2100 Daily
2. Monsieur Spoon
With several outlets in Bali, Monsieur Spoon is a French bakery and cafe selling a large range of pastries and cakes. We visited the outlet in Canggu and it had a beautiful al fresco dining area decorated like a garden for those who love the sun.
We ordered a Croissant (Rp 35,000/SGD 3.50), Lemon Meringue Tartlet (Rp 28,000/SGD 2.80), Opera Cake ( Rp 39,000/SGD 3.90), Salted Caramel Chocolate Tartlet (Rp 28,000/SGD2.80) and 2 differently flavored Eclairs at Rp 25,000 each (SGD 2.50).
Extremely affordable and delicious, all of the desserts were equally scrumptious. The Lemon Meringue Tart had a smooth, silky and slightly tangy curd with a soft crust finished with a delicately torched meringue. As for the Salted Caramel Tart, the crust was slightly harder but it gave way to a creamy, sticky salted caramel filling. The sweet tooth in me thought it was a little too salty though.
Overall, it's a great place to chill with a cuppa coffee while basking in the warm embrace of the morning sun.
(All prices exclusive of tax and service charges)
Website: www.monsieurspoon.com
Find various outlets/opening hours on site.
3. Betelnut Cafe
A stone's throw away from Monsieur Spoon bakery in Canggu is Betelnut Cafe, a healthy food cafe. Even though they offer vegetarian, vegan and raw food choices, it attracts even carnivorous people like us! I've never seen a more colorful table of food than the spread we had here. If you're a fan of coconut milk, go for the Chunky Monkey Smoothie (Rp 30K/SGD3) – a blend of banana and coconut milk.
Think salads are boring? Think again. The Bali Salad (Rp 55K/SGD5.50) we had here was a medley of colors, tastes and textures. It had a mix of spinach leaves, coconut, tempeh, long beans and fried shallots with a thick green curry dressing – a party on our tastebuds.
We ended our meal with 2 slices of cakes – the Betel Cake (Rp 30K/SGD 3) made with dragon fruit, and a Nutella Cheese Cake (Rp 35K/SGD 3.50). We loved both but if we could only choose one, it would be the latter. Creamy and not overly sweet or jelat, you simply can't stop once you start.
This is one place I will definitely hit if I'm back in Bali. PLUS, ladies, there're tons of eye candies here too! /winks
Facebook: https://www.facebook.com/pages/Betelnut-Cafe/289844997715255
Address: Jl. Pantai Batu Bolong, No. 60, Canggu,Kuta Utara, Bali, Indonesia
Opening Hours: Tuesday to Sunday 0700 – 2200
4. Corner House
As its name suggests, Corner House is located in a 2-storey building at the corner of the road. The spacious, cosy cafe is beautifully decorated with wooden furniture, much like an English cottage. They sell a pretty neat variety of food from brunch classics to hearty mains, desserts, bar food and alcoholic beverages.
The Sticky Date Pudding (Rp 50K/SGD5), a popular choice among diners, was topped with a scoop of creamy vanilla ice cream that complemented the dense but slightly dry cake
The coffee at Corner House is made by the people behind Revolver Coffee, another cafe in the city popular for their coffee. The Cappuccino (Rp 25K/SGD2.50) was smooth, creamy and capped with a layer of lovely foam which gave me a foam moustache.
Another popular item from their menu is the Corn Fritter Stack (Rp 75K/SGD7.50). Think vegetable pancakes that are crispy on the outside and moist on the inside, layered with halloumi (a type of cheese) and sweet stewed tomatoes. We couldn't stop attacking this dish even though we were so full from all our previous conquests. The poached egg was done perfectly too – a slight prick and out flowed the golden lava. Recommended!
Website: http://www.cornerhousebali.com
Address: Jl. Kayu Aya no. 10A, Seminyak, Bali 80361, Indonesia (Prices exclusive of tax and service charges)
Opening Hours: 0700 – 0000 daily
5. Angelita Tea Salon and Patisserie
With a concept similar to French luxury bakery Laduree famed for their macarons, Angelita has equally delicious and tempting sweet treats. Angelita is popular for their salted caramel eclair and desserts, attracting crowds with their oh-so-photogenic interior and meticulously crafted sweets.
For the matcha lovers, definitely don't miss out on the Matcha Latte (Rp. 28,000/SGD2.80) here. Though the coffee aroma in it wasn't very strong, the matcha packed a punch. You can even taste the slight bitterness coming through the creamy, milky drink. While I prefer my latte sans sugar, the others preferred it to be slightly sweetened.
Also noteworthy here is the viennoiserie – we got a Nutella Croissant (Rp 15,000/SGD1.50) to and it didn't disappoint. Warmed before serving, the flaky pastry was soft and slightly chewy on the inside and had a generous amount of Nutella spread within. If you enjoy Tiong Bahru Bakery's croissants, you'll love Angelita's version. For those who don't fancy Nutella, the plain and almond versions are available along with the Sausage Danishes.
If you're a fan of eclairs, you HAVE to visit this patisserie. Angelita has Eclairs (Rp 32,000/SGD3.20) in assorted flavors from passionfruit to oreo and salted caramel. They also offer a 3-tiered High Tea Set that comes with a variety of sweet and savory treats like scones and sandwiches.
(Prices are exclusive of taxes and service charges)
Website: http://www.angelitapatisserie.com
Address: Jl. Raya Kerobokan no. 10A Banjar Taman, Bali 80361, Indonesia
Opening Hours: Daily 0900 – 2200
6. The Bistrot
Found in a glasshouse along the main road of Seminyak, this two-storeyed cafe restaurant and bar is a sight to behold. With an impressive wooden and natural hewn stone dining area, this place combines vintage and elegance under one roof.
Prices here are higher than that of other cafes we visited, but still a lot more affordable when compared to Singapore.
We were recommended two desserts – Baked Alaska and their Apple Tarte Tartine. For the avid instagrammers, order their Baked Alaska – a dessert consisting of vanilla ice cream topped with a browned meringue, sitting on a boozy pancake. While I didn't fancy the gummy-like pancake, I really enjoyed the creamy ice cream dotted with black specks of vanilla.
Website: http://www.bistrot-bali.com
Address: Jl. Kayu Aya No. 117, Seminyak, Kuta, Bali 80361, Indonesia
Opening Hours: Daily 0730 – 0000
7. Livingstone Cafe and Bakery
Founded in 2013, this goes into my list of gorgeous cafes in Bali. Situated in a grand two storey building, the first floor holds a bakery selling a variety of pastries and breads. The second is a spacious and minimalist area exuding Kinfolk-y vibes, selling clothes, furniture and other knick knacks.
We started off with their Thai Crab Cakes (Rp 55K/SGD5.50) which were excellently fried to a golden brown. Hot and crispy, each bite of the breadcrumbed morsel gave way to a moist and succulent interior.
Livingstone differentiates themselves by their creatively made fare – photogenic watermelon bread loaves, fruit infusion coffees and uniquely designed desserts. The watermelon bread was purely for visuals though – it tastes like usual raisin bread.
For those looking for something different, try their range of fruit infusion coffees – Strawberry Coffee, Orange Coffee, Avocado Coffee or the Peanut Banana Coffee (Rp 35K each, SGD3.50). We tried all 4 and all of us preferred the last two.
Another must-try here is their Taro Latte (Rp 33K/SGD3.30). It was nothing like the Taro Lattes we have here in Singapore, and probably the best I've ever tried. Thick, creamy and smooth, every sip boasted strong hints of taro which didn't taste the least bit artificial. Everyone at the table couldn't stop raving about it.
Too pretty to be missed, their Lemon Mango Jelly Cheesecake (Rp 30K/SGD 3) came in the form of a broken egg – a white chocolate shell encasing smooth lemon cheesecake topped with a slippery mango jelly.
They have breakfast, lunch and dinner menus here so you can practically have all three meals here!
(Prices exclusive of service and tax charges)
<Website: www.livingstonebakery.com
Address: Jl. Petitenget No. 88X, Kerobokan, Bali, Indonesia
Opening Hours: Daily 0700 – 2200
8. Petitenget
Located in Jalan Petitenget, Petitenget exudes chill vibes in the day and romantic vibes come nightfall. With indoor seating, al fresco dining and a bar counter, diners can choose where they want to sit at according to the occasion.
Come here by 2pm to enjoy their Brunch menu – featuring cute owl-shaped sunny side-ups, a full breakfast plate, house-baked sourdough, brioche french toast and many more. Alternatively, their all-day menu boasts many unique dishes too.
We were recommended their Papardelle Pasta (Rp 120K/SGD 12) – Hand rolled semolina flour parpadella, slow braised lamb shoulder, green olives, tomato & thyme ragout and mint & lemon salmoriglio.
For bigger groups, there is also a Seafood Sharing Platter (Rp 140K/SGD 14), featuring a range of small bites like snapper ceviche, tuna and horseradish stuffed into parmesan cheese cones and salmon slider burgers.
(Prices exclusive of tax and service charges)
Website: http://www.petitenget.net
Address: Jalan Petitenget 40X, Seminyak, Bali, Indonesia
9. Sisterfields
When we visited this place at 10.30am and were told we had to wait for over 30 minutes for a table, I was excited and skeptical at the same time. We started with their Polenta Fries (Rp 50K/SGD 5), and they were AMAZING.
Polenta is not as popular a dish in Singapore as it is in Bali. Made of cornmeal, it can be boiled into a thick porridge to be enjoyed like a bowl of oats. Otherwise, it can be baked, fried, or grilled. Accompanied by a creamy tartar sauce, each serving came in 8 huge sticks of freshly fried breadcrumbed polenta. Encased with a thin crisp crust and topped with shaved cheese, it almost melts in your mouth. Sooo addictive.
Don't be startled by the look of this dish. This Pulled Pork Charcoal Roll (Rp 70K/SGD 7) makes use of the increasingly popular ingredient, edible charcoal, to give the buns its characteristic black color. In terms of authenticity, this triumphs most of the charcoal baked goods I've tried, though the heavy use of charcoal leaves a slight bitter aftertaste that some might not take to.
Another winning dish was this Acai Berry Bowl (Rp 95K/SGD9.50). A huge, cold bowl of blended frozen berries mixed with crunchy granola. So simple, so beautiful and so good. Great for a hearty, healthy breakfast.
Sisterfields is hands down the best Bali cafe I've tried, complete with excellent customer service to boot.
(Prices exclusive of taxes and service charge)
Website: http://www.sisterfieldsbali.com
Address: Jl. Kayu Cendana No.7 Seminyak, Kerobokan, Bali, Indonesia
Opening Hours: Daily 0700 – 1700
10. The Fat Turtle
This place was so nondescript, I couldn't spot it even when our driver stopped us outside the cafe! Yet it turned out to be one gem of a cafe nonetheless, so good that the TSL team made 2 trips there during our stay in Bali.
The Banana Bread French Toast (Rp 45K/SGD 4.50) came with two thick and moist slices of Banana cake cooked a la French toast style – dipped in an egg mixture and then pan-fried. It was then finished with caramelized banana slices with crystallized sugar crusts, a scoop of vanilla ice cream, and digestive crumbles.
Our favorite item of the lot – Green Tea Churros (Rp 30K/SGD 3) served with a salted caramel dip. Though the green tea taste was indiscernible and it could do with a greater serving of caramel, the texture and crunch of the churros more than made up for it. Crisp and sugary on the outside yet remaining moist on the inside, we couldn't stop at one.
We also got their Red Velvet Pancakes (Rp 55K/SGD 5.50) which came in a stack of three fluffy cakes with subtle hints of chocolate.
If you're a sucker for latte art, you can request for their turtle art when you order your cuppa!
(Prices exclusive of taxes and service charge)
Facebook: https://www.facebook.com/thefatturtlebali
Address: Jl. Raya Petitenget 886A, Seminyak, Kuta, Bali, Indonesia
Opening Hours: Daily 0900 – 1900
11. Bali Bakery
We stumbled across this cafe bakery while waiting for our table at Sisterfields at Seminyak. Also a patisserie, they offer a variety of huge pastries like Strawberry danishes, croissants and hot food. Ideal for a chillax afternoon, their menu covers Breakfast to Dinner items and Western to International choices.
We thought the Strawberry Danish (Rp 10.7K/SGD 1) was nothing to scream about but the Purple Dragon Juice (Rp 40K/SGD 4) made for a really refreshing drink.
Their Jumbo Beef Dog (Rp 81,900/SGD 8.20) sounded absolutely scrumptious, and we decided to give it a go. True to the description, the hotdog wasn't like your usual franks. It was huge and tucked into a pillowy bun topped with a generous serving of melted mozzarella cheese. The thin cut fries were freshly fried and ultra crispy.
(Prices exclusive of taxes)
Website: http://www.balibakery.com/
For outlet locations and opening hours, visit their site.
12. Grocer and Grind
Packed with both tourists and expats enjoying their breakfast with a cuppa and free wifi connection, Grocer & Grind is one of Seminyak's trendiest cafe to be at. With no added service or tax charges, you'll definitely head back here.
We came here for breakfast and ordered the Poached Eggs with Creamy Forest Mushrooms (Rp 75,790/SGD 7.60). It arrived with 3 slices of toast – a lovely complement to the golden egg yolk that oozed out once it was sliced.
A beautiful dish you won't bear to cut into, the Ricotta Pancakes (Rp 60,632/SGD 6.10) were thick and covered in sweet maple syrup. A whole banana and several strawberry pieces crowned the stack. The pancakes were richer than the usual ones due to the ricotta cheese added, but they were a little too dense for my tastebuds.
The Lemon Meringue Tart (Rp 34,980/SGD 3.50) had a soft crust and a tangy sweet lemon curd within. I would've liked the curd to be smoother, but it was a great palate cleanser nonetheless.
Website: http://grocerandgrind.com/
For outlet locations and opening hours, visit their site.
13. La Laguna
We stumbled upon La Laguna while looking for the rickety bridge in Bali. Even the locals did not know where it was so we spent a good 30 mins searching the beach area for it. Sadly, when we found the bridge it no longer had that same rustic charm after getting an upgrade. But our journey was not for nothing. We ended up discovering one of Bali's best hidden gems – La Laguna. It's so obscure that even the Internet does not know where it is.
We learned that the Spanish owner of this cafe was an absolute perfectionist, importing even trees and wooden carriages to create the most whimsical looking cafe you'll see in Bali. He spent 2 years creating this look, going through several re-designs to ensure it perfectly fit his vision. Here are the carriages, which are the reserved seating areas for VIPs.
The cafe also had a mini-zoo section – we took pictures with a giant parrot and saw some geese hanging out by the river. We were so impressed by this cafe that after visiting it, we changed our plans and immediately set out to visit another cafe the owner had created – La Favela.
Address: Jalan Pura Kayu Putih, overlooking at Kayu Putih beach. Alternatively, look for the 'Rickety Bridge'
Opening Hours: Daily 1100 – 2300
14. La Favela
La Favela serves Mediterranean cuisine and it is located in a popular part of Semniyak just two doors down from The Bistrot (no.6 in this list). If you want to know what a labour of love is, this cafe defines it. It was designed in a Brazilian theme, with religious and vintage elements and even a mini-version of the Christ the Redeemer statue.
The private rooms were loving decorated, and distinct from the interior dining and bar areas. My favourite part was the middle of the cafe, that was beautifully bathed in sunlight from every angle.
These pictures do not do this place justice. Be sure to check out their website below for a virtual 3D tour of their cafe.
Website: http://www.lafavela.com/
Address: La Favela, Jl. Laksamana Oberoi 177X, Seminyak, Bali 80361, Indonesia
Opening Hours: Daily 11am till late
15. Taco Beach Grill
If you're ever left wondering where to go for your next meal, Taco Beach is your best bet. Serving up Mexican style tacos with a local twist, this restaurant promises only fresh ingredients sourced from Bali itself. Better still, you get free flow salsa!
Taco Beach's Babi Guling Tacos (Rp 65,000 for two/ ~SGD 6.60) is a definite must-try for the first-time visitor. Babi guling is a local dish commonly found around Bali and taste amazing in all forms, but especially so when nestled on a bed of rice encased in a crispy taco shell. Don't be fooled by the small portions, these tacos can actually be quite filling!
Other recommended tacos include the party-in-your-mouth Baja Fish Tacos (Rp 65,000 for two/ ~SGD 6.60) and the Beef Rendang Tacos (Rp 65,000 for two/ ~SGD 6.60) to complete your Balinese taco experience of a lifetime.
Website: http://tacobeachgrill.com/
Address: JL. Kunti, Seminyak, Kuta, Bali 80361, Indonesia
Opening Hours: Daily 0800 – 2300
Get packing right away!
Bali is such a beautiful place with everything you could ask for – great food, affordable, delicious grub and beautiful weather. The service we received at each of the cafes was impeccable too. As for me, I'm already planning of my next trip to this beautiful sunny island!
Travel Hacks 101
The next time you travel, forget about ever paying for exorbitant roaming costs for phone calls again. With the revolutionary app Movit, you can pay local rates for overseas calls all across the world!
This genius app allows you to move your number to any phone, and even connect multiple numbers to an overseas phone line to save money. What's more, you get to keep your usual number so you always stay contactable! Read our feature on Movit soon to learn more about this money-saving tip.
---
This post was brought to you by Movit.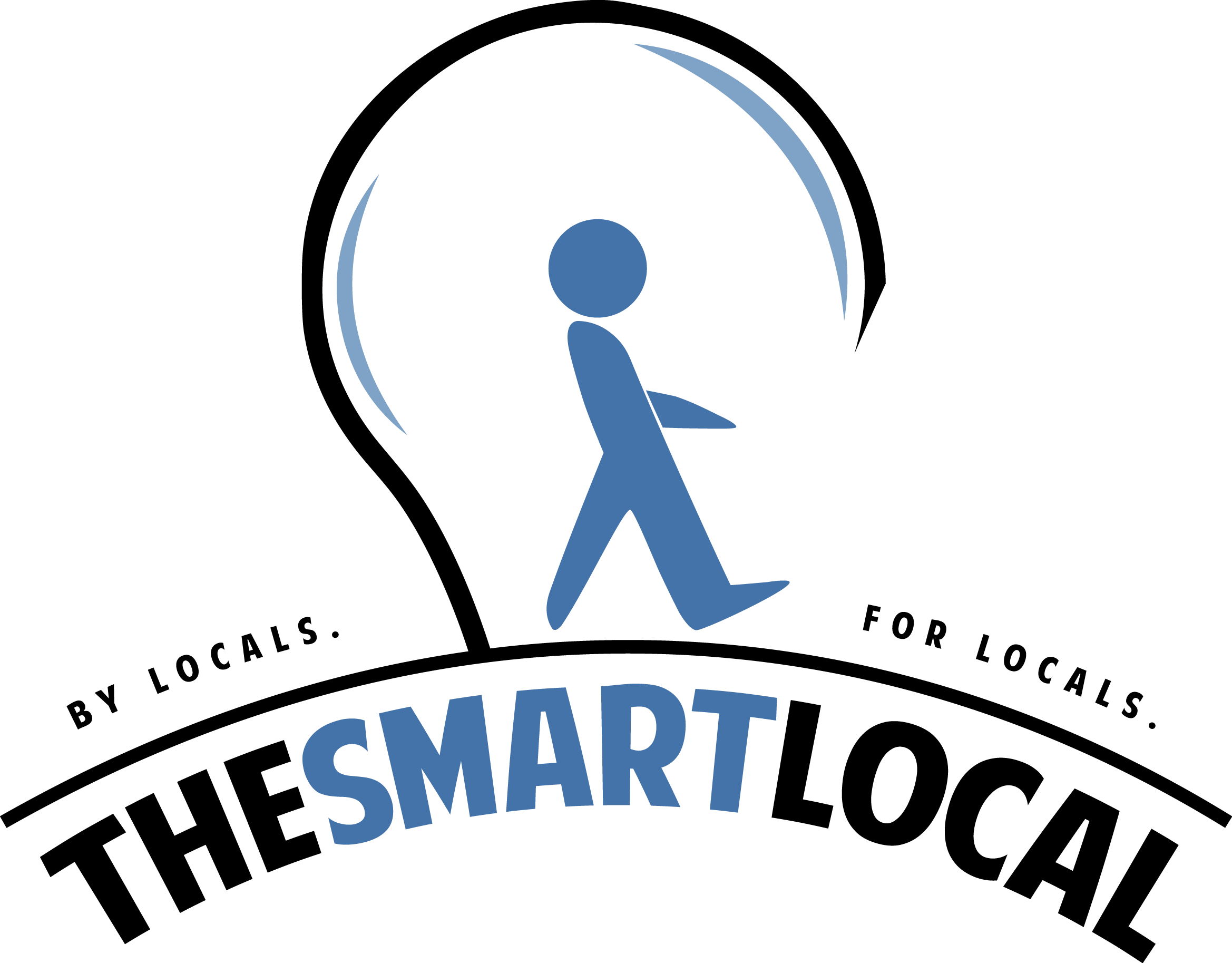 Drop us your email so you won't miss the latest news.