Off Bali's beaten path
Adapted from source: @jan_eidi
Bali might have captivated us – and our social media feeds – with her gorgeous beaches and insane nightlife, but there's more to this island paradise than that.
I'm talking about the weird to the downright wacky – from restaurants on an active volcano, to an abandoned theme park that maaay have man-eating crocodiles lurking around. No fear? Well, strap yourselves in – here are 11 strange things to do while in Bali!
1. Explore a hidden underwater garden temple
Where: Pemuteran Bay
Explore the waters of Pemuteran Bay, which are adorned with statues and shrines which help promote coral growth. The result? An entire underwater garden that looks straight out of Atlantis.
And we might have heard about sponsoring puppies, wild lions, or even a child – but corals? Play your part in conserving Bali's marine life and sponsor a baby coral. The good folks at Pemuteran Bio-Rock Project will even form your name out of wire and place it in the underwater garden, creating a base for corals to grow on.
Getting here: Reaching Pemuteran via public transport may be a bit of a challenge, so we'd recommend hiring a driver to bring you straight to Pemuteran Bay by car. An airport pick-up costs around RP600,000 ($62), and takes 3.5 – 5 hours depending on the route.
2. Go spelunking into a limestone sinkhole
Source: @otexhoutenhendra
Where: Goa Peteng
Spelunk. A fancy word for cave exploring – and also the sound you'll be making as you dive into the ice-cold freshwater lake after a 150m downward hike into Goa Peteng. It's not an easy feat though – not everyone has managed to make it! Don't worry, it's not that they died halfway or anything – it's just the stench of guano (bat poop) can get pretty bad, deterring many from going any further.
Locals also believe that every full moon, the lake forms a narrow passage that guides swimmers into an ancient chapel. Baloney or not – there's only one way to find out!
Location: Jalan Taman Sakura 1, Badung, Bali
3. Have lunch in an actual airplane
Source: @jhonyseptianwenur
Where: Keramas Aero Park
While Bali has a mysterious number of abandoned airplanes just lying around waiting to be explored, Keramas Aero Park holds one that's been restored and revamped into a restaurant – where you can sit back and enjoy delightful Indonesian cuisine served by your very own "flight attendant".
Source: @baliprivatevilla
The most exciting part? You can even walk on its wings, or sit in the cockpit and pretend to be a pilot!
Location: Jl. By Pass Prof. Ida Bagus Mantra KM. 28, Keramas, Kabupaten Gianyar, 80511
Telephone: +62 361 4791830
4. Whizz down a natural waterslide
Where: Aling-Aling Waterfall
Sometimes, sitting on a rollercoaster and expecting imminent death isn't thrilling enough. And while sliding down a waterfall sounds like it'll land you on an episode of I Shouldn't Be Alive, Aling-Aling Waterfall's unique rock formations have made it a natural waterslide you can safely go on. Life vests are available for extra precaution as well!
Source: @ode.arizona
Depending on adrenaline preference, some daredevils may even choose to take a huge leap of faith into the water from the top of the 35m tall waterfall instead.
Getting here: Hire a ride from Singaraja to the village of Sambangan. If you're going without a local driver, it'll help to get some help from the villagers along the way. There're also road signs that will lead you to the waterfall.
5. Become Indiana Jones in an underground labyrinth
Where: Goa Gala Gala
Built in 1961 with nothing but a crowbar, Goa Gala Gala is an underground house in Nusa Lembongan, a small island off the Southeast coast of Bali. Rooms here are only 1-2 metres high, and come with 7 exits. You might want to bring a friend along for this one – it's easy to get lost within the maze of tunnels and rooms!
Location: Jl. Hangtuah No. 46, Lembongan Village, West Nusa Lembongan Island
6. Have the time of your life at a graffiti-filled abandoned theme park
Source: @jan_eidi
Where: Taman Festival Bali
Though it's been abandoned for close to 20 years, Taman Festival Bali was quite the theme park back in its heyday. I'm talking the world's first inverted roller coaster, Bali's biggest swimming pool and even a crocodile pit. Today, the theme park's only regulars are curious urban explorers, gigantic spiders and nasty crews of hornets.
What's left of the crocodiles…we hope. Source
Now that's one place I'd like to explore. Source
Fun fact: after the park shut down in 2000, developers left the crocs out in the wild. Legend has it they eventually turned into man-eating beasts, and still roam the area today. Crikey!
Getting here: A taxi from Kuta to Sanur costs about RP75,000 (around $8) and takes 30 minutes. Once at Sanur, head towards Sanur Beach till you reach Padang Galak. Taman Festival Bali is still registered on Google Maps, so you shouldn't have much trouble locating the place.
7. Catch some waves in a beach cave
Where: Suluban Beach Cave
Strike 2 places off your Bali bucket list by catching some waves at the mystical Suluban Beach Cave, which lies directly under the legendary Uluwatu Temple. The lake within Suluban Beach Cave leads out to the ocean, making it a popular spot among the surfing community.
Uluwatu Temple. Source
Suluban Beach is also an excellent spot to catch the sunset!
Getting here: A ride from Kuta to Uluwatu takes about 40 minutes
8. Dine atop an active volcano
Where: Madu Sari Mountain Restaurant
Dine on the edge – literally. Situated on the crater-rim of the very much active Mount Batur, Madu Sari Mountain Restaurant treats its patrons with a bird's eye view of Lake Batur and the surrounding mountainscape.
Morning view from Mount Batur. Source: @jazzypursey
Travel tip: Don't miss your chance to catch Bali at the break of dawn with the Mount Batur Sunrise Trek! Start your journey under a blanket of stars and make your way up – you'll soon be rewarded with a stunning view above the clouds. Oh, and you'll also be provided a nice breakfast of hot coffee and eggs boiled in volcanic steam.
Find out more about guided tours here.
Location: Jl. Penelokan, Kintamani, Batur Tengah, Kabupaten Bangli, 80562
Telephone: +62 366 51810
9. Learn a secret sign language at Bali's deaf village
Where: Bengkala Village
Begin your journey off the beaten path at Bengkala Village, also dubbed Bali's 'Deaf Village'. With over 2% of its inhabitants being deaf, the villagers have come around to inventing their own unique form of sign language, called "Kata Kolok" ('Talk of the Deaf' in Bahasa Indonesia).
Deaf villagers performing an act. Source
The village even has its own vibrant arts scene, and holds regular theatre and dance performances for curious visitors.
Traditional dance of the deaf. Source
Location: Kubutambahan, Buleleng, North Bali
10. Test your courage at the village of the dead
Where: Trunyan Village
If you're still hungry for adventure after your meal at Mount Batur, hop onto a boat that'll bring you across Lake Batur to Trunyan – Bali's village of the dead. Unlike typical Balinese customs, the people of Trunyan don't bury or cremate their dead. Instead, bodies are kept in bamboo cages to R.I.P – rot in peace.
Not your typical villagers. Source
The macabre sight of skulls and bones might be hard to digest, but no need to worry about the stench – there's a huge fragrant banyan tree that's over a 1,100 years old to take care of that.
Travel tip: Keep some spare change handy – you may be asked to leave a donation for the dead!
Getting here: Trunyan Cemetery can be reached in 20 minutes via boat across Lake Batur. We'd recommend going there with a tour guide to avoid getting touted by boat operators.
Exploring Bali in a new light
Though she'll always be known for her sandy shores and stunning culture, we say it's time to give the quirkier side of Bali a chance.
And maybe, the whole thing about man-eating crocodiles is just a myth – phew! But hey, that's just another reason to ditch the tourist traps and go ahead with your adventure into the great Balinese beyond.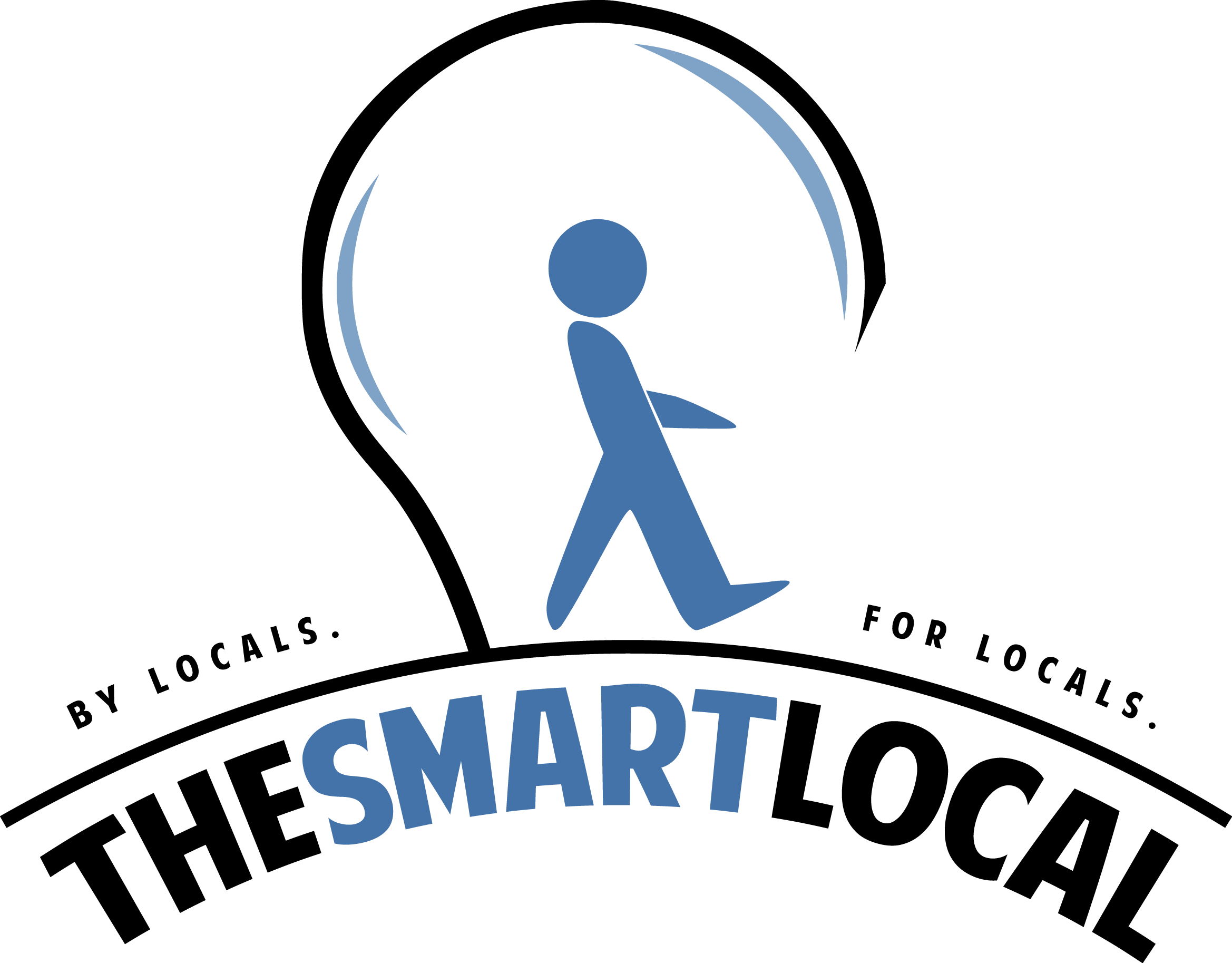 Drop us your email so you won't miss the latest news.