Hidden gems in Kuala Lumpur
Singapore and Malaysia have had a longstanding friendly rivalry over who's better – which country does Hainanese chicken rice belong to? Is Legoland Malaysia or Universal Studios Singapore better? The debate never ends.
With the SGD to MYR exchange rate currently hovering around 3.15, we figured that, as the cheapo Singaporeans we are, there'd be no better time to find out what Malaysia really has to offer – that SG doesn't have.
Here are 15 places in KL worth hopping on that 1-hour flight for:
1. District 21
Indoor theme parks in Malaysia are often overshadowed by larger theme parks like Sunway Lagoon and Legoland. But District 21 (RM75 per ticket), a post-apocalyptic themed indoor adventure park sprawling a massive 70,000 square feet is well worth the visit.
District 21 boasts the world's first indoor roller glider – a 160m long zip line roller coaster that'll make you feel like you're about to fall at every bend. Other than that, revive your memories of OBS with the largest indoor high element course in Asia, or race against time on a rock wall with climbing holds that retract one by one from the bottom. Climb fast, or you'll end up falling!
Address: AT 6, Level 1, City Mall, Lebuh IRC, IOI City, 62502, Ioi Resort, Putrajaya, Wilayah Persekutuan Putrajaya, Malaysia
Opening Hours: 10.00am – 8.00pm
Telephone: +60 3-8328 8888
2. Martin Kary Salt Cave
Walking into Martin Kary is the closest you'll get to walking into an actual salt cave, with all of the store's decor and furnishing – except the ceiling – either being made from or coated with rock salt.
We tried the Beef Grill Skewers (RM55), Sliced Beef (RM23) and the King Prawn Grill (RM50); dishes are served teppanyaki-style or over a salt grill and cooked fresh in front of diners, but we found them rather bland in taste – the saving grace was the shoyu barbeque sauce which added some depth.
Address:6, Jalan Solaris 5, Solaris Mont Kiara, 50480 Kuala Lumpur, Wilayah Persekutuan Kuala Lumpur, Malaysia
Opening Hours: 11am to 11pm
Telephone: +60 3-2856 7527
3. Chequers
We initially visited Chequers for their range of sweet and savoury donuts, but only learnt that their menu changes every 6 months when we got there. Their waffle burgers were a saving grace for us though – we tried the Mexican Fried Chicken (RM26), and the waffles had a nice balance of sweet and savoury which complemented the meat well.
They're also running a waffle eating competition from now till the end of March, where participants can order two waffles for RM10 and aim to finish them within 15 minutes! The fastest will get their share of screen time on the cafe's hall of fame, and the top three will walk away with RM600 worth of prizes.
Address: 153, Jalan Aminuddin Baki, Taman Tun Dr Ismail, 60000 Kuala Lumpur, Wilayah Persekutuan Kuala Lumpur, Malaysia
Opening Hours: 8am to 11pm
Telephone: +60 3-7733 3068
4. Skytrex Adventure Park
Move aside, Forest Adventure. What better way to conquer your fear of heights than being 17 metres above ground on a tightrope?
Located within Taman Botani Negara Shah Alam (National Botanical Garden Shah Alam), Skytrex Adventure Park will have you enjoying a bird's eye view of the vast forest while conquering obstacle courses of three difficulty levels (RM35, 45 and 55), with each course packing around 20 obstacles.
Address: Jalan Liku 8/1, Seksyen 8, 40000 Shah Alam, Selangor, Malaysia
Opening Hours: 8am – 5pm (booking required)
Telephone: +60 13-276 9841
5. Come Eat Lok Lok
Come Eat Lok Lok is a family business of over 2 years. Their main draw? Lok Lok going for RM1.20 per stick!
Their range of lok lok is pretty ordinary, but their deep fried items stood out to us with their perfect crispiness.
They also provide three dipping sauces – satay, sambal and chee cheong fun – of which the satay one was the clear winner out of the three. Sweeter and lighter than what you'd find in Singapore, the subtle peanut taste paired perfectly with our food.
Address: 30-1, Block E Vista Magna, Jalan Prima 1, Metro Prima, Kepong, 52100 Kepong, Federal Territory of Kuala Lumpur, Malaysia
Opening Hours: 9am – 12am
Telephone: +60 10-262 5925
6. Oh Scooter Cafe
Vespa-themed Oh Scooter Cafe would be heaven for all Vespa enthusiasts, with all its motorcycles and figurines!
On top of the scooter-themed decor, food and drinks in this cafe are served in a rather theatrical manner – adding an element of fun for patrons. Quirky items on the menu include this Mojo Coffee (RM13) – lychee mojito paired with a syringeful of coffee providing a fragrant coffee aftertaste.
Address: 49, Jalan USJ 21/10, USJ 21, 47630 Subang Jaya, Selangor, Malaysia
Opening Hours: 10am to 11pm
Telephone: +60 3-8011 50777
7. Fei Fei Crab
Oreo Cheese Crab, anyone? Fei Fei Crab is the place to be if you're ever bored of the usual Chilli Crab or Salted Egg Crab you'd find in the usual zi char stall.
The thought of oreo and cheese paired with crab got us raising our eyebrows at first, but the sauce is a perfect balance of buttery and cheesy, with the sweet oreo crumbs preventing it from becoming too cloying.
The Claypot Kam Heong Butter Crab comes in a silky, buttery sauce with hints of spice and assam. Definitely worthy of ordering extra mantou to soak up all that goodness.
Prices here start from RM98 for 2 medium-sized crabs, regardless of flavour. Overall, these are refreshing changes from the crab flavours you'd find in Singapore – even if you consider yourself a true Chilli Crab patriot.
Address: Jalan Desa 2/7, Desa Aman Puri, 52100 Kuala Lumpur, Wilayah Persekutuan Kuala Lumpur, Malaysia
Opening Hours: 11am to 2.45pm, 5pm to 11pm
Telephone: +60 16-237 3794
8. Sunway Lagoon
Kuala Lumpur's most prominent theme park never gets old – Sunway Lagoon is still much like what we remember from our childhoods, but with new improvements.
Their new Nickelodeon Lost Lagoon and G-Force X ride at the Extreme Park got us screaming our lungs out. Don't be fooled by the childish appeal of Nickelodeon – their water slides are massive, and really not the most kid-friendly.
Each ticket (RM170) allows access to all 6 theme parks within Sunway Lagoon so guests will be in for an entire day of good fun! (Pro tip: purchase your tickets from third-party resellers from websites such as Groupon and Qoo10.my, we managed to save about RM70 per ticket!)
Address: 3, Jalan PJS 11/11, Bandar Sunway, 47500 Petaling Jaya, Selangor, Malaysia
Opening Hours: 10am to 6pm
Telephone: +60 3-5639 0000
9. Mocktail Bar
Long gone are the days where sipping on bubble tea made you look like a cool kid. Why drink bubble tea when you could have mocktails instead?
Evident from the hashtag #strictlynoalcohol plastered across the sides of the bar, Mocktail Bar is a locally grown brand that capitalises on the halal nature of their mocktails – being more inclusive for the predominantly Muslim market in Malaysia.
Their mocktails are handcrafted by their "mixologists" using premium cocktail syrups and unique ingredients. More predictable ingredients include fresh juices, teas and fruit, but who would've thought rosemary would taste good in a mocktail? The Sparkling Rosemary Limeade (RM6.90) has strong hints of rosemary and sourish, salty accents from the morsels of sour plum added in.
Address: Various locations, including Sunway Pyramid Mall and IOI City Mall
Opening Hours: 10am to 11pm

10. Starbucks Bangsar Village II
Verbal orders don't work at this Starbucks – instead, orders are placed through filling up a form. Working closely with NGO Society of Interpreters for the Deaf (SID), the Starbucks outlet at Bangsar Village II helps facilitate the hiring and mentoring of deaf employees, who work alongside with three hearing staff.
This experience really got us thinking about how we take our hearing for granted, and how challenging everyday activities might be for our deaf community.
Address: Jalan Telawi 1, Bangsar Baru, 59100 Kuala Lumpur, Wilayah Persekutuan Kuala Lumpur, Malaysia
Opening Hours: 10am to 10pm
Telephone: +60 3-2201 5338
11. The Humble Chef
The Humble Chef has had rather unorthodox beginnings, starting out as a food van making rounds within Damansara Heights, whipping up RM5 pasta for night owls around the area. Now, they serve their pasta creations in an air-conditioned cafe – but still at the same secondary school canteen prices.
We tried the Chicken Carbonara and Beef Bolognese – we could nitpick on the carbonara sauce not being rich enough and the meat coming in sparse silvers, but then again, for SGD$1.60 per dish, we aren't complaining.
The Fried Laksa (RM6) is another dish I would recommend – with a tangy, spicy assam laksa sauce coating the thick and springy noodles.
Should you still have space for more, try the Lamb Pita (RM2.50) – the lamb mince comes with a unique mustard sauce that provides good balance.
Address: Jalan Medan Setia 2, Bukit Damansara, 50490 Kuala Lumpur, Wilayah Persekutuan Kuala Lumpur, Malaysia
Opening Hours: 10am – 11pm
Telephone: +60 14-229 6854
12. Shakeaway
UK-based Shakeaway has finally ventured into South East Asia with its first store in Malaysia. Their milkshakes come in every imaginable flavour – think gummy bears, Werther's Original, sour Skittles, custard, and Kellogg's cornflakes! And that's just the tip of the iceberg of their 180 flavours available.
We went for a Werther's Original milkshake (RM14.80) with caramel popcorn and Maltesers (RM2.50 per topping), and their "Dave" milkshake (RM19.30) with ingredients like Ferrero Rocher and Kinder Bueno.
If you're feeling adventurous, you could try the Wicked Wendy (RM14.80) milkshake, made with green peas, pickled onions (!?) and topped with whipped cream.
Address: The Curve, 58, Jalan PJU 7/2, Mutiara Damansara, 47800 Petaling Jaya, Selangor, Malaysia
Opening Hours: 10am to 11pm
Telephone: +60 3-7733 1236
13. Ruyi & Lyn
Enter Ruyi & Lyn feeling like a Hollywood star – diners get to walk through a red carpet from the entrance to the seating area. It can't get any glammer than this.
That aside, Ruyi & Lyn has made a name for themselves with their unique creation – the Ruyi Sushi set (RM43), a sushi compilation of Hainanese chicken rice, nasi lemak and mango sticky rice.
Address: 285, Jalan Maarof, Bukit Bandaraya, 59000 Kuala Lumpur, Wilayah Persekutuan Kuala Lumpur, Malaysia
Opening Hours: 12pm to 3pm, 6pm to 2am
Telephone: +60 3-2083 028815
14. Little Wonton Cafe
This quaint cafe tucked away on the second floor of a row of shophouses specialises in air-fried wontons with both sweet and savoury fillings. Instead of the usual deep-fried, oily wonton, the dumplings at Little Wonton Cafe have light and crispy skins – which allow the fillings to be the true star of the show.
They have a whopping 14 flavours of air-fried wontons ranging from Mushroom Onion Cheese and Chilli Chicken Pineapple, to Banana Chocolate and Lychee Pineapple. Also on the menu are charcoal noodles in 10 flavours – ranging from Curry Laksa to Vinegar Garlic Lychee – which are said to aid in digestion and detoxification! Both wontons and charcoal noodles costs RM8 per portion.
Address: 20-1, Lorong Rahim Kajai 14, Taman Tun Dr Ismail, 60000 Kuala Lumpur, Wilayah Persekutuan Kuala Lumpur, Malaysia
Opening Hours: 12pm to 10pm
Telephone: +60 3-7732 8613
15. Container Hotel
Built from repurposed freight containers, Container Hotel (RM135/night) offers urban explorers cosy spaces for a good night's sleep.
Rooms here are out of the ordinary – one row of rooms is reminiscent of concrete beer barrels, while another floor features glass-walled rooms with just a canvas cabana for privacy.
Communal living is encouraged here, which means that most guests have to use a communal toilet. But not to worry – the toilets are squeaky clean and even come with invigorating aromatherapy shampoo and body wash. They even have a 24-hour bar, perfect for late-night hangouts!
Address: Jalan Delima, Imbi, 55100 Kuala Lumpur, Wilayah Persekutuan Kuala Lumpur, Malaysia
Telephone: +60 3-2110 4388
There's more to Kuala Lumpur than just the Twin Towers
Singaporean patriotism aside, we gotta admit that KL puts up a really solid fight with the sunny island we call home. The next time you're planning a day trip or a one-night getaway, consider skipping your usual JB haunts, and venture further up to Kuala Lumpur instead – whether you're looking to chill or go wild, there's plenty in store!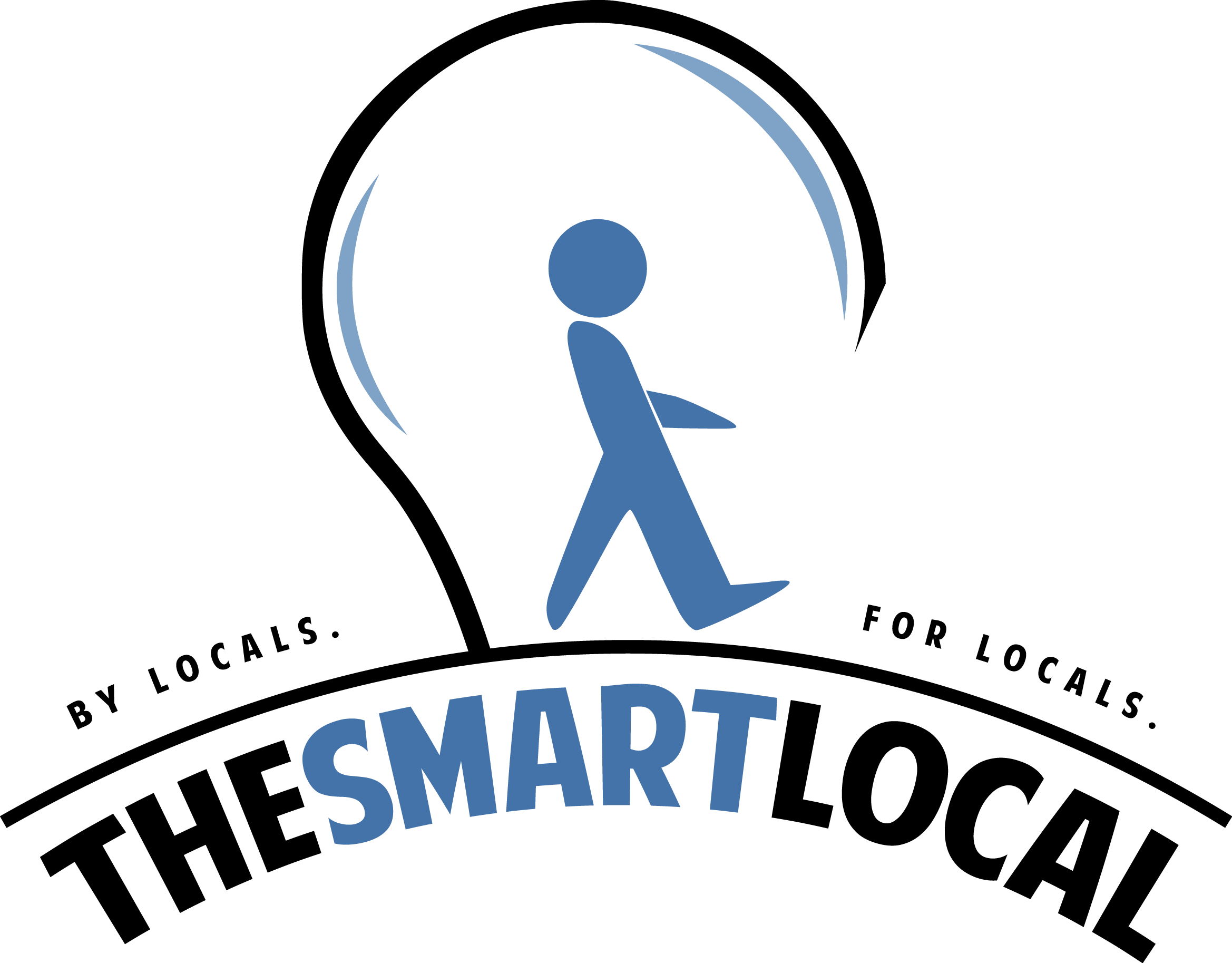 Drop us your email so you won't miss the latest news.