Ulu places to visit with your car
There's something therapeutic about road trips, whether it's jamming to top 50 hits with the windows down, or exploring places you wouldn't spare a second thought to visit since they're so obscure. And while the idea of cruising along Australian beaches and the deserts of Cali might sound great, Singapore also has its fair share of road trip worthy spots waiting to you to uncover.
So in the name of wanderlust, we took our trusty Toyota Vios 2018 out for a drive to these 10 hidden gems in Singapore that sure made the journey worthwhile.
All the places we visited during our road trip
Image credit: Google Maps
Watch our roadtrip adventure here!
1. The Animal Resort – secret kampong farm deep in Seletar 
We're all familiar with big names like Jurong Bird Park and Singapore Zoo, but this laidback farm in Jalan Kayu is where you really get to come close with the animals. Stuck in time, The Animal Resort brings you a good 60 years back to when Singapore still had many farms with chickens and all kinds of birds roaming freely.
It's just like a petting zoo – you'll get to feed and stroke furry bunnies and guinea pigs at $2 for 3 packets of animal feed. Apart from a fish pond, the farm also houses two majestic peacocks, exotic birds like the Marabou Stork and the Cassowary, as well as a horse called…Pin Number.
Meet Pin Number. No, not what you key into the ATM. 
Note: The horse feed is sold separately from other animal feed at $2 for a bag of carrots and hay each. 
Address: 81 Seletar West Farmway 5, Singapore 798061
Opening hours: Tue-Sun: 10AM-6PM (Closed on Mondays)
Telephone: 6482 1160
Website
2. Little Island Brewing Co – microbrewery with self-serve beer on tap
Right on the edges of the island at Changi Village is one of Singapore's few microbreweries, Little Island Brewing Co. This is the place to be if you want to hit up a drinking spot on Friday nights or the weekends, but detest the city crowd. When the clock strikes 6PM, the brewery is transformed to a cosy seaside hangout, with fairy lights strewn all over to add to the mood.
The brewery runs by a convenient OTOT self-serve system – you'll be given a card where you can top up any amount you'd like to. Then, proceed to the beer tap of your choice, tap your card against the scanner and fill up your glass with their homebrewed craft beer. Beers are charged per 100ml, so we recommend topping up around $10 per pint of beer you're intending to buy.
Nom on some bar snacks while sipping on your glass of fruity Golden Ale ($2.20/100ml) or Extra Pale Lager ($2.60/100ml). The classic Nachos and Cheese combination ($10) is loaded with sour cream, jalapeno and tomato ragout, while the Crispy Salmon Skin ($8) has a good crunch that pairs well with the beers.
Address: 6 Changi Village Rd, #01-01/02, Singapore 509907
Opening hours: Mon-Thur: 12PM-11PM | Fri: 12PM-12AM | Sat: 11AM-12AM | Sun: 11AM-11PM
Telephone: 6543 9100
Website
3. Aquarium Iwarna – overnight prawning in the laidback countryside
Aquarium Iwarna in Pasir Ris Farmway is old-school and quiet, and sure is nostalgic. It also happens to be one of, if not the cheapest prawning spot in Singapore at $14/hour, with the ponds teeming with prawns bigger than your palm. What's better is that very few people know of this place since it's tucked away in the east and you won't have to jostle with a crowd here.
Come sundown and you'll really feel like you're in a Malaysian kampong, with stars in the sky, the quiet trickling of water from the ponds and the faint shuffling of mahjong tiles from the owner's house.   
We learned that it takes a mastery in the art of patience to be able to catch a prawn. And the ability to not be squeamish while wriggling bits of chicken heart onto the hook. But when you do land a catch, you can barbeque these fellas over the charcoal BBQ pits they have available and enjoy succulent farm fresh prawns on the spot.
Address: 70 Pasir Ris Farmway 3, Singapore 518234
Opening hours: Overnight prawning available from 6PM onwards (Note: Do drop them a call to confirm the opening hours before you visit)
Telephone: 6583 3536
4. Soek Seng 1954 Bicycle Cafe – hidden eatery beside the Seletar airport runway
Bright and whimsical, the Soek Seng 1954 Bicycle Cafe is right beside the Seletar Airport runway, so it's definitely not something you'll discover through plain serendipity. You'll get to see colourful vintage cars parked outside the entrance, alongside a free view of private planes taking off right in front of you.
We tried the Ayam Panggang ($10.80) that came with generous portion of well-seasoned chicken and achar that added a spicy kick to the biryani rice. The Beef Kebab ($15.80) was equally hearty and filling while their famous Rainbow Cake ($8) had a sweet and rich cream cheese coating that was borderline addictive.
Address: 80 #01-01 MAJ Aviation Building, Seletar Aerospace View, Singapore 797563
Opening hours: Tue-Sun: 10AM-10PM (Closed on Mondays)
Telephone: 6659 6124
Facebook 
5. One Kind House – all-in-one urban farm, cooking school, art gallery and community space
Situated along the unassuming terrace houses in the East Coast district, is the four-generation old One Kind House. Its owner Madam Soh, more affectionately known as Mummy Soh wanted to create a communal space where people could gather and attend her cooking classes and enjoy a meal in a cosy, kampong-like setting.
Most of the ingredients for Mummy Soh's cooking classes are lovingly grown in her full-fledged backyard garden – you can find all kinds of fruits and vegetables, ranging from banana trees to homegrown curry leaves. There's even a swanky vertical garden in her kitchen area where herbs like dill are grown.
Mummy Soh introducing the different ingredients used to make sambal chicken with blue pea rice.
Listed as an Airbnb experience, One Kind House lets you soak in the kampong spirit in a 21st century building. And if you're any of a culinary noob, here's where you can pick up some of Mummy Soh's skills and learn to cook from scratch, just the way your grandmother did.
Address: 136B Lor J Telok Kurau, Singapore 425966
Opening hours: Subject to timing of cooking class
Telephone: 9682 5186
Facebook
6. Thow Kwang Pottery Jungle – the oldest surviving dragon kiln in Singapore
Located right next to the elusive Pulau NTU is none other than the last and oldest surviving dragon kiln in Singapore, Thow Kwang Pottery Jungle. If you're wondering, a dragon kiln is what gives Chinese porcelain its unique colour and delicate glazed texture. The kiln can be heated up to 1400°C, and has been used since the prehistoric times of the Shang Dynasty.
There's no better place to learn the art of authentic pottery than in this five-generation strong establishment. Stella, who is a fifth generation potter here, taught us the basics of clay shaping when we visited. The swift movements of her hands moulded the clay seamlessly, but we soon realised that pottery wasn't as easy as it seems once we got a chance to try it ourselves.
You can even attend the other workshops they conduct such as the 3 hour Dragon Kiln Workshop where you'll be able to fire your own art pieces in the kiln. The traditional kiln is renowned for producing uniquely distinctive pieces, so the colour of your pottery piece is sure to be distinctively different from everyone else's.
Address: 85 Lor Tawas, Singapore 639823
Opening hours: Mon-Sun: 9AM-5PM
Telephone: 6268 6121
Website 
7. Handlebar – biker themed restaurant with all-American grub 
Most may know of Handlebar as the obscure cafe that once graced Sembawang, but it has since moved South to the equally ulu Gillman Barracks. Started by two bikers, the bar and grill very much retains the elements of biking, from the hardcore biker interiors to the All-American Turf and Surf menu.
We ordered one of their new mains, the Grilled Jumbo King Prawns ($28), along with sides of Chilli Cheese Wedges ($15) and the Sausage Platter ($20).
The king prawns were tender and meaty, seasoned lightly with sea salt and pepper, and the chicken sausage stood out simply because the smoky and char-grilled flavours were thoroughly infused into the meat. The wedges were no disappointment as well – they were loaded with nacho cheese and minced meat, absolutely cheese-pull worthy.
Dine inside the restaurant if the weather's too hot – you'll get to admire the rustic interior adorned with motorbikes, electric guitars and skateboards. 
Address: 10 Lock Road, Singapore 108938
Opening hours: Tue-Wed: 12PM-12AM | Thu-Fri: 12PM-1AM | Sat-Sun: 12PM-12AM
Telephone: 6268 5550
Website
8. Hay Dairies – Singapore's only goat farm since the 80s
The name Hay Dairies may not ring a bell to you at first, but one step into the farm and you'll be greeted with a wave of nostalgia…and the strong smell of goats. Relive your childhood excursion days by watching the goats getting milked, or feeding and petting baby goats for $5 per pack of goat feed.
Fresh goat milk is also available at the farm, so grab a bottle or two before you leave. These come in the original and chocolate flavour, and have a stronger taste compared to regular cow milk that we're used to drinking. Get the small 200ml ($2.50) bottle if you'd just like to try it out, or get the larger 800ml ($8) bottle if you're a fan.
Address: 3 Lim Chu Kang Lane 4, Singapore 718859
Opening hours: Mon: 9AM-4PM | Wed-Sun: 9AM-4PM (Closed on Tuesdays)
Telephone: 6792 0931
Website
9. Bollywood Veggies – farm-to-table bistro and activities like rice planting 
Pull up to Bollywood Veggies in Lim Chu Kang if you're looking for a weekend to get in touch with nature again. It's not your usual mini-garden-cum-bistro concept because what they have here is space. There's a full-fledged garden behind the bistro and you can opt to take either the 10 minute or 30 minute trail to learn in more detail about what they grow in the farm.
You can't miss out on the food here at the farm-to-table  Poison Ivy Bistro, cheekily named after its founder Ivy Singh, the former president of Netball Singapore.
Their signature Nasi Lemak Platter ($10 for 1pax, $18 for 2pax and $36 for 4pax) comprises of local ingredients like Kranji eggs and farm fresh blue pea flowers, kangkong, curry leaves and sambal. Contrary to popular belief, there is a difference when you eat organic food – it has a better crunch and retains the natural sweetness found in fresh veggies.
Apart from dining in the bistro, you can also participate in other farm activities. We tried rice planting and boy was it tough. Bollywood Veggies gives you a glimpse of the whole farm-to-table concept, so you'll get to know how tough farming actually is. You can also take part in the Discovery Harvest, where teams will be assigned a list of plants to harvest in the garden.
Address: 100 Neo Tiew Road, Singapore 719026
Opening hours: Wed-Fri: 8AM-5.30PM | Sat-Sun: 8AM-6.30PM (Closed on Mondays and Tuesdays)
Telephone: 6898 5001
Website
10. Gardenasia – obscure staycation spot with farmstay villas 
Who would've known that deep within Kranji was a staycation villa far from civilisation, good enough for you to enjoy a short holiday far from the 6 million people in town. Gardenasia fits the profile with a bistro, villas with a poolside area and a large event space that often hosts weddings and corporate dinners.
The pool area beside the farmstay villa
Bistro Gardenasia is known for their fusion dishes, like this plate of Mee Goreng Pasta ($16) cooked with linguine instead of yellow noodles. We also tried the Pacific Catch Seafood Platter ($26) with seabass fillet from a nearby farm in Lim Chu Kang. The Ice Roselle with Real Cactus Extract ($4) is also made with farm fresh ingredients, giving it a zesty, sweet and refreshing taste.
Address: 240 Neo Tiew Cres, Singapore 718898
Opening hours: Wed-Thu: 10.30AM-5.30PM | Fri-Sat: 10.30AM-10.30PM | Sun: 10AM-5.30PM (Closed on Mondays and Tuesdays)
Telephone: 6898 9111
Website
Road trippin' in Singapore
From learning pottery from scratch to camping at possibly the most obscure prawning place in Singapore, you'll come to know that our little island is more road trip worthy than you think it is. All you need to do now is gather some of your road trippin' kakis, sabo that one driver friend and you're good to go!
After all, Singapore has its fair share of lush greenery, bright blue skies and hidden gems – if only we had eyes to see and the heart to explore.
Hit the road with the Toyota Vios 2018  
No road trip is complete without a comfy and reliable ride that still gives off plenty of sporty and adventurous vibes. Well, performance and practicality found their perfect mid-ground with the Toyota Vios 2018.
First things first, comfort. The Toyota Vios 2018 spans 1.73m across, which happens to be one of the widest widths in its class. It also comes with improved rear seat shapes and enhanced coil springs compared to its previous models. What this means? Plenty of space to make yourself comfortable and catch a snooze while on route to your next location.
You gotta be careful of that fuel cost, especially when you're planning to scour the island for hidden finds. The Toyota Vios 2018 has a 1.5 Dual VVT-i engine that burns petrol at a rate of 5.8L/100km, so you won't find yourself broke from topping up petrol after a drive from Changi to Jurong.
Plus, the Eco Drive Indicator lets you know which speed to drive at in order to get the most out of your fuel tank.
While it may not be a snazzy four-wheel-drive, the Toyota Vios 2018 sure isn't lacking in the looks department either. It includes a continues headlight grille, simple yet edgy wheels, a shark fin-shaped antenna and a streamlined body shape to add some jazz while you're cruisin' on the highway.
And, if you're worried about safety, the 7 airbags in this new model compared to the previous Vios with only 2 airbags ensures maximum safety, so you're promised a safe ride while you commence your road trippin' adventures.
Sometimes a simple but trusty ride is all you need for a jam-packed weekend with fun-loving friends. The destination counts, but that doesn't mean the journey doesn't have to be sweet as well. Now with the new Toyota Vios 2018 and these 10 hidden gems, we've got both covered for you. So pack your shades, drag your friends and get going!
---
This post was brought to you by Toyota.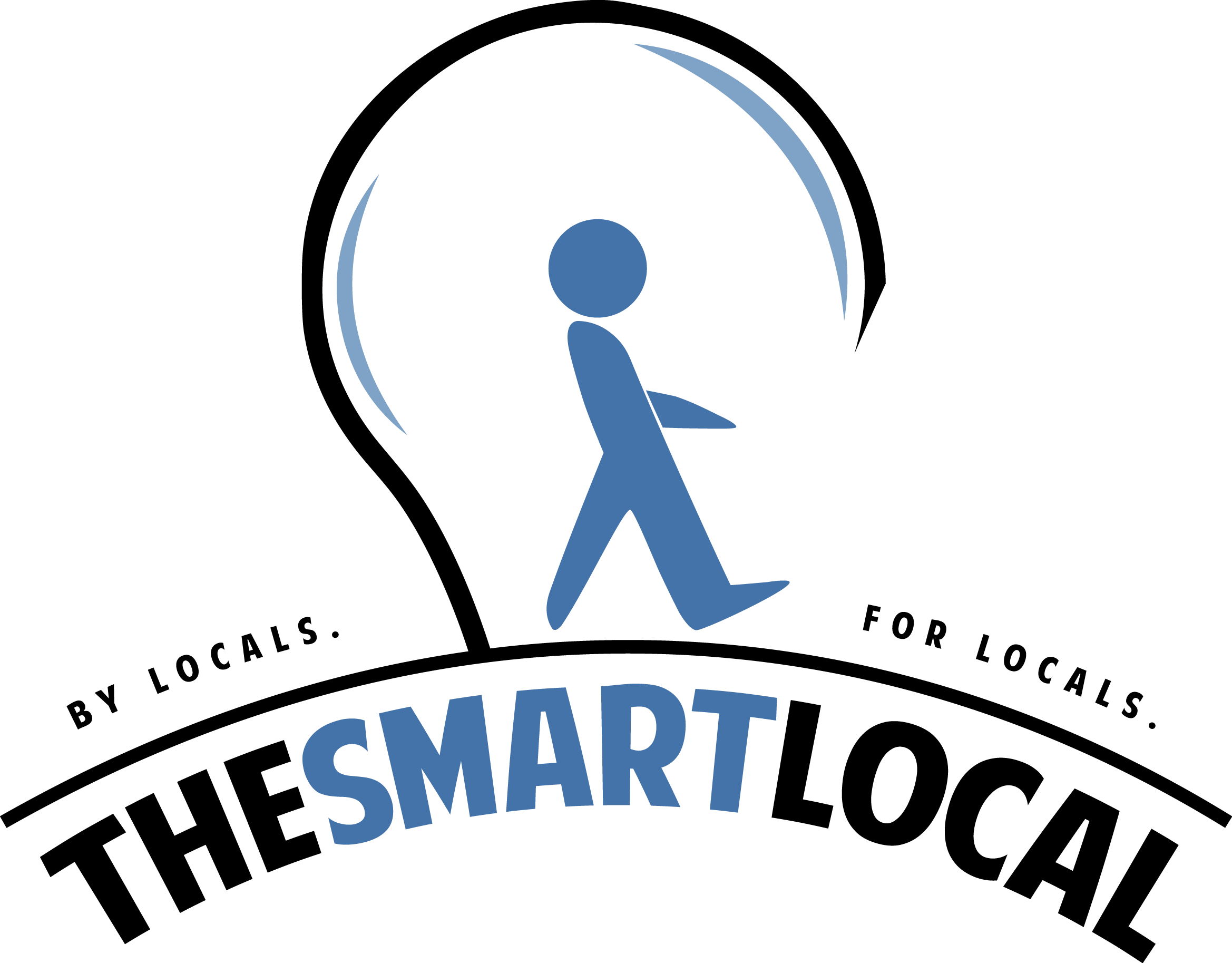 Drop us your email so you won't miss the latest news.