New hotels for staycations in Singapore in 2018
Image adapted from (clockwise from top-left): Andas Singapore, @garethseah, @mercuresingapore, @andazsingapore
We're still in the first quarter of the year, but if you're already in need of a little recharging, good news: there are a bunch of new hotels that have opened recently and are coming up in Singapore later this year.
Hit up these 10 new hotels in Singapore to pamper yourself with a little staycation for a getaway without expensive flights or extensive planning.
– Newly Opened Hotels In Singapore-
1. The Great Madras – retro-themed boutique hotel
Step into 1930s America with Singapore's version of The Grand Budapest Hotel. The Great Madras is an retro themed, boutique hotel in Little India with neon lights and pastel coloured rooms.
The Great Suite. Image credit: @garethseah
There are 8 different types of rooms for you to choose from Deluxe Hostels to the Great Suite. There are only 2 of the latter available, and they're cosy with plush beds and many windows for natural light. It comes with a circular bathtub – spacious enough for two – which is right next to the double bed.
Street level cafe area. Image credit: @peanutbuttercup
Image credit: @nurulali
Unlike your usual pool, the lap pool here is framed with circular hole though a baby pink wall.
Image credit: Hotels
Rates: from $90 per night (deluxe hostel)
Address: 28 Madras Street, Little India, Singapore 208422
Website
2. Andaz Singapore – Rooftop bar with teepee huts
Check out the new Andaz Hotel near Chinatown, where room sizes are perfect for a staycay with multiple friends; they're large enough for everyone to gather in the same room for a good round of midnight HTHTs.
Standard room. Image credit: Andas Singapore
The rooms are brightly lit, and vibrant without being audacious. The wood-lacquered floors and walls give the whole place a homely and cosy vibe.
Studio Suite bathroom. Image credit: @andazsingapore
You'll be glad to know that almost all their rooms come with a walk-in closet so you don't have to fight for wardrobe space. Upgrade to their suites to get great views right next to the bathtub!
You might also have seen images of Andaz's iconic teepee huts popping up on the internet. The hotel is home to rooftop bar Mr Stork which is perched on the 39th storey of the building.
Image credit: @goneforwild
Instead of the usual bar stools, you can recline in conical teepee huts here – complete with mattresses and comfy cushions as you sip your cocktail amidst 360 degree views of the CBD.
Rates: from ~$380 per night
Address: 5 Fraser Street, 189354
Website
3. Yotel – airline-themed with housekeeping robots
Premium Queen Cabin
It's the 21st century; and although we don't have flying cars – yet – we do have Yotel with its futuristic design and technology.
The rooms are inspired by the layout of airplane cabins with the usage of the smart spaces – a concept usually seen on planes, especially in first class cabins. Its motorised reclining bed in the Premium Queen Cabin ($175) is like a sofa during the day and can stretch out to become a bed that covers almost the whole width of the room at night.
Nothing screams futuristic more than robots. So while you are there, make sure to call their housekeeping robots for room service to have one pop by your room with basic necessities like water bottles and towels.
Read about our experience at Yotel here!
Rates: from $175
Address: 366 Orchard Road Singapore 238904
Website
4. Novotel and Mercure Singapore on Stevens – double the facilities
Image credit: @valynlim
Novotel and Mercure are part of an integrated development, meaning guests have access to double the facilities – including two pools, a tennis court, a 24h fitness center and 14 eateries within the joint buildings.
Novotel vs Mercure – Superior room (double bed) . Image adapted from Novotel and Mercure.
The rooms of both hotels have a similar layout, with a TV opposite the beds, a lounge chair, and a floor to ceiling window lining one wall. However, Novotel (~$188) is more spacious, with warmer tones. Mercure (~$158) is smaller and slightly more affordable with a cooler white and purple-accented interior.
Infinity pool. Image credit: @mercuresingapore
Heads up, shopaholics: This pair of hotels is a free 3-minute shuttle bus ride away from Orchard Road, meaning that a shopping fest isn't too far away.
Rates: from ~$158 per night
Address: Orchard District, 28 Stevens Road, #01-01, Singapore 257878
Websites: Novotel, Mercure
5. Sofitel City Center – bathtubs with book holders
Image credit: @xxchloeparkxx
Surrounded by vibrant and glassy high rises structures, Sofitel may be in the middle of Tanjong Pagar but gives off serious New York City vibes. To complete the metropolitan staycay, the hotel is integrated into the tallest building in Singapore, Tanjong Pagar Center, at 290m.
Image credit: Sofitel
Image adapted from: Trip Advisor
The interior is classy, with spacious bedrooms that begin from $330 per night. Bookworms would be glad to know that the bathtub is equipped with a little table that comes with a mini book stand, so you can unwind with a good novel and glass of champagne.
Rates: from $330
Address: 9 Wallich Street, 078885
Website
6. Courtyard Marriott – infinity pool with a view
Courtyard Marriott at Novena has panoramic views all around with floor to ceiling windows lining its classy rooms, rooftop bar, and 24h gym.
Leap into the soft duvets of Premiere Skyline King Guest Room. Image credit: Marriott
Image credit: Marriott
While it is tempting to skip out on a workout when you've got such a comfy room here, their gym's spectacular views might just keep you inspired enough to do a little morning run before you start your day.
Image credit: @qiaolinggg
Courtyard Marriott's rooftop infinity pool has views comparable to that of MBS. Looking down, you will be greeted with the orange rooftops of shophouses, trails of greenery, and the city skyline in the distance.
Rates: from ~$235 per night
Address: 99 Irrawaddy Road, Novena, Singapore 329568 Singapore
Website
– Upcoming Singapore Hotels Opening In 2018 –
7. Dusit Thani Laguna Singapore – luxury hotel for golf lovers (late 2018)
The actual building is not fully up yet but the artist's impressions have sure set our standards sky high. Image credit: Robb Report
To escape the concrete jungles of Singapore, look out for Dusit Thani Laguna, a low rise, luxury golf resort with 208 rooms and villas. It is also the first hotel in Singapore to have a direct access to a golf course.
Image credit: TripAdvisor
A collaboration between established Thai hospitality company Dusit International and Laguna Golf Course, Dusit Thani Laguna is also be a golfer's dream come true with rooms and restaurants built to face the championship golf courses.
Dusit Thani Laguna's sleek and modern exterior. Image credit: Robb Report
If clubs and bogeys aren't your thing, the luxurious hotel is still worth visiting if you are looking for a spacious place to unwind at. Other facilities include swimming pools, tennis courts and Dusit's signature Devarana Spa.
Rates: TBA
Address: Laguna Golf Green, Singapore
Website
8. The Duxton Club – revamped 19th century shophouses (July 2018)
Image credit: Actually
The four-star Duxton Club sits in 13 renovated pre-war colonial shophouses and is a major throwback to the bygone 19th century Singapore. While the unassuming appearance of the exterior is retained, the inside will be transformed into a classy hotel with with intricate oriental details adorning the walls.
Image credit: Space
It's the little things that make you feel like you are on vacation and at Duxton Club, and you can expect to find little quirks around. One of the bedrooms has a traditional chinese bed where you can only sleep on your side. Other than that, one of the restaurants also give you wok sticks – giant chopsticks – instead of the regular ones to eat your dinner with!
Image credit: Singapore Hotels 365
But don't worry about things getting too peculiar because the hotel still has a good ol' swimming pool, and plenty of dining options with 5 restaurants and bars to choose from.
Rates: TBA
Address: 83 Duxton Road, Singapore 089540
Website
9. The Patina Capitol – City Hall's little secret (Q3 2018)
Any Instagram-conscious person would know the popular 'gram spot, Capitol Theatre at City Hall. But we'd bet that you had no idea there was a hotel hidden within the very same white colonial building. Cue the new 157-roomed Patina Capitol, which has been anticipated since 2013.
Image credit: Patina Hotels
Situated in a historic building, the hotel keeps to the Victorian style, blending vintage wooden furniture with modern minimalistic layout.
Everyone has a secret aunty side, and that part of you will be glad to know that The Patina Capitol will give you a full 24 hour stay in its zen and minimalist rooms. No more rushing to check out at the 12pm mark!
Image credit: Patina Hotels
Rates: TBA
Address: 15 Stamford Rd, Singapore 178906
Website
Make the best of your weekend with a staycation at a new hotel
Weekends are for reviving your tired soul and there's no better way to do it than with a lil' staycay treat. If you don't have the time or budget to booking air tickets for overseas trips, hit up these new hotels with your squad or your partner. There's nothing like a quick and easy getaway within the country to brighten up your week.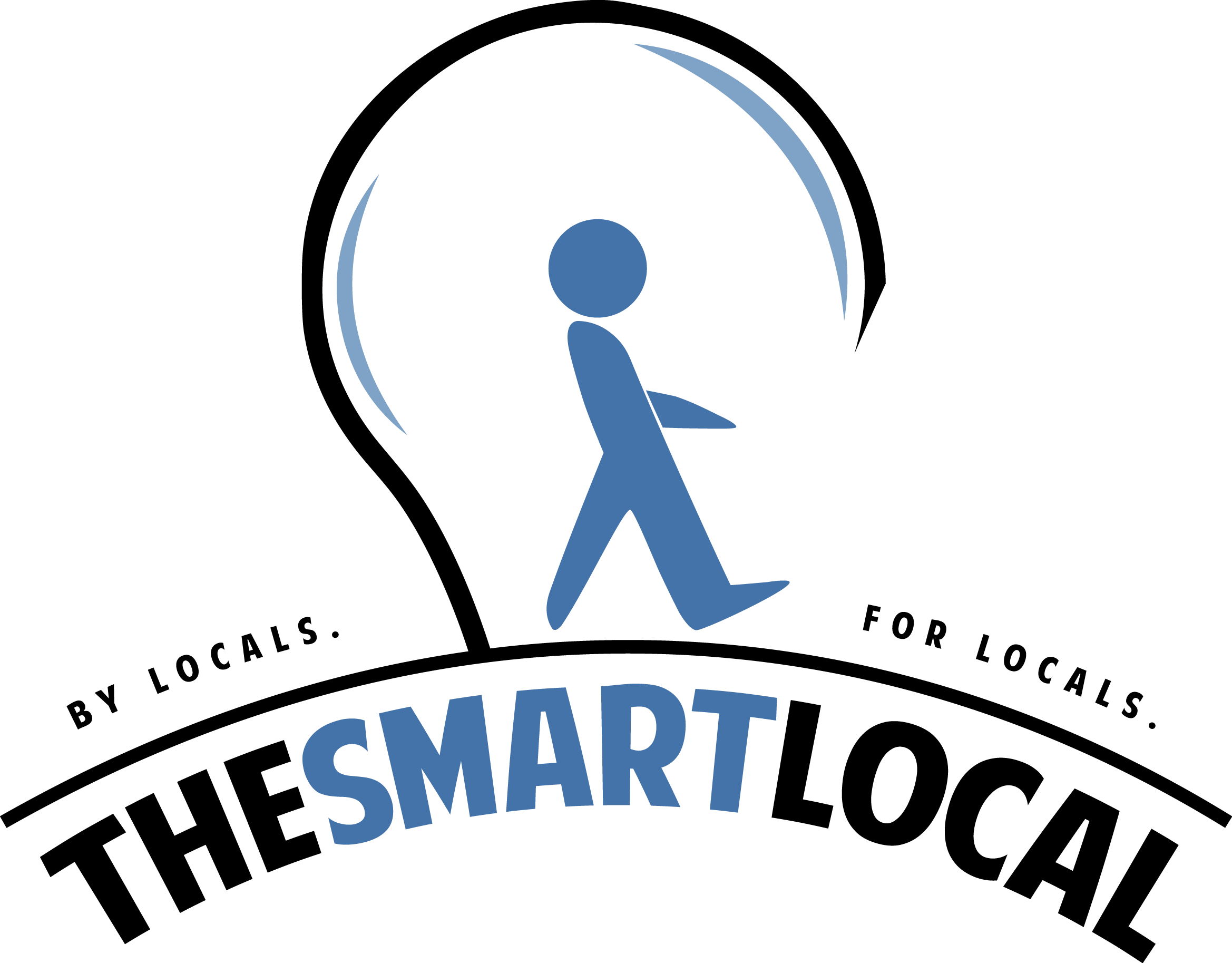 Drop us your email so you won't miss the latest news.