Owning a dog in Singapore
Dog lover or not, there's no lie that dogs are a man's best friend. They're known to be loyal, affectionate, and friendly, staying by your side all their lives.
With such heartwarming traits to offer, many of us might look forward to getting our own dog someday. For some lucky ones, they've already had their own for years and have watched them grow up with time.
We meet 5 dog owners, who share their stories of how their pups have shaped their lives, and words of advice for anyone who's looking to get their own.
Note: Interviews have been edited for length and clarity.
1. "The moment I saw her, I knew she was special."
Owner: Natalie, 23
Dog: Hazel, Chihuahua, 10
When Natalie was looking for a dog 9 years ago, she didn't expect to fall in love with Hazel – the 'least popular one.'. "I found her in a pet shop, where the owners had bred her parents and had a litter of puppies. All of them got sold very quickly except for Hazel, because of the way she looked."
And because no one wanted Hazel, the pet shop ended up selling her at a lower price.
With big eyes that seem disproportionate to her small body and a lack of front teeth, Natalie laughs at how her friends once asked her if she bought a "hairless pig". Yet, Natalie saw past her appearance despite visiting other dogs which seemed 'cuter'.
"I didn't feel like I could connect with the other dogs I saw," she tells us. "But the moment I saw Hazel through the cage, I knew she was special."
After going back to the shop countless times and making sure she had the means and time to take care of a dog, then 14-year-old Natalie chose to take her home. Inevitably, she found a best friend in Hazel.
"In secondary school I was a little bit of a misfit. I didn't have many friends, and my closest friends didn't really understand me either." Natalie recollects. "Whenever I used to cry, she'd always know how I felt and sit by me quietly."
But growing up for Natalie also meant growing old for Hazel, who's now 10. She's begun to show signs of old age, such as having arthritis.
"I've just started working so I don't have a lot of time to spend with her, and that's one of my biggest regrets." she sighs. "If you think about it, dogs don't have a concept of time, so they're just waiting for you. The moment you come back is the highlight of their day."
On any advice she has for those looking to get a dog? Don't buy impulsively. Just as Natalie made multiple visits to the pet shop before committing herself to taking care of Hazel, she hopes others take more effort into researching before getting a pet.
"When keeping a pet, you must take charge and care for them like they're your own children. They're not something you can just abandon when you don't feel like having them anymore."
2. "He's not just a dog. We treat him like family."
Owner: Dawn, 28
Dog: Timmy, Singaporean Special, 5
An animal lover since young, Dawn, who works at the National Youth Council, has always wanted to have a dog all her life. But like most parents, hers didn't allow her to get one while still schooling – so she decided to pick up volunteering at animal shelters in her free time so she could spend time with dogs.
"After volunteering with the shelters, I realised that there were so many dogs – including strays and unwanted pets – that needed homes. Buying a dog wouldn't help, as you'd be contributing to the demand for more dogs."
When she finally graduated from university and found the means to get a dog, she stumbled upon a Facebook post on a bunch of puppies that needed to be rescued. That was how she found Timmy.
In Dawn's eyes, Timmy is unique because he's "a mix of everything".
"When I adopted him as a puppy, I didn't know what his personality would be. Nobody knew the whole litter of puppies, who were scared of humans, could be this mischievous," she laughs. "It's an interesting experience."
But as a mongrel, there was a chance that Timmy wouldn't be HDB-approved. Thankfully, the Action for Singapore Dogs (ASD), which is part of Project ADORE by the Ministry of National Development, helped her with the adoption process.
"They told me to try fostering him for 6 months, after which they'd get ASD to assess his size. If he was suitable, I'd be given the certification to fill up."
While not all mongrels are HDB-approved due to their size, Project ADORE gives these Singapore Specials who are slightly smaller in frame a chance to be adopted into loving homes.
While it may still be a little unusual and difficult to own mongrels in a HDB apartment, Timmy seems like a poster boy for his fellow mongrel friends. Dawn makes sure she walks him twice a day so that he gets rid of any pent-up energy – a must-do for young and energetic dogs
That aside, Dawn describes Timmy as "super low-maintenance".
"He has short fur so we don't need to cut his hair so often. And because we walk him so regularly, his nails get auto-filed by the road."
As a black mongrel, Timmy is naturally perceived to be more aggressive. But don't let his looks deceive you – he's actually sweetheart.
"He accidentally bumped into me at home once, and I fell down and my ankle was a bit strained," Dawn recalls with a laugh. "So I was sitting down on the chair because it was painful. And after that he came over, sat on my foot, and laid down on it to make me feel better."
To Dawn, Timmy isn't just a dog.
"We treat him like family," she smiles. "We call him our fur-kid. Every time I don't feel like my day is going well, I see him and my day gets better. Somehow dogs have that effect on people."
3. "You start to feel like opening your house to a dog that needs a home."
Owner: Bryan, 30
Dog: Cole, Singaporean Special, 5
Bryan wasn't looking for a dog when he first saw Cole. After all, he already had Cory, his first dog. But he changed his mind when he saw photos of Cole from a shoot with Pets Magazine where he had been working; he was immediately attracted to this handsome dog.
Soon after, Bryan reached out to SOSD Singapore to adopt Cole.
Although he'd always wanted a corgi, his perspective on dogs changed after working with Pets Magazine. "You start to feel less like buying a dog, and more like opening your house to a dog that needs a home."
And when it came to the adoption procedure, things were relatively simple.
"SOSD got the rehomer to reach out to me and Cole proceeded to have a 2-week homestay with me. On the last day, the rehomer came and I had to sign an adoption contract."
It's no denying that many owners have difficulties raising puppies, who are adorably infamous for chewing shoes…and everything else in sight. But Bryan got lucky when it came to Cole. His fosterer was a dog trainer, and although he was only 3 months at the time of adoption, Bryan already had the "perfect dog".
"He's very polite and very sweet. He has a 'I wanna be the best student in the class' sort of personality, and knows he's the second dog in the household."
Cole sat beside Bryan patiently as we spoke, only shifting around from time to time – I knew Bryan was telling the truth. While many owners underestimate proper obedience training for dogs, it's actually very crucial in shaping their behaviour and also in helping people to be less fearful of dogs.
When asked about his relationship with Cole, Bryan describes it in one word: Unexpected.
"There's really something special about him. I didn't expect to have this level of understanding with him," Bryan smiles. "He knows whenever I'm not having a particularly good day – he's very affectionate on those days."
As an experienced dog owner of 2, Bryan advises those who are looking to get a dog to ensure they have the financial resources and time. "You can't just have a dog and say I don't have time to at least fulfill the basics."
4. "You have to be prepared – mentally and financially."
Owner: Maryann, 25
Dog: Truffles, Japanese Spitz cross, 5
With a thick fur coat and round face, 5-year-old Truffles could easily be mistaken as a walking teddy bear. But cute looks aside, Maryann treats this huge furball like her own child.
"We have to make sure he goes for his walks twice a day, as he only pees and poops outside. We also have to ensure he eats and that we bring him to the vet when he's sick – it's really like having a child."
As a Japanese Spitz cross, Truffles' adorable face and fur coat comes at a hefty price, especially in Singapore's hot weather.
"They can get skin issues like hot spots in our weather. His fur is very thick, so I have to give him a thorough blow-dry or his skin will get fungus infections. I need to set aside time to groom him every week."
"Japanese Spitzes are quite fussy eaters," says Maryann, who explains that she sometimes has trouble getting Truffles to eat his dinner. To entice him to eat, she provides a high-quality diet and sometimes adds pet milk or eggs into his kibbles to vary the menu and to ensure he maintains a healthy diet. Occasionally, she feeds him by hand too.
When it comes to owning a dog, Maryann ultimately believes that you have to be prepared – both mentally and financially. Additionally, dogs with long and thick fur coats such as Truffle's need regular grooming, which can be costly. "Grooming is essential, especially for long-haired dogs." she says. "It's important to consider the time and money it takes maintaining this before deciding on a particular breed."
But at the end of the day, to Maryann, all the hassle that comes with owning a pet is worth it.
"Whenever you come home, they're there for you and are happy to see you. Seeing them just makes you happier and a lot more positive, especially if you're having a bad day."
5. "Dogs need a lot of attention – they're like human kids too."
Owner Alvin, 35
Dogs: Anna and Pia, Weimaraners, 11 months old
When officials confiscated 9 illegally bred dogs from a pet shop, no one knew that one of them was pregnant with Anna and Pia. The two sisters are Weimaraners, large hunting dogs that are difficult to own in Singapore because of their size and high energy.
We got to sit down with Alvin, along with his buddy Mark – with whom he runs Stormville, a rehoming facility for rescues – who told us about how these two puppies ended up with them.
Mark recalled the time when local shelter Voices For Animals (VFA) had reached out, asking him to help with Anna. She had problems eating, and being blind in one eye also made it harder for her to get adopted.
He ended up adopting the two sisters, and they now reside with other rescued dogs in Stormville.
Now nearing a year old, these two are full grown pups bustling with excitement and glee.
Being hunting dogs, Anna and Pia have tonnes of energy and require lots of stimulation and exercise. "They used to play this way for attention when they were puppies, and when they grew in size they didn't realise they got bigger," Alvin laughs, as the dogs pounce onto me to lick my face.
While Anna and Pia are resident dogs at Stormville, many others are up for adoption.
Having faced a variety of abandonment cases, Mark has one line of advice for those who are thinking of adopting a dog: do enough research. "Study up on the different breeds, because different breeds have different characteristics. Some of them need more maintenance, so get one that is suitable for you to take care of."
And his secret to taking care of so many dogs at once? "Patience, a lot of patience."
"Dogs need a lot of attention because they're like human kids too." adds Alvin.
Dogs as a lifetime commitment
For these owners, their dogs are family. From watching them grow up to making memories with them, they've chosen to treat their dogs not as a one-off purchase but a friend for life.
It's no surprise that unlike the Year of The Dog, getting a pup isn't a one-year event – Dogs have an average lifespan of 12 years and above. When you make the decision to own one, you're promising to commit yourself to them for their whole lifetime. And while it may not seem like it now, 12 years is a long time.
Even after you've done all your homework on breeds, what you need to pay for – like food, veterinary bills, licensing and sterilising – it's difficult to predict just exactly how your furry friend is going to be like. There's going to be different challenges you may not have foreseen, so make sure you're prepared for both the ups and the downs.
If you've got your mind set, opt to consider adoption first, where you'll be opening up your home to a dog who desperately needs your love and support.
Don't hesitate to look at shelters such as Causes for Animals first. Some shelters have rescued dogs and puppies from illegal breeders and unwanted dogs from families who bought them on impulse, which you can adopt.
For first-time dog owners, here are some handy things to note before getting your very own:
License your dog with the AVA and make sure they're sterilised
Get the necessary vaccinations and stay up-to-date with regular vet check-ups
Sign-up your dogs – whether puppy or adult – for obedience training
Visit the groomers regularly
Provide your pups with a high-quality diet, with ingredients that are rich in nutrients and antioxidants – from brands such as Wellness Pet Food.
Clock in daily walks and exercise with your pets to ensure they stay healthy and active, no matter their age.
Like raising a child, it's not going to be all rainbows and sunshine. They're going to be playful, mischievous and may even annoy you at times. Yet within all that cheekiness, you'll find a special friend in them, one that will never hesitate to show you affection when they can.
A dog will shower you with all the love it can give. And it asks for nothing in return but some of your love too.
*Bonus* Share your childhood pet photos and win limited edition prizes
If you share the same inseparable bond with your fur-kid(s) as the owners above, you can stand a chance to win a limited edition coffee cup and espresso set from the Tuxedo Café, worth $60 each. The set features AVA's very own adorable furry volunteer, Tuxedo the Black Lab. Read more about Tuxedo's story here.
As part of AVA's Pawsitively Yours contest, all you'll need to do is to submit a childhood pet photo, together with a caption describing your relationship with your dog. Be sure to stay tuned to AVA's Facebook post for their latest contest updates – which opens today!
Note: Submissions close 18 March 2018, and 10 winners will be announced on 21 March 2018.
---
This post was brought to you by AVA, along with Wellness Pet Food, and done in collaboration with their 11 dog rehoming partners – Causes for Animals Singapore, Action for Singapore Dogs, Animal Lovers League, Exclusively Mongrels, Mercylight, Noah's Ark CARES, Oasis Second Chance Animal Shelter, Purely Adoptions, SOSD Singapore, SPCA Singapore and Voices For Animals.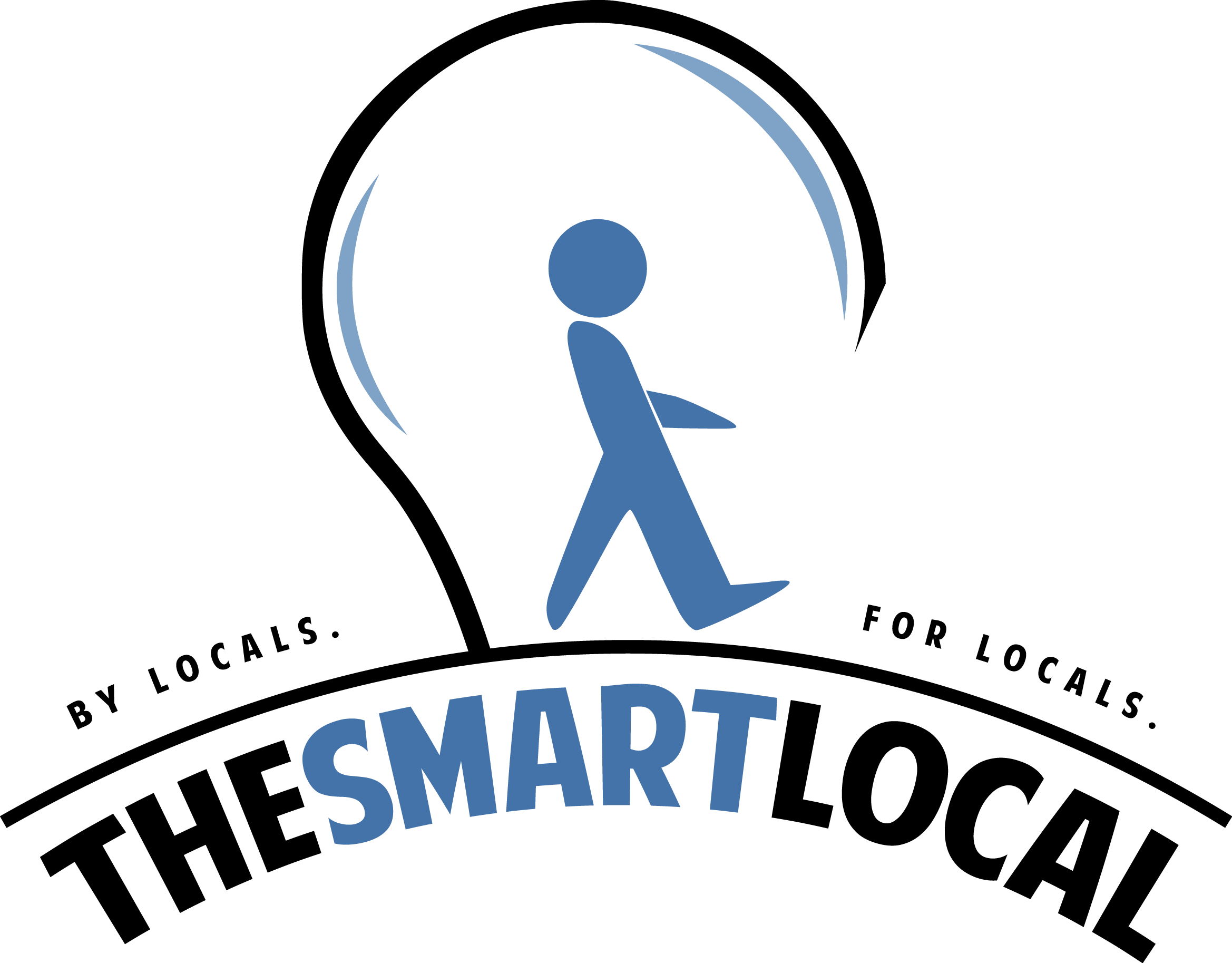 Drop us your email so you won't miss the latest news.