The Guide to Singapore's Countryside
Hands up if you've been to Kranji! Now keep them up if you weren't there on an excursion to the Kranji War Memorial, or to watch a race at the Singapore Turf Club. Yup, I thought so.
We're proud of our Singapore's skyline, but the towering skyscrapers and busy roads do get you down sometimes. There's no better escape than going back to nature, and this is where the Kranji Countryside comes into the picture. This secluded backyard is a world in itself, thriving on an industry almost non-existent in urban Singapore – agriculture. Who knew this charming patchwork of farms was just right under our noses?
Not for long though – a total of 62 farms in Lim Chu Kang will have to make way for army training grounds come 2017, including better-known farms like Jurong Frog Farm and Hay Dairies. We took it upon ourselves to explore this ulu suburb, and discovered a countryside brimming with heritage, with so much more to offer than just crops and farm animals.
1. Immerse yourself in Singapore's rich heritage before it becomes history
The displacement of 62 farms from the Kranji Countryside is a huge blow to the preservation of Singapore's heritage – majority of these farms are passed down through generations. With these enclaves about to be consigned to history, there's no better time than now to plan your visit to the Northern Farms and key heritage sites in the area.
Located off Woodlands Road, the rolling green hills and manicured lawns of Kranji War Memorial are home to the graves of thousands of Allied troops who perished in the line of duty during WWII. Visiting the hushed burial grounds may seem a little morbid, but within the confines of this hillside cemetery all is quiet and serene.
Singapore's pottery industry has all disappeared, with Thow Kwang Industries home to one of two Dragon Kilns left in Singapore. I never knew these kilns once fired up bricks used to build the nation, and are a part of our history that have sadly not stood the test of time. With their tenancy only valid for three more years, you'll have to include this pottery jungle in your itinerary.
Sungei Buloh Wetland Reserve is an ecological gem, home to a rich biodiversity and a variety of migrating birds. As Singapore's first ASEAN Heritage Park, the wetlands are every nature-lovers' dream come true – their unique ecosystem and sprawling mangroves are one-of-a-kind. Even though I'm not an outdoorsy person myself, this is definitely my new go-to place for a breather.
2. Discover some unbelievably Instagram-worthy spots
Finding an Instagram location high enough on the hipster quotient to up your Instagram game is a struggle I know all too well. Even with Neo Tiew Abandoned Housing Estate being cordoned off, there's an abundance of Instagram-worthy places in this area – as long as you know where to look.
From gorgeous open roads to lalang fields, you've the whole countryside at your disposal. If you're buay pai seh enough to brave the judgement of the florists and resident farmers, we found that their nurseries and farmlands make for pretty aesthetic shoots. Gone are the days where the Northern farms were a bustling residential town, so apart from workers and the army you won't run into a single soul and are free to snap away leisurely.
A word of caution: don't venture into these areas alone, especially at night. JIC.
3. Indulge in a secluded getaway far from urban Singapore
If you're looking for a temporary respite from city life, a staycation at a boutique hotel in Chinatown or Orchard just won't do. Nestled in the heart of Kranji Countryside, D'Kranji and Gardenasia both offer cosy, tranquil sanctuaries away from the heart of the city where you can truly relax and rejuvenate.
Modelled after black-and-white colonial houses, Gardenasia's Farmstay Villas is the lesser known of the two, sprawled over two hectares of land. I could imagine spending a lazy afternoon taking a dip in their swimming pool, golfing at their mini putting green, or just unwinding by their idyllic garden villa.
Alternatively, D'Kranji Farm Resort offers twin-sharing and family villas and boasts extensive facilities including a restaurant, spa, beer garden, karaoke bar and fishing village. Adjoining the resort are their exhibition farms, where villa guests may have the chance to pick their own fruits and vegetables. Don't be surprised if the resident farmers invite you in for tea!
Forget your quickie overseas getaways – you'll be hard pressed to remember you're even in Singapore with these paradise staycation retreats.
4. Sample some exotic food – if you can stomach it!
I'm no daredevil. Munching on bizarre fried meats doesn't appeal to me, and "it tastes like chicken" is no consolation. Think fried frog meat, crocodile nuggets, or maybe some hashima (frog fallopian tubes)? Er, it's an acquired taste.
Drop by Jurong Frog Farm for the aforementioned exotic meats, maybe you'll be a convert? JFF also sells the meat frozen or fresh from the Royal Frog Store, so you can take some home to share the love. Otherwise, feast on some rabbit, quail and crocodile parts from Farmart Centre, if you prefer.
Deep inside D'Kranji you'll also find the Swiftlet Garden Museum, retailing bird's nest related products like cookies, chocolates and of course, raw bird's nest. Curious to know how it tastes? You'll have to go down yourself.
5. Get your adrenaline pumping with go-karting and horseback riding
Experience the thrill of the Singapore Grand Prix first-hand, all year round! KF1's 80-metre-long pit building features F1-style team garages and a track (fun fact!) that runs underneath the MRT train track. For first-timers, the Viper and Birel fun karts are for you. Beyond the fun karts, KF1 also offers the option of professional race karts for experienced drivers to practice on the track.
Don't feel up to taking the wheel? Watch karting races in comfort from their viewing gallery, or head back to the Singapore Turf Club Riding Centre to try your hand at horseback riding and watch horse races held on selected Fridays, Sundays and public holidays. Skip the dinner and movie, take your date here for an electrifying race night under the stars instead, followed by a nice quiet stroll around Kraji. How's that for unique paktor ideas?
6. Tuck into delectable farm-to-table meals made with the freshest ingredients
Fuel yourself after a long day of exploring with the variety of food options available at the Kranji and the Northern Farms. Poison Ivy Bistro at Bollywood Veggies is truly a hidden gem, offering hearty meals made from their organically grown ingredients. I'd pick this fuss-free, home-style cooking over your cafe's brunch menu any day.
7. Meet some new furry friends
Visiting farms shouldn't be an activity limited to primary school excursions and learning journeys. Not all farms are open to public, but there are some that offer tours and opportunities to get up close and personal with their farm animals. Be nibbled on my goats at Hay Dairies, or licked by cows at DairyFolks, both of which are open to public.
Otherwise, head over to Farmart Centre to meet everything from goats to hamsters at their Animal Corner. If you'd like, you can sign up for their tour programmes where you'll be able to pet and feed their farm animals. as well as visit neighbouring farms! They've pet shops too, so you can pick up some items to pamper your furkids.
8. And those… not so furry
I assure you, behind that smile is nothing but sheer terror. If slimy amphibians and fish are your pet of choice, well you're in luck. Take a tour around Jurong Frog Farm for a ribbiting good time, with the melodious chorus of frog mating calls in the background. For the adventurous, drop by Long Kuan Hung Crocodile Farm to make nice with these gigantic reptiles when you sign up for this tour.
Fish people, you haven't been forgotten! Max Koi Farm and Nippon Koi Farm are here for all your koi needs, with everything from koi grooming to pond servicing. Koi fish are a big commitment though, so try Qian Hu Corporation for their ornamental fish and aquarium accessories. Fish are friends, not food!
9. Pick up the freshest products straight from the farms themselves
The first thing that comes to mind when you think organic? Expensive. Allow me to dispel this notion immediately: a litre of pure, fresh milk will set you back $5.50, which is comparable to the milk sold in supermarkets. The Northern Farms are one of the few places left in Singapore where you can find organic, locally produced goods straight from the farm to you, so you know where your food comes from.
It probably isn't practical to do your weekly grocery shopping here, but fret not – many of these stores have moved online so you can purchase local, seasonal goods from the comfort of your own home.
10. Bask in the beauty of nature
How rare it is to find a place virtually untouched by civilisation. Granted, the well-maintained greenery isn't au naturel, but it's a welcome change from the bustling city. I felt instantly at peace amid the lush greenery, and it's a great place get some headspace.
WIth the recent opening of the Kranji Marshes wetland, visitors can better experience the wonders of a wetland habitat at their own pace. It's a treat for the mind, body and soul.
Getting There
Kranji isn't the most accessible area, and most of the farms and heritage sites are not within walking distance of each other. Your best bet would be to follow the Kranji Express Shuttle Bus from Kranji MRT, which covers most of the more popular sites.
Exit Kranji MRT from Exit C, and walk towards Berth 3 where you should find the Kranji Express schedule plastered on a stone pillar. If you see a long queue, DON'T join it. It's to JB. The shuttle bus will cost you $3 per head for the entire day, as long as you retain the ticket. The bus schedule may be found here.
Bus services also run to Qian Hu Corporation and Farmart Centre from Choa Chu Kang MRT Station.
Within Kranji itself, there are few public buses and finding a cab is almost impossible. You can take bus 925 from Kranji MRT and bus 975 from Choa Chu Kang MRT, but neither cover the whole of Kranji and the Northern Farms. If you're driving, carpark space is abundant so you needn't worry.
Adventure awaits!
Far from the concrete jungle, the Kranji Countryside is the place if you're looking for a change in scenery. I embarked on this article convinced that I would leave Kranji and the Northern Farms empty-handed, but I was sorely mistaken. There's so much more to this rustic countryside than meets the eye, so go off the beaten track to a place where life is pure and simple before it's too late.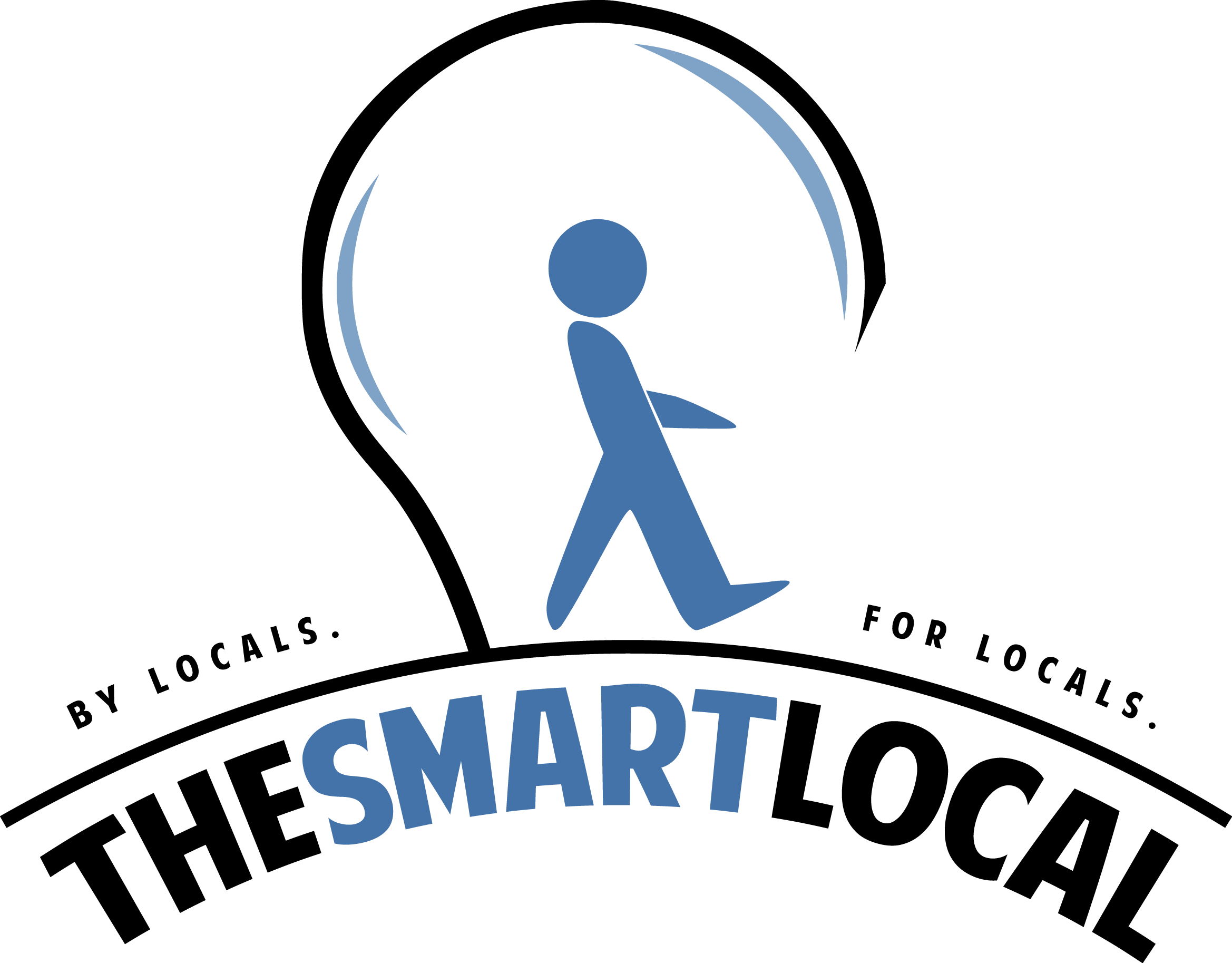 Drop us your email so you won't miss the latest news.