About the North
Growing up in North Singapore, my family has never been short of food places to go to. Yet, after a satisfying meal in the North, someone will ask the dreaded question: "So … what do we do next?" – Silence – North Singapore comprises of peaceful and serene neighborhoods like Sembawang and Yishun, but some lament that it borders on the point of being… boring.
However, if you know where to look, North Singapore is surprisingly full of history and culture – I've dug up a list of interesting farms and outdoor activities – as well as unique cemeteries for the more adventurous to explore.
Here is a list of 26 things you never knew you could do in North Singapore.
1. Kayak to Khatib Bongsu
Khatib Bongsu is an area of mangroves and flatlands; one of Singapore's last un-dammed rivers, its peaceful ambience attracts birdwatchers, cyclists, joggers, nature-lovers and fishing enthusiasts alike.
If you're looking for a more unusual mode of transportation, try kayaking there – paddling through the still waters amidst magical greenery and the chirping of birds is serene and peaceful. Look out for the many species of birds, such as the Great-billed Heron, and take a breather from hectic city life as you reconnect once more with nature.
Do note that you'll have to join ad-hoc kayaking groups for this, such as the ones on Singapore Adventurous & Nature-Lovers.
Address: Yishun Avenue 6
2. Enjoy Thrilling Tactical Action at Paintball
For all the army guys out there: practise your military tactics with paintball – amidst the fun and excitement, the only injuries you'll get are a few bruises. With a 20m shooting gallery, scenario-based fields, and a standard sized speedball field, as long as you're above 14 years old, you'll be in for some thrilling action.
Choose from packages such as James Bond to Darth Vader, where under the tutelage of experienced facilitators, you'll learn everything from handling paintball markers to the correct way of shooting. Paintball teaches you the crucial skills of teamwork and communication – it's a must-try on everyone's bucket list!
Address: Camp Challenge, Sembawang, 2 Admiralty Road East, Singapore 759987 (and other locations)
Website: http://www.camp-challenge.com/
Cost: From $10/pax
3. Practice Your Acrobatic Flips at Wake Pirates Wakeboarding
If you thought you could only wakeboard at East Coast Park, here's a piece of good news for all northies! At Wake Pirates Wakeboarding, there is something for everyone – from the absolute beginner to the acrobatic expert.
Every session is tailored to your ability, and with a team of experienced instructors, you'll be guided all the way from the very basics to landing your first spin and invert. Best of all, everything is provided for you, from the latest equipment to well-maintained towboats that create those menacing waves. Take a leap of faith and unleash the inner acrobat in you!
Address: SAF Yacht Club, Sembawang Clubhouse, 43 Admiralty Road West, Singapore 759962 Opening Hours: 7am – 7pm
Facebook: https://www.facebook.com/wakeboarding.sg
Cost: $90/h & $340 for 4h (weekdays), $100/h & $380 for 4h (weekends)
4. Take a Soak at Sembawang Hot Springs
Did you know that the bottled water you're holding in your hands may have originated from Sembawang Hot Springs? The only natural hot spring on mainland Singapore, its water has been bottled commercially by Fraser and Neave (F&N) under the local name Seletaris.
The well is located inside a red-brick enclosure, and its geothermal heat can already be felt from outside the building. Believed to have healing powers, it is a popular spot for people to soak their tired feet … and to eat hard-boiled eggs cooked with steaming hot spring water! Be sure to come in the morning, raw eggs and toast in tow, and enjoy your very own Singaporean breakfast of kaya toast with soft-boiled eggs.
Read about our experience and find out how to get there here.
Address: Gambas Avenue between Woodlands Avenue 12 and Sembawang Road
5. Hear the Roaring Ribbits at Jurong Frog Farm
Frogs are perhaps the most underrated creatures – seen as slimy and only valued for its frog legs to be cooked in Chinese dishes, a trip to the Jurong Frog Farm will be an eye-opener.
With its educational frog related programmes, experience the excitement of hand-feeding frogs, differentiate between a male and female frog, witness an all-male frog choir and observe how frogs camouflage in their natural surroundings. Make friends with the 10,000 American Bullfrogs, but don't kiss them as they aren't Prince Charmings in disguise!
Address: 56 Lim Chu Kang Lane 6, Singapore 719164
Telephone: 6781 7229
Website: http://jurongfrogfarm.com.sg
Opening Hours: Tuesday – Friday (Strictly by appointment/tour reservations), Sat, Sun, PH (Open to all general public 9am – 5:30pm), Monday (Closed)
6. Film a Horror Movie at Neo Tiew Estate
When Neo Tiew Estate was placed under en-bloc in 2002, all its residents were moved to Jurong West, and the area is currently used for Fighting in Built-Up Areas (FIBUA) trainings by the Singapore Armed Forces (SAF).
Consisting of abandoned flats, a wet market and a playground, its rusty interiors, peeling paint and vandalism all hint at the lack of maintenance, with overgrown bushes threatening to cover the entire neighbourhood. Unfortunately it has now been sealed off. But there may come a day when it is open again.
Address: Junction of Lim Chu Kang Road and Neo Tiew Road
7. Go Monochrome at Sembawang Colonial Houses
Built by the British in the late 19th century, these black and white houses at Sembawang were once the location of His Majesty's Naval Base of the British Royal Navy. Awash with colonial tradition, yet incorporating Malay architectural influences due to Singapore's hot and wet climate, these houses would fit right into the pages of a history textbook.
If you were thinking of buying these colonial houses for your next dream home, beware: the highest recorded sum was $36,000 a month for a property along Cluny Road!
Address: The roads near Sembawang Park
8. Create Your Own Flavours at Udder's Ice-Cream Making Workshop
If you're an ice-cream fan like me, you'd want to turn everything into an ice-cream flavour – from bandung and popcorn to chili-chocolate ice-cream. At Udder's ice-cream making workshop, you'll get to learn about the different kinds of ice-cream, the ice-cream making process, and even a hands-on session where you get to experiment with different flavours.
After 30 minutes of theory and 40 minutes of ice-cream making, you'd probably be tired … and hyped up again with 50 minutes of all-you-can-eat ice-cream buffet! Perfect for a family bonding session, be prepared to leave with a happy tummy.
Address: Upper Thomson (and other locations)
Workshop Time Slots: Monday to Friday any 2 hours from 10am to 6pm, Saturday and Sunday any 2 hours from 10am to 1pm
Facebook: https://www.facebook.com/uddersicecream
Cost: Minimum 20 pax at $45/pax + GST
9. Get Fit and Toned Outdoors with Ozfit
If you're thinking of heading to the gym, try working out at the park instead – with its natural uphills, contours and stairs, it is perfect for interval and high intensity exercises. Ozfit provides challenging cross training, interval workouts, high intensity interval training as well as core and upper body strength training, all at the convenience of a nearby park.
Choose between women-only sessions, mixed sessions – or if intervals and circuits are not your thing – boxing and yoga. If you're up for the challenge, try their bootcamps, run by Singapore's two longest running and most successful bootcamp operators, UFIT and OZFIT. Get fit and enjoy the scenery at the same time!
Address: MacRitchie Park, Bishan Park (and other locations)
Website: http://www.ozfit.com.sg/
Cost: From $35
10. Tour a Craft Brewery at Jungle Beers
Update: Jungle Beer is now closed but they announced they will be back in Singapore soon.
Craft beer is the next hipster thing – if you count yourself a hipster, take a tour of Jungle Beers, where you'll be treated to an astounding sight of their 1000-litre brewhouse. For all beer connoisseurs, sample Jungle Beer's unique flavours and quirky-sounding beers, such as Orchard Road, Singlish Ale, Kiasu Stout and Quayside Coolie.
Jungle Beers also takes special requests and customisations – they've created chili and coffee beers for their customers. If you have a special flavour in mind, or would simply like to buy their unique merchandise, head down to their brewery to take a look!
Address: Barefoot Brewing Company Pvt. Ltd, 8A Admiralty Street, #04-27, FoodXchange @ Admiralty, Singapore 757437
Website: http://www.junglebeer.com/
11. Discover Your Ancestry at Bukit Brown
Treasure what you have before it's lost! Following the government's announcement in 2011 that a dual four lane highway would be built through Bukit Brown, affecting 5000 graves, this once-forgotten cemetery has shot to fame – and even made it onto the 2014 World Monuments Watch List.
The reason for this hoo-hah is that Bukit Brown is no ordinary cemetery: it is a place where many notable Singaporean pioneers, such as Cheang Hong Lim and Ong Boon Tat, are buried. A place of rich cultural history, one is able to judge the person's family background just by looking at the design and carvings on the tombstone.
Like other Singaporeans who have discovered their ancestors from generations ago, bring along your family tree; you'll never know, as the next "Lim" or "Chew" you come across may be your great-great-great grandfather!
Find out how to get there and read our photojournal of Bukit Brown here.
Address: 2km west of the entrance to MacRitchie Reservoir Park
12. Go Grocery Shopping at Senoko Fishery Port
Senoko Fishery Port, owned by AVA, is every grandmother's dream come true. At the wholesale fish markets, rows and rows of baskets of fishes are delivered from Malaysia to Singapore, and subsequently delivered to supermarkets and wet markets – they are the freshest fishes you can find in Singapore.
With a dizzying array of fishes and seafood – think baraccuda, pomfrets and squids – you'll be spoilt for choice when planning for your next family meal. Just be sure to arrive very early; the fish markets are open from 2am to 6am, and by 5am, only a few fishes remain.
Also, remember to bring along your IC to exchange for a pass when you enter. The next time you gaze down at the steamed fish on your dinner table, you'll know where it's from!
Address: 31 Attap Valley Road, Singapore
Opening Hours: Tues-Sun 02:00-06:00
13. Visit the Goats at Hay Dairies
2015 is the Year of the Goat, so why not visit a goat farm to stroke a few goats for additional prosperity? Just kidding – but these furry, wide-eyed, innocent creatures are just too adorable to resist. Bring the little ones to watch the goats prance around, and learn about the milking process where fresh goat's milk is produced for consumption.
If you're lactose intolerant or allergic to cow's milk, give goat's milk a try – lower in sodium and higher in potassium than cow's milk, goat's milk is highly nutritious. Freshly milked, it is available in original and chocolate flavours for your purchase.
If farms are your thing, you may also be keen to check out our guide to all the hidden farms in Singapore.
Address: No. 3 Lim Chu Kang, Agrotech Park Lane 4, Singapore 718859
Facebook: https://www.facebook.com/haydairies
Telephone: (65) 6792 0931
14. Learn to Fly (an Aeroplane) at the Republic of Singapore Flying Club
Look ma, no hands! If you've ever wanted to be a pilot, but you've been turned off by the recent spate of unfortunate events in the aviation industry, why not try leisure flying instead. The Republic of Singapore Flying Club offers you the opportunity to obtain a Singapore Private Pilot License – after passing a battery of tests, that is.
If you're feeling a little nauseous, there's always the option of just sitting back and watching planes fly around – perhaps it'll even offer a better view than Changi Airport's viewing gallery! Do give them a call before you visit.
Address: JTC Aviation One, 700 West Camp Road #05-01, Seletar Aerospace Park, Singapore 797649
Facebook: http://www.singaporeflyingclub.com/
Opening Hours: 9 a.m. to 5 p.m. daily except for Tuesdays and Thursdays
15. Duel with Fellow Gamers at Gamersaurus Rex
Gamersaurus Rex is the one-stop haven for gamers – a full service Friendly Local Games Store (FLGS) and gaming events venue, it is the place for regular tournaments and daily game nights. Carrying games such as Game of Thrones, Magic: The Gathering and Malifaux etc, as well as board games and card games, head down here to battle with fellow gamers or exchange secret tips and strategies.
If you're a Gamersaurus Rex member, you get to enjoy exclusive promotions on cards and merchandise too! With equipment such as a painting table, lamps, and even an airbrush corner, there is everything you need for the inner gamer in you.
Address: 220A, Upper Thomson Rd, 574352
Facebook: https://www.facebook.com/GamersaurusRex
Telephone: 86931060
16. Go on a Date at Woodlands Waterfront Park
For all couples out there, enjoy a nice and romantic stroll along the 1.5km long waterfront promenade; for all the shutterbugs, set your cameras to panorama mode as you gaze at the unobstructed view of the entire coastal park and the Straits of Johor.
Scenic and tranquil, sweat it out on the jogging and cycling tracks, or let the kids run wild at the multi-generational playground reminiscent of a pirate ship, complete with crows nets to boot. As for the landlubbers, chill out at the rest points along the trail, and relax as you surround yourself with nature.
Address: Admiralty Road West
17. Venture Outdoors at Water Venture (Sembawang)
Water Venture (Sembawang) is the perfect place to go for all things outdoors: kayaking, sea-rafting, nature trails, orienteering courses, camping and outdoor cooking. Sleep under the stars, or if you're less daring (or frightened of insects), book a bunk in one of the four dormitories on site.
Experience the pain of using a charcoal stove, and participate in team-building exercises where you clear obstacles using simple objects. If you miss your camping days from OBS, grab your friends and head out to the great outdoors – complete with the dazzling view of the Straits of Johor.
Address: 60 Jalan Mempurong, 759058
Facebook: https://www.facebook.com/WaterVenture
Cost: From $5
18. Fight the Sith with Light Sabers
May the force be with you – General Dodonna, Star Wars
If you'd like to channel that inner force within you, and mimic the sleek moves of Luke Skywalker with a light saber, head down to The Saber Authority. Offering the most realistic light saber duelling program in Singapore, you'll get to imagine you're in a Star Wars movie, and learn real self-defence skills at the same time!
Learn how to predict your opponent's moves, see attack lines and find weaknesses in your opponent's defence with the Combat Saber System. More than just swishing your light saber around, you're constantly on your toes, practising your footwork and combat tactics. The next time your friend asks you about the mysterious swishing lights at Bishan Park – you'll know what they are!
Address: Bishan Park
Facebook: https://www.facebook.com/TheSaberAuthority
Cost: From $25
19. Go Skateboarding at AMK Banks
The 'Ang Mo Kio banks', located below the MRT tracks between Bishan and Ang Mo Kio station, has become popular among skateboarders for its steep slopes – and hence its difficulty. If you're a beginner, sit back and pick up some tips from the pros here.
Address: Ang Mo Kio Avenue 8
20. Buy Fresh Local Produce at Kranji Countryside Farmer's Market
The Kranji Countryside encompasses Singapore's local farms, such as Bollywood Veggies and Max Koi Farm. Head over for the laid-back vibe of a countryside and appreciate the back-breaking effort behind agriculture, or browse through Singapore's very own local produce at the Farmer's Market.
With stalls selling everything exotic from nut butters to roast pork and deep fried crocodile meat, you'll be spoilt for choice at the range of artisanal products. Also available are workshops, activity corners, and even a bouncing castle for kids. Perhaps after your visit, you'd want to retire as a farmer instead! Do check their Facebook page for more updates.
Address: 240 Neo Tiew Crescent
21. Go Back in History at the Japanese Cemetery Park
Established in 1891, the Japanese Cemetery Park is the largest Japanese cemetery in Southeast Asia, with 910 tombstones containing the remains of the Japanese community in Singapore, including merchants, civilians and convicted war criminals executed in Changi Prison.
The many notable Japanese buried here include Yamamoto Otokichi (1817-1867), Singapore's first Japanese resident, and Hisaichi Terauchi (1879-1945), Field Marshal of the Japanese Forces in Southeast Asia. A place of historical significance, these tombstones give valuable insights into the Japanese community of the olden days in Singapore.
If you're curious to learn more, check out our detailed Japanese cemetery guide.
Address: 825B Chuan Hoe Ave, 549853
22. Explore the Abandoned Braddell-Westlake Secondary School
Following the last graduating batch in 2005, whereby the remaining staff and students were transferred to Guangyang Secondary School, the school buildings were formally closed – and have been closed ever since.
With its deteriorating conditions and grimy surface, the entire building itself looks a little… Well, creepy would be an understatement here. Nevertheless, if you're dauntless (Divergent fans unite!), take a walk around the complex before it's refurbished – RGS will be relocating here come 2018.
Address: Braddell Road, near Braddell Hill
23. Go Tree Climbing
What do Katniss Everdeen, Tarzan, and a squirrel have in common? They all have the ability to climb trees – and with Sunny Island Tree Climbers Society, so do you! Do not fret if you don't have the tree-climbing skills of a monkey, as you can start by (literally) learning the ropes from the basic course, and even set up your very own tree hammock in the intermediate courses.
With tree climbers from the ages of 5 to 60, as long as you can do basic household chores and climb the stairs, you're good to go! Once you're skillful enough, there's no need to call the fireman to rescue the kitty down from the tree any more.
Address: Varies
Website: http://www.treeclimbingasia.org/index.asp
Cost: Public fun climb starts from $49.90, with a minimum group of 6 pax
24. Race Your Friends Round the Tracks
Experience the thrill of racing at KF1 Karting Circuit, complete with its very own pit building, pit lane and garages! If you're karting for the first time, try the fun kart, where you can familiarise yourself with the track in your Viper Kart. Once you've practised your driving lines and control skills, have a go at the Birel Kart, which offers speeds of up to 50km/h.
For the pro drivers, there are 3h periods to race your own – or rented – karts around the track, before storing them in the pit garages available. Safer than Formula 1 itself, race your friends around the track to see who will emerge as the grand champion!
Address: 1 Turf Club Avenue, 738078
Website: http://kf1karting.com/fun-kart/
Cost: From $22
25. SG50 Concert Series in the Park
If you happen to be a little tired of Bishan-Ang Mo Kio Park, here's another reason to visit: in celebration of Singapore's 50th birthday, there will be a #SG50 Concert Series in the Park on 14 March 2015, with special performances by our talented local artistes.
Be sure to check out the buzz, sit back on the grass and unwind to the music, or take a walk along Bishan-Ang Mo Kio Park's river plains and jogging trails with your family. Here's to Singapore's 50th birthday!
The North Can Be Fun Too
North Singapore has its own old-world charm and laid-back vibe – a little ulu and out-of-the-way yet dotted with historical landmarks, it is perfect for a quick escape from the hubbub of city life. Some of the activities listed above look like they were taken right off a bucket list – step out of your comfort zone and sleep under the stars for one night!
Get ready for a whole list of area guides coming to you this year as we celebrate Singapore's birthday! Which area would you like to see next?
Read More Of Our #SG50 Coverage! Happy Birthday Singapore!
---
This post was brought to you by #SG50.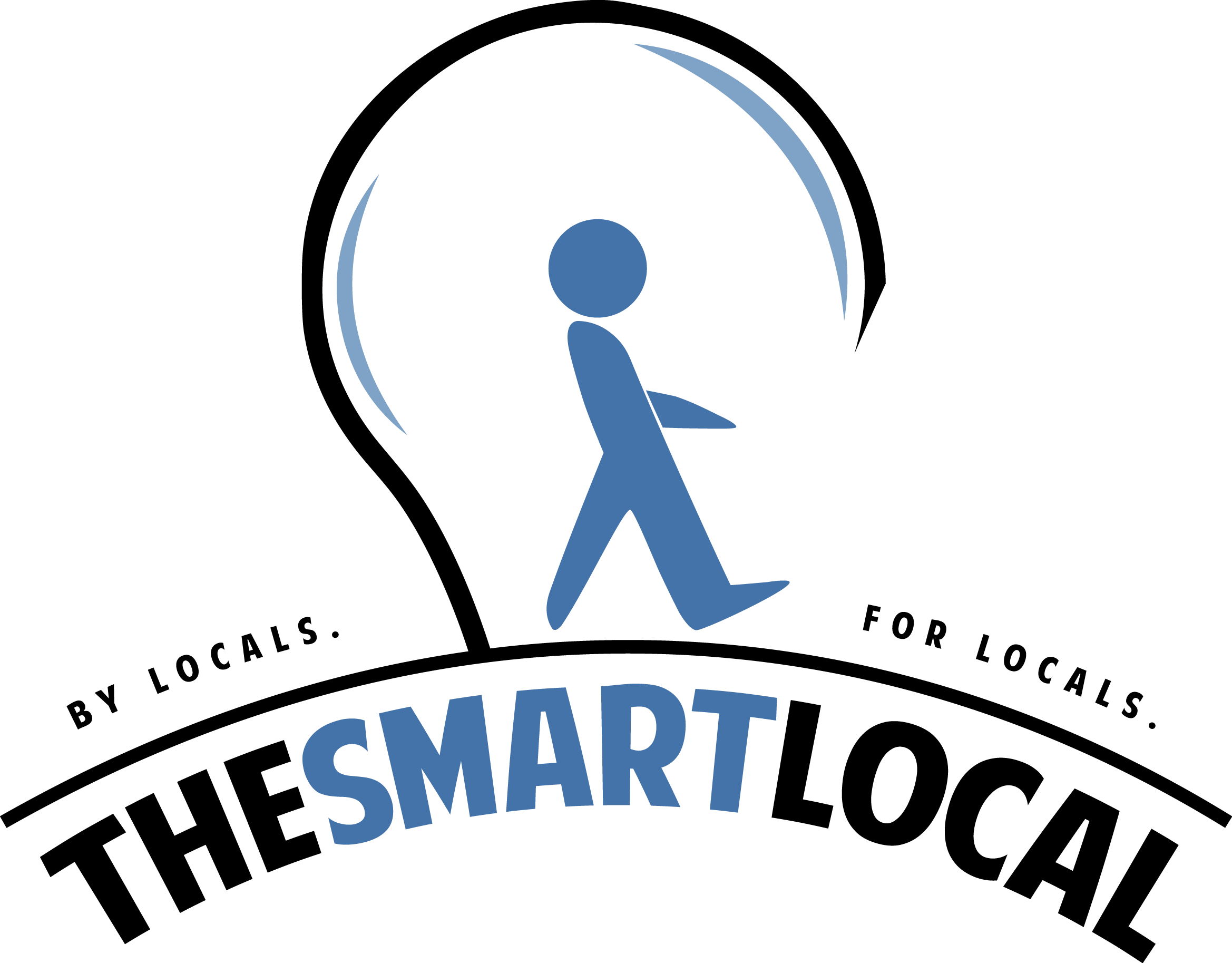 Drop us your email so you won't miss the latest news.