Love Our Grandparents
From changing our diapers to cooking and taking care of us during our childhood years, our grandparents played pivotal roles in our lives. To thank them for their years of hard work and constant affection, let's treat our grandparents to a feast at their favourite dialect restaurants, and let them reminisce their younger days.
Many of these restaurants have been around for decades, and our grandparents will surely have fond memories of dining there, or at least walking past them. Regardless of whether their birthdays are coming up or not, a visit to these restaurants will take them on a trip down memory lane.
We've explored the different dialect groups, from Hokkien to Henghua, to give you 21 dialect restaurants which – amidst the rise of Crystal Jade and Paradise Group – may have been forgotten by us … but not by our grandparents!
– Hokkien Restaurants –
1. Beng Hiang Restaurant
Everyone loves reminiscing about the good ol' days – with the nostalgic feel of Beng Hiang Restaurant, your grandparents will be transported back to the 80s. Flanked by a traditional-looking shophouse exterior with a comfortable and homely interior, the restaurant serves excellent authentic Hokkien dishes, perfect for Hokkien traditionalists.
Be sure to try their signature Fish Maw Soup, along with dishes like Oyster Omelette and Kong Ba Pao. The restaurant is also big enough for large-scale events like Chinese weddings.
Jan 2016 update: Beng Huang has moved to Jurong East from Amoy Street. The address below has been updated to reflect this:
Address: Block 135 Jurong Gateway Road, #02-337, Singapore 600135
Telephone: +65 6221 6695 / +65 6221 6684
Opening Hours: 11:30am – 2:30pm, 6pm – 9:30pm
Average Cost Per Person: $27
2. Bee Heong Palace Restaurant
If you're on a budget, Bee Heong Palace Restaurant is a place which offers good food at reasonable prices, not burning a hole in your wallet. Offering your usual Hokkien fare such as Hokkien Mee, Braised Pork Knuckle and Mustard Green in Dried Scallop Sauce, the food will definitely satisfy the palates of your household.
If you need another reason to visit, the restaurant doesn't charge GST or service charge!
Address: 134 Telok Ayer Street, Singapore 068600
Telephone: 6222 9074
Opening Hours: 11:30am – 3pm, 6pm – 10:30pm (Tuesday to Sunday)
Average Cost Per Person: $18
3. Beng Thin Hoon Kee Restaurant
Established since 1949, Beng Thin Hoon Kee Restaurant is highly regarded in Singapore for its unwaveringly high quality dishes. it doesn't matter if you're going on a solo date with your grandparents or having a family gathering, there will definitely be the right package (based on the number of people) for you.
The definitely-must-try dishes include the Oyster Omelette, Crabmeat Fish Maw Soup and the Sea Cucumber Duck. Even though the prices may be slightly higher than other Hokkien restaurants, it is well worth the cost.
Address: 65 Chulia Street, 049513
Telephone: 6533 7708
Opening Hours: Daily 11:30am – 3pm, 6pm – 10pm
Average Cost Per Person: $46
4. Quan Xin Yuan Restaurant
Quan Xin Yuan Restaurant is one of the oldest in Singapore – founded in the 1930s, its family recipes have been passed down from generation to generation. Given its long history, your grandparents will definitely have fond memories of visiting the restaurant in their younger days.
Some of the dishes that will fire up your appetite include the Fish Maw Soup, which is bursting with sea cucumber and mushrooms, Braised Duck with Sea Cucumber, as well as Kong Bak Pao. Besides having been featured in numerous newspaper articles, Quan Xin Yuan Restaurant also does catering and carries its own frozen product line.
Address: 252 Jalan Besar, Singapore 208925
Telephone: 6294 6254
Opening Hours: 11:30 am – 2:30 pm, 5:30–10:30 pm
Average Cost Per Person: $13
5. Spring Court (Yong Chun Yuan) Restaurant
The oldest Chinese restaurant in Singapore, this family business was established in 1929 – possibly even before our grandparents were alive! Known for its fine dim sum and Chinese dishes such as Steamed Live Tiger Garoupa and its legendary Peking Roast Duck, the food will not disappoint. However, the dishes are a little pricey, reflective of a higher-end restaurant.
Address: 52-56 Upper Cross Street, Singapore 058348 (Opposite Chinatown Point carpark) Telephone: 6449-5030
Opening Hours: 11.00am to 3.00pm, 6.00pm to 10.30pm
Average Cost Per Person: $48
– Cantonese Restaurants –
6. Moi Lum Restaurant
Founded in the 1920s, Moi Lum Restaurant has been selling their legendary Crispy Fried Chicken and Golden Coin Beancurd for the past 80 years – a recipe older than most of us. Besides trying these 'antique' dishes, a must-have is their signature dish – Majestic Roast Chicken, which has never failed to receive raving reviews.
The restaurant also offers Double Boiled Cabbage with Dried Scallops, as well as Braised Roast Pork with Yam.
Address: 38 Maxwell Rd, 069116
Telephone: 6226 2283
Opening Hours: 11:30 am – 2:30 pm, 5:30 – 10pm
Average Cost Per Person: $26
7. Lai Wah Restaurant
One of Singapore's most famous restaurants, Lai Wah Restaurant has more than 50 years of experience under its belt, and this has translated into numerous newspaper and television features. Expect to be served traditional, authentic, and best of all, absolutely yummy Cantonese cuisine, such as Garoupa in Two Styles and Yu Lan Chicken with Ham and Chinese Broccoli.
What many don't know is that Lai Wah Restaurant is also the grand inventor of 2 famous local dishes – Yusheng and Yam Basket with Prawns and Cashew Nuts. In the past, customers had to mix the sauce themselves when eating Yusheng, resulting in inconsistently-concocted sauces. It was only when Lai Wah Restaurant came up with the idea of premixing the sauce, and adding in the 'lohei' component as a group activity, that today's modern Yusheng was born.
Due to Lai Wah's popularity, many of their signature dishes – like Fried Crispy Prawns, Pi Pa Duck – require advanced orders of at least 2 days, and be sure to make reservations as the restaurant is usually fully booked.
Address: 44 Bendemeer Road, #01-1436, 330044
Telephone: 6294 9922 / 6298 4460
Opening Hours: 11am to 2:30pm (last order 2pm), 6:00pm to 9:30pm (last order 9:00pm)
Average Cost Per Person: $24
8. Yan Palace Restaurant
Yan Palace Restaurant lives up to its name – luxuriously furnished like a palace, the ambience is cozy and creates a pleasant atmosphere for a family meal. With a minimum spending of $350 (the cheapest set menu for 10 is already $368++), you'll get a VIP room, complete with KTV facilities, a personal waitress, and a couch.
Besides dim sum such as Prawn, Mango and Almond Balls (pictured above), Yan Palace Restaurant serves excellent roasted dishes, such as Roasted Suckling Pig and a sizzling Roasted Duck.
Address: 531 Upper Cross Street, Singapore 050531 (Hong Lim Complex) / 81 Choa Chu Kang Way, Singapore 688263 (Warren Golf & Country Club)
Telephone: 6222 2516 (Hong Lim Complex) / 6760-6616 (Warren Golf & Country Club) Opening Hours: 11am – 2:15pm (Monday to Saturday) /
10am – 2:15pm (Sun & PH) / 6:30pm – 10pm (daily dinner)
Average Cost Per Person: $25
9. Dragon Phoenix Restaurant
Dragon Phoenix Restaurant was established in 1963 by Chef Hooi Kok Wai, renowned in the culinary world as one of the '4 Heavenly Kings'. Serving unpretentious, old-fashioned dim sum, some dishes to order are the Egg Tarts, Chee Cheong Fan, Prawn Dumplings and Siew Mai.
This restaurant is also the birthplace of Singapore's first Chili Crab, Phoenix Spring Chicken, and Kyoto Pork Ribs. These are the restaurant's signature dishes, and the pride and joy of Chef Hooi's.
Address: 177A River Valley Road, #06-00 Novotel Clarke Quay Singapore (Liang Court), Singapore 179031
Telephone: (+65) 6339-3368
Opening Hours: 11am – 3pm & 6pm – 11pm (Mondays to Saturdays) / 10am – 4pm & 6pm – 11pm (Sun & PH)
Average Cost Per Person: $33
10. Red Star Restaurant
One of the few restaurants which still serves old school, authentic dim sum on push-carts, your grandparents will definitely be reminded of dim sum from their younger days. Of all the dim sum items on the menu, the Egg Tart is the most popular – a bite reveals its flaky crust and soft egg custard. If your grandparents are looking for a classic sense of nostalgia and Hong Kong-style dim sum, give this restaurant a try.
Address: 54 Chin Swee Road, 160054
Telephone: 6532 5266
Opening Hours: 7:00 am – 3:00 pm, 6:00 – 10:00 pm
Average Cost Per Person: $21
– Teochew Restaurants –
11. Kian Seng Seafood Restaurant
You might expect a restaurant located in an industrial park to be meh, but Kian Seng Seafood is a hidden gem. Featuring the best of a zi char stall and a restaurant, the food here is utterly delicious. Do try the chef's recommendations of Golden Suckling Pig, Golden Cereal Prawn and Curry Fish Head.
Besides the usual, familiar fare, Kian Seng Seafood constantly innovates, coming up with dishes such as Thai Style Prawns,Tom Yam Potato Paste Prawns and Italiana Herb Paste Pork Ribs. While the prices for dishes such as Buddha Jumps Over the Wall may seem expensive, it's a far cry compared to other higher-end restaurants in more central locations. If your grandparents are not keen to go to town, try the heartlands instead!
Address: 4013 Ang Mo Kio Industrial Park 1, Singapore 569629
Telephone: 6458 2552
Opening Hours: Mon to Sun 11am – 2:30pm, 5pm – 11:45pm
Average Cost Per Person: $11-20
12. Lee Kui (Ah Hoi) Restaurant
Retaining the nostalgic feel of the 70s and 80s, Lee Kui Restaurant is one of the remaining restaurants in the competitive food industry which serves authentic Teochew cuisine. If you're here, try their specialty dish Cold Crab, as well as Fried Pork Liver Roll which is seldom found in Teochew restaurants today.
Jan 2016 update: Lee Kui has closed due to personal reasons in December 2015.
13. Mu Liang Zai Liang Kee Restaurant
Even though Mu Liang Zai Liang Kee Restaurant is small, with just 8 to 10 large tables along the sides, what matters is the quality of the food. Their specialty, Crispy Golden Dragon Chicken, may look like an ordinary chicken skin dish, but beneath the crispy chicken skin is cuttlefish meat – uniqueness at its best.
Their other dishes include Fried Fresh Oyster with Egg, Teochew Pig's Feets in Aspic and Beancurd with Minced Meat.
Address: 719 Havelock Rd, Singapore 169644
Telephone: 6272 3182
Opening Hours: 11:30am – 2:30pm, 5:30pm – 10pm
Average Cost Per Person: $26
14. Chao Shan Cuisine
At this relatively small restaurant which seats only 50 people, the owner of Chao Shan Cuisine, Ah Liang, still spends time behind the wok to personally cook his dishes, ensuring that the taste and flavours are perfect. Even if you're not a fan of liver, try the Liver Rolls (Gua Hweh), which are traditionally made but do not taste of liver. Other dishes include Pork Aspic, Braised Goose and Oyster Omelette.
Jan 2016 update: Chao Shan has relocated near Raffles Place, with a seated capacity of more than 100. The address below has been updated to reflect this:
Address: 17 Phillip Street Grand Building #01-01/02, Singapore 048695
Telephone: 9247 2227 (Ms Nancy)
Opening Hours: 11 am – 2 pm; 6pm – 10pm
Average Cost Per Person: $54
15. Swa Garden Restaurant
Swa Garden Restaurant has been serving good, old-fashioned Teochew cuisine over the years, even as restaurants continually innovate and churn out fusion dishes. Adorned with sheer curtains and white tiled walls, right down to a fading carpet, the interior is reminiscent of the 70s.
The king of Teochew food, Cold Crab, is served here, alongside dishes such as Braised Goose, Oyster Omelette and Pomfret. Come here for the excellent poultry and seafood dishes – comfort food your grandparents will enjoy.
Address: 540 MacPherson Road, Singapore 368223
Telephone: 6744 5009
Opening Hours: 11:30 am – 2:30 pm, 6pm – 9:30 pm
Average Cost Per Person: $30
– Hakka Restaurants –
16. Plum Village Restaurant
Image credit: @leshane
Plum Village Restaurant has stayed true to its roots over the years – its Hakka dishes are still lovingly prepared by its owner Mr Lai Fak Nian, who has had over 30 years of cooking experience.
With authentic dishes such as Salted Vegetables with Pork, Fried Prawns with Hakka Wine, Pig Stomach Soup and Abacus Beads, Plum Village Restaurant is great for inducing nostalgia without burning a hole in your wallet.
Address: 16 Jalan Leban, Singapore 577554
Telephone: 6458 9005
Opening Hours: 11:30am – 2:30pm. 6pm – 10pm
Average Cost Per Person: $16
– Henghua Restaurants –
If you've never heard of Henghua, it is a minority Chinese dialect spoken by immigrants from Putien, Fujian province. As Putien is located near the coast, seafood has become a dominant feature in Henghua cuisine.
17. Ming Chung Restaurant
Established in 1933, Ming Chung Restaurant is one of Singapore's oldest Henghua restaurants. Regulars go there for the Henghua Lor Mee, which is a white broth wok-cooked version, while other dishes include Fried Henghua Bee Hoon, Fried Mee Sua, Stir Fried Clams with Chilli and Prawn Fritters. It has been featured in many newspaper articles, testament to its popularity and excellent food.
Address: 67 Maude Road (off Jalan Besar), Singapore 208348
Telephone: 6296 3428
Opening Hours: 3:00pm to 11:30pm
Average Cost Per Person: $12
18. Putien Restaurant
Voted one of Singapore's best 50 restaurants, Putien Restaurant specialises in Henghua cuisine and currently has 8 outlets in Singapore, making it convenient for everyone to drop by. Try the Putien Lor Mee, Sweet and Sour Pork with Lychees, or if you're daring enough, Sauteed Sea Snails with Hua Diao Wine. Take note that if you're ordering seafood, the prices may be slightly expensive, but the large portions offset the cost.
Address: 127 Kitchener Road, Singapore 208514 (and other outlets)
Telephone: 6295 6358
Opening Hours: 11:30am – 2:30pm, 5:30pm – 10:30pm
Average Cost Per Person: $22
– Fuzhou Restaurants –
19. Seow Choon Hua Restaurant
Having been around for more than 70 years, this non-descript restaurant looks more like a hawker stall, but serves traditional fuzhou 'chow', such as handmade Fuzhou Fishballs, Red Wine Mee Sua and Fuzhou Yan Pi. Given the small and dwindling Fuzhou community in Singapore, Fuzhou stalls are hard to come across nowadays!
Address: 33 Sultan Gate, Singapore 198481
Telephone: 6298 2720
Opening Hours: 10am–10pm
Average Cost Per Person: Below $10
20. Ju Chun Yuan Restaurant
Since 1865, Ju Chun Yuan Restaurant has set the bar high for Fuzhou cuisine, and it is this very restaurant where 'Buddha Jumps Over the Wall' was created in 1876! As you walk into the Chinese courtyard, complete with traditional frontage and a tiled roof, you'll feel like you've been transported back in time to ancient China.
Enjoy award-winning dishes such as Chef Li Yan's signature dish of Pa Shao Pork Belly, which is steamed tender and stewed for 30 hours before serving, as well as dim sum.
Address: Far East Square, 130 Amoy Street #01-01 (S) 049959
Telephone: 6536 2655
Opening Hours: 11.30am – 2:30pm, 6.30pm – 9.30pm
Average Cost Per Person: $30
21. Lee Do Restaurant
A pioneer in cold crab cuisine, Lee Do Restaurant serves their crowd-pulling Cold Crab, as well as other dishes such as Honey Pork Ribs, Steamed Threadfin Tail and Fragrant Crispy Duck.
Address: 61 Ubi Avenue 2, Singapore 408898
Telephone: 6742 2181
Opening Hours: 11:30am – 3pm, 5:30pm – 11pm
Average Cost Per Person: $41
Conclusion
Bringing our grandparents to their favourite restaurants is a good way to honour them – their beams of joy will definitely warm our hearts and make our day. However, if we're a wee bit short of money, even simple gestures like going grocery shopping (with shopping carts in tow) and spending time with them will make them feel appreciated and loved. Spend some more time with them this new year!
Read More Of Our #SG50 Coverage! Happy Birthday Singapore!
---
Special thanks to alexischeong.com who helped us put together this list.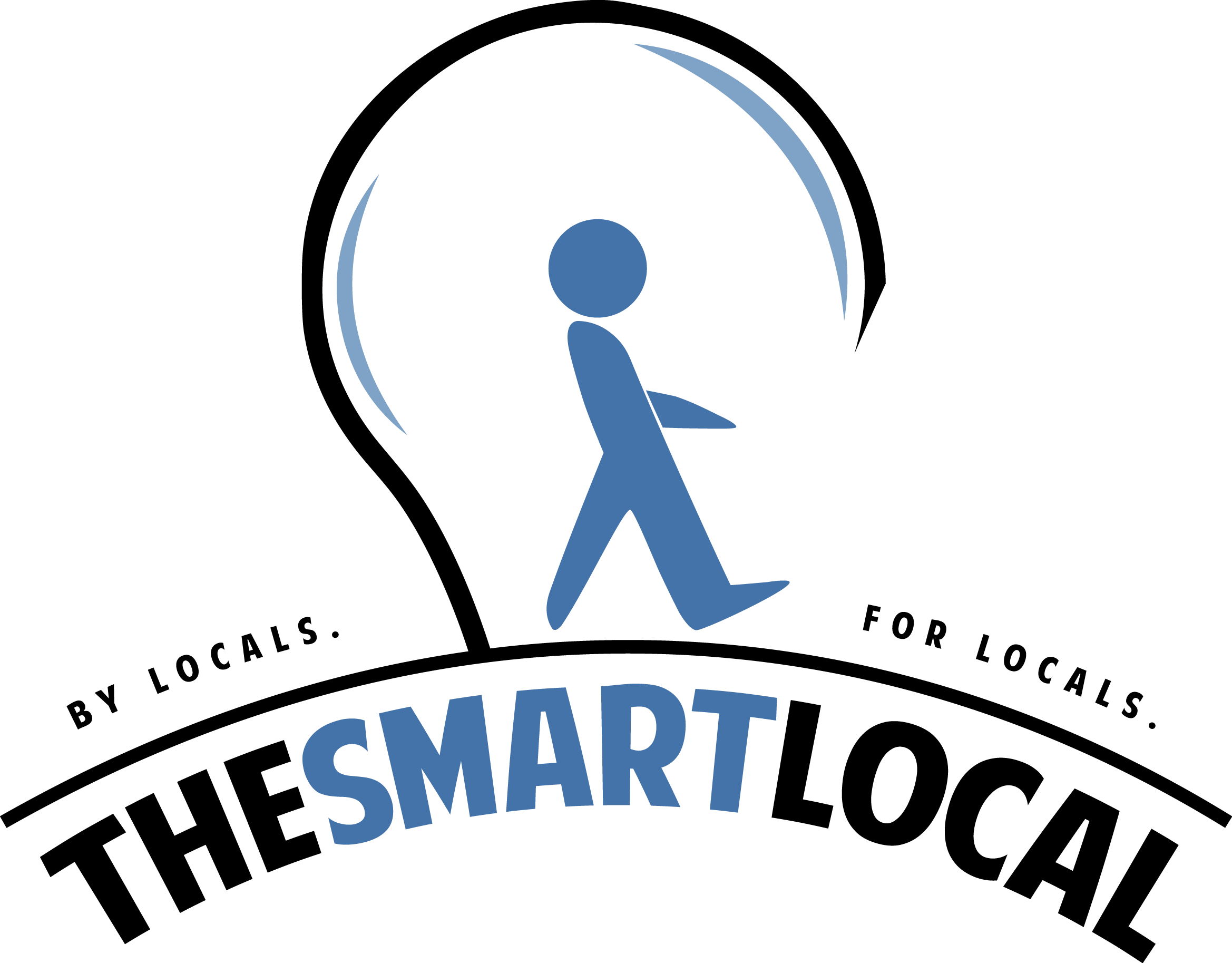 Drop us your email so you won't miss the latest news.