Rustic Restaurants
With the glut of conceptually-driven cafes proliferating our island, hipster cafes have – ironically – become mainstream. If you're sian of overpriced artisanal cafe fare served in run-of-the-mill, indistinctive settings, this is the list you've been waiting for.
These hidden gems are the REAL hipster restaurants of 2015. Besides boasting food that deviates from the usual truffle-drenched cafe grub, their nostalgic ambiences will make you wonder if this was the place your parents used to paktor, leaving you with a wistful longing for Singapore of yesteryear.
1. Yet Con Chicken Rice and Restaurant
Source: cavinteo
Flanked by pillars reminiscent of the British Colonial period, Yet Con is a time capsule for Singapore of yesteryear.
Since its opening in 1940, not much has changed for this restaurant renowned for its Hainanese Chicken Rice. Its interior still sports that old-fashioned, no frills set-up of sturdy wooden chairs and circular tables characteristic of kopitiams back in the day.
Source: cavinteo
Address: 25 Purvis Street, Singapore 188602
Telephone: 6337 6819
Open daily 11am – 930pm.
2. Kombi Rocks
Source: Facebook
Despite calling itself a 'diner', this Yio Chu Kang Road eatery actually serves a variety of Thai and Chinese dishes, zi char style. But what's unique about Kombi Rocks is its elaborate décor, which is guaranteed to give you a real blast from the past.
From the fleet of multi-hued Kombis parked outside, to the array of vintage paraphernalia adorning the restaurant's interior, Kombi Rocks is a delightful patchwork of memories from the '70s.
Source: eatprayflying
Address: 66 Yio Chua Kang Road, Singapore 545568
Telephone: 6288 1206
Open from 12pm – 2am from Tue – Sat, and 12pm – 11pm on Mon and Sun.
3.British Hainan
Source: thesilverchef
With its interior furnished with quirky knick knacks that can be purchased from the store itself, this family-run establishment looks more like an antique museum than a restaurant. Proffering an eclectic mix of Hainanese and British dishes, British Hainan pays tribute to our Hainanese forefathers who once laboured on board British ships.
Address: 75 Carpmael Road, Singapore 429812
Telephone: 63368122
Open 12pm – 3pm Fri-Sat, 6pm – 10pm Wed- Mon, Closed on Tues.
4. Colbar
Surrounded by lush greenery, this rustic eatery offers you an ulu escape from the chaos of the city. Once an old mess hall for British soldiers, the cafe still retains much of its original architecture, and now serves Asian and Western dishes.
Though Colbar serves your typical Western grub, dining amidst the placid serenity of Whitchurch Road will make you feel as if you've gone back in time to another era.

Address: 9A Whitchurch Road, Singapore 138839
Telephone: 6779 4859
Closed on Mon. Tue – Sun: 11am – 10pm
5. The Bark Cafe
Source: omupie
Another shady refuge from the daily hustle and bustle, the Bark Cafe is both laid back and intimate. Enjoy a meal with a view in the cool evening breeze, and unwind to dulcet tones in the background.
Also, don't say we never say tell you – the cafe's chicken wings here are to-die-for. Live bands play here from Mondays to Thursdays.
Address: 1000 Upper Changi Road North, 507707
Telephone: 6545 4118
Open 11 – 1am Mon to Thu, 11 – 2am Fri to Sat and 11 – 1am on Sun.
6. Chin Mee Chin Confectionery
A city stalwart that has been around for more than 80 years, Chin Mee Chin is the sort of place I imagine my parents would have stopped at for a tea-break back when they were dating. The confectionery's tiled walls and marble table-tops remind me of the simpler pleasures in life.
Amongst the local delights available here are crowd-pleasers like kaya toast and egg tarts, which are sure to sate the Singaporean soul.
Source: cafediaries
Address: 204 East Coast Road
Telephone: 63450419
Open 8:30am – 4pm Tue to Sun. Closed on Mon.
7. My Awesome Cafe
Source: foodolicious
Housed in what used to be a clinic's consultation room, My Awesome Cafe's décor takes you back to the classrooms of '70s with its wall-mounted metal fans, cement flooring and square desks.
Though My Awesome Cafe's food doesn't deviate much from cafe cuisine, the ambience here is nostalgia-inducing. Had my parents been high school sweethearts, I imagine they would have met in a classroom that looked exactly like this cafe.
Source: ms-skinnyfat
Address: 202 Telok Ayer Street, Singapore 068639
Telephone: 84280102
Open 7:45am – 9pm on Monday and Tuesday, 7:45am – 12am Wed – Fri, 10am – 10pm on Sat, and 10am – 6pm on Sunday.
8. Old School Delights
Get ready to Instagram a #throwback to recess at this Upper Thomson Road cafe. From its cuisine to its decor, the team behind Old School Delights is committed to recreating the classics. Each table is armed with a box of retro games like Snakes-and-Ladders, Donkey and Five Stones to keep you entertained as you wait for your Chicken Macaroni to be served.
Source: ordinarypatrons
Address: 215M Upper Thomson Road
Telephone: 6458 4518
Open 11:30am – 10:30pm Tue to Fri, 11am – 10:30pm Sat to Sun.
9. The Mama Shop
Source: estherxie
This small cafe run by local thespians Sora Ma and Felicia Chin is sure to bring back fond memories. Stocked with an array of tidbits in rectangular biscuit tins, this cafe's storefront has been modelled to look like the mama shops we used to find in abundance under our HDB blocks…
"Uncle, can I have 2 sng bao!" In your mind's eye, you are a child again, buying your favourite after-school treat from the mama shop nearby – those were the good old days. The cafe's staple of burgers may be unremarkable, but because the mama shop holds a special place in our hearts, many will appreciate this eatery's unpretentious and familiar ambience.
Address: 195 Pearl's Hill Terrace, #01-54 Old Police Operational Headquarters Singapore
Telephone: 9168 2258
Open 12pm – 10pm Mon to Thur and Sun, 12pm – 11pm Fri and Sat.
10. Tian Kee and Co.
Source: dejiki
Yet another provision-shop themed cafe, this one actually occupies the premises of an actual provision shop. The rusted metal gate and weathered signboard are the only remnants of the provision shop that once occupied this space. Though Tian Kee & Co. is now refurbished as a cafe, the place still bears the idyllic charm of a bygone era – partly due to its food, which is infused with a distinct local character.
For instance, the Yuan Yang Cheesecake and Pink Lady (a bandung-flavoured steamed milk drink) are innovative interpretations of artisan cafe food tailored to suit local taste buds.
Address: 12 Dakota Crescent #01-48
Telephone: Open Tue-Fri: 10am-11pm | Sat: 9am-11pm | Sun: 9am-10pm
11. Handlebar
Source: phuachuiyen
With Ducatis on display and seats fashioned out of disused Vespas, Handlebar is every bike-lover's wonderland. Due to their generous portions of hearty American-style food, non-bikers are also drawn to the Handlebar for a one-of-a-kind dining experience.
Source: limyijun
UPDATE: This Handlebar outlet has closed down, but there's another one at Gillman Barracks.
Address: 57 Jalan Mempurong, Singapore 759057
Telephone: 64759571
Open 5pm – 1am on Tue to Fri, 3pm – 1am on Sat to Sun. Closed on Mon.
12. Sin Lee Foods
Source: Instagram
Kopitiam-turned-cafe, Sin Lee Foods is an unassuming bistro tucked away in Jalan Bukit Ho Swee. At the landlord's request, the current owners have retained the coffee shop's black-and-gold signboard, contributing to its old-school vibe.
With its brick walls and warm lighting, Sin Lee Foods beckons warmly to passersby. Order a comforting plate of fried chicken and waffles, and you're bound to feel right at home in this charming cafe.
Address: Blk 4 Jalan Bukit Ho Swee #01-164, Singapore 162004
Telephone: 6377 3170
Open 10am – 9pm on Tue to Sun. Closed on Mon.
Yesterday Once More
When city living starts to frazzle you, we recommend that you pay these places a visit. With their sentimental set-ups, these eateries promise to take you back to a time when Paddle Pops cost 80 cents and playgrounds were still filled with sand.
Yes, there's always something new to discover here. Happy #SG50 Singapore!
---
I can read minds. You will also like:
| | | |
| --- | --- | --- |
| The Ultimate $2 Dollar Guide to Singapore Food | | |
---
This post was brought to you by #SG50.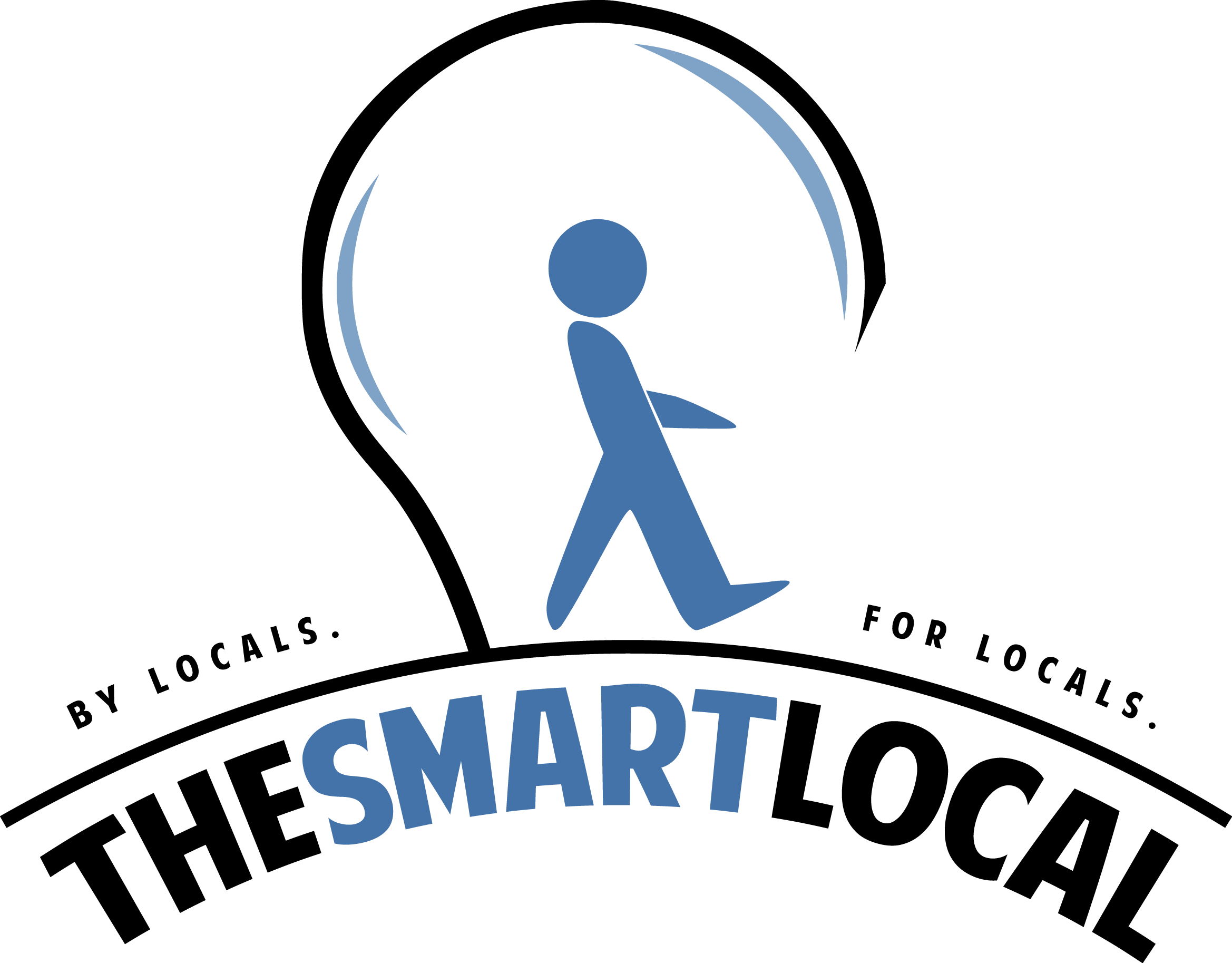 Drop us your email so you won't miss the latest news.