The Best Salted Egg Dishes in Singapore
In a country obsessed with eating, we've seen many food trends come and go. One of the latest to hit our shores is the obsession over any dish with salted egg yolk sauce. Sweet or savoury, the salted egg flavour seems to pair well with everything, and everyone wants to take an Instavideo of these dishes singing "let it flow, let it flow".
Here are our picks for the best salted egg dishes in Singapore.
1. Charcoal Waffles with Salted Egg Sauce
Source: highwayclouds
Everyone has been flooding my Instagram feed with beautiful desserts from Fatcat Ice Cream Bar since their opening in January. From Mojito Spheres that explode with a zingy punch in your mouth to Ice Cream served with Smoked Lavender Soil, Fatcat has proved itself to be more than just your typical neighbourhood ice cream parlour.
What earns them a spot on this list is their Gourmet Charcoal Waffles served with salted egg sauce and a ring of lavender and salted caramel all for the unbeatable price of $6. You can also choose to top your waffle with any of their 18 freshly made ice creams.
We recommend heading down early to avoid disappointment as plated desserts and gourmet waffles are available in limited quantities daily!
You can check out our full review of Fatcat Ice Cream Bar here.
Address: 416 Bedok North Avenue 2, Singapore 460416
2. Salted Egg Sweet Potato Fries
Source: biteclubsg
Located at the void deck of a HDB estate in Bukit Ho Swee, Sin Lee Foods is one of the newer cafes in the Tiong Bahru area. What sets them apart is their dedication to serving innovative dishes you wouldn't find at other cafes. In fact, their menu even proudly proclaims that they "don't and won't serve Eggs Benedict" but serve other awesome food and beverages instead.
Thankfully, they deliver on that promise and one of their star dishes is their Salted Egg Sweet Potato Fries ($12) made with twice fried sweet potatoes and salted duck egg sauce topped with crispy curry leaves.
Address: 4 Jalan Bukit Ho Swee, Singapore 162004
3. Salted Egg Donuts
Source: thesmartlocalsg
Watch people swim past as you pop a bite-sized donut dunked in salted egg sauce into your mouth. You might feel guilty that they're putting in effort to lose calories while you gain them, but as you chew these morsels of bliss you'll find that you really just don't care.
The Donuts with Salted Egg Dip ($7) from FIX are served fresh from the fryer and the sauce is smooth and creamy.
Address: 31 Ah Hood Rd, #01-06,HomeTeam NS-JOM Clubhouse, 329979
4. Salted Egg Pork
Source: https://chinchaijiak.wordpress.com
Finding a cheap meal at Orchard Road can be a huge challenge. New Station Snack Bar helps fill that void with an individual portion menu that doesn't exceed $6. One of their most popular dishes is their Salted Egg Pork Rib Rice ($6). You can also order it as a Cze Char dish to share at $11 for a small portion and $17 for a large portion.
Depending on the number of people you're dining with, ordering a few dishes might actually be cheaper than just getting an individual portion, you also get a greater variety of dishes to try!
Address: Far East Plaza #05-95, 14 Scotts Road Singapore 228213
5. Salted Egg Lava Cake
Source: biteclubsg
One of the best parts of eating a Liu Sha Bao is tearing into it and watching the custard flow. Five and Dime manages to recreate that experience with their Golden Custard Lava Cake ($12).
This cake marries the flavours of a liu sha bao and a chocolate lava cake to create one of the best desserts I've ever had. Each bite was decadently sinful without being too jelak. They also have a new Salted Egg Pasta dish on their menu if you can't get enough of that liquid gold sauce.
Address: 297 River Valley Road, Singapore 238338
6. Salted Egg Fried Chicken
Source: Beer Market
The best thing about Beer Market is their dedication to building up a food menu that goes beyond the typical bar bites. Their latest invention, Salted Egg Yolk Wings that go together in harmony with a pint of ice cold beer.
They also have other unique creations like Chicken Rice Pizza and Beef Hor Fun in French Onion Soup Gravy. While I can't say I would ever order these dishes while sober, the adventurous drunk foodie in me might be brave enough after a night of partying in Clarke Quay.
Address: 3B River Valley Road, #01-17/02-02 Clarke Quay, Singapore 179021
7. Salted Egg Ice Cream
Source: http://www.sgfoodonfoot.com
Tom's Palette has been crafting homemade ice cream in Singapore for the past 10 years. They've taken the time to come with some crazy flavours including Onion Ice Cream.
If that's too far from your comfort zone, we recommend trying their Salted Egg Ice Cream that is more savoury than sweet. You can also choose two flavours in one cup to compliment the taste of the salted egg yolk.
Address: 100 Beach Road, Singapore 189702
8. Salted Egg Squid
Source: ericthesnarf
Ask any ACJC student where you can find the best Zi Char around Buona Vista and they will point you to Wah Chee. You'll always find a table being occupied by AC students as they share plates of Butter Chicken, Salted Egg Squid and Fried Rice.
What makes Wah Chee's Salted Egg Squid the best is the sauce's smooth consistency drenched over crispy fried calamari. You won't find any soggy pieces of squid here.
Address: #01-02, Dover Court, 5 Dover Crescent
9. Salted Egg Crispy Fried Fish Skin
Source: biteclubsg
I dare you to try TAO's Crispy Fish Skin with Salted Egg Sauce ($10) and stop at just one. You won't be able to control yourself till the plate is clean and everyone at the table is staring at you in disgust.
The great thing about TAO's renditions that even though each fried fish skin is thoroughly coated in salted egg sauce, the skin maintains its crunch. So just let everyone judge you for being greedy, this dish is well worth it.
Address: 12 Marina View, Asia Square Tower 2, #02-10 Singapore 018961
10. Salted Egg Prawns
Source: biteclubsg
Famed for its US Black Angus Ribeye Steak, New Ubin has made a name of itself as the future face of Cze Char in Singapore. Aside from steak, you'll find that most tables also order their Salted Egg Prawns ($6/100g). The freshly caught prawns were plump and sweet, complimenting the rich salted egg sauce perfectly.
If you plan on making a visit during the weekend, I highly recommend calling 6466 9558 to make a reservation. We heard them turn away at least 10 groups of people during the span of our meal.
Address: Block 27 Sin Ming Road, Sin Ming Industrial Estate Sector A #01-174, Singapore 575680
11. Salted Egg Burger
Source: The Burger Bar
The Burger Bar is a concept developed by the people behind Fatboy's that lets you build your own burger. First choose the type of bun and pattie you want and then let your imagination run wild as you choose from their wide ray of add-ons.
If you find the multitude of option too overwhelming, The Burger Bar also has a Burger of the Month Special. This month's special is their Sibeh Syolk Burger ($10) that comes with a buttery brioche bun, chicken or pork pattie, beef pepperoni and salted egg yolk sauce. Head down fast before the burger of the month changes!
Update: This burger is now no longer available. Their Burger of the Month changes monthly so be quick next time!
Address: Far East Plaza, 14 Scotts Road, #01-16A/B
12. Salted Egg Crabs
Source: thefoodology
You don't have to look very far for a plate of Salted Egg Crab as almost all the neighbourhood Cze Char stalls offer it these days. However, if you're lucky enough to live around Alexandra, you have to try the crabs over at Keng Eng Kee.
Keng Eng Kee has my pick for Singapore's best Salted Egg Crab because of its creamy and addictive salted egg sauce. Their secret ingredient is infusing the sauce with "wok hei" before tossing in the crabs. This results in a salty and smoky flavour that will make you want to mop up every last drop of sauce with your Deep Fried Mantou.
Address: 124 Bukit Merah Lane 1, Singapore 150124
Best Salted Egg Dishes in Singapore
Still can't get enough of salted egg? Check out our guide to the 12 best Liu Sha Baos in Singapore here. We'd also love to hear about other salted egg dishes not covered in this list so if you know of any, do leave a comment below!
---
I can read minds. You will also like:
| | | |
| --- | --- | --- |
| The Ultimate $2 Dollar Guide to Singapore Food | | |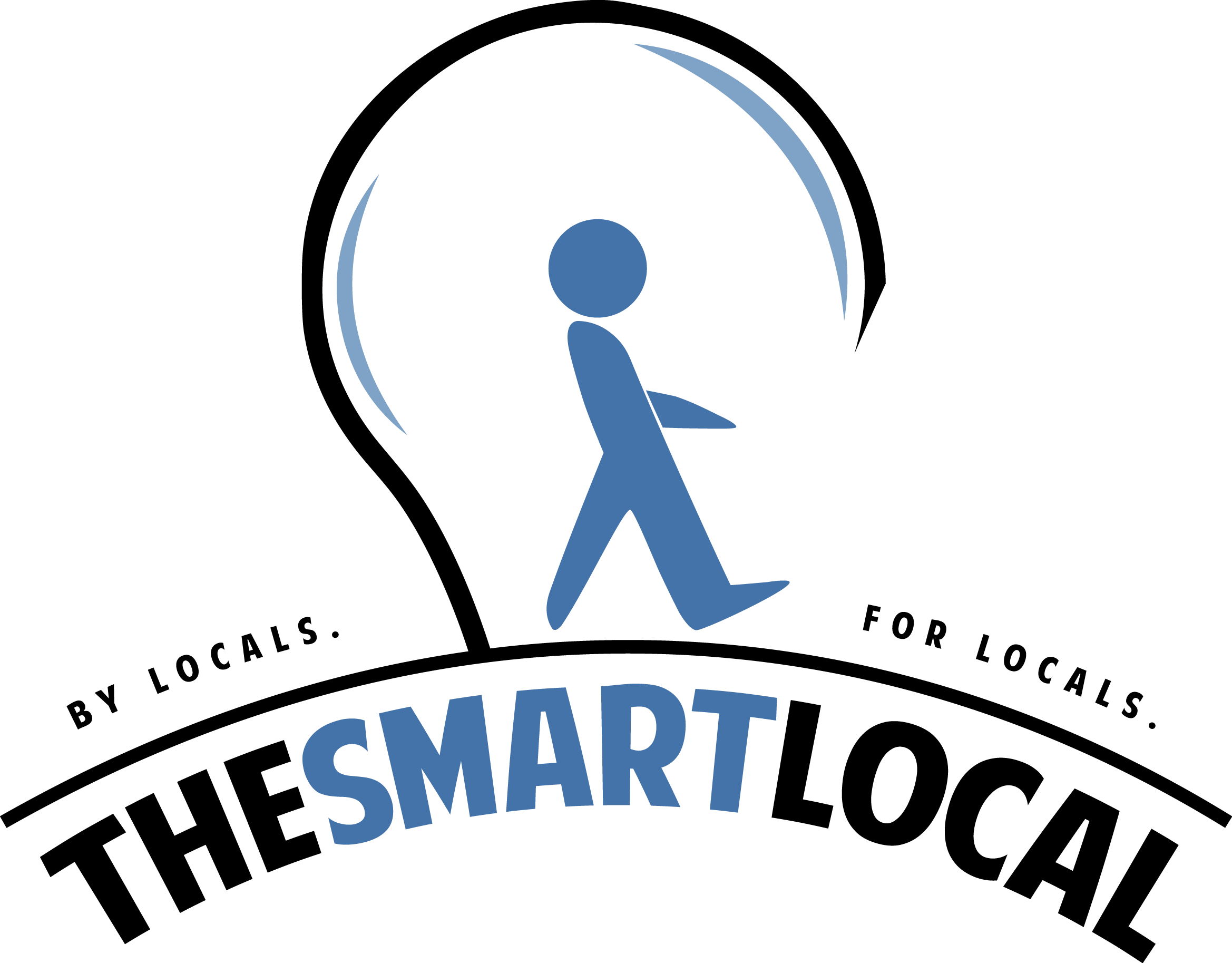 Drop us your email so you won't miss the latest news.