The Best Liu Sha Baos in Singapore
There are memorable milestones in every Singaporean foodie's life. Your first plate of Hainanese chicken rice. Your first bite into a $1 ice-cream sandwich in the Singapore heat. And your first Liu Sha Bao. The moment you burst open your very first bao and let the molten custard slowly ooze out.
The Liu Sha Bao has become an indispensable part of the local Dim Sum macrocosm. But with the hundreds of options we have at our fingertips, the problem is no longer how to get your Liu Shao Bao fix but where to get it. Nothing is worse then getting hyped up only to end up visiting disappointing places and being left with unsatisfied cravings.
So over the last few months, we've made it our mission to visit and photograph every reputable Liu Sha Bao place in Singapore. We aimed to come up with the ultimate list of 12 of the greatest Liu Sha Baos you could find in Singapore. This list includes famous bao places, cheaper hawker alternatives and even a supermarket which distributes good quality Liu Sha Bao all over Singapore!
Enjoy the Liu Sha Bao popping adventures that await you!
1. Mong Kok Dim Sum
At the mention of Mong Kok, shopping sprees and endless baskets of Dim Sum spring to mind. Having a post-holiday withdrawal? Perhaps finding comfort in a pseudo paradise might be legit, especially if it serves up affordable Dim Sum round the clock.
The Liu Sha Bao here looks like standard breakfast bao, but its gooey center goes surprisingly well with the fluffy bun. The hint of sweet goodness also makes it a good cure for sweet cravings – an ideal comfort food for the nocturnal among us.
Price: $3.80 for 3
Address: 214 Geylang Road, Lorong 18
Alternative: Swee Choon
2. Victor's Kitchen
We have heard and seen enough of Swee Choon, so here is an alternative for your dose of oozing lava. Compared to the rest on this list, Victor's Kitchen serves up the largest Liu Sha Bao with the thinnest layer of pillow-soft skin, which translates to an unparalleled amount of ooze.
The salted egg mixture, though buttery, was extremely flavorful. In fact, the filling was so generous it soaked through the bottom layer of the bun.
If you are searching for an explosive and scrumptious experience, look no further.
Price: $4.50 for 3
Address: 91 Bencoolen Street, #01-49 Sunshine Plaza
3. Taste Paradise
Listed as one of Singapore's Top 10 Chinese Restaurants and deemed as the home of some of the best Liu Sha Bao, the expectations are bound to be high. However, my experience there was sub-par.
First, the presentation was a huge letdown. Three awkward and irregularly shaped buns were served – one of them blemished and the other oversized. Thank goodness the creamy ooze saved the day. Though not exceptionally flavourful, it does have a fresh enough texture. The hint of egg yolk is just right, and I must give them credit for the impeccable consistency.
That being said, their Crispy-fried Japanese eggplant topped with pork floss totally stole the show for me. On the other hand, their Xiao Long Bao was just mediocre, if not below average.
Price: $5.50 for 3
Address: No. 2 Orchard Turn, #04-07 ION Orchard
Branches: Paradise Group outlets
4. Mouth Restaurant
This is a celebrity that needs no introduction. Highly acclaimed for its snow-skin baked crust, it is a differentiating feature that has earned Mouth Restaurant much recognition. In all fairness, I was hoping to be won over, but I left discontented.
It would probably be hard to build a consensus for contempt on this one, but I genuinely thought that it was nothing more than a mouthful of oil and pastry, with a granulated aftertaste which did not sit well with me. The greasiness put me off, and it did not help that the filling was not flavourful enough to compensate for its lack of texture.
Even though the copious amount of lava did drop some jaws, I do not think that it deserves all the hype. Nevertheless, Bryan was won over by the unique oven baked texture of the bao. So it could turn out to be a huge hit for you, so give it a try and form your own opinion!
Price: $5.60 for 3
Address: #02-01 Plaza Singapura
5. Crystal Jade Kitchen
A gorgeous squad of pastels, isn't it? Just like its soft shade of colors, it does not overwhelm the palate. Neither brackish nor diluted, the lava is definitely unlike the ones you usually get. The thick molten core will identify with those who prefer a more substantial tang without being overly toothsome.
Fun fact: Only the orange colored bun contains Liu Sha. The yellow and lavender buns are filled with corn bits and yam paste respectively. Perfect for the fickle-minded!
Price: $4.70 for 3
Address: 2 Lorong Mambong, Holland Village
6. Imperial Treasure Super Peking Duck
The only reason I chose to give this particular Imperial Treasure restaurant a shot was because of its reputation as the only one in Singapore which made it to Asia's top 50 Chinese Restaurants. The extravagant interior undeniably exhibits its superiority locally, and I was definitely impressed with the impeccable service.
However, their Liu Sha Bao did not amaze me to the same degree – there was barely enough lava to go with the bun. The filling was unusually viscous for me, although the salted egg did complement the grainy texture very well.
Price: $4.50 for 3
Address: #05-42/45 Paragon, 290 Orchard Road
Branches: Imperial Treasure Restaurants
7. Ju Chun Yuan
Ju Chun Yuan looks every inch a classic Chinese restaurant, yet serves up dishes that are brimming with creativity. Complementing Pandan with your typical Liu Sha Bao is fascinating. I love that the viscous lava is satisfactory in consistency, and it was impressive for the bun to remain soft and mellow despite its thickness.
An ingenious fusion of traditional Pandan is bound to turn some heads, and their ala-carte Dim Sum buffet steals the show with an irresistible price of $19.80++ on weekdays – which means you'll get unlimited servings of Liu Sha Bao. Attention all gluttons, mark this buffet on your to go list!
Address: 130 Amoy Steet, Singapore 049959
Alternative: Swatow Seafood Restaurant
8. Yi Dian Xin
Sincere would be the word to describe this coffee-shop business. Located along Upper Serangoon Road, it joins the venerable stretch of eateries that have served the neighborhood for decades.
Out of all the Liu Sha Baos I have tried, Yi Dian Xin has the runniest lava. The mess I left behind was a proof of the powerful spurts this unassuming champ was capable of – a surprise for many people too, I'm sure. Although it lacks piquancy, I favour it for how homely it actually tastes. The smoothness of the lava certainly has no contenders.
Price: $3.30 for 3
Address:: 1012A Upper Serangoon Road
9. Zion Riverside Food Centre
You either love green tea for its exotic taste, or the numerous health benefits attributed to it. Either way, you'll be stoked to know that a green tea Liu Sha Bao does exist! Compared to its fried or Pandan flavored counterparts, this green tea fella is a novel idea worth mentioning.
The infused flavor is not overwhelming and comes forth only as a pleasant aftertaste. The bun, though, has a cakey texture when consumed slightly cooled, so it is best to have it hot. Apart from that, the runniness of the filling either make a believer out of you or puts you off with its grease.
Price: $4.80 for 4
Address: 70 Zion Rd, Singapore 247792
Alternative: Outlet at Bukit Timah Market & Food Centre
10. Baker Talent
You could have Dim Sum for brunch, dinner and most definitely supper. Now how about a Liu Sha bun for breakfast? Baker Talent has made it possible for you to enjoy the goodness of Liu Sha together with your everyday breakfast buns. Unlike regular Ham & Cheese or Sausage buns, this Golden Custard Sand bun does not have the aftertaste of preserved meat that most of us are used to.
Neither too savoury nor heavy, it is a convenient fix for those who crave it round the clock, available for less than a dollar! Baker Talent has 9 outlets islandwide, and its bread selection impresses with great quality at an unbelievable low price. Check them out if you haven't already.
Address:
Alternative: Barcook Bakery
11. SMH's Charcoal Salted Egg Custard Pau
Available at a bargain of $4.80 for 8, this Salted Egg Custard
Pau
is found in the frozen pastry section of EVERY NTUC Fairprice supermarket. That's right, your mom can now stock them up like cans of sardines on the shelf.
Together with the Chilli Crab Pau, it is the newest item listed under SMH's latest premium range. Indeed, it is a dream come true for every Liu Sha Bao lover to have it readily accessible in every neighbourhood.
You probably have doubts over the quality of such an incredible steal. Well, grab a pack and try it for yourself. I, for one, have been enjoying the convenience of savouring it in the comfort of my own home. Requiring only 10 minutes of steaming, it is fuss-free and certainly delivers in terms of quality.
Address: Every NTUC Supermarket!
12. Man Fu Yuan
My hunt for the best Liu Sha Bao in town ended with a bite into Man Fu Yuan's fried rendition. The lightly crisp exterior encases a center that bursts with a fine medley of salted egg and sweet custard. The luscious lava tastes heavenly and clearly surpasses others with its delicate balance of texture and tang.
The steamed versions usually end with a mushier oomph that we are familiar with, but frying the bun yields a distinction that enhances its palatability. It scores in every aspect, leaving me with no doubts about crowning it a champion and favorite.
Price: $12 for 6
Address: #02-00 Hotel Intercontinental, 80 Middle Road
The Liu Sha Bao Popping never ends
When it comes to food, the price you pay does not always affirm the quality of the food you get. If you don't mind alfresco dining hawker style, I believe many humble businesses are able to serve better Liu Sha Baos that put restaurants to shame.
With that, do let us know in the comments below on your choice of Liu Sha Bao. The ooze doesn't stop till the cows come home!
I can read minds. You will also like these: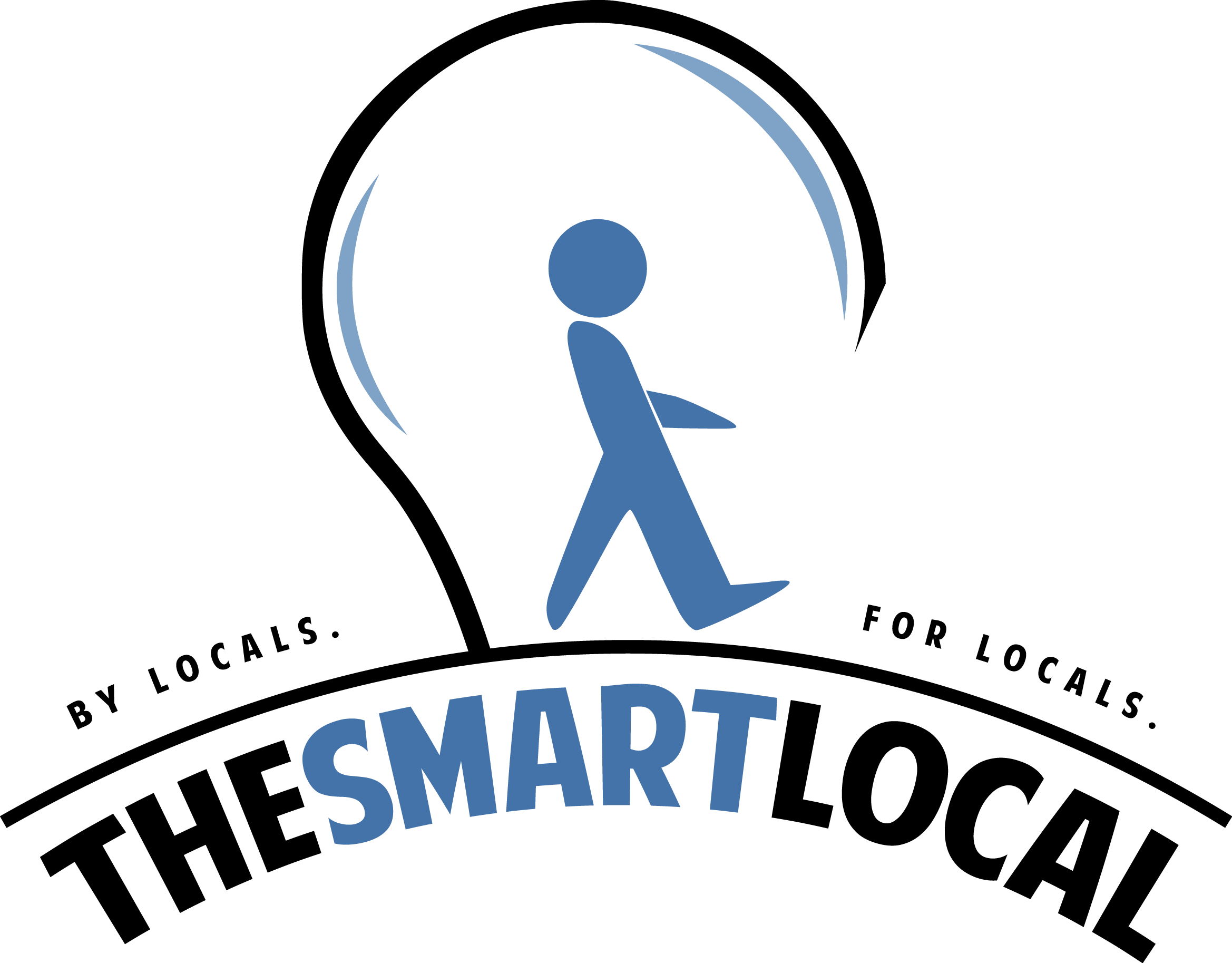 Drop us your email so you won't miss the latest news.