Best Local Desserts in Singapore
Source: www.catch-fortywinks.com
I love Singaporean food, but I feel our local desserts don't get anywhere as much attention as our iconic hawker dishes. So this post is dedicated to my fellow foodies who never fail to order a bowl of Cheng Tng after having Hokkien Mee. Or those who never fail to order lao ban dou hua every time they visit Old Airport Road Hawker.
Local desserts also evoke a sense of nostalgia in me and I hope I'm not the only one who remembers having Green Bean Soup and Bobo Chacha for tea breaks in school. Or desserts like Ice Kachang which are a heavenly counter to the Singapore heat.
With this list, I share with you my favourite classic Singaporean desserts, the best places to find them and perhaps even introduce you to some desserts you might not have tried before!
1. Pandan Cake
Source: www.purepandan.com
A friend from Canada once told me she really wanted to try the famous Singapore green cake after seeing it featured heavily in Singapore travel shows. To me, Pandan Cake with a cup of hot Milo is to Singapore what Tea and Crumpets are to the British.
What it is: A light chiffon cake flavoured with the juice of Pandan leaves.
Best Pandan Cake Stalls:
Pure Pandan – 133, New Bridge Road, #B2-05, Chinatown Point.
Bengawan Solo – #B1-02, West Mall, 1 Bukit Batok Central.
2. Ice Cream Uncles
Everyday after school, there he'll be waiting for me across the road. No, I'm not talking about my boyfriend but my friendly neighbourhood ice cream uncle selling his ice cream for just $1. From local flavours like durian and red bean to the classic vanilla and chocolate, you can choose to have your ice cream wrapped in bread or between wafers. Definitely the perfect treat after a long day in a stuffy classroom.
What it is: Wall's ice cream wrapped in rainbow bread, in a wafer or cup.
Best Ice Cream Stalls:
You can find Ice Cream Uncles scattered all over Singapore but there are normally a few along Orchard Road, especially near Takashimaya and Paragon.
3. Mango Pudding
Mango pudding is actually a dessert from Hong Kong but is extremely popular in Singapore as well. Out of 20 desserts mentioned here, mango pudding is my ultimate favourite. I've even tried making it myself with overripe mangoes but sadly it didn't come close to the one at Ah Chew. Mango Sago (which is featured in the photo) is also just as delicious.
What it is: A pudding made with mangoes, condensed milk and sugar.
Best Mango Pudding Stalls:
Ah Chew Desserts – #01-10/11, Liang Seah Place, 1 Liang Seah Street.
Honeymoon Desserts – Multiple Locations
4. Apom Berkuah
Source: http://travelling-foodies.com
I'm sure most of us have had a fat stack of American pancakes topped with maple syrup and bananas but Apom Berkuah might sound more foreign even though it originated closer to home. These fluffy pancakes are made with fermented rice flour and coconut water and are served with a warm banana sauce on the side. The pretty blue swirls are made from the juice of Bunga Telang flowers.
What it is: Pancakes with a sour tang served with a side of banana sauce.
Best Apom Berkuah Stall:
Peramakan –

Level 3, Keppel Club, 10 Bukit Chermin Road.
5. Chendol
Did you know that Chendol actually refers to the green jelly "worms" and not the actual dessert? Chendol is popular all over Southeast Asian and some might even say that the best Chendol can be found in Penang. Here in Singapore, we like our Chendol with red beans or kidney beans, gula melaka, coconut milk and shaved ice.
What it is: A shaved ice dessert with pandan jelly, red beans, coconut milk and gula melaka.
Best Chendol Stalls:
Dove Desserts – Kim Keat Palm Market and Food Centre, 22 Lorong 7 Toa Payoh.
Penang A1 Chendol – Block 822, #01-186, Tampines Street 81
6. Cheng Tng
Source: www.pinkypiggu.com
Cheng Tng is one of the best desserts to have to beat the heat in Singapore. This is not just because you can have it with ice but because of the cooling properties of the ingredients used like dried persimmon and winter melon, white fungus, barley and sweet potato.
What it is: A clear sweet soup packed with ingredients like longans, barley, sweet potato and white fungus.
Best Cheng Tng Stalls:
No Name Cheng Tng –

Blk 69 Bedok South Avenue 3, #01-468.

Ye Lai Xiang Hot and Cold Cheng Tng –

Stall 31 Bedok Corner Food Centre. 1 Bedok Road.
7. Durian Pengat
If you're a Durian lover like me, you understand the pain of craving Durian while it's not in season. Thankfully, Durian Pengat, a Durian Mousse, is a life saver when it comes to satisfying Durian cravings all year round.
What it is: A durian mousse made with durian pulp and coconut milk.
Best Durian Pengat Stalls:
Owl Cafe – Bedok Point, #01-07, 799 New Upper Changi Road.
Sinpopo Brand – 458 Joo Chiat Road.
8. Grass Jelly
Source: hungryisland.wordpress.com
While many of us are used to having our chin chow as a drink, it can be just as refreshing as a bowl of jelly. Just add shaved ice, squeeze some lime on top of the jelly and you'll be good to go.
What it is: A plant from the mint family is boiled and cooled to a jelly like consistency to make grass jelly.
Best Grass Jelly Stalls:
Zhao An Granny Grass Jelly – #01-58, Golden Mile Food Centre, 505 Beach Road
Wampoa Soya Bean and Grass Jelly – #01-52, Wampoa Drive Makan Place 91, 91 Wampoa Drive.
9. Green Bean Soup
Source: www.katjuju.com
Between green bean soup and red bean soup, I prefer the former as it's lighter and more invigorating on a hot day. Beans are also great for you because they're a rich source of protein and fiber!
What it is: Green mung beans are boiled with sugar and pandan leaves to make this tasty dessert.
Best Green Bean Soup Stall:
Xi Le Ting Cheng Tng – #02-70, Commonwealth Crescent Market, Blk 119 Commonwealth Cresent.
10. Ice Kachang
Source: sisc.sg
Ice Kachang has a place near and dear to many Singaporean hearts and has even been popularized by the iconic sitcom Phua Chu Kang. As Ah Ma will tell you, the best Ice Kachang has lots of attap chee and other toppings such as red beans, sweet corn and agar agar. Topped with shaved ice and multi coloured syrup, Ice Kachang is not just a treat for your tummy but for your eyes too!
What it is: A syrup flavoured shaved ice dessert that contains various toppings.
Best Ice Kachang Stalls:
Jin Jin Hot/Cold Dessert – #01-20 ABC Brickworks Food Centre, 6 Jalan Bukit Merah.
Annie's Peanut Ice Kachang – #01-35, Ghim Moh Market and Food Centre, 20 Ghim Moh Road.
11. Kueh
Source: www.seasaltwithfood.com
Singapore is home to many different types of Kueh. We could do a whole other post on the different types of Kueh but my 2 favourite kinds of Kueh are Ondeh-Ondeh and Ang Ku Kueh. For most kuehs, the same principles apply, the skin shouldn't be too thick and must have a soft, sticky consistency.
What it is: Ondeh Ondeh is a pandan infused kueh filled with gula melaka that bursts in your mouth.
Ang Ku Kueh has skin made from glutinous rice flour and is filled with mung beans or peanuts.
Best Kueh Stalls:
Bengawan Solo for Ondeh-Ondeh –

#B1-02, West Mall, 1 Bukit Batok Central Link.

Poh Cheu for Ang Ku Kueh –

#01-230, 127 Bukit Merah Lane 1.
12. Orh Nee
Source: @joyzxu on Instagram
No trip to a Teochew Restaurant is complete without having Orh Nee as dessert! I'm not a fan of yam, but when it's turned into yam paste and gingko nuts are added I can finish 2 bowls all by myself.
What it is: Yam paste is fried and then blended till it reaches a smooth consistency. Normally served with ginkgo nuts and pumpkin.
Best Orh Nee Stalls:
Mu Liang Zai Liang Kee Restaurant –

719 Havelock Road.

Tien Garden – 351 Changi Road, Lor Mazuki.
13. Peanut Paste
Source: foodiefc.blogspot.com
Warm, smooth and aromatic, peanut paste is another popular dessert that has made its way to our shores from Hong Kong. If peanut is a little to plain for you, stalls that sell peanut paste normally also have other varieties such as almond, sesame and walnut paste.
What it is: Peanuts are blended and boiled together with milk, water and sugar.
Best Paste Stalls:
Mei Heong Yuen Dessert

–

67 Temple Street.

115 Desserts. Chinatown Food Centre –

Block 335 Smith Street #02-206.
14. Pulut Hitam
Source: www.dessertsingapore.com
Personally, I'm not a fan of Pulut Hitam, but I know a lot of people who name this as one of their favourite local desserts. Made with black glutinous rice, which has a very distinct nutty flavour and served with a swirl of coconut milk, Pulut Hitam one of the most classic local desserts out there.
What it is: Black glutinous rice simmered together with coconut milk and gula melaka.
Best Pulut Hitam Stalls:
Peramakan –

171 East Coast Road #01-02/03. Santa Grand Hotel East Coast.

Wishbone –

#B2-05, Bukit Timah Plaza, 1 Jalan Anak Bukit.
15. Sago Gula Melaka
Source: www.honeyandsoy.com
Gula Melaka, also known as palm sugar, has been mentioned several times in this post as it's one of the most popular sweeteners used in Southeast Asian cooking. To truly taste the depth of its caramel flavour, try it with sago as the chewy and kind of tasteless sago is the perfect vessel for letting the gula melaka and coconut milk shine.
What it is: Chewy pearl sago are shaped into moulds and served with gula melaka and coconut milk.
Best Sago Gula Melaka Stalls:
The Blue Ginger Restaurant –

97 Tanjong Pagar Road.

Chilli Padi –

11 Joo Chiat Place #01-03.
16. Sugee Cake
Source: thechosenglutton.wordpress.com
Growing up in a Eurasian family, Sugee Cake brings back a lot of memories as I would never fail to make this pound cake with my Grandma for our Christmas family feast. Made from samonlina flour, crushed almonds and lots of butter, this dense cake is one more Singaporeans should know about.
What it is: A pound cake made with butter, egg yolk, samolina flour and crushed almonds.
Best Sugee Cake Stall:
Quentin's the Eurasian Restaurant –

Eurasian Community House, 139 Ceylon Road.
17. Tang Yuen
Source: hungryisland.wordpress.com
There is just something very satisfying about chewing through the soft sticky skin of a piece of Tang Yuen to get to the filling that just oozes out. My favourite place for Tang Yuen is Ah Balling Peanut Soup because of the variety of fillings such as crowd favourites like peanut and sesame to newer creations like green tea.
The peanut soup is also different from the traditional clear sweet soup Chinese families make for the Winter Solstice festival.
What it is: Various pastes such as peanut or seame paste are wrapped in glutinous rice flour and served in a sugary soup.
Best Tang Yuen Stalls:
Ah Balling Peanut Soup – #01-75, Golden Mile Food Centre, 505 Beach Road.
Dessert Story – 302 Tiong Bahru Road #B1-05A.
18. Tau Huay
Source: smittenglutton.wordpress.com
Tau Huay, or soya beancurd, is the most ubiquitous dessert in Singapore with stalls like Mr Bean and Lao Ban popping up all over the place. Whether you like it hot or cold, done traditionally or in the modern pudding form, everyone has their own favourite stall that does Tau Huay just the way you like it.
What it is: Soy bean milk is boiled with sugar and a coagulant until cooled to form a pudding.
Best Tau Huay Stalls:
Rochor Beancurd House –745 Geylang Road.
Lao Ban Soya Beancurd –#01-127, Old Airport Road Hawker Centre, 51 Old Airport Road
19. Tau Suan
Made with split mung beans, Tau Suan would be my favourite hot Singaporean dessert as it makes for great comfort food. The best Tau Suan stalls are the ones that are extra generous with the very important fried You Tiao (dough fritters). The crispy texture of the You Tiao complements the starchy texture of the Tau Suan and makes finishing a bowl a lot easier.
What it is: Split mung beans are boiled with pandan and thickened with potato flour to form tau suan.
Best Tau Suan Stalls:
Tiong Bahru Tau Suan – #02-55, Tiong Bahru Hawker Centre, Blk 30 Seng Poh Road.
Le Chasseur – Block 27, Eunos Road 2.
20. Tissue Prata
Source: www.catch-fortywinks.com
Whoever took roti prata and created tissue prata is a true genius! Light, crisp, sweet and not overly oily, I'm always up for a plate of Tissue Prata for supper. You can have this with just a sprinkle of sugar or drenched in Chocolate sauce with a scoop of ice cream.
What it is: A thinner version of rota prata served with sweet sauces, fruits or ice cream.
Best Tissue Prata Stalls:
Mr Prata –

#01-02, Evans Lodge, 26 Evans Road.

Spize –

336 Bedok Road. Simpang Bedok.
The Greatest Desserts in Singapore!
Much like how a sommelier would pair fine wines with sophisticated dishes, I hope that this list has helped you cook up ideas on which local dessert will go the best with your favourite hawker delights. Better yet you can have them alone as a sweet treat for any occasion.
Do let us know what your favourite local desserts are and the best stalls to try them at in the comments. I would love to hear from you and continue to improve this list!
---
I can read minds. You will also like: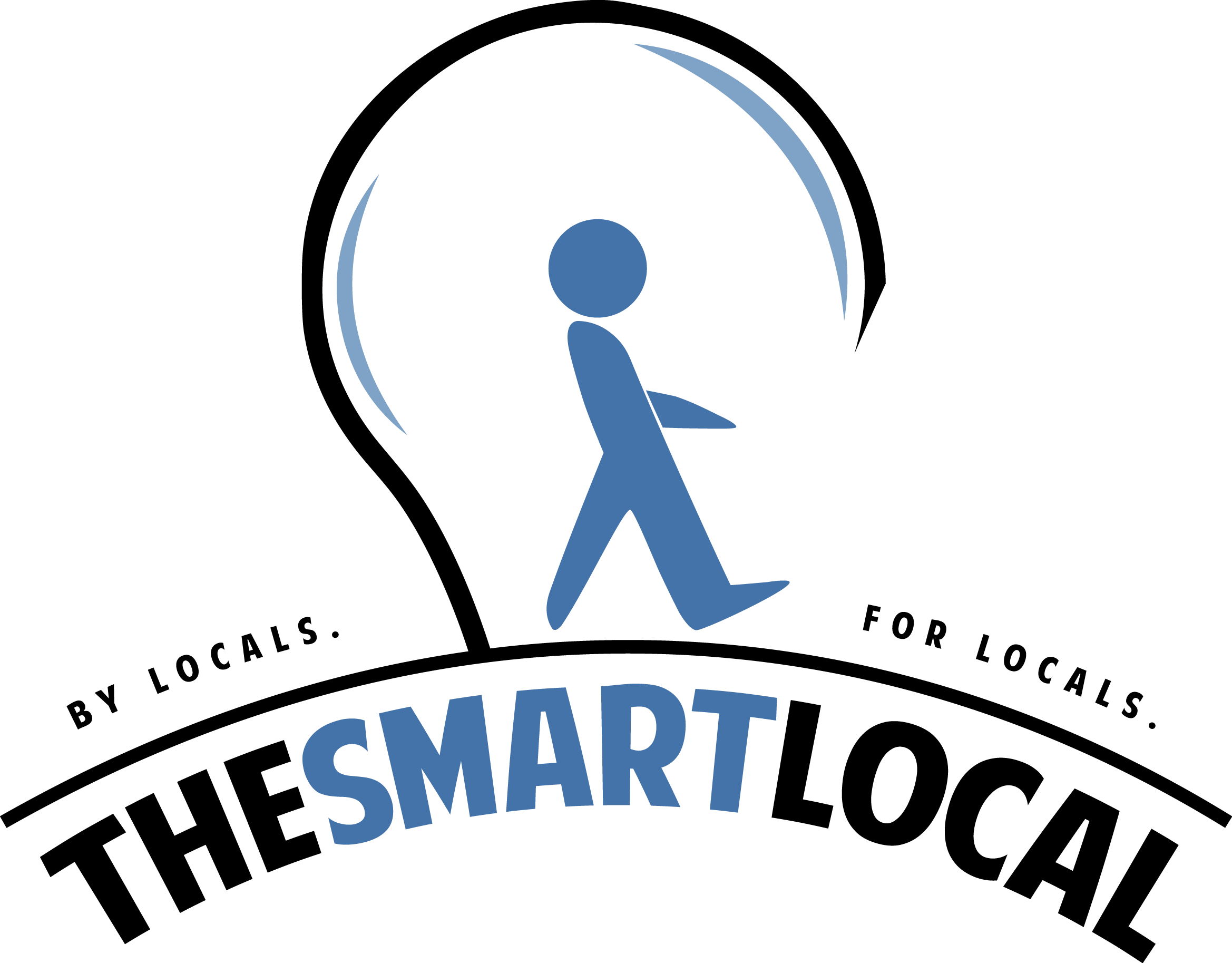 Drop us your email so you won't miss the latest news.