Uncovering Singapore's Hidden Gems
You may have seen one of those road trip movies where a bunch of friends go travelling and have the time of their lives. You probably wish you could do the same in Singapore.
In this list, we show you that you can.
We've scoured Singapore for 14 amazing places that have one thing in common – they are a pain-in-the-butt to get to. But out of all those pain-in-the-butt places, these are the ones that are actually worth travelling to. They also make for interesting road trips where you get to blast your music and have a great time with your friends. And, if visiting one of these places is not enough, you can even map out a full day road trip with several of these places exploring Singapore!
You will see a side of Singapore you have never seen before. Let the road trips begin! This is going to be you. Also read all about our self-drive road trip in Jeju, South Korea here!
1. PasarBella – A Farmer's Market
PasarBella is the artisan marketplace to go to. Nestled within Turf City, The Grandstand, PasarBella is Singapore's first permanent multi-sensory grocery shopping destination. Shop at more than 30 unique stalls from around the world and experience a one-stop food and lifestyle adventure – all under the same roof.
Bask in the the charming interiors and be mesmerised by the quaint stalls, exotic aromas and festivities. PasarBella is the perfect retreat and truly is a 'beautiful market', just as its name suggests. Just note that the prices here are more up-market. This would have easily made our list of 52 things to do in Singapore before you die.

The food variety here is incredible. Here's one of the best lobster rolls we've had.
Address: PasarBella @ The Grandstand Bukit Timah, 200 Turf Club Road, Singapore 287994
Opening Hours: Stalls: 9.30am – 7pm | Restaurants: 10am – 10pm
Getting there: From the Pan Island Expressway (PIE), take the Eng Neo Ave Exit (exit 22). Turn right to Vanda Link. Turn right to Turf Club Road. If coming by Dunearn Road, turn left into Turf Club Road.
2. Café Colbar
Café Colbar stands for Colonial Bar in short, and this cafe is the eminent elder of all the indie cafés popping out these days. You probably cannot find another similar to Colbar.
Hidden deep in the recesses of Portsdown Road, Colbar serves authentic Hainanese-style Western food at very affordable prices. It was first opened in 1953 as a canteen for the old British Army Barracks, and it's safe to say that it has retained it's character.
This rustic little hideout, with their retro interiors and furniture will bring you back to the days of yesteryear.
Address: 9A Whitchurch Road, Wessex Estate, Singapore 138839
Opening Hours: Tues to Sun: 11am -10pm (Closed on Mondays)
3. Chuckwagon BBQ Grill
Also tucked within Portsdown Road is Chuckwagon, a place that serves some of the best buffalo wings you can find. No surprise it made it to our list of best chicken wings in Singapore. This alfresco dining place has a western ambience with their cowboy decorations and old school music playing in the background.
Be prepared to be transported to the Wild Wild West when you dine at Chuckwagon.
Address: 7 Portsdown Road, Singapore 139298
Opening Hours: Mon, Wed to Sun: 4pm – 11.30pm
(Closed on Tuesdays except eves of Public Holidays and Public Holidays)
4. Wheeler's Yard

It's a ritual to take your picture at this iconic background while you're here.
Wheeler's Yard is hands down the coolest café in Singapore. They have a badass bike atelier and a rustic hipster café, and the ambience is amazing. In fact, you can read our one of our articles specially dedicated to Wheeler's Yard here. So-so food but out of this world ambience.
Address: 28 Lor Ampas Singapore, Singapore 328781
Opening Hours: Mon, Wed to Sat: 11am – 8pm | Sun: 9am – 8pm
5. Riders Cafe

Located in the heart of Bukit Timah, Riders Cafe provides one of the most unique dining experiences in Singapore. It not only serves fantastic food, but the fact that it is also located within Bukit Timah Saddle Club gives you the chance to see horses trotting out and about. I mean, how amazing is that?
You won't even feel like you're in Singapore any more and that's why we featured it in our list of top 45 Singapore cafes to visit.
Address: 51 Fairways Drive, Singapore 286965
Opening Hours: Sun, Tues to Thurs: 8am – 9pm | Fri to Sat: 8am – 10pm
6. Blue Bali on Cluny
If you're longing for Bali, this is the place to visit. Blue Bali recreates the atmosphere of Balinese lifestyle, with their elaborate hand carved wooden structures, bubbling fountains and private villas. The lush greenery around the place also serves to heighten the ambience.
It's the perfect place to relax the Balinese way.
Address: One D Cluny Road, Singapore 259600(Beside NUS Bukit Timah Campus, opposite Law Faculty Eu Tong Sen Building)
Opening Hours: Tues to Sun: 3pm – 12am (Closed on Mondays)
7. Kombi Rocks
There is only one word to describe Kombi Rocks – vintage.
This 1950s shophouse boasts beautiful green tiled walls with vintage memorabilia, toys, watches, clocks, guitars, fans, bikes and bicycles as props for decor. Other than being a diner, it is also highly popular for wedding shoots, especially since they offer a fleet of mint-condition Veedubs and vintage cars for rental!
It's easy to feel nostalgic and fall in love with the place, as you step into an era long gone.
Address: 66 Yio Chu Kang Road, Serangoon, Singapore 545568
Opening Hours: Mon to Thurs: 12pm – 3.30pm, 6pm – 10.30pm | Fri to Sun: 12pm – 11pm
8. CSHH Coffee Bar
Located at Lavender, this is the easiest place to get to in this list. Don't be misled by the rundown exterior of Chye Seng Huat Hardware, because what it holds behind those walls is completely different. CSHH Coffee Bar resides within these walls, and boy do they serve really exceptional coffee. If you're a coffee lover, you must have heard of it.
Their concept bar provides one-of-a-kind coffee experience with a 360-degree view of the bar. You can watch and interact with the baristas as they prepare your beverage, and order from a variety of baked goods. It really is the perfect place to lounge around with your friends, over cups of the best coffee in town.
Address: 150 Tyrwhitt Road, Singapore 207563
Opening Hours: Tues to Fri: 9pm – 7pm | Sat & Sun: 9am – 10pm (Closed on Mondays)
9. Farmart Centre
Farmart Centre is surrounded by lush greenery and rustic charm, and visiting this place will bring you back to your childhood days.
Remember when you used to feed animals, feed Koi fishes and go prawning? You can revisit these memories at Farmart, or join an educational Farm Tour! Nothing says kampung more than Farmart does. Don't forget to end your day at Farmart with delicious Tze Char, BBQ Seafood or even Western cuisine. Take a stroll and soak in the tranquil atmosphere and you'll be in for a relaxing day.
Address: 67 Sungei Tengah Road, Singapore 699008
Opening Hours: Daily: 10pm – 7pm | Food Outlet Opening Hours: Sun to Thurs: 10pm – 10pm
10. D'Kranji Farm Resort
If you're bored of city life, D'Kranji Farm Resort offers a gateway to the countryside where you can engage in agricultural farming, go on farm tours, do some fruit picking, relax in spa sessions and just be surrounded by nature.
You don't even have to worry about living in dilapidated wooden houses and having to settle for faulty amenities – it's a luxurious farm resort we're talking about here.
And if you're looking for more staycation ideas you really should check out our list of 11 boutique hotels in Singapore that are so cool you'll want to stay forever.
Address: 10 Neo Tiew Lane 2, Lim Chu Kang, Singapore 718813
11. The Coastal Settlement
The Coastal Settlement is a hidden gem in the far east of Singapore. They have both alfresco and in-house seating, and their biggest appeal is its rustic charm. Think vespas, chandeliers, ice caching machines, wooden frames, warm light and an eclectic mix of old furniture.
Who wouldn't love to just sit and relax in the nostalgic atmosphere there? The food may be a wee bit overpriced, but I'd pay for the ambience.
Address: 200 Netheravon Road, Singapore 508529
Opening Hours: Tues to Sun: 10.30am – 12am (Last order: 9.30pm) (Closed on Mondays)
12. Privé @ Keppel Bay
Privé is situated on a private island surrounded by yachts, and this for one makes it an alluring factor despite its inaccessibility. Be it day or night, be prepared to be treated to a glorious view. They serve a wide variety of food, ranging from pastas and burgers to fine-dine dishes. Sip cocktails with the laid-back crowd and fulfill your millionaire fantasies.
A word of advice – have their pancakes. Tried and tested, their pancakes are amazing.
Address: 2 Keppel Bay Vista, Singapore 098382
Opening Hours: Mon to Sun: 9am – 12am
Punggol End
13. Punggol Stables
I know what you're thinking – I can get some horse riding done. It's one of those places that would also make our list of 10 things to do alone in Singapore without being lynched.
But that's not all folks. These adorable stables you see in the picture above are actually not meant for horses and ponies. They are Gallop Wagons, and they are for us to stay in! They are all equipped with basic amenities and are available for rental. It would really make for an interesting weekend staycation!
Address: 900 Punggol Road End, Singapore 829168
14. Bacon and Booze
Bacon & Booze is a cosy place which serves all-day breakfast, affordable bites and of course, bacon and booze. They also have the most amazing name.
They are stocked with plenty of booze, and have more more variety than just the usual. Like they say, "Beer is the answer. To Everything. Period." Those looking for more nightlife options may want to check out our list of best Singapore bars with drinks under 10 bucks.
Address: 900 Punggol Road End, Singapore 829168
Opening Hours: Mon to Fri: 3pm – 1am | Sat to Sun: 9am – 1am
Grab your keys and Get Going!
Sometimes, going off the beaten track and going on an adventure may bring you pleasant surprises. I'm sure some of you have been to some of these places and would absolutely return again despite their obscure locations! If there's any place you would like to add to this list, be sure to let us know!
So grab your friends and prepare for good times ahead – it's time to go on a Singapore road trip!
I can read minds. You will also like these: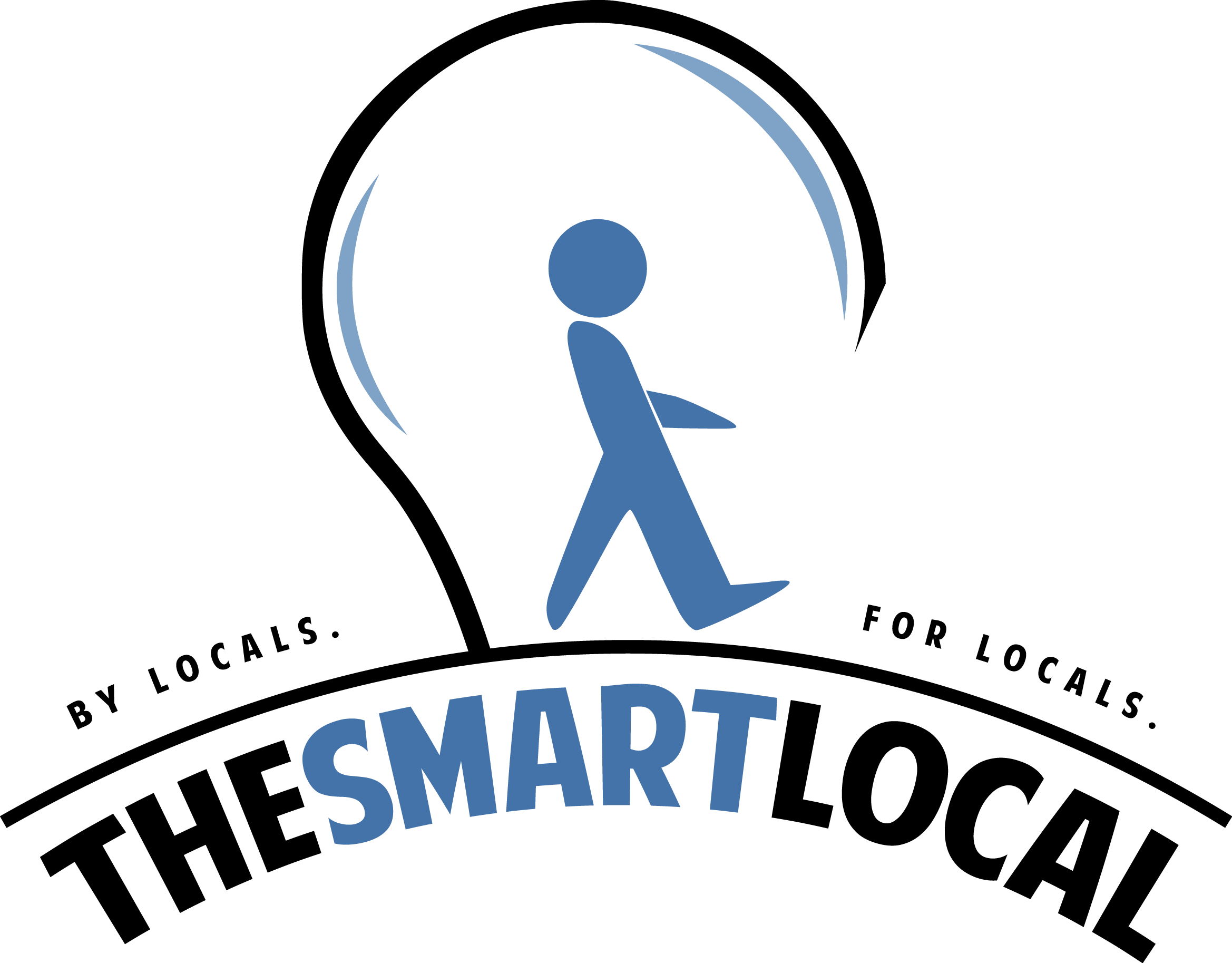 Drop us your email so you won't miss the latest news.