Singapore road trip ideas
---
Wanderlust-stricken Singaporeans are feeling the effects of the international travel ban, yearning for an escape from mundane everyday life. While COVID-19 continues to render our passports useless until further notice, we can actually enjoy a refreshing change of scenery right on the Little Red Dot.
From a 100-year-old Chinese monastery to an African-themed cafe and bakery, here are 8 Singapore road trip ideas with "overseas vibes". For those who don't own a car, read till the end for attractive car rental deals like $200 free driving credits and complimentary 1-month subscriptions.
---
1. Tiong Bahru Bakery Safari – African wilderness vibes
---

Image credit: Eatbook
Think "Tiong Bahru Bakery" and your immediate association is probably their famous buttery croissants, but their Dempsey outlet is actually styled after a safari tent amidst sprawling trees and bushes. Get a taste of roughing it out in the wilderness, but with creature comforts like cushy seating spaces, magazines for you to peruse, cute decor and of course – good food.

Image credit: Eatbook
While most cafes in Singapore veer towards minimalist and industrial-chic designs, this safari-themed brunch getaway is a breath of fresh air. Literally, as the open-air concept provides major glamping vibes.
Address: 130E Minden Road, Singapore 248819
Opening hours: 8AM-6PM, daily
Website
---
2. Bright Hill Temple – grand Shaolin-like Chinese monastery
---

Image credit: @kmspks
Situated in Bishan, Bright Hill Temple (more commonly referred to by elderly folks as "Kong Meng San Phor Kark See Monastery", the dialect name) is the largest Buddhist temple in Singapore. 2020 marks a century since its establishment, and everything from its size and grandeur to the intricate ancient architecture continues to draw awe from visitors young and old.

Image credit: Holidify
Whether or not you follow the religion, temple-hopping is an increasingly popular activity among travellers. With an establishment this rich in culture and history right here in our nation, you won't have to worry about missing out on an expedition to Shaolin temples in China.
Address: 88 Bright Hill Road, Singapore 574117
Opening hours: 9AM-4PM, daily.
Website
---
3. Jurong Lake Gardens lalang field – Korean nature parks in Autumn
---
Lalang fields are a hotspot for wedding photoshoots, with many couples flocking to Korean nature parks in Autumn so they can frolic through a sea of dainty lalang grass. The good news is, an abundant lalang field exists right in the Westside of Singapore – in Jurong Lake Gardens, to be exact.
Opening mid-2019, it is one of the newest local parks and one that is packed with picturesque spots. Needless to say, you don't have to be soon-to-wed in order to swing by and snap up a storm. Besides basking in nature, your IG shots will probably be able to fool followers into thinking you're on an overseas vacation. 
Find out more in our Jurong Lake Gardens guide.
Address: Yuan Ching Road
Opening hours: 24 hours, daily.
Website
---
4. Wessex Estate & Chelsea Lodge – old-timey European architecture
---

Wessex Estate
Image credit: Joshua Tsu, Google Maps
We're all familiar with what a typical Singaporean HDB or condo building looks like, so driving past Buona Vista's Wessex Estate and Tanjong Katong's Chelsea Lodge might jolt you into thinking you've teleported onto the set of Sherlock Holmes.

Chelsea Lodge
Image credit: SRX
The crisp black-and-white exteriors of Wessex Estate lend a bold contrast to the charming colonial architecture. Meanwhile, Chelsea Lodge sports warm shades of beige and brick-red complete with old-fashioned casement windows and quaint little flights of stairs leading residents home.
Addresses 
Wessex Estate: 25 Woking Road, Singapore 138703
Chelsea Lodge: 300 Tanjong Katong Road, Singapore 437083
Note: As these are residential buildings, do exercise consideration when visiting and keep noise to a minimum.
---
5. Botanic Gardens Sundial Garden – luxe Italian greenery & brickwork
---

Image credit: Wikimedia Commons
A European holiday is on many a Singaporean's travel wishlist, but not everyone can afford an exotic trip to Italy. While we all know that Singapore Botanic Gardens is home to bountiful nature and flora, who would've thought that a hidden Sundial Garden exhibit looks just like a luxe Italian garden?
Featuring lilypad-filled ponds, meticulously-trimmed hedges and a sundial centrepiece framed by elegant brickwork, the setting makes us want to burst into ballroom dance while classical music plays in the background. To make your faux-Italian experience even more immersive, savour some authentic Italian cuisine at the Botanic Gardens' Casa Verde restaurant.
Address: 4 Cluny Road, Singapore 259572
Opening hours: 5AM-12AM, daily.
Website
---
6. Quayside Isle – Aussie-like bayfront escape from city life
---
Australia is one of the most frequently visited travel destinations among Singaporeans, and you may find yourself missing the ocean breeze from Bondi Beach, penguin encounters at St. Kilda and boardwalk strolls on Fremantle.
While you may not chance upon much wildlife at Quayside Isle, it is situated so far away from the city and heartlands that you get to leave all the stress of everyday life behind. Enjoy a fresh seafood meal while overlooking the bayfront, circle around the pier hand in hand with your loved one, and take in the tranquil vibes which you'd usually expect from a trip Down Under.
Address: 31 Ocean Way, Singapore 098375
Opening hours: 8AM-12AM, daily.
Website
---
7. Fort Canning Park Fort Gate – Bali "Gates of Heaven"
---

Image credit: Brian McMorrow, PBase
Bali's iconic "Gates of Heaven" have been featured in thousands of photos across social media. For those who haven't had the illusion shattered by reality, there actually isn't a body of water surrounding the pillars. Instead, a man-made reflection is formed by holding a mirror or phone screen right under the camera lens. Myth, busted!
Likewise, we can recreate such dream-like scenes right in our very own Fort Canning Park. Locate the Fort Gate, which looks regal enough to be the entrance to a castle. Its gothic architecture is made even cooler by weathering decades of wear and tear, and the surrounding forest adds to the fairy tale factor.
Address: 20 Raffles Avenue, Singapore 039805
Opening hours: 24 hours, daily.
Website
---
8. Bukit Batok Little Guilin – Avatar-inspo mountains from China
---
Those who watched the 2009 blockbuster film Avatar might remember seeing magnificent floating mountains on screen. Although they look awe-inspiring enough to be 100% make-believe, they were actually inspired by existing pinnacles found in the Zhangjiajie National Forest Park of Hunan, China.
As a garden city, Singapore has our fair share of natural wonders as well. Bukit Batok Town Park is known for being home to a quarry resembling granite formations found in China's Guilin City, thus earning it the name Little Guilin or Xiao Gui Lin in Chinese.
Address: Bukit Batok East, Avenue 5, Singapore 650242
Opening hours: 24 hours, daily.
Website
---
Explore Singapore with DBS/POSB car rental deals
---

Singapore Road Trip Ideas
Not everyone has the luxury of owning a car, but that shouldn't rob you of the opportunity to go on the occasional joyride to destress, or a road trip to bust cabin fever. DBS/POSB Cardmembers, in particular, get to enjoy exclusive perks and discounts when it comes to car rentals across different companies.
These include free 1-month subscription and 30 minutes rental usage (worth S$17.90) when you sign up for BlueSG's Basic Plan (use promo code BSGDBS20, valid till 31st Dec 2020), 28% off published rate for all car groups under ComfortDelGro Rent-A-Car (quote "DBS" upon reservation, valid till 31st Dec 2020) and 10% off HERTZ Car Rental with minimum 1-day rental, valid till 31st Dec 2020.

Singapore Road Trip Ideas
Other promos to choose from:
Access by BMW: $500 off activation fee for new subscribers
Promo Code: 4TA278GT7M0T, valid till 30th Jun 2021.
Popular Rent A Car: 10% off daily rental rates & free doorstep collection for min. 3-day rental.
Promo code: POP2020, valid till 31st Aug 2021.
WhizzCar: $200 driving credits for new individual membership sign-ups, $100 driving credits for new Whizz-Ezzy membership sign-ups.
Promo code: WC2020, valid till 31st Aug 2021.
With your DBS/POSB Card in hand, you'll be able to cruise down the streets of Singapore in style and comfort. As we await overseas travel to become a reality once more, these Singapore road trip ideas show that being tourists within our own country doesn't seem half bad!
---
This post was brought to you by DBS.
Cover image adapted from (clockwise): Eatbook, @kmspks, Street Directory, TSL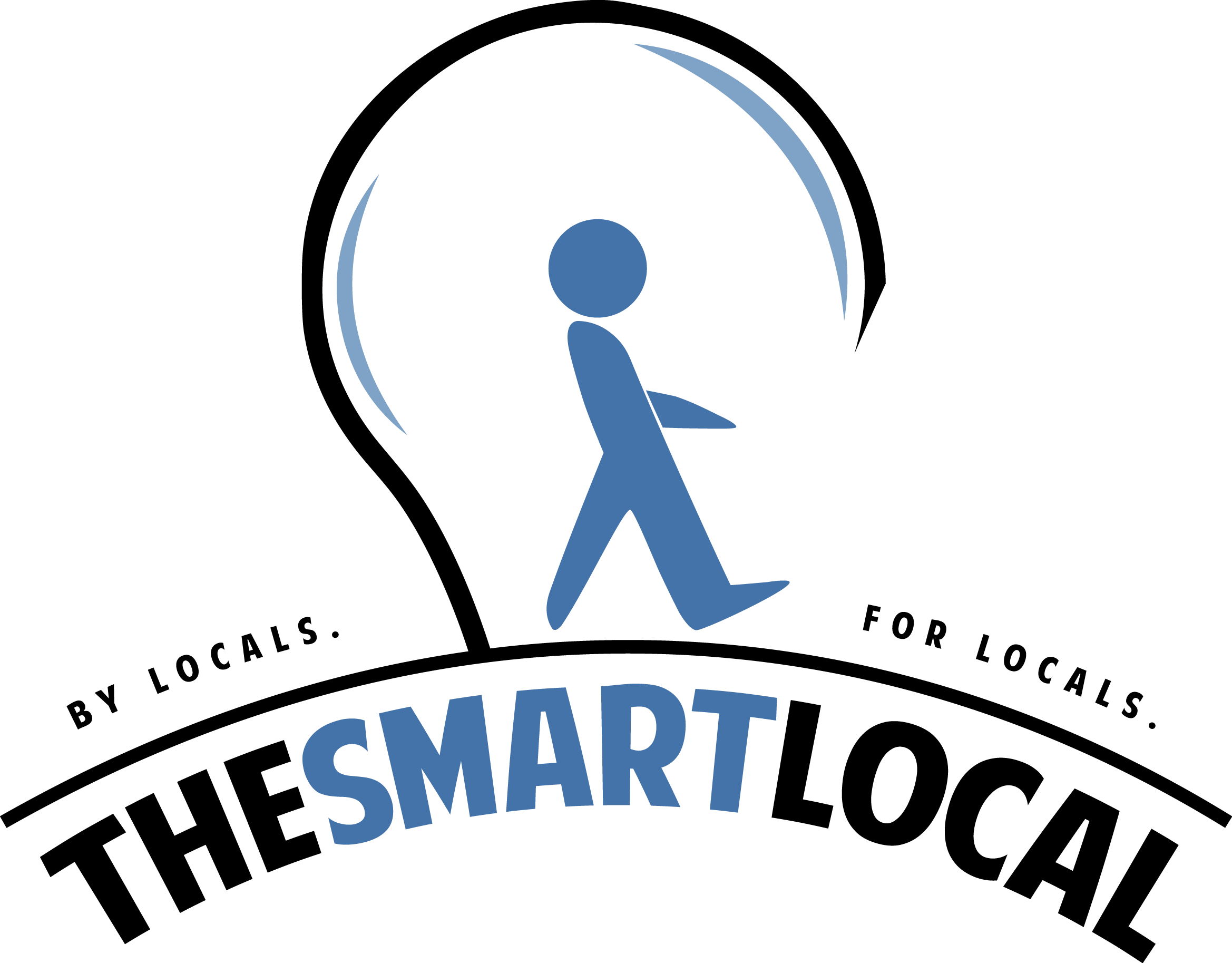 Drop us your email so you won't miss the latest news.