The Best Supper Spots in Singapore
Let's face it. We're Singaporean. We eat ALL THE TIME. During the day that isn't a problem. Food is everywhere.
But what happens when its 2am and you can't sleep? I mean, the solution is obviously a prata or two. Or after a night of dancing like a mad person? I need my dim sum! Well, put away your google and definitely stop ordering McDonalds yet again, because we've got you covered.
Here's a list of 18 of the most epic supper spots in Singapore.
1. Kko Kko Nara Korean Fried Chicken
Source: Kko Kko Nara
Address: 57 Tras Street, Singapore 078996
Opening Hours: Lunch: 11am to 5pm, Dinner: 5pm- 4am
If you love fried chicken (who doesn't) then you absolutely must try the highly raved about Kko Kko Nara Restaurant for their fried chicken. Now I know eating fried chicken at 2 in the morning is very fattening but everybody knows when you've got a craving it NEEDS to be met.
2. Swee Choon
Address: 191 Jalan Besar, Singapore 208882
Opening Hours: 6pm to 6am, Closed on Tuesday
While Spize is amazing, my post clubbing food is ALWAYS dim sum. And not just any dim sum, it has to be Swee Choon. There's just something about sinking your teeth into a hot oozing custard bun after a night of crazy dancing that makes me tingle with excitement.
3. Fei Fei Wanton Mee

Source: @adelynchan
Address: 72 Joo Chiat Place, Singapore 427789
Opening Hours: 24 hours
For those living in the East, Fei Fei Wanton Mee is a must try. Not only is it open into the wee hours in the morning but it actually tastes amazing. Just cos its 2am doesn't mean you have to settle for bad food!
4. Spize

Source: @edisfied
Address: 409 River Valley Road, Singapore 248307 | 336 Bedok Road, Singapore 469512
Opening Hours: Weekdays: 6pm to 6am, Weekends: 6pm to 7am
Anybody who's partied at nearby Zouk, would know about Spize. Its the ultimate post-clubbing supper spot and never fails to disappoint with their vast selection of halal food ranging from Western to Thai. Easties should be well aware of the Bedok outlet too!
5 The Coffee Bean & Tea Leaf
Source: The Coffee Bean & Tea Leaf

Address: 10 Lorong Mambong, Singapore 277675
Opening Hours: 24 hours
You may know Coffee Bean for being great for your coffee fix but they also have an awesome selection of cakes, frozen yoghurt and a menu of mains like pasta and salads! If you're in the Holland Village area its a perfect 24 hour supper spot. (Or all-nighter spot, but you didn't hear that from me.)
6. Nana Thai

Source: @angelachewhs
Address: 5001 Beach Road, Golden Mile Complex #01-51/52/66C, Singapore 199588
Opening Hours: 24 hours
This place was first featured in our list of 18 Restaurants Under 15 Dollars and its still my go-to place for authentic Thai food. Head on down to Golden Mile at Beach Road and you'll feel like you've stepped into a mini Thailand. The food is simple and tastes phenomenal.
7. Simpang Bedok

Source: @izzahaziqah
Address: 340 Bedok Road, Singapore 469520
Opening Hours: 11am to 4am
For those of you who, like me, refuse to leave your Eastern enclave unless you absolutely have to, there's the fantastic Simpang Bedok. Who cares if people call us recluses? We've got plenty of food here, we don't need friends. (There's a Spize here too!)
8. Crystal Jade Kitchen Holland Village

Source: @jeremytzy
Address: 2 Lorong Mambong, Singapore 277671
Opening Hours: Monday to Thursday: 7am to 3am, Friday to Sunday and PH: 7am to 4am
Xioa Long Bao in the middle of the night? Hey, why not? If you're looking for dim sum but want something a little bit fancier, hop on over to Crystal Jade at Holland Village for your fix.
9. Beer Market
Address:3B River Valley Road, #01-17/#02-02 Clarke Quay, Singapore 179021
Opening Hours: Sunday to Thursday: 6pm to 1am, Friday, Saturday, Eve of PH: 6pm to 3am, Closed on Mondays
Beer Market runs on a stock exchange type system so you not only have a fun drinking system, but also good food to feast on, probably the best in the Clarke Quay area. Read more about Beer Market in our review of their new awesome menu.
10. Al Ameen

Source: @frostyypenguin
Address: #01-10 The Woodgrove, 30 Woodlands Avenue 1, Singapore 739065
Opening Hours: 24 hours
For those who reside all the way in the North, fret not. You have an amazing late night prata spot right in your hood! My favourite dish is the coin prata. Dunk it into fish curry and you have the most epic supper meal ever.
11. 126 Wan Doe Sek

Source: @aanastasiat
Address: 126 Sims Avenue, Singapore 387449
Opening Hours: 24 hours
This is another divine supper dim sum spot that is less popular than Swee Choon and severely underrated. The Chee Cheong Fun here is awesome and really different from that in other places. I never come here without ordering at least one of their porridge dishes too!
12. Newton Food Center

Source: @mnemonic_nan
Address: 500 Clemenceau Avenue North, Singapore 229495
Opening Hours: 12pm to 2am
Newton needs absolutely no introduction, especially if you're a tourist and looking for $500 tiger prawns. Its one of those places that growing up Singaporean, you've definitely been to. Needless to say, the BBQ Stingray here is a MUST and it offers other Zhi-Char seafood dishes like this late into the night.
13. RK Eating House

Source: @greggy02
Address: 1 Kensington Park Road, Singapore 557253
Opening Hours: 24 hours
Come to think of it, I don't know why prata is such a common supper food but I guess that's just the Singapore way. Here's another prata joint in Serangoon that is famous for the "No pork!" video.
14. Kungfu Paradise
Source: @juneeeeey
Address: #01-13 Bugis+, Singapore 188067
Opening Hours: Monday to Thursday: 11am to 2am, Friday: 11am to 3am, Saturday: 10am to 3am, Sunday: 10am to 2am
If prata and dim sum isn't really your thing then give Kungfu Paradise a shot. They serve a huge menu of Hong Kong cuisine so that you'll definitely be able to find something that tickles your fancy.
15. The Ramen Stall
Source: The Ramen Stall
Address: 6 Short Street, Singapore 188213
Opening Hours: Weekdays: 5pm to 5 30 am, Weekends and PH: 12pm to 5 30 am
Rarely do you find Japanese places open till the wee hours of the morning so thank god for The Ramen Stall. No longer will you have to suppress your ramen craving till the next morning, no one should ever have to go through that kind of torture.
16. Mongkok Dim Sum
Source: @elocingn
Address: 214 Geylang Road, Singapore 389274
Opening Hours: Weekdays: 4pm to 5am, Weekends: 10am to 5am
If 126 is too crowded, head on over to Mongkok Dim Sum also in the Geylang area for some authentic Hong Kong style dim sum. Never fails to disappoint.
17. Prata Paradise
Source: @crazydervish
Address: 55 Tiong Bahru Road, Singapore 160055
Opening Hours: 11am to 4am
See, I told you! There's a late night prata place nearby no matter where you live. I'm seriously craving prata right now though. Diet fail.
18. 2am: dessertbar
Source: 2am: dessertbar
Address: 21A Lorong Liput, Singapore 277733
Opening Hours: Monday to Saturday: 6pm to 2am, Closed on Sundays
Left this special little place for last. If you're in the mood for something delectably sweet, head to 2am for some really unique and tantalizing creations. Head chef Janice Wong prides herself on pushing the boundaries and no where is this more evident than in her desserts.
Never miss supper in Singapore again!
There you have it! The ultimate guide to the best supper spots in town so that they next time you just cannot go to sleep, instead of crying and tossing and turning, go out and get yourself some grub.
Works better than a lullaby!
---
I can read minds. You will also like: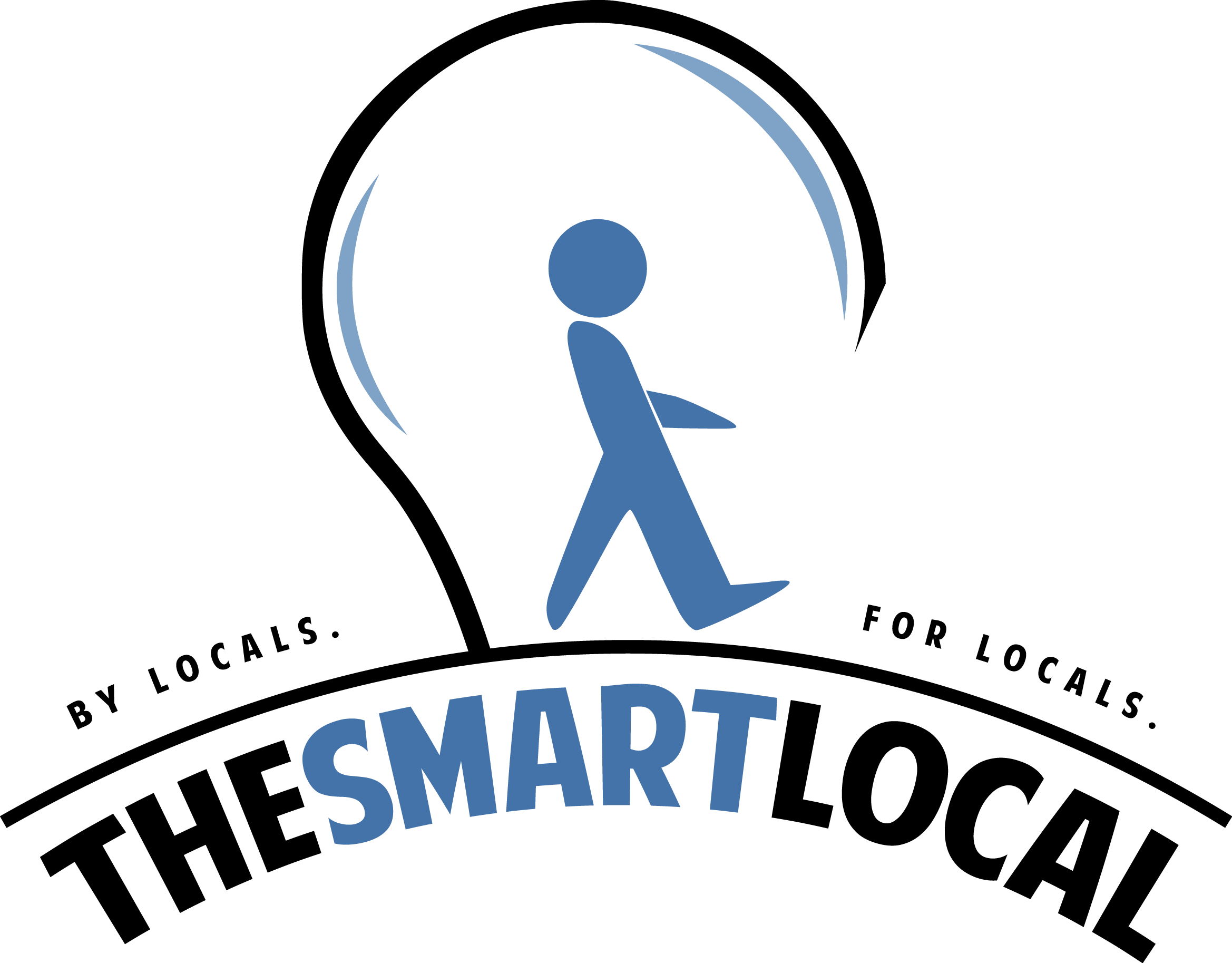 Drop us your email so you won't miss the latest news.