Never too matcha of a good thing
Matcha is my favourite flavour. And as this list shows, matcha can be incorporated into anything: ice cream, cake, drinks… the list goes on. With many health benefits that include increasing metabolism, burning calories, and being full of antioxidants, healthiness in a bite has never tasted any better. And don't forget the unique and earthy flavour that makes everything tastier!
Here is a list of 16 unique types of matcha products and where to get them; even seasoned matcha lovers are sure to find something new!
1. Matcha Ice Cream ($5 for double scoops)
Store: Azabu Sabo Hokkaido Ice Cream
Locations: The Central, 6 Eu Tong Sen Street #01-56 S059817 | 6 Raffles Boulevard #02-170/171 Marina Square S039594 | Food Court @ Takashimaya Department Store, Orchard Road
Authentic Hokkaido ice cream has the right mix of milky, sweet and matcha. The consistency of this ice cream is thick and similar to that of gelato. Hokkaido milk is used to make the ice cream, which accounts for the creamy, milky taste. Best of all, all their ice cream is low-sugar and low-fat as Azabu Sabo champions health and wellness. With outlets in Orchard, Marina and Clarke Quay, this delicious treat is easily accessible.
Bonus: Another matcha ice cream that I've love is the Haagen Dazs Green Tea ice cream. Sounds sacrilegious that I'm not naming an authentic Japanese brand, but Haagen Dazs' version does justice to this flavour. Creamy, with the right amount of green tea flavour, and not too sweet, this is perfect when you're at home and craving your matcha fix.
2. Matcha Liu Sha Bao ($4.80 for 4)
Store: Zion Riverside Food Centre
Location : 70 Zion Rd, S247792
I am a fan of the sinfully oozing custard bao, so learning that a green tea alternative exists almost caused too much excitement to handle. Instead of the usual fluffy white skin protecting the golden mess inside, Zion Riverside Food Centre uses one infused with matcha.
Read more about TSL's review on this and other liu sha baos here.
Update: This may not be available as of December 2014.
3. Matcha With Goma Black Sesame Cake ($11.50)
Source: aimakan
Store: Dolce Tokyo
Location : 313 Somerset, 313 Orchard Road #03-23 S238895
While $11.50 is pricey for a slice of cake, the huge serving(suitable for 2-3 pax) and the fact that it is homemade helps pacify my crying wallet. The chefs insist on using Japanese ingredients for the cake, which explains the higher-than-normal cost.
There have been rave reviews about the matcha-goma crumble sprinkled generously on top – not only does it add a fragrant crunch to this fluffy cake, but it is also super addictive. Served in a birdcage, this cake is photogenic enough to Instagram!
4. Matcha Tang Yuan (5 for $2)
Source: rockabitebaby
Store: 75 Ah Balling Peanut Soup
Location : #01-75, Golden Mile Food Centre, 505 Beach Road
I was surprised to find this spin on the classic dessert loved by many – it's a refreshing change from the rice balls with "normal" fillings like peanut, red bean, and sesame. This restaurant's tang yuans are filled with matcha and yam paste the more adventurous. The matcha tang yuan comes with a fragrant, hearty peanut soup that leaves you craving for more.
5. Matcha Parfait ($9.80/ Mini $4.50)
Source: muckysock
Store: Sun With Moon Japanese Dining and Cafe
Location : #03-15 Wheelock Place, 501 Orchard Road, Wheelock Place, S238880
As Donkey from Shrek once said, "Everybody loves parfaits!" With cornflakes laying the foundation for an extra crunch, mochi (rice balls), matcha jelly, matcha sponge cake, chestnuts, and red bean paste piled on top, this tower of goodness is topped off with a scoop of matcha ice cream. It sounds perfect!
Be sure to savour everything together with the long spoon you're provided with so you can enjoy the different textures and flavours better. If you're too full for such a big serving, there is a mini parfait available as well (pictured above).
6. Matcha Souffle ($10.80)
Source: eatdrinkkl
Store: Miam Miam
Locations: #02-14 Bugis Junction, 200 Victoria Street, S188021 | Westgate, #01-21/22
Souffles are one of Gordon Ramsay's favourite desserts, but are notoriously hard to prepare for the uninitiated. Miam Miam does a good job preparing their souffles, and the matcha powder they use for all their desserts and drinks are Grade 1, so you know you're in the hands of exacting chefs.
Their souffles are made on the spot and are very popular though, so be prepared to wait at least 20 minutes for them!
7. Matcha Latte ($7)
Source: theloveegoist
Store: Nana's Green Tea
Location : 68 Orchard Rd, Plaza Singapura, S238839
Hailed as Japan's Starbucks, Nana's Green Tea recently opened in Plaza Singapura, and is already receiving acclaim for their drinks and desserts. Only using premium green tea imported from Kyoto, their drinks are pricey but worth trying if you are a matcha fan like me!
Milky with a slight bitter tang from the tea, it's not too sugary and the latte here is one of the best I've had. If you like, you can add toppings in your drink, like mochi, soft serve ice cream or azuki beans!
8. Matcha Soy Pudding ($2)
Source: moonberry
Store: Ama Soy
Locations: Ion Orchard #B4-64 Orchard Turn | Clementi Ave 3 Blk 442 #01-93 | Great World City #B1-16/17 (inside Food Junction) | Jurong Point 2 #03-42/47 (Inside MOF) | Serangoon NEX, 23 Serangoon Central #02-04/06 | Tampines One, 10 Tampines Central 1, #04-15 (inside MOF)
As evidenced from the many outlets they have, Ama Soy is extremely popular – it was even named one of Singapore's top 3 favourite soy puddings. Made from 100% organic soya beans and with Collagen and Omega 3, this dessert has multiple health benefits. The matcha used is sourced from Kyoto.
If you're thirsty, Ama Soy also has matcha soy drinks, made from Hokkaido milk for that extra creamy, rich taste.
9. Matcha Lava Cake ($7.90)
Store: SYNC Korean Fusion Bistro
Location : Westgate, 3 Gateway Drive #03-01/01A S608532
Having tried a few versions, I can safely say SYNC serves the best Matcha Lava Cake in Singapore. The perfect fusion of hot and cold, this lava cake is baked so the outside isn't too floury or crumbly. The "lava" inside flows generously, and has the right consistency.
I prefer this to normal chocolate lava cakes as it's less cloyingly sweet, with a grainy hint of matcha. Read about TSL's experience at SYNC Korean Fusion Bistro here.
10. O-maccha Milk Ice Blended ($5.50)
Store: Tsujiri Tea House
Locations: 100AM Mall, 100 Tras Street, #01-14 S079027 | 313 Somerset, 313 Orchard Road #B3-53 S238895
Straight from Japan, Tsujiri has been in the matcha business for over 150 years. They have a huge variety of green tea combinations, from tea, lattes and ice blendeds, to parfaits, soft-serve, sundaes, shaved ice and cakes.
The taste of green tea in the O-maccha Milk Ice Blended was subtle but not diluted, and makes for a refreshing drink in Singapore's weather. Their matcha soft-serve is another highly-rated item on the menu.
11. Warabi Mochi ($18)
Source: foodspotting
Store: Fat Cow
Location : 1 Orchard Blvd #01-01/02, Camden Medical Centre, S248649
Whenever someone mentions Fat Cow, what comes to mind is their delicious Wagyu beef. Known for their meat and seafood, I wouldn't blame you if you didn't know that they serve excellent handmade Warabi Mochi. Soft, melt-in-your-mouth, and with a choice of nutty kinako powder or fragrant bittersweet matcha powder to coat this chewy sweet, Fat Cow's take on this traditional dessert is one of the best.
12. Matcha Chocolate Cube Loaf ($4.50 or $8.50 with ice cream)
Store: Boulangerie Asanoya
Location : 15 Queen Street, #01-03, S188537
An authentic Japanese bakery that opened in 1933, this store has had a long time to hone their craft. Their Singapore outlet is Boulangerie Asanoya's first overseas venture, and only opened in November 2014. The cube loaf comes in three flavours – green tea chocolate, chocolate lava, and blueberry cheese .
With chocolate oozing out this soft bun when you cut into it, this is a treat, both orally and visually. The cube loaf is a twist on the traditional lava cake, with both matcha and bread used instead of the usual chocolate cake.

13. Green Tea Mille Crepes ($8 per slice)
Source: Lady M
Store: Lady M
Location : #02- 103 The Dining Edition at Marina Square Shopping Mall, 6 Raffles Boulevard, S039594 | One Fullerton, 1 Fullerton Road, #01-10, Singapore 049213 | 181 Orchard Road, Orchard Central #01-27 & #02-07 Singapore 238896
Originating in New York, Lady M was responsible for starting the mille crepe craze in 2005. It's no surprise, considering they use no less than twenty handmade paper-thin crepes for each of their mille crepes. With green tea powder dusted on top of each layer of light pastry cream, the earthy and bitter taste of matcha offsets the sweetness of the mille crepe and ties everything together nicely.
14. Matcha Buttermilk Waffles ($14.90)
Source: feecha
Store: Waffle Slayer
Location : 37 Kampong Bahru Road, S169356
Opened by the same folk behind Stranger's Reunion, this joint has many other creative offerings, including unique creations like squid ink waffles with poached eggs. The matcha powder is sprinkled into the batter before the waffles are made, and you can taste the matcha with every bite. Slightly crispy on the outside and fluffy on the inside, this yummy waffle comes with mashed azuki, vanilla ice cream and canned oranges.
15. Matcha Chocolate Fondue
Store: Lime at PARKROYAL Hotel
Location : 3 Upper Pickering Street, S058289
This is the stuff dreams are made of. A whole matcha chocolate fountain for you to dip whatever your heart desires, from chocolates and fruits to bread. One gripe would be that the taste of matcha is mild, so it may not satisfy everyone. Then again, it does give you the chance to coat everything in green tea, so knock yourself out!
TSL went down to check out what else the buffet at Lime has to offer. Read about it here.
16. Cha Soba
Source: simplypolar
Store: Shimbashi Soba
Location : #B1-41 Paragon, 290 Orchard Road S238859
Made from fresh Tasmanian buckwheat seeds milled into flour, every strand of noodles is carefully shaped by hand. Soba is served cold and dipped in soya sauce for flavour, and is known to have multiple health benefits like aiding digestion and lowering blood pressure.
Cha soba is matcha flavoured soba, and can be distinguished from normal soba by its dull green colour. Springy, with a hint of green tea, Shimbashi Soba's Cha Soba is delicious and healthy. Unfortunately, Cha Soba is not a regular item on the menu, but is a seasonal dish that comes in a set. Be sure to check their Facebook page before heading down for this!
Bonus: Matcha Snacks
Source: theapplecrumble
Store: Shiok Japan!
Locations: #01-14 Burlington Square | #B1-03 Orchard Central | #B1-K8 Raffles City
If the 16 matcha products above aren't enough for you, you can head down to ShiokJapan's pushcarts at Burlington Square (near Bugis MRT), Orchard Central (near Somerset MRT), or Raffles City (near City Hall MRT). They offer a wide complement of snacks from Japan, with several matcha-flavoured ones you'll want to bring home!
Not-so-guilty pleasures
With all the benefits matcha offers, it's unsurprising that more people are jumping aboard the green tea wagon! Share any other unique matcha products you might know of – you just might make a fellow matcha lover's day!
I can read minds. You will also like these: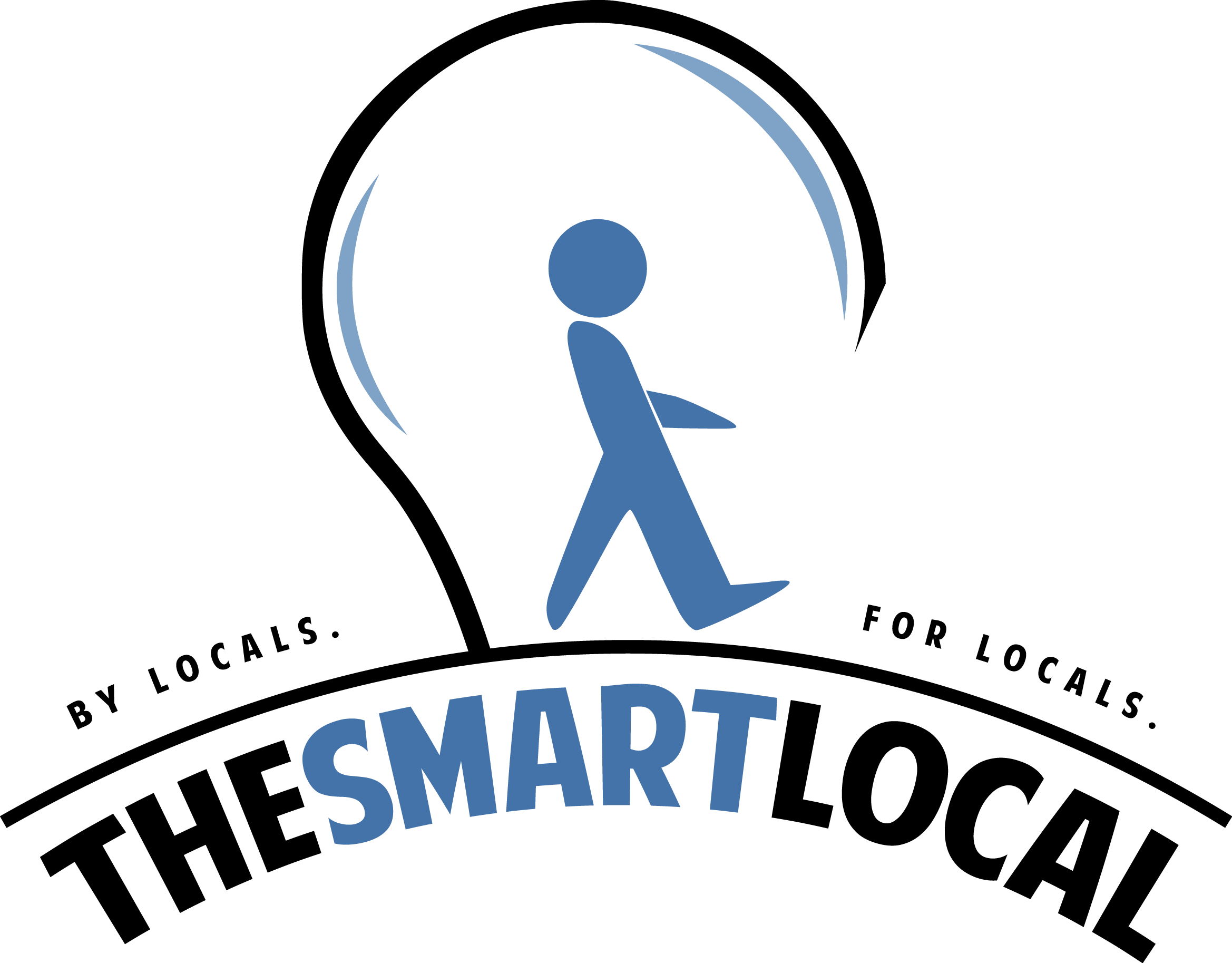 Drop us your email so you won't miss the latest news.