How To Spend $2 On Food
When it comes to setting world records, Singapore doesn't fall short in any way. Earlier this year, our nation clinched the record for being the most expensive country to live in, toppling big names like Paris and Tokyo.
With things here getting increasingly expensive, even hawker food cost over $3 per plate. $2 doesn't seem to get you much in Singapore anymore – unless you camp at Daiso. Fret not folks, we've come up with a list of places for food where you can trade your two-dollar note for and get the most bang for your buck.
1. $2 Rainbow Cake
Source
Usual price: $6.90 and above
Where: Swee Heng Bakery
Cafe hoppers should be familiar with this one. Rainbow cakes were once highly sought after for their Instagram-worthiness. However, we often have to shell out at least $7 for just one of these.
But with Swee Heng Bakery offering one for $2, we can use the money saved to customise these rainbow cakes. Bring it home and slather some cream cheese on it if you're craving for something savoury or nutella if you have a sweet tooth. Better yet, combine them both and enjoy the best of both worlds!
Address: Various outlets, visit www.sweeheng.sg for more information
2. $2 Oysters
Usual price: $6 – $12
Where: Allswell Marketing Live Seafood Market
With oysters typically costing $20 to $30 for a dozen and $50 per dozen for better quality ones, eating these saltwater clams can be a costly hobby in Singapore.
But here's where you can get fresh oysters at a much lower price. Allswell Seafood Market at Geylang sells oysters for $2 to $6 a pop, depending on size. There's also no limit to the number of oysters you can purchase – the only drawback is that you'll have to clean them yourself.
But hey, $2 for an oyster is more than worth it!
Address: 670 Geylang Road Singapore 389597
Operating Hours: Daily from 8.30am – 7pm
3. $2 Burger Sliders
Usual Price: $10 – $20
Where: Stirling Bar & Grill
Nestled behind the barricades of ongoing construction along Upper Bukit Timah Road, Stirling Bar and Grill is a hidden find. With deals here as good as $2 dollar sliders, skeptics are bound to dismiss the quality of food.
But with a reputation for its steaks and sliders, Stirling will convert skeptics into fans too. If you're itching for a better deal, Stirling's is currently giving out free flow sliders with every pint of archipelago beer purchased.
Address: 15 Cheong Chin Nam Road, Singapore 599739
4. $2 Hotdog Bun + Ice Cream + Drink
Usual Price: $1.50 + $0.70 + $1 = $3.20
Where: IKEA
While others visit IKEA for their Swedish meatballs, I know what the real deal is here. Grabbing one of these hotdog buns is part of my routine every time I make it out of IKEA's maze.
IKEA the only place I know of that reduces their food prices over time. Hot dogs that used to cost a dollar are now priced at $0.50 each while their $2 combo which previously consisted of only a hotdog and a drink now includes an ice-cream.
IKEA also stays true to its claim of being a family-friendly store as all diners with babies receive free bottled baby food with any purchase.
Hurray!
Addresses: IKEA Alexandra: 317 Alexandra Rd, Singapore 159965 | IKEA Tampines: 60 Tampines North Drive 2, Singapore 528764
5. $2 Sake
Usual Price: $10 – $20
Where: Standing Sushi Bar
Instagram makes news travel a thousand times faster. Everyone is now aware of the $3 salmon sashimi deal at Standing Sushi Bar on Mondays and Thursdays, thanks to the full platters of sashimi on Instagram.
Strangely, not many photograph their sake bottles, leading to fewer people knowing about the $2 sake deal. But that's what this guide is for – On Mondays to Thursdays, Standing Sushi Bar offers sake for $2. Good for those who wish to try some Japanese alcohol and perfect for sake fans.
Address: 8 Queen Street, Singapore 188535
6. $2 Laksa
Usual Price: $3 and above
Where: Sungei Road Laksa
Sungei Road Laksa is the epitome of cheap and good food. The laksa here is so good that I've had more than 20 bowls in the past 6 months. For $2, you can get a bowl of noodles swimming in beautiful orange broth, topped with generous amounts of fish cake, cockles and laksa leaves.
The broth is fragrant yet light and easy on the palate. Having been cooked over a charcoal stove, the distinct flavours of coconut milk and dried shrimp were brought out very well.
The $2 portion is just nice for my mid-afternoon bite but you may also opt for bigger portions if you're feeling particularly ravenous.
Address: Block 27 Jalan Berseh, #01-100 Jin Shui Kopitiam
Opening Hours: 9am to 6pm, closed on 1st and 3rd Wednesday of the month.
7. $2 Macarons
Usual price: $2.50 and above
Where: TWG Tea Salon
I've always loved my macarons but with most of them averaging $3 per piece, I could only afford them as occasional luxury treats.
It seems though that TWG has heard my pleas. This homegrown brand sells their unique tea-based macarons at $2 per piece, which, if purchased in large amounts, gets you substantial amounts of savings.
If you were to try only one, go for the praline macaron. It isn't too cloying – a fault i find in many other macarons.
Address: Various outlets. Visit www.twgtea.com for more information.
8. $2 Kaya Toast & Coffee
Source
Usual price: $2.50 and above
Where: Coffee Hive
Coffee and kaya toast have long been known as the go-to breakfast for most Singaporeans. Alas, inflation has taken a toll on us, with prices for everything perpetually rising. Even our trusty kopi-o from the coffeeshop has not been spared, with one cup averaging a dollar these days.
However, if you prefer to have a traditional breakfast set for tea, run along to Coffee Hive at Robinson Road from 2 to 5pm. You'll get a better bargain there as $2 gives you a cup of kopi or teh along with your choice of kaya or peanut butter toast.
Address: 63 Robinson Road, #01-02 (within MPH Bookstore) Singapore 0688994
9. $0.60 Specialty Buns
Usual price: $1.30 and above
Where: Baker Talent
If you've lamented about how uncool heartlands are, you're missing out. Heartlands are hidden gems that often dish out some of the best deals. One such example is Baker Talent, a local bakery that sells breads for less than a dollar each. The Cranberry & Cheese bun retails for $0.90, while the polo buns and butter boom buns are priced at $0.80 and $0.60 respectively.
The snaking queues at their various outlets are testament to their popularity, but be rest assured – the queues move rather quickly so you don't have to wait too long to get some piping hot buns.
Where: Various outlets, visit www.bakertalent.com.sg for more information
10. $1.80 Bubble Tea
Usual Price: $2.70 and above
Where: Sweet Talk Bubble Tea
Back in my secondary school days, Sweet Talk was my go-to place to get my bubble tea fix, with Oreo Ice Blended being a particular favorite. But with the bubble tea industry revolutionised by KOI and Gongcha, Sweet Talk's appeal is now limited to the nostalgia factor and its price.
At $1.80, Sweet Talk's Milk Tea is truly a steal and would make for an adequately refreshing thirst quencher. And if you're like me, who was always racing to get a cup of Sweet Talk after school, you'll be sure to relish the good old days with every sip!
Where: Various outlets, visit www.sweettalk.com.sg for more information
BONUS
$2.30 Soft Serve Ice Cream
Usual price: $5.50 and above
Where: AmaSoy
This soft serve ice cream had to be booted out of the main list because its $2 promotion had ended when I visited the place a few nights ago. Still, $2.30 for a Hokkaido Matcha Ice-Cream makes a good deal considering that Matcha green tea powder is one of the world's most expensive condiments. Plus, ice cream will always make a good treat in sunny Singapore.
Where: Various outlets. Visit www.facebook.com/AmaSoySG for more information
$3 beers
Usual price: ~$10
Where: Squires & Scoundrels/Brewerkz
Happy hour just got happier with beers going for $3 a pop. At Squires and Scoundrels, you can enjoy Blue Sky beers at $3 each plus other happy prices all night long as long as you download the Grabz app. Brewerkz is also offering glasses of peers at $3 each with the same app.
Sounds like a good reason to organise an outing with my mates soon!
Where: S&S: 72 Duxton Road, Singapore 089531 | Brewerkz: 301 Merchant Road, Riverside Point, Singapore 058282
The Power Of The $2 Note
Source: tanwj
If you keep your eyes peeled for the best deals around, Singapore isn't that expensive a city to live in. You can also refer to our money-saving life hack guide for Singaporeans. Know of any other great $2 deals around? Tell us in the comments below! Remember, sharing is always caring.
I can read minds. You will also like these: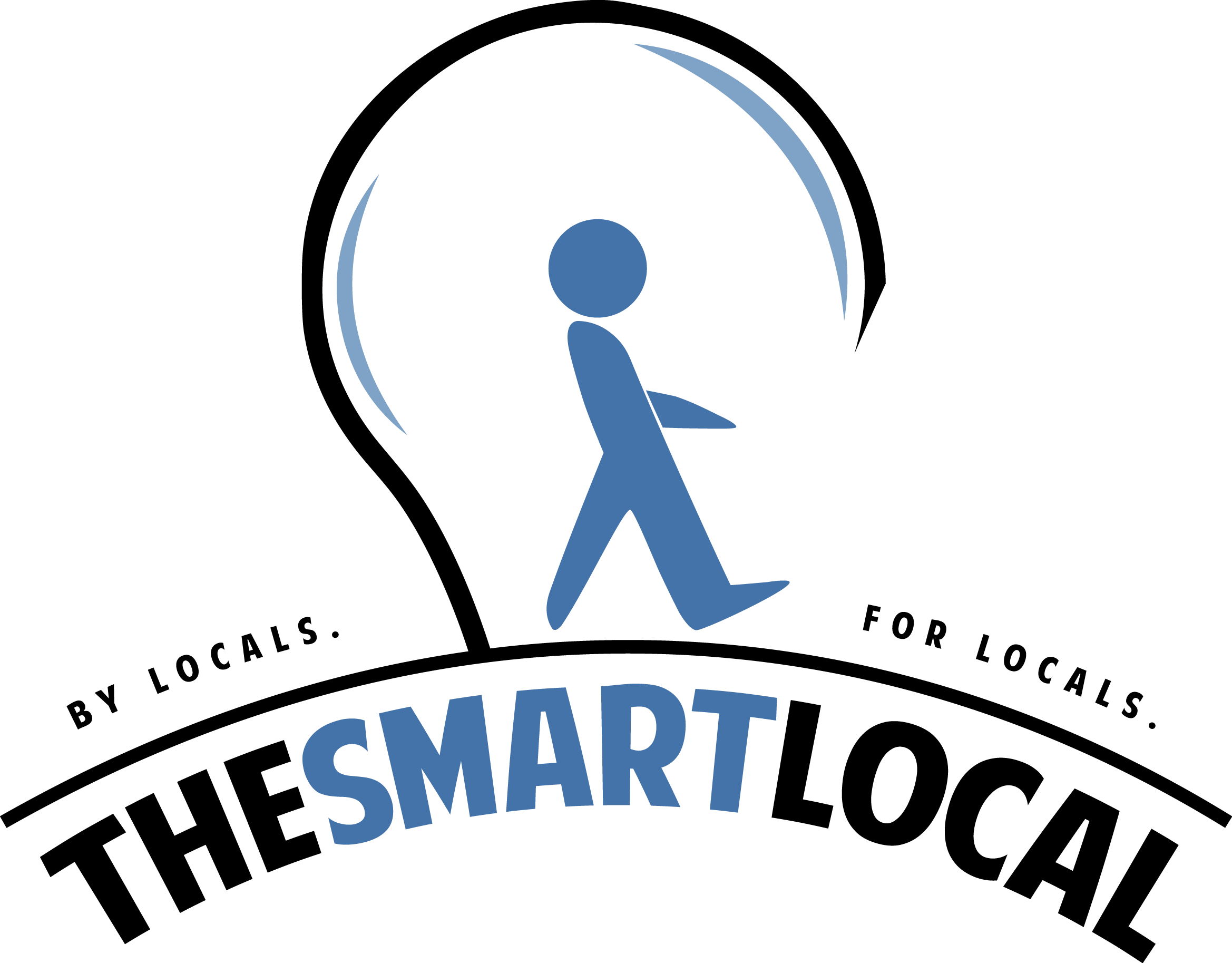 Drop us your email so you won't miss the latest news.