30 Ways to be richer Singaporeans
As we head into a New Year, one of your resolutions no doubt will be to save more money. The will alone is not enough without a concrete plan – and that is why we decided to come up with this guide.
These simple practices don't require you to make extreme lifestyle changes, and if you were to consciously make an effort, you'll find yourself having more than sufficient cash to buy that coveted PS4 gaming set.
Here are 30 Money-Saving Life Hacks for a richer you.
1. Make use of Point Systems

Image credit: SimplyJesMe
While lesser-known shops increase customer patronage by utilizing loyalty cards, more established brands and companies employ the use of point systems. Frequent Flyer Points is a familiar term to the seasoned traveller. Taking our world-renowned Singapore Airlines brand as an example: Air miles are awarded for every flight you take. You could use these air miles earned to redeem for free air tickets to various destination all over the globe. As my Dad flies really often, my family of 4 got hold of free round-trip tickets to both Korea and Thailand in a span of a year.
Hotel points are also prevalent in the tourism and hospitality industry. Starwood hotels, consisting of top-notch names like St Regis, reward loyal customers through their Starwood Rewards Programme. Starpoints are awarded to customers based on the duration of their stay, and these Starpoints could be used to redeem free nights in a Starwood hotel of your choice.
2. Get a $10 massage in Singapore
The Mobile Massage Team by the Singapore Association of the Visually Handicapped provides massages starting at just $10 for a 20 minute session. They are all certified according to WSQ standards and having a more heightened sense of touch, they will probably give you a more attuned experience too.
Help give the handicapped workforce more opportunities and get a good massage at the same time! More info here.
3. Get into gyms for $2.50
Many Singaporeans aren't aware its possible to get a good work out with an entry fee of just $2.50 at ClubFITT gyms all across Singapore. Yes, you should never have to pay through your nose for a branded gym membership again. Check out a list of their full locations here.
For those of you who have to sign up with a branded gym, we recommend doing it with one that is international which allows you to visit their gyms around the world, such as Fitness First. This way, a smart money-saving hack will be to sign up for their membership the next time you're in Malaysia. With the currency exchange rate in our favour, you end up saving close to $1,000 in membership fees a year.
4. Visit attractions the smart way
Sentosa – If you're taking a cab into Sentosa, make sure you ask them to stop you at the RWS area. This way, you avoid the $5 toll fee and there's always something to see at the RWS area anyway!
Marina Bay Sands Skypark – The Skypark ticket is priced at $23. However, if you tell them you're going to Ku De Ta for a drink you get in free. It's so much more worth it because instead of just a view, you now have a drink + view. Whether you want to buy the drink or not is up to you, but we strongly recommend you do. There is a fine line between saving money and being cheap.
5. Join the gift economy
The Really, Really Free Market (RRFM) movement has the goal of "building a community based on sharing resources and caring for one another to improve the collective lives of all."
Yes, such a community exists right here in Singapore! You get to trade stories, skills and supplies with one another. Don't just come here to freeload, be part of something bigger – their community and movement.
Read more about their next event at the end of February 2014 held at Ngee Ann Polytechnic.
6. Buy & Sell online with apps
One particularly useful trick I learnt last year was to use Instagram and Carousell, a cool mobile application created by Singaporeans that serves as a selling/trading platform, to buy and sell my loot.
Many items can be found retailing cheaper on Instagram/other online platforms than in actual physical stores, so this saves your money. In addition, you can even buy items that only retail overseas, saving you the cost of your airfare.
Last year, my sister and I started an online store on Instagram selling Bath & Body Works products such as their ever-popular hand sanitizers, specially imported from the States. You can check us out at @thesqueakyshop.
7. Rent books

I've stopped buying novels a few years back when there was no more space in my trusty old shelf. Instead, I've resorted to cheaper alternatives such as placing a reservation in the National Library for a mere $1.55 per reserved item, which you get to borrow for about a month.
The reservation system also has a way of telling you what's currently a whopping bestseller material. For example, fiction novels such as John Green's "The Fault in Our Stars", or Murakami's "1Q84" are flaming hot as there are always zilch unreserved copy in the National Library. Which brings me to Plan B.
I usually turn to rental bookstores if I can't find novels that I am craving to read. Take note though that renting from rental store stores is definitely pricier and in this day and age, there are only a few selected bookstores that now offer rental services.
Some Bookstore that provide rental services: Sans Bookshop (a number of outlets around Singapore), Sunny Bookstore (Plaza Singapura, #06-11/12)
8. Download free e-books

All you need is to Google "-insert book title here- free pdf version" and there will be tons of sites providing you free pdf downloads for said book. Plus, no carbon footprint!
9. Take advantage of transport discounts

Travel early, Travel FREE, Travel on the MRT!
In a bid to ease the sardine-packed, have-to-squeeze-under-people's-armpits-to-get-on-board MRT every weekday morning, SMRT has piloted a programme whereby free travel is offered to commuters who tap out at 18 city areas* before 7.45am on weekdays. Snoozed your button a little too much? Fear not, 50 cents off your train fare if you exit at any of the 18 stations* between 7.45am and 8.00am on weekdays.
Not only will you be saving money through a free MRT ride, the early morning incentive will have you geared up for the new work day as you chiong through MRT barriers in a bid to tap out by 7.45 am!
*Bayfront, Bras Basah, Bugis, Chinatown, City Hall, Clarke Quay, Dhoby Ghaut, Downtown, Esplanade, Lavender, Marina Bay, Orchard, Outram Park, Promenade, Raffles Place, Somerset, Tanjong Pagar and Telok Ayer.
10. Get a Bike


Source
Instead of having to battle the rush-hour crowd every single day in full battle amour, why not get a bicycle to commute? It's a convenient and fast way to get around, plus, you'll be on your way to a fitter you.
11. Go on Hawker Food Trails!

Like cafe-hopping? How about Hawker Hopping instead!
Stop gawking at me, I am serious about this. I have been bred in a family that relishes Hawker Centre food a thousand times more than café food due to its sheer affordability and quality that never seem to disappoint.
Besides, there exist people whose guilty pleasure lies in starving friends by taking photos of café food at every possible angle once they arrive and such photos are beginning to bore me out. Hawker Centres on the other hand- cheap and less overrated.
My family's favourite Hawker Centre Hunts: Bedok North Market & Food Centre, Old Airport Road Food Centre

Read my full review here!

12. Google is your best friend
If you're insistent on café-hopping at Tiong Bahru, then you might want to make Google your BFF!
A tip from me is to Google the menu of the café you will be visiting to check if the selection appeals to you, and search for online reviews about the particular café, such as these 45 Singapore cafes to visit in your lifetime.
Doing this has saved me a lot of money because I avoided wasting money travelling to cafes that don't cater to my taste buds. It will save you and your wallet the agony of having to order and pay for food you don't favour.
13. Use groupon and deal-friendly sites

I cannot emphasize how darn useful Groupon has been to me, it's a heaven sent. For those of you who are unfamiliar with Groupon, it is basically a site whereby cheap, to-die-for deals are listed within a given timeframe for you to make your purchase. Groupon practically runs deals for everything under the sun, and I especially like how they have neatly categorised out their deals.
Travel deals in one group, featured deals in another, and luxury goods in the last. Recent Deals they have ran include: 4 Yoga sessions for $18, $10 for $20 worth of food at Mad For Garlic, Ice Skating at the Rink for $8. Crazy cheap right?!
14. Take free online courses

My sister is a talented individual. She plays a string of instruments, cooks, bakes and knits. This doesn't sound remarkable enough till you find out that she learnt most of these skills online. Yes, it is possible, as long as you have the perseverance.
Taking free online courses won't cost you a cent, ok perhaps your electricity bills, But in the long run the skills you have picked up would definitely be worth tons more than the electricity bills you have to pay off.
Unsure of where to find these online courses? Refer to point #12.

15. Switch to a bank with a better rates
So my craze with the FRANK card was driven by my friend who one day decided to whip out his sleek and stylishly designed FRANK card to pay for a drink. From that day on, I was sold. Not totally because of the 120 card designs you could choose from, but also because the card offers you a relatively high interest rate compared to other banks in our sunny island. From what I gather, many Singaporeans have in their hands a POSB account.
POSB Savings I/R for first $10k = 0.05% per annum
FRANK by OCBC I/R for first $10k = 0.2% per annum
Considering that I have $10k deposited into my account, the difference of 0.15% would lead to a difference of $15 interest being earned each year. In 5 years' time, I would have earned $75 more if I had done nothing, simply nothing, except signing up for a card with a higher interest rate during my 1 hour lunch break.

16. Educate yourself on card rewards

Many people have the misconception that debit cards entitle you to much less rewards than a credit card, but that is not entirely true. Educate yourself on the realm of promotions your cards entitle you to. Since I am an owner of a FRANK debit card, let me enlighten you on a few benefits which I am entitled to: $1 off Movies at Shaw (till Jan 31), 10% off total bill at KissJane, Pasta De Waraku, and Marble Slab Creamery.
It pays to educate yourself on the benefits you can reap from your card. Even with a debit card, the rewards listing seem endless.
Lastly, if you are a driver, a huge chunk of your expenses will come from petrols. Get the credit card which offers you the biggest discount on your petrol.
17. Ask for a loyalty card

I make it a point to ask for a loyalty card if I find myself patronizing a particular store more than thrice in three months. Even though it might seem like an eternity for the card to be completed, at the end of the day once you have claimed your reward, you would have walked away saving some money.
In addition, loyalty cards usually have their rewards scattered throughout, not only at the end of the card, so ta-da even more incentives to get hold of a loyalty card!
18. Always get free memberships

So apparently the saying that nothing is free in this wrong couldn't be more wrong, because there actually exists cards that are both free and come bursting at the seams with benefits!
These are the top 3 free membership cards I recommend:
1. Starbucks card: All you have to do is to load up $10 to get this card. It entitles you to a free drink every 13th drink, a free welcome drink, and a free slice of cake on your birthday month (only for the first year).
2. GV Movie card: Buy 1 Get 1 free movie ticket on your birthday, $6.50 movie tickets every Tuesday.
3. IKEA Family card: Member prices on selected IKEA Products, Up to 30% discount on Family Meals at the IKEA Restaurant.
19. Visit our museums for free!
Picture from TSL instagram.
In need of weekend entertainment? Instead of going for a movie, why not head down to the museum instead? If case you've been living under a huge underwater boulder, you should have known that since last year, entrance to 11 public museums all over the island is now free!
These public museums include: Asian Civilisations Museum, National Museum of Singapore, Reflections at Bukit Chandu, Peranakan Museum, Singapore Art Museum, Singapore Philatelic Museum, Malay Heritage Centre and Sun Yat Sen Nanyang Memorial Hall, Singapore Discovery Centre, Memories at Old Ford Factory and the Army Museum of Singapore.
Not only will you be able to get up close and personal with various artifacts instead of pixelated motion pictures, it will be more educational and best of all, you won't have to spend a single cent. Speaking of which, The Arts House screens free movies ranging from blockbusters to foreign films at The Screening Room. Check out their schedule here.
20. Self Service
Source
Instead of going for glitzy manicures after every hi-tea session, opt to do your own manicures at home instead. While yours might not look as perfect as what a professional manicurist is able to achieve, the money you save would eventually be sufficient to cover the cost of a fancy dinner. The same goes for any type of services that you could probably perform by yourself, such as facials.
21. Stock up during the Holidays

When I am shopping for presents, a trick of mine is to stock up on them when stores island-wide are having their seasonal sales, or after festive holidays such as Christmas. At that time, you will walk away with nothing but the best deals ranging from 50-70% off some goods.
You will know it's the sales season when giganormous multi coloured posters draped across stores scream "MASSIVE STOREWIDE SALE, EVERYTHING AT HALF PRICE!" What could be even more telling of the sales is the number of Singaporeans storming into stores in troops, armed with mother, father, grandma, grandpa. Clearly to help one carry all her shopping loots.
My tip: One of my favourite items to stock up on has definitely got to be The Body Shop's bath gels and lotions. Much to my delight, The Body Shop has never failed to hold an annual post-Christmas sale the past few years, where items have been going for at least half their original price. As body products are usually well-received, I never fail to splurge during their year-end sale.
22. Attend flea markets

Source
My all-time favourite activity is going to flea markets and digging up clothes stacked upon treasure trove worth of clothes. The flea markets in Singapore sell a plethora of new and pre-loved goods ranging from charming old-school watches, cosmetics, clothes, to even laptop sleeves and stickers.
It is where I bargain for clothes and get my adrenaline shots by "chionging" for mad deals. If you don't mind getting pre-loved items, this place will be heaven to you. Most clothes, even branded ones, sell for a fraction of what they are retailing for. Best of all, you get to bargain! My best buys include a brand new pair of Bershka jeans at $8 and a pair of Vans at $10.
Some well-loved flea markets in Singapore you don't want to miss: SCAPE Bazaar (every Thurs- Sun, 12pm-10pm), Flea Party (Lucky Plaza Level 6, every Saturday 1-7pm), and the occasional one at the Singapore Flyer Skydeck.
23. Visit Thrift Stores

Think flea markets sell items for cheap? You would be more than dumbfounded if you step into a thrift store. A far cry from the impression it brings to many, thrift stores are now gaining popularity as they do sell fashionable clothes in good and wearable condition, for prices as low as $2!
They also sell a range of other items as well besides clothes such as Jim Thompson household items, so it doesn't only cater to the fashionista in you. Similar to flea markets, if you're lucky, you can also stumble upon branded goods such as Mulberry bags for cheap.
Otherwise, the occasional Burberry and Zara apparel is likely to appear. What I really like about patronizing these thrift stores is that most of the stores are run by charitable organizations so most of their profits, if not all, go towards helping the less fortunate.
Karma points check!
My tip: For those extremely cash-tight, you might want to run the thrift store through a search engine such as Google to see if you are applicable to get a further discount. At New2U, all items are half-priced on the last 2 working days of each month.

Some thrift stores you could visit: Praisehaven Megastore (run by the Salvation Army), New2U (by the Singapore's Council of Women's Organizations), Hi-Thrift (by Highpoint Community Services)
24. Take advantage of online Promotional Codes

Online personalities frequently treat their readers to promotion codes on their Instagram accounts or on their blogs. These online personalities include models for blog shops, blog shops owners themselves, or the occasional Instagram fashionista whose accounts boosts a viewership of a whooping 10k. All you have to do is enter these promo codes into the given box in their online form before checking out and viola, you get your items at a discounted price.
Another way to get your hands on these promotion codes is to join your favourite store's mailing list. Online stores do sometimes offer promotional codes through the emails they send which are meant to keep you in the loop about their latest happenings.
25. Hunt for Warehouse sales!
Warehouse sales are not limited to household brands like John Little and Robinsons sales at the Expo. Now, familiar blogshops are jumping in on the bandwagon too! It is now ubiquitous to see end-season warehouse sales by Singapore's #1 online blog shop Love, Bonito, as well as other stores such as MIYOC and Love and Bravery.
As these brands are trying to clear their stock to make way for the incoming season, prices of these stocks will be less steep. If it's nearing the end of the season and you're still eyeing that coveted maxi dress, hold off your impulses for a while, a warehouse sale might be on its way
26. Use Cash Converters

Source
If you're desperately looking for a physical store to trade in your actual goods to, Cash Converters is an option. The last time I went to Cash Converters was when my family traded our old typewriter in at quite a meagre sum of money years ago.
However, if you're never ever going to use a particular item anymore and you can't sell it off, you might want to check out Cash Converters. After all, getting some money to fatten up your wallet is a better alternative than to have that white elephant collecting dust at home.
27. Volunteer
Besides touring around our free public museums, you could also volunteer your time for various charitable causes. Volunteering doesn't cost a cent, and since it occupies your time, you will have fewer opportunities to splurge and save up instead.
Volunteering only costs you your time and effort, both of which are relatively trivial factors if you were to think of the indisputable sense of satisfaction you will be rewarded with by lending a helping hand. I am an avid volunteer for various social causes such as for TOUCH's Young Arrows program, or being a bellringer for the Salvation Army as shown above.
For more information on various volunteering opportunities in Singapore, refer to sgcares.org.
28. Take advantage of the one-year passes
It takes 5 trips to make your annual pass to Adventure Cove (U.P. $168) worth it. But the way better deal here is visiting USS. It takes just 3 trips to make your annual pass to Universal Studios Singapore (U.P. $188) worth it.
If you find yourself constantly visiting these tourist attractions, get an annual pass for unlimited visits.
29. Boil water instead of buying mineral water
I swear if I were rich I would own a mineral water company.
Are you kidding me, why would anyone buy San Pellegrino deemed as the *finest sparkling natural mineral water* for a couple of bucks?! In Singapore, you could save tons by boiling your own tap water and bringing water bottles out instead of purchasing bottled mineral water.
Singapore's water is safe for consumption anytime, anywhere. And if you're a bit more cautious you can filter this water first and support a local company at the same time. Hyflux is a successful local business that specialises in water filters and you can attach them to your tap or have them in water containers.
30. Get Extra Discounts Online With Coupon Codes
Don't you hate it when you see coupon code boxes on your check-out page when you shop online? It sucks because most of the time we never seem to have the code. Enter Flipit – the largest coupon portal in Singapore.
Yes, get you get discounts on top of your discounts! All they do is give you codes to use! They work closely with online retailers in Singapore like Luxola, Zalora, Redmart and even Uber.
If we had known better, we would have used their 10% off redmart orders code or 14% of all HipVan orders. Oh well! We will remember them next time! Head over to their "Top 20 Codes" section and your wallet will thank you.
Have a money-saving hack to share?
I sincerely hope this guide has been useful in helping you save money. Sure, thrifting is not for everyone but it's going to help those looking for more ways to save money in Singapore which was getting more and more expensive the last time we checked.
What are some of the ways you've been using? Let us know in the comments below and help us make this list even better!
---
I can read minds. You will also like: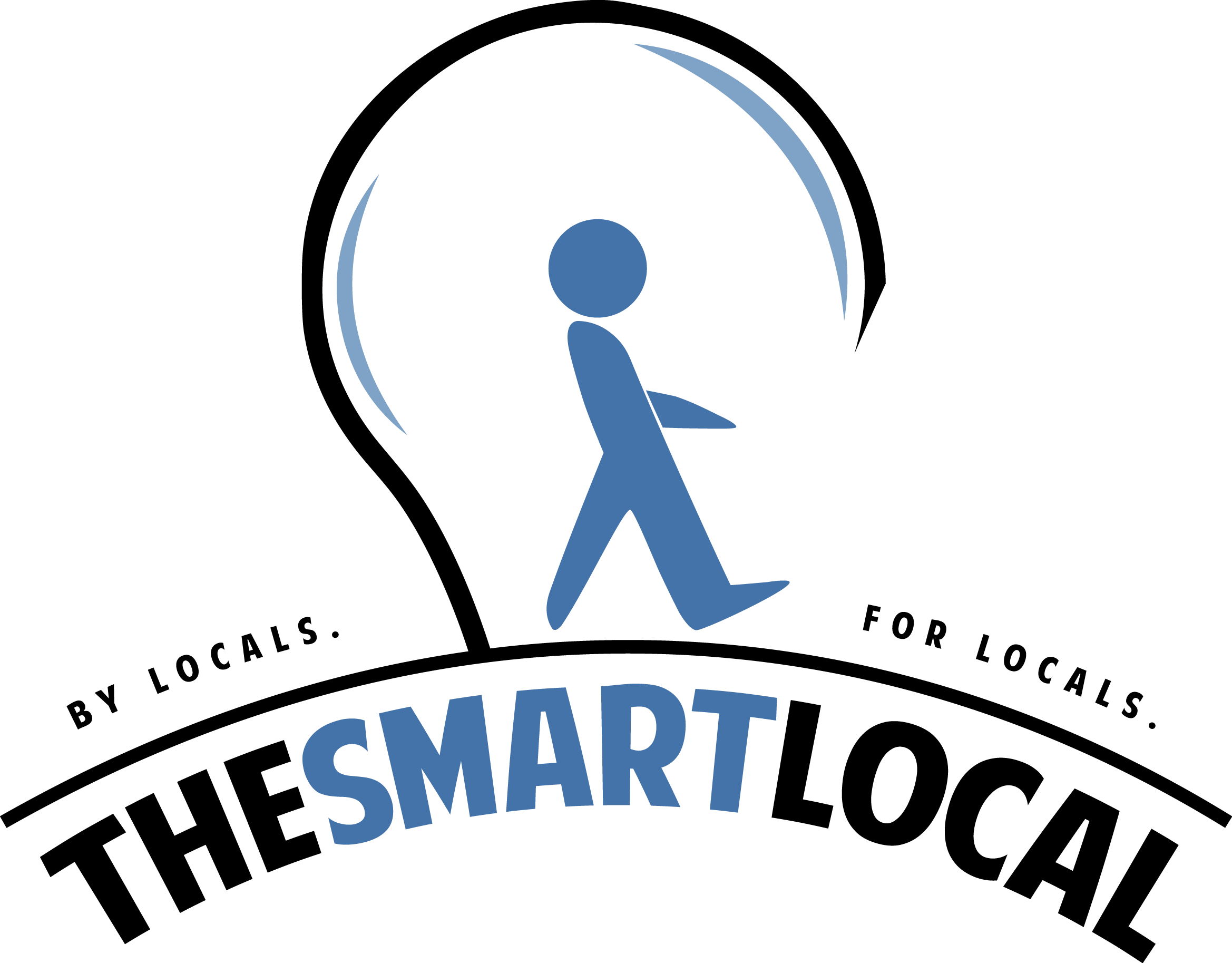 Drop us your email so you won't miss the latest news.