Malaysian Brands
Source: The Star

With our article on Singaporean brands having sparked interest recently, we decided to look at our own Malaysian brands to find out if any of their homegrown brands have done well internationally. And we don't mean brands that everyone knows are Malaysian like CIMB or Proton.
We dug deep and uncovered 15 truly surprising brands that many of you will know, but probably not know are Malaysian. Malaysia Boleh!
1. Jimmy Choo

Source: Wardrobe Trends Fashion
Like Razer from our Singapore brand feature, Jimmy Choo is another local brand that became a global name after it found success overseas. The founder of Jimmy Choo IS Jimmy Choo, a Penang born Malaysian who learned shoemaking from his father. He stayed on in England after his studies and his talent soon attracted the attention of Vogue, who began featuring his designs in their magazine.
Renowned for their ultra luxe shoes and chic accessories with phenomenal Italian craftsmanship, Jimmy Choo designs are worn by the likes of Michelle Obama, Halle Berry, Madonna and desired by every girl who watches Sex and the City.
2. Bonia
Source: Kee Hwu Chee
"Hold on, isn't Bonia Italian?" Ahh, but the best secrets are never obviously secrets. I've seen bags stamped with Bonia logos in several departmental stores in Singapore but never once suspected it's a bona fide Malaysian brand under Bonia Corporation Berhad.
I wonder if the brand hunters that go gaga over these Italian-inspired Bonia bags know that they're actually from Malaysia – these bags aren't exactly wallet-friendly, if you know what I mean.
3. Shangri-La Hotels
Source: Kiwi Collection – Shangri-La's Villingili Resort and Spa, Maldives
On top of gorgeous views in major cities all over the world, luxury hotel and resort chain Shangri-La provides her guests with lavish accommodation and superb service in a bid to play the hospitality game right. Bet you never knew they were Malaysian.

Source: Kiwi Collection – Shangri-La's Villingili Resort and Spa, Maldives
Shangri-La is under the Kuok group – a company that first made their riches through sugar production. Here's an extra nugget of information for you – according to Forbe's List of World Billionaires 2013, founder Robert Kuok is the richest person in Malaysia and the 40th richest person in the world. Today, the group owns everything from oil to trading and publishing companies. What a hero.
4. Karex
Source: Karex
According to BBC, Karex holds the title of being world's biggest manufacturer of condoms. Well, that makes perfect sense since Malaysia has an abundance of rubber trees anyway.
5. Secret Recipe
Source: Ken Neoh
The informed Singaporean knows the trick: cross the border to get Secret Recipe cakes for the same (numeric) price as you would in Singapore. Except, with the exchange rate so favorable to Singaporeans now, it's almost a 60% discount.
Started in Kuala Lumpur in 1997, Secret Recipe is famous for their Marble Cheese cake, Chocolate Banana cake and Chocolate Mud Cake among others. It was one of my favorite after-school hangouts.
6. Giant
Source: Kao Lee
Giant the hypermarket chain was founded in Kuala Lumpur in 1944 and now has 8 outlets in Singapore alone, including one in Vivocity. If you've visited Giant lately, you might have found your groceries and daily necessities priced more competitively than in others supermarkets like Cold Storage or Fair Price. It's just unfortunate the prices here aren't as cheap as those in Malaysia.
7. Dutch Lady Milk
Source: Iva Yaneva
With a European name, it isn't immediately obvious that Dutch Lady is a trusted Malaysian dairy brand from the 1950s. To think that I grew up skipping along the aisles of supermarkets, bugging my dad to buy their chocolate and banana-flavoured milk without an inkling that they're produced just across the border.
8. Munchy's
Source: Rakuten
These cookies from Munchy's got me hooked when I first bought them from a vending machine at an office I was working in a few years back. These are seriously good stuff, plus they're a ton healthier than your chocolate chip-infused Famous Amos cookies.
Munchy's is a Malaysian brand founded in 1991… which means the brand's a year older than I am. Wow.
9. The Chicken Rice Shop
Source: Chia Yi
I'm a Singaporean Chinese who doesn't care for chicken rice and almost never craves it, but I know of The Chicken Rice Shop's existence from their VivoCity outlet tucked away in the basement. The Chicken Rice Shop is a family-friendly Halal chicken rice chain that has made its way to Singapore and has plans of entering the Australian and Indonesian markets.
According to the online community, it is recommended that you go in big groups and order the bigger sets so you'll get to try a wider variety of the food there – especially their kueh pie tee.
10. Premier Tissue & Royal Gold Tissue
Source: ShamblLady
This is one unassuming commodity that everybody uses but doesn't much thought to – tissue paper's the same everywhere anyway, right?But if you have a box of tissue at home or on your desk at work, there's a high chance that its brand is Premier.
NTPM is the the parent company which owns and produces the Premier Tissue and Royal Gold Tissue brands, and has aspirations to be a world-class paper products manufacturer. Well, they've already conquered Singapore. The world next?
11. Old Town White Coffee
Source: Clayton Cheung
With so many rustic coffee places sprouting up in Singapore, it is natural to think Old Town White Coffee is another locally-established brand to rival Ya Kun Kaya Toast or Killiney Kopitiam.
Anyway, all of them sell old-school coffee and toasts. They're almost the same, right? Not exactly – it turns out that we've got some foreign competition going on even in the kopi business. Oi, leave our coffee alone leh!
12. PappaRich
Source: Cathy Danh

After the traditional Malaysian kopi, here's a more contemporary version that's been quite successful in Malaysia and abroad, keeping with its founder's vision of making PappaRich to one day be as popular as Starbucks. PappaRich isn't there yet, but they have an extensive menu that serves traditional and contemporary Malaysian fare, catering to both young and old.
13. Aik Cheong Coffee
Source: Aik Cheong
Don't know if it's some serious obsession or what but Malaysia seems to have a thing for loading up on caffeine.
Here's another coffee-producing company that has made its mark globally, exporting its coffee products to a whopping 47 countries including U.S.A, Dubai, Greece and Lithuania.
Aik Cheong specializes in fine roasted gourmet coffee, so you can rest assure that you cuppa will not disappoint.
14. JobStreet.com
Source: YouTube

I thought JobStreet was a homegrown brand from our sunny isles. As most of us know, JobStreet is a job portal that caters to both jobseekers and employers in Southeast Asia – particularly in Singapore, Malaysia, Indonesia, Philippines and Vietnam.
I have friends who use JobStreet too, with quite a few of them having JobStreet to thanks for their current jobs. They are part of a larger community – more than 15 million jobseekers have JobStreet to thank for connecting them with their employers since JobStreet's inception in 1997.
15. British India
Source: The Star
I had always thought British India was a British brand that stocks chic, effortless fashion pieces inspired by the colonial era as India was once under the ruling of colonial masters.
Established in 1994, British India has, in 2 decades, built a name for herself and set up more than 40 stores across the South East Asian region – with hardly anybody knowing that it was Malaysian. Never again will I judge a book by its cover.
Final Note
We hope you found this article fun to read, with a few entries surprised you. Let us know in the comments below if there are other Malaysian brands that most of us don't know about. We'd love to hear from you!
I can read minds. You will also like:
---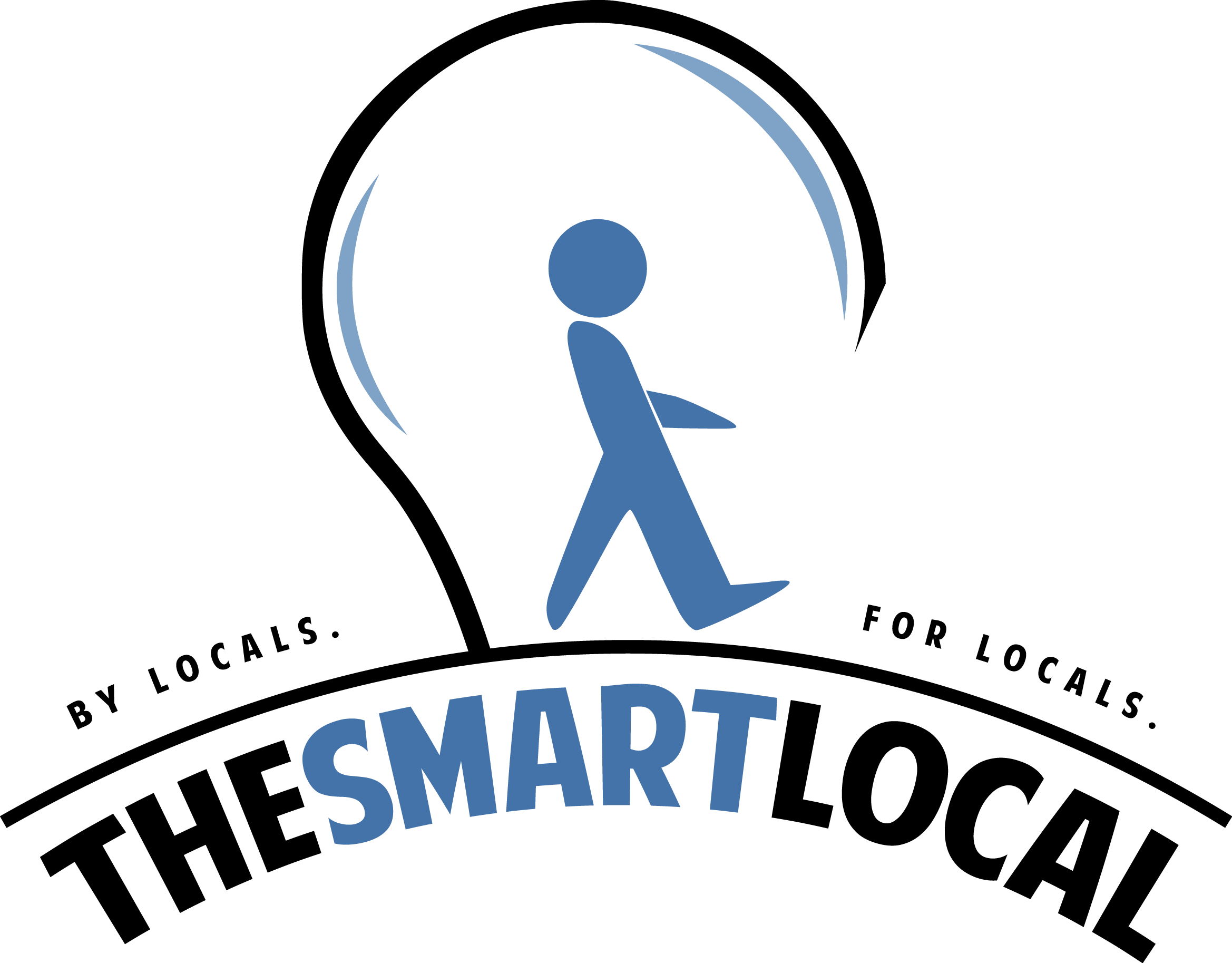 Drop us your email so you won't miss the latest news.