Restaurants with a Cause
One day, I was mindlessly browsing the net and found myself on online shops who'd donate large portions of their profits to a social cause close to their hearts. These enterprises were started up by people with the belief that shopping, even for yourself, can be made slightly altruistic. All it takes is us being a bit more mindful of where we get our things from, and where our money eventually end up.
Most of us are always on the lookout for the next most interesting food places to go to. So I decided to apply that same idea to our nation's favourite pastime and put together this list of cafes with a cause. Because we know sometimes it's not just about the food, right?
These establishments may not have fancy décor for you to post on Instagram, but what they have are meaningful stories behind them. Next time you run of out ideas of where to go, think about these restaurants with a cause and show them support.
Here are 10 of them.
1. Annalakshmi – Pay What You Feel Like Paying
Source: Miyujoey
The cause:
There is no fixed price for the dining menu at vegetarian restuarant Annalakshmi.
Give, give, and give some more. That is basically it at Annalakshmi. The lesson here is if you have something, and if you have enough of it, then you have something to offer to the next person. When you've reached a state of unconditional giving, you learn that there is no good in greed.
Hence you eat what you need, you give and pay in return a fair amount, and hopefully you'll understand the morals in serving, loving, and giving.
What you should know:
Volunteers man the kitchen so the buffet- yes buffet! – spread might be something you'd expect to find in an Indian home. A very, very nice, and charitable Indian home. You also need to know that if you're planning to go in a group bigger than 10 people, you're required to pay a minimum fee.
What you should try here:
All of the home-style curries, dosai.
Address: #01-04 Central Square, 20 Havelock Road Singapore 059765
Opening Hours: 11:00am – 2:30pm Lunch | 6:15pm – 9:15pm Dinner (Except Monday)
Website: http://www.annalakshmi.com.sg
2. Professor Brawn's Cafe – Helping Those with Special Needs
The cause:
The cafe seeks to make a difference to the special needs community by providing employment opportunities to people with learning disabilities. Their mission is to raise awareness for people suffering from autism and also ensure that they do not feel excluded from society.
What you should know:
This place has been featured heavily in the media since its opening in 2009. Founder and owner Roland Tay, whose son is autistic, went on numerous interviews to talk about how his restaurant was inspired by his son.
Professor Brawn is a character created and drawn by Jun-Yi, Roland's son who attends Pathlight School, who was diagnosed with autism years ago.
What you should try here:
Signature Fish and Chips – Set meals from S$10.90 to S$16.90 (comes with soup of the day and a house drink)
Address: #02-78/79 Novena Square 238, Thomson Road Singapore 307683
Opening Hours: 11:30am – 9:30pm daily
Website: http://www.professorbrawn.com/index.php
3. Eighteen Chefs – Helping the marginalised seek employment
The cause:
Like Professor Brawn's Cafe, but perhaps even more popular, chef Benny from Eighteen Chefs currently runs 5 outlets. This restaurant wants to help ex-delinquents and youths-at-risk by offering them a 'non-deviant' environment where they can pick up new skills and most importantly, stay out of trouble.
What you should know:
Founder and an ex-convict, chef Benny understands the vicious cycle of social stigma all too well. Ex-convicts are very often marginalised in seeking employment and I must say this social vision of hiring ex-cons is both risky and laudable.
Eighteen Chefs was also awarded social enterprise of the year in Singapore in 2012.
What you should try here:
Aglio Olio with Mushroom Chicken – S$12.80

Root Beer Batter Fish & Chips – S$13.80
Address: #04-02, AMK Hub, 53 Ang Mo Kio Avenue 3. Singapore 569933
Opening Hours: 11:00am – 10:30pm Sunday to Thursday | 11:00am – 2:30am Friday, Saturday, and Eve of Public Holiday
Website: http://www.eighteenchefs.com
4. Food for Thought – Helping Starving Children and the Poor.
The cause:
One of their primary causes is to provide sanitary water to third world countries, and if you look at their website, you'll find that there are a couple more beneficiaries. Profits go to aiding starving children, the poor, and the illiterate.
What you should know:
Each of their three outlets is focused on a different aspect of community-building. The one at Singapore Botanic Gardens even provides a picnic basket renting service for you to enjoy some quality time with your friends and family in the garden!
What you should try here:
Pancakes (Served with fresh cream and gula melaka syrup) – S$8 to S$12

Fries (My pick is the rosemary garlic flavored salt) – S$5
Address: #B1-00 Tanglin Gate, 1 Cluny Road Singapore 259569
Opening Hours: 8:00am – 9:00pm daily
Website: http://www.foodforthought.com.sg
5. Dining in the Dark (SAVH) – Raising awareness for the Blind
The cause:
Allowing 'normal' people like us to understand the challenges the blind face when they dine is at the core of this experience. Inspired by the Blindekuh restaurant in Switzerland, Dining in the Dark not only wants sighted individuals to get a taste of what it might be like to walk in the shoes of a blind person, but more importantly hopes that what customers get out of this extraordinary experience will aid them in dealing with blind people in future.
What you should know:
As novel and as inspiring as this concept sounds, this is not a place to bring your date to. Unless you're quintuple dating. Dining in the Dark only accepts reservations for minimum 10 pax, up to 50 pax. Also, the reservation has to be made 1 month in advance.
What you should try here:
The menu is pretty limited; they offer three options:
Chicken chop, spaghetti with beef balls/marinara sauce – S$30 – S$38
For a similar concept, you might consider checking out NOX, a pricier establishment at S$88+++ per person. Although NOX did not make it into this list, at NOX you will be guided and served by blind or visually impaired individuals, so I still consider this as a form of practical empowerment for people with visual disabilities.
Address: 47 Toa Payoh Rise, Singapore 298104
Website: http://www.savh.org.sg
6. Crossings Cafe – Helping the marginalised seek employment
The cause:
Crossings Cafe definitely goes the extra mile to ensure disadvantaged, youths-at-risk can go through life as easily as their peers – at least when it comes to job seeking. Many of us would complain at the current job market, if our degree is good enough for a competitive, high-paying job. But we tend to forget that while we're vying with other people with the same qualifications for prestigious jobs, there are a group of job seekers who are shunned from certain other jobs, jobs we won't consider making a career out of.
What you should know:
Founded by Catholic donors, Crossings teams up with Assumption Pathway School to train students in skills required for the food and beverage industry. They've recruited three students to work in the cafe and hopefully this would be an increasing trend. Nothing better than offering them tangible employment opportunities on top of everything else they're doing for the students right now. Also, all their profits go to charities.
What you should try here:
Chilli Crab Pasta – S$16

Baked Cheesy Mushroom and Bacon Sandwich – S$14
Address: 55 Waterloo Street, Singapore 187954
Opening Hours: 8:00am – 9:30pm on weekdays | 10:00am – 10:00pm on weekends
Website: http://crossingscafe.com.sg
7. Bettr Barista Coffee Academy – Underprivileged Women
The cause:
Like many of the establishments on this list, Bettr Barista focusses on providing practical training skills and increasing the employability for a very specific minority group – disadvantaged and underprivileged women. These women will learn how to become baristas, and more! The coffee academy also aims to empower women in other ways, like in emotional management and self defence.
What you should know:
You might be better off reading Bettr Barista's About Me section rather than my feeble attempt here to convince you that this is a worthy enterprise. There is always something about a personal success story that will tug at your heartstrings and make you start to believe in hope and in rebirths. Really, this website is so neat, and that makes it so easy and effective to convince people of the cause.
What you should try here:
No menus here, but check out the list of coffee making classes available in their online shop. Also subscribe to their newsletter so you'll never miss a Bettr pop-up espresso bar.
Address: #07-03 37 Mactaggart Road, Singapore 368083
Website: http://www.bettrbarista.com
8. Joan Bowen – Helping Those with Special Needs
The cause:
This restaurant was started by parents who answered their social calling when they realised their special needs daughter aspired to be a chef. Joan Bowen wants to empower youths with special needs with not just the ability to remain productive in today's world, but also ensure that they receive adequate training and support to live independently.
What you should know:
This is both a restaurant and a culinary centre. Since 2009, Joan Bowen has come a long way – from training youths with special needs to making good on their word, and entrusting them with the day to day operations of the restaurant.
What you should try here:
Cream of Mushroom – S$5

Fish & Chips – S$10
Address: 9 Jalan Wangi, Singapore 349354
Opening Hours: 11:00am – 2:30pm Weekday Lunch | 6:30pm – 9:30pm Weekday Dinner | 12:30pm – 9:30pm on Saturday
Website: http://www.joanbowen.com
9. Soul Food Enterprise – Employment For Special Needs
The cause:
Operating on a similar concept, Soul Food Enterprise also seeks to train young people with special needs. What's different here is the focus on the culinary effort and expertise that go into food preparation. Trainees will master elaborate cooking techniques and attain various certifications. It also partners with Delta Senior School to generate tangible results and practical opportunities for youths enrolled there.
What you should know:
They do not do walk-ins and are only opened for private lunches and dinners – the minimum pax for reservations is eight. A set menu of three to five courses will be crafted for you when you call in a reservation. The owner's daughter, Cheryl – who inspired this social enterprise – might be one of them serving your table!
What you should try here:
Osso Buco

Mushroom Soup with Porcini Oil

3-course Lunch is priced at $35 nett, and 4-course dinner at $45 nett
Address: #01-575 BLK 78 Commonwealth Drive, Singapore 140078
Website: https://www.facebook.com/pages/Soul-Food-Enterprise-Pte-Ltd/
10. Laksania – Helping The Marginalised Find Employment
The cause:
Fancy digging into a piping hot bowl of our country's favorite noodles in coconut broth and aiding the disabled community at the same time? This is what Laksania has to offer. Laksania believes that work allows marginalised groups remember that they're not about to be forgotten and abandoned by the rest of society. A job at Laksania not only offers them a chance to be seen as normal people, just like the rest of us, but also easing their financial dependency on people who care for them.
What you should know:
Helmed by a mission to do good for the community and society at large, Laksania seeks to include other marginalised groups in the social enterprise, in placements located in various eateries. Their menu includes a whooping six different types of laksa! I need to try the Sarawak Laksa for myself.
What you should try here:
Laksa Hotpot – $13.80

Laksa Lasagna – $9.50

Laksa Goreng – $4.90, Jumbo size – $8.50
Address: #04-04 Bugis+, 201 Victoria Street Singapore 188067
Opening Hours: 11:00am – 10:30pm daily
Website: http://www.laksania.com
Restauants with a Cause – Start checking off this list
Most restaurants mentioned here were motivated by personal experience and circumstances. Perhaps when you're there you'll get to be a part of their story and even better, part of the solution. It is vital that we recognise the importance of grassroots efforts at improving lives of those around us.
This list is by no means exhaustive, if you run a social enterprise yourself, or know of others, please let us know in the comments.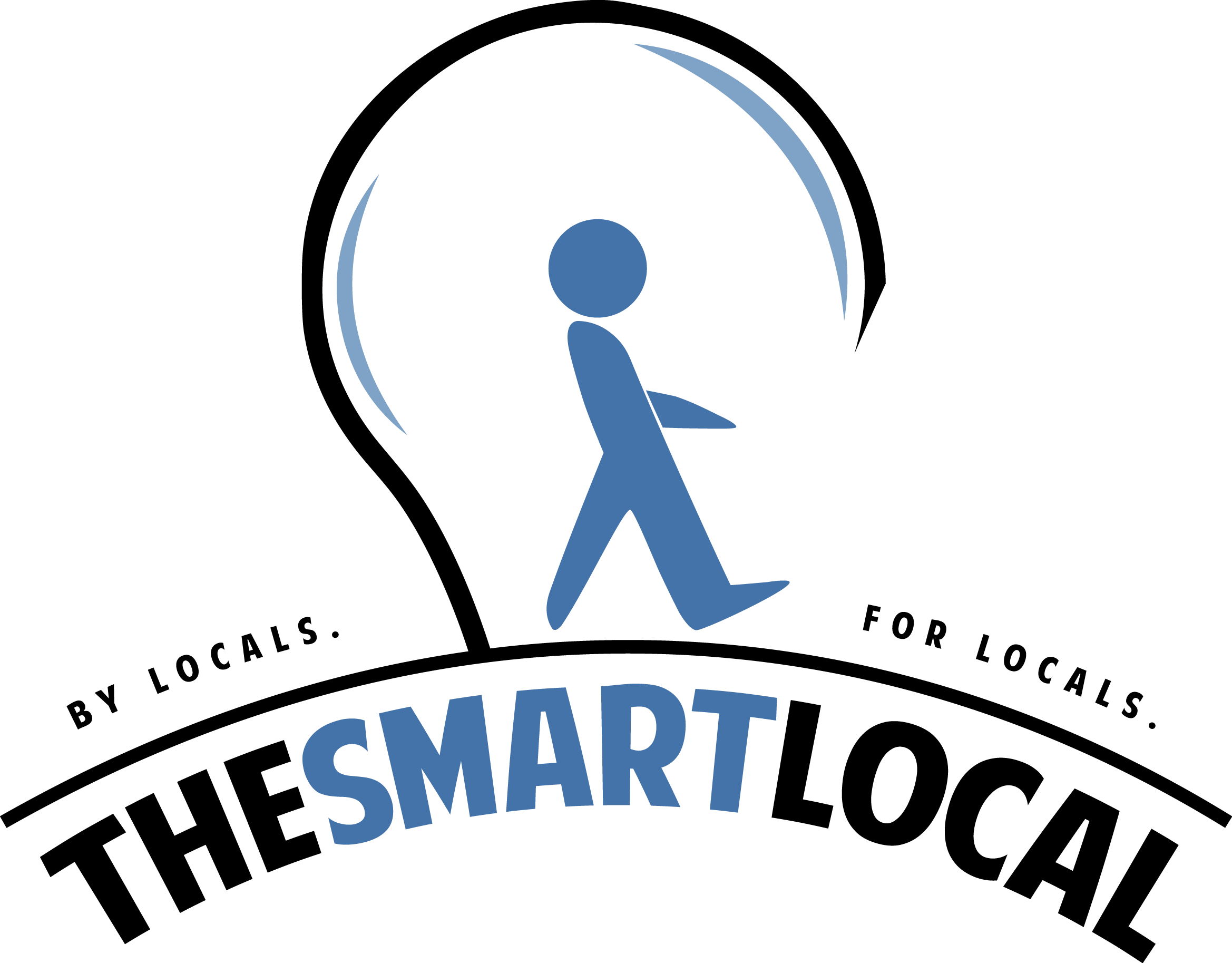 Drop us your email so you won't miss the latest news.