Most Unique Cafes In Singapore
How did the hipster burn his tongue? He drank his coffee before it was cool.
If all the cafes in Singapore are starting to look the same and Starbucks is too mainstream for you, you've come to the right place. We can't promise that the food here is equally great, but we can guarantee that you'll have at least one comment complaining bojio on your Instagram feed.
Here are 33 cafes that will make your friends jelly.
– Cafes With "Imported" Cultures –
1. Antoinette
Named after the last Queen of France, Antoinette features ultra chic French decor and sofa seats that will instantly make you feel like a noblewoman dining in a breezy garden.
Both two outlets have a similar royal grandeur theme, with plush velvet seats, and elaborate armrests for the chairs. When paying the bill, the receipt is given in a jewelled box to maintain the posh vibe. Antoinette is famous for their cakes and pasteries, but their crepes and other mains are also quite tasty. Très fantastique!
Credit: yan.sg
Theme: French Royalty
Location(s): 333A Orchard Rd, Mandarin Gallery #02-33/34, S238897 // 30 Penhas Road S208188
Telephone: 6836 9527 // 6293 3121
Food Available: French Cuisine
2. The Plain
Source: randommunch
Source: plaincafetumblr
With a minimalistic approach with grey walls and limited furniture, this is one of the smaller cafes on the list. Its size does not seem to have diminished the quality of its food though, as it has gained a wide following for their coffee and well-executed poached eggs!
The Plain is inspired by Melbourne cafes, from the Vegemite toast to their payment system – which operates on trust.
Theme: Melbourne-inspired
Location: 50 Craig Road #01-01
Telephone: 6225 4387
Food Available: All-day breakfast
3. British Hainan
Source: British Hainan Website
Source: pinkypiggu
Details like record players, heavy wooden furniture and other paraphernalia like old clocks and televisions sets add to the vintage English vibe. There is a cozy feeling when entering the place, and you feel like you're having a homely meal back at your friend's place. As for the food, their Sambal Wings are well-marinated, tender and juicy!
Theme: Old England
Location: 75 Carpmael Rd, S429812
Telephone: 6336 8122
Food Available: British-Hainan Food
– Cafes For Childhood Memories –
4. The Little Prince Creamery
Source: jiaksimipng
Source: danielfooddiary
Their gelato is hand-crafted, eggless, and with only 8% fat. As if fans of The Little Prince need more reasons to visit this ice cream cafe, with hand drawn scenes and decorations from the beloved storybook all over the walls. The whole cafe has a whimsical, dreamy quality, much like the book!
Theme: Little Prince Fairytale
Location: 47 Lor 6 Toa Payoh, S310047
Telephone: 8684 8218
Food Available: Ice cream, waffles, and drinks
5. La Marelle
Source: thealternativefoodblog
Source: La Marelle Facebook
From the get-go, you are greeted with a burst of colours and La Marelle's signature clouds as you walk up the stairs to this cafe. I love the paper lanterns hanging around the cafe, providing it with a warm, welcoming lighting. The walls of La Marelle don't have a uniform colour, but are instead 3 different bright colours – but the contrast works.
They also have knick knacks for sale, like necklaces, postcards and bags! It's a pretty place and definitely Instagram-worthy. They get their pies from another cafe mentioned in this list, Windowsill In The Woods, but also have other noteworthy desserts like their Crumble Cheesecake.
Theme: Bright and child-like
Location: 25A Baghdad St, S199664
Telephone: 8822 8536
Food Available: European cuisine, desserts
6. Old School Delights
Source: flickr
Source: feveravenue
Stepping into Old School Delight will make you feel like you've taken a time machine back into a classroom from the past. With chalkboards, card games like "Old Maid", and the menu displayed in an exercise book, this cafe pulls out all the stops!
To further add to the authenticity of the olden Singapore vibe, the food they serve is local cuisine – their mee siam gravy is made from a recipe that has been handed down for 30 years. They also have a collection of biscuits and toys like chaptek on sale for you to relive your former glory days.
Theme:Back To The 90s
Location: 215 Upper Thomson Rd, S574349
Telephone: 6458 4518
Food Available: Local treats
7. Bricks N Cubes Cafe
Source: Bricks N Cubes
Source: Bricks N Cubes
With a theme like lego, it's no surprise that children love this place. With a playpen and life-sized (for kids) lego figurines, Bricks N Cubes caters particularly to families. The furniture is also lego-inspired, with building blocks forming the sofas and other furniture. The food is affordable, and is a nice place to bring your family out for a fun afternoon!
No worries about stepping on stray lego bricks here.
Theme: Lego
Location: The Cathay, 2 Handy Road #02-12/14, S229233
Telephone: 6735 7571
Food Available: Pizza, salads, and ice cream waffles
– Cafes For Mad Scientists –
8. The Lab SG
Source: Yaops
Source: danielfooddiary
I'm in love with the concept of this cafe. It's only been open for a week, so the hype hasn't yet materialized. Looking like the inside of a mad scientist's lair, you can mix your own fruity concoctions at the counter if you dare!
Seasonings like salt and pepper are stored in dropper bottles for you to experiment with. With items like Buffalo Wings and choices of Blue Cheese or Lychee Chilli dips, the chefs of The Lab SG show that they're mad scientists with their knack for experimenting!
Theme: Science Laboratory
Location: 1 Jalan Pisang #01-01, S199069
Telephone: 6299 5681
Food Available: Western Food
9. Fresh Fruits Lab
Source: Fresh Fruits Lab Website
Source: Fresh Fruits Lab Facebook
The majority of the food at Fresh Fruits Lab (FFL) incorporates – you guessed it – fruit in one way or another. Whether in the sauce, salads, or the tea, fruits somehow find their way in. In keeping with the lab theme, at the end of the meal, you will be served cold-pressed fruit juice in test tubes. Iced water is also fruit-infused and served in beakers!
Theme: Fruits Laboratory
Location: 351 Changi Road, Lor Marzuki, Singapore 419818
Telephone: 6677 6741
Food Available: Western and Italian food with a twist
– Quirky Cafes –
10. De' Pop Culture
Source: shirlynnyang
Source: Ivanteh
Brightly coloured with Andy Warhol-inspired posters and comic characters adorning the walls, this is a happy place to eat at. The attention to detail is extended to the toilet – which is handpainted with clouds! The tables are a variety of shades, and make the perfect background for you to Instagram your food.
Theme: Pop Art
Location: 749 North Bridge Road #01-01 S198717
Telephone: 6635 1136
Food Available: All day breakfasts and desserts
11. Kombi Rocks
Source: Kombi Rocks
Source: Kombi Rocks
In contrast with its vintage, Western appearance, Kombi Rocks serves Asian food! A welcome change from the normal cafe offerings, they even have Yam Paste with Gingko Nut for a sweet end to the meal. The Volkswagen cars are not the only contribution to the olden days – they also have posters of old pop stars like Marilyn Monroe and the Beatles.
Theme: Volkswagen Cars
Location: 66 Yio Chu Kang Road, S545568
Telephone: 6288 1206
Food Available: Asian cuisine
12. Whale and Cloud
Source: pinkypiggu
Source: pinkypiggu
Whale and Cloud is an elusive cafe hidden in a back alley, and it's an adventure just to locate it! Once you've found the blue door, you will have to knock to gain admittance into this secret hideout. With potted plants hanging, Bearbricks to stand guard while you eat, and an unfinished red wall, Whale and Cloud has a very cozy vibe and is great for catching up with a few old friends!
Their coffee comes served with a nostalgic cup of iced gems, and their baked goods are made fresh every day.
Whale & Cloud is currently on hiatus.
Location: 48 Niven Road
Food Available: Coffee and baked goods
13. Coffeemin
Source: Coffeemin
Source: nanyangchronicle
An interesting concept where time is money, but everything else is free. From board games, to console and computer games – there is much to do here! Pay $6 for the first hour, and $1 for every 10 minutes after that. Alternatively, you can pay $30 and stay there for as long as you want.
While not a typical cafe that serves food, it is a good place to people watch and hangout – a fun home away from home.
Theme: Time is Money
Location(s): 6 Eu Tong Sen Street, Clarke Quay Central, #02-33, S059817
Telephone: 6222 6100
Food Available: Free flow cookies and beverages, or you can bring your own food
14. Sprmrkt
Source: foodesteem
Source: sixandseven
The food is almost all made from scratch, and the cakes are freshly baked daily. Part self-service bistro, part corner shop, the raw ingredients used to make the dishes are also available for purchase, but are subject to availability.
Theme: Grocer
Location:2 McCallum Street, S069043
Telephone: 6221 2105
Food Available: American European fusion brunch, dinner, and cakes. Menu changes daily!
15. Wheelers Yard

Source: simplyjess

Source: Wheelers Yard
Everyone has seen this on their Instagram timeline at one point or another, whether it is the signature blue door in #ootd shots, or the spacious interior filled with bicycles of different designs and colours. Unlike most cafes, which are often cramped, the high ceiling at Wheeler's Yard makes for an airy dining experience.
While the ambience is truly one of a kind, the general consensus here is that the food can be way better than this. Read our full review of Wheeler's Yard.
Theme: Bicycle Enthusiasts
Location:28 Lorong Ampas, S328781
Telephone: 6254 9128
Food Available: All-day breakfast
16. My Awesome Cafe
Source: Page Five The Fifth Collection
Source: My Awesome Cafe Facebook
This cafe's concept brings vintage to a whole other level, by taking old furniture and restoring them – from pipes and old school desks, to reclaimed wood and retro fans. The logo and the quotes are also carefully handpainted onto the wall.
The food is healthy, with a yoghurt and granola mix for starters, as well as wraps and salads! The salads have received a particularly warm welcome, with a hearty amount of meat to go with the vegetables, keeping you from feeling rabbity while still being healthy.
In line with the place's Chinese heritage, besides normal beers like Stella Artois, there is also a small selection of flavoured bai jiu like Dragon Ginseng and Wolfberry.
Theme: Upcycling + Vintage Chic
Location:202 Telok Ayer Street, S068639
Telephone: 6222 2007
Food Available: Sandwiches, quiches, and salads
17. Reading Room
Source: The Reading Room
Source: The Reading Room
With books of every genre around you, the Reading Room is a good place to relax and enjoy a cuppa. They have various antique knick-knacks decorating the cafe, reminiscent of an old European grand library. Some food they serve include Chicken Schnitzel and Fried Portobellos.
Theme: Library
Location:19 Bukit Pasoh Road, S089833
Telephone: 6220 9019
Food Available: Western and European food
18. Hungry Heroes
This is hands down my favourite theme. With small figurines on display in glass cases on the first floor, and bigger bust figurines on display near the kitchen, it's like a comics dream come true. Head upstairs to the second floor for posters and a chandelier made out of figurines.
The whole cafe decor is eye-catching and gorgeous – I'd definitely head back again just to further explore the interior! Food-wise, the pulled pork and truffle mash were good. However, I felt the sides were over-priced considering the portions, especially for the mac and cheese! Read more about TSL's trip to Hungry Heroes here.
Theme: Superheroes
Location:33 Tessensohn Road, S217656
Telephone: 6295 5401
Food Available: Meat platters and other sides
– Whimsical Cafes –
19. Hatter Street Cafe
Source: sgfoodonfoot
Source: oysterdiaries
If you couldn't guess from its name, Hatter Street Cafe is inspired by Alice in Wonderland. Alice in Wonderland-inspired decals and quotes from the book adorn the walls, and items on the menu pay homage to the story.
The menu is written on the "shadow imprints" of the different characters on the wall, faced with quirky lamps, soft toys, and bird cages on the other side of the room. Their pastries are baked in-house, and their homemade ice cream has received praise from many patrons. Be warned, space in this cafe is limited so it might get cramped!
Theme: Alice in Wonderland
Location:212 Hougang Street 21, #01-333, S530212
Telephone: 6988 4591
Food Available: Desserts
20. Shop Wonderland
Source: @theedibleco
Source: herworldplus
As the name suggests, the cafe transports you to another world like Alice was! I love the plants hanging outside, adorning the exterior of the shop. Shop Wonderland is the physical store of event planners Wonderland, which explains the attention to detail given to the decorations here.
Theme: Whimsical fantasy
Location: 37 Haji Lane, S189230
Telephone: 6299 5848
Food Available: Cakes, pastries, cupcakes and high-tea sets.
21. Blisshouse
Source: shanicekoh
Source: Pinterest
Blisshouse takes the fairytale theme to a new level, with the whole restaurant carpeted in lush greenery. There are many photo opportunities, from a beautiful white carriage and swings, to a royal room with a plush velvet sofa! There are also masks that are for sale that you can use as props.
They have different daily promotions, like 20% off pastas and pizzas on certain days, and lunch sets on others, so be sure to check their website before heading down.
Theme: Fairytale
Location: 6 Eu Tong Sen Street, #03-21,The Central, S059817
Telephone: 6225 5532
Food Available: Western Cuisine
– Nature Cafes –
22. d' Good Cafe

Source: d' Good Cafe
Source: d' Good Cafe
The people at d' Good Cafe take special pride in their coffee, besides having specially crafted house blend coffees, they offer a "blend and brew" option for customers to select their own single origin beans! With two swing seats facing the window, you can sit sipping your drink and calmly watch the world go by.
There are other tables available, or if you don't mind an open air dining space, there is a rooftop alfresco complete with flowers dangling down the sides.
Theme: Private garden
Location: 273 Holland Avenue #02-01/02 S278992
Telephone: 6219 9807
Food Available: Pies, coffee, sandwiches, and pastas
23. The Plant Story
Source: blanketsandcoffee
Source: The Plant Story
If you've been wanting to try gardening but never got down to it, this place is perfect for you. Choose between attending a workshop to cultivate the gardener in you, or get a ready-made terrarium to put on your desk. The whole cafe is filled with greenery, and they're willing to share their landscaping services with others, whether for weddings, corporate events, or other occasions.
Theme: Nature in Comfort
Location: 11 Rhu Cross #02-03, Singapore 437440
Telephone: 6348 8040
Food Available: Western food and desserts
24. Windowsill Pies
Source: thechosenglutton
Source: Windowsill Pies
With a range of flavours, including S'mores and Pumpkin Pecan, Windowsill Pies offers probably the coolest place to celebrate the yearly celebration that falls on 14 March. With giant teddy bears and painted pine trees decorating the shop exterior, and a giant wooden tree inside, you will feel like you've entered a peaceful glen away from the bustle of Singapore.
Theme: Homely in the forest.
Location: 95 Soo Chow Walk S575382
Telephone: 9004 7827
Food Available: Dessert pies, and a fortnightly savoury menu.
25. We're The Furballs (WTF)
Source: smellypompom
Source: We're The Furballs Facebook
If you're a dog-lover, you should head down here! With student deals and an admission fee that covers unlimited play time with the dogs and a complimentary drink, WTF is a pocket-friendly pet cafe. There is also a claw machine for you to catch dog treats, and toys for you to play with the dogs.
Theme: Dog Cafe
Location: Bugis+ 201 Victoria Street #07-07 Singapore 188067
Telephone: 6509 1186
Food Available: Drinks and snacks
– Throwback –
26. Rouse (Closed)
Rouse is now closed.
Everything about this cafe screams hipster, from the peeled walls, brick floors and crate tables, to the food which is far from your normal cafe grub. A plus point – their food is all halal, and come on pans lined with wax paper for a novel touch. They also have a variety of handmade cakes supplied by fathiscakes, and their coffee blends are roasted by Dutch Colony Coffee.
Theme: Forgotten By Time
Location: 36 Dunlop St, 209364
Food Available: Middle-eastern fusion food
27. Tian Kee & Co.
Source: Tian Kee & Co.
Source: Tian Kee & Co.
A 54 year old provision store that was bought over to fulfill the owner's wife's dream of owning a cafe, much of its old school charm remains. With the old sign from the provision store as its storefront, and jars of retro candies on the counter for customers to enjoy, this cafe is full of nostalgia.
Theme:Old School Provision Store
Location: 12 Dakota Crescent, S390012
Telephone: 6348 6938
Food Available:Cakes and brunch sets
28. Carpenter & Cook
Source: Carpenter & Cook
A vintage home store and artisan bakery, Carpenter & Cook only serves handmade goods baked daily for freshness. Homemade jam, granola and other nibbles packed in glass jars are also available – perfect as gifts. The furniture in the shop is also for sale, painstakingly sourced from London and other parts of Europe.
If you appreciate the decor and food, they also do catering and event styling like in the above picture where they specially decorated the food for an event.
Theme: Vintage
Location: 19 Lorong Kilat #01-06, S598120
Telephone: 6463 3648
Food Available: Baked goods, and confectionery
29. The Coastal Settlement
Source: The Coastal Settlement
Source: The Coastal Settlement
While this cafe is one of the more out of the way cafes, it is worth a visit if you like vintage things. From ice kachang machines, Vespas, typewriters, and other olden-day items adorning the interior of this cafe, it has the nostalgic vibe down pat. Its food is mostly Western, with a nod to local dishes like Curry Chicken and Nasi Lemak.
Theme: Rustic Charm
Location: 200 Netheravon Road, S508529
Telephone: 6475 0200
Food Available: Western and Italian cuisine
30. The Mama Shop (Closed)
Source: danielfooddiary
Source: talkingevilbean
The Mama Shop is now closed.
Like a real mama shop, The Mama Shop sells a variety of knick knacks and snacks from the past, with prices comparable to the past too – a Snakes & Ladders set goes for just 80 cents! The food served here is homely and has its own twist, like the Okaasan waffles which have chicken and takoyaki as its filling – an interesting fusion of cuisines.
Opened by Felicia Chin and Sora Ma, this cozy 10-seater cafe seems poised to receive a warm welcome, from fans and non-fans alike.
Theme: Retro
Location: 195 Pearl's Hill Terrace, Old Police Operational Headquarters, S168976
Food Available: Burgers, Waffles, and drinks
31. Old Habits Cafe
Source: Old Habits Cafe Facebook

Source: Presentpurpose
Part cafe, part vintage store, the owner's huge collection of mementos from the past is on display here. Some of the vinyl records, gramophones, and toys are even for sale. The food provided may be simple, but they have added their own twist, like the Popcorn Matcha Latte, an interesting mix of the bitterness of matcha and the buttery popcorn.
Theme: Antiques
Location: 38 Telok Blangah Rise, #01-315 S090038
Telephone: 9644 2777
Food Available: Tea and dessert, and a few Western mains
32. Flee Away Cafe (Closed)
Source: thesilverchef
Source: Flee Away Cafe Facebook
Flee Away Cafe is now closed.
Flee Away Cafe aims to provide patrons with an escape from the bustle of work. As a nod to the people-watching often done in cafes, there are even cinema seats facing the windows. Toy planes and old television sets adorn this bright space too.
Flee Away Cafe supports local too – there are display boxes available for artists and entrepreneurs to display their items for $30 a month. The food is fusion, with Singapore's very first Le Char Kuey (you tiao in baguette style with fillings like dry laksa, or bak kwa with wasabi mayo) having been conceptualized here.
Theme: Bright & Retro
Location: 70 Dunlop Street, S209398
Food Available: Fusion local food
33. 1942@Alfresco Changi (Closed)
Source: 1942@Alfresco Changi
Source: 1942@Alfresco Changi
1942@Alfresco Changi is now closed.
A restaurant, bar and museum all in one, 1942@Alfresco Changi is the only war-themed restaurant in Singapore. They even have a menu with items including steamed tapioca to replicate what people ate in war times. There are also board and card games for you to enjoy after your meal!
Theme: Changi War Memorial
Location: 30 Cosford Rd, S499550
Food Available:Western food and alcoholic drinks, and a special War Menu
– Bonus –
The following 3 places aren't cafes, but are notable for the unique experiences they offer their customers. Pay them a visit for a unique experience!
34. The Screening Room
Source: Screening Room website
Source: Screening Room
With The Screening Room, there's no need to sneakily stuff food in your bag and smuggle it into the cinema – eat your food with pride! They release new movie schedules every 2 weeks, so be sure to check out their Facebook page to know what's screening. There is a slight Mediterranean influence, with the dips coming with naan and the burgers are also spiced with herbs.
Theme: Movie screening
Location: 12 Ann Siang Road, S069692
Telephone: 6221 1694
Food Available:Dips, Tapas, Burgers and Charcoal Grilled
35. Salute Coffeshop
Source:
Source: pinkypiggu
This is too much of a gem not to share! Aiming to share gourmet food at affordable prices of below $20, Salute Coffeeshop has French, German and Belgian cuisine among others.
The usual kopitiam tables are covered in gingham tablecloths, and there are menus the customers can browse. Another difference – there is no drinks stall at this coffeeshop for you to get Kopi-O from! Fret not, as individual stores serve their own drinks like bubble tea and craft beers. If you thought all kopitiams were the same, you have a new one on your list to visit.
Theme: Restaurant in a coffeeshop
Location: Blk 119 Bukit Merah Lane 1
Food Available: International cuisine
36. TongKang Colonial Bar & Restaurant
Source:
Source: danielfooddiary
Experience dining on the last two tongkangs (light wooden boats used to carry goods in the past) in Singapore. Tongkangs have been around since the early 19th century, so to conserve this part of our history, extensive refurbishing costing more than a million dollars had to be done.
The two boats have different purposes – one's a gin bar and the other's a restaurant. The food in the restaurant draws inspiration from both the British and Indian cuisine, as a nod to our colonial past. Some particular dishes to take note of would be the Oxtail Stew and the Granny Smith Apple Tart.
Theme: Riverboat Dining
Location: 3D River Valley Road, #01-06, S179023
Telephone: 6333 4868
Food Available: Colonial cuisine
Most Unique Cafes In Singapore
Complain about the rise of cafes all you want, but as a great place to chill and a cheaper alternative to restaurants. Cafes are here to stay. Let us know which of these cares are your favourite!
I can read minds. You will also like: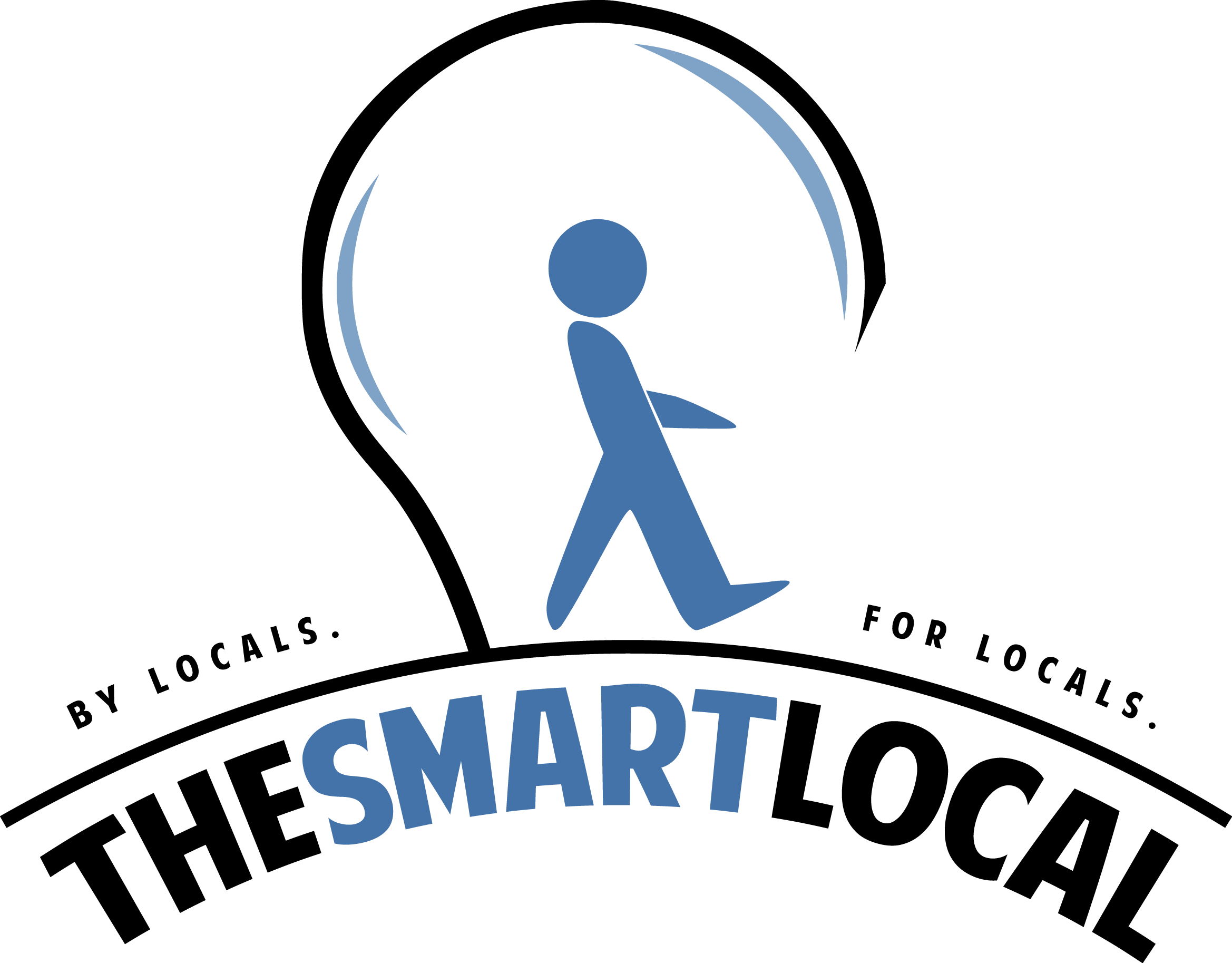 Drop us your email so you won't miss the latest news.