This post was brought to you by Pickat, a food app that gives you free coupons to redeem at restaurants all around Singapore. Download Pickat on: GooglePlay | iOS
Challenge Yourself to Eat All You Can
It's ingrained in us to be competitive gluttons, but just how far can you go? Not only will you earn for yourself legendary status among your friends forever, you also get to eat for free – if you win these challenges. It's time to meet the most monstrous Singapore food challenges ever created.
If you've ever wanted to prove you are a bottomless pit, this list of food challenges will satisfy the masochistic foodie in you.
1. The 1kg Terminator @ Dempsey Roadhouse
Source: Chope
The Terminator ($58) is a towering burger of 6 Wagyu Beef patties, layered with cheese, pieces of bacon and caramelised onions; with coleslaw and fries. Wolf it down in less than 20 minutes and the burger will be on the house.
Think that's hard? Our buddy Melicacy will put all grown men in their place. The fact that this 48kg girl did it in 16 minutes should inspire you to give this a try.
Source: Melicacy
Address: 13 Dempsey Road Singapore 249674
Opening Hours: Monday – Friday: 10.30am – 10pm | Saturday & Sunday: 9am – 10pm

2. The Beast Burger
The Beast Burger Challenge is wolfing down a whopping 7-pound burger consisting of slaw, pork, and fried chicken atop a generous, juicy beef patty, in between two buttery hot buns and sweet potato fries. NOBODY HAS BEATEN THIS CHALLENGE. If you do, the meal is on them. Just remember to pre-order!
We found out about this challenge when reviewing The Beast, who are also known for being a cool Southern Themed Bar. Think fried chicken on top of waffles. You have to see it to believe it.
Address: 17 Jalan Klapa Singapore 199329
Opening Hours: Monday – Thursday: 5pm – Midnight | Friday & Saturday: 5pm – 1am | Closed on Sundays
3. Todai Singapore Spice Challenge
Source: Todai Facebook
TODAI has brought back their Alaska Crab Festival and this time spice things up with a Spicy Roll Eating Contest in the month of July and August. This isn't as cool as the other challenges but it's easier and you get to win vouchers. If you are a fan of sushi and spices, dining vouchers will be yours to keep after you complete Level 4 of spiciness.
The lunch challenge starts at 12.30pm. Dinner starts at 7.30pm – inform the staff beforehand, as space is limited.
Address: The Shoppes at Marina Bay Sands #B2-01
Opening Hours: Monday – Friday (Lunch): 11.30am – 3pm, (Dinner): 5.30 – 10pm | Saturday (Lunch): 11.30am – 3pm, (Dinner): 5pm – 10.30pm | Sunday: All-day dining 11.30am – 10pm
4. Little Hiro Eternal Glory
Source: Little Hiro Facebook

Previously known as Burger Shack and known for their new Ramen Burgers, Little Hiro too has a burger challenge. The $25 meal of 8 patties and 500g fries will be on the house if you win the Superhiro Challenge by beating the fastest timing. Which makes this pretty hard to beat since the timing keeps improving.
We found out about this challenge when we reviewed Little Hiro. It's a cool gem of a restaurant in Bukit Timah.
Address: 559 Bukit Timah Road, #01-01 King's Arcade, S269695
Opening Hours: Sunday – Thursday: 11.30am – 9.30pm | Friday & Saturday: 1130am – 10pm
5. Sunset Grill and Pub

Source: Iamryanstyle
Relocated from Seletar Airbase, Sunset Grill and Pub is now at the convenient spot along Jalan Kayu shophouses. Their notorious Level 35 Spicy Wings are still up for challenge – the smell alone will make you start crying. I just hope the challengers come out alive – it's not always about free food. Such levels of spiciness could actually harm your body.
Address: 259 Jalan Kayu Singapore 799488
Opening Hours: Daily 4pm – 11pm | Closed on Tuesday
6. Southwest Tavern Suicide Wing Challenge
Source: Southwest Tavern Facebook
Nothing sounds better than suicide wings and a cold beer on this tropical island. Southwest Tavern is offering that for free, if you can complete Suicide Wings Challenge in 15 minutes.
In addition, you'll get a feature in their hall of fame and a free bottle of hot death sauce. One of the more realistic challenges out there which won't totally annihilate every cell in your body.
Address: 8 Boon Lay West Singapore 609964
Opening Hours: 11am – Midnight daly
7. Burger VS Wings + Bar

Source: BWB Singapore Facebook
You're your own worst enemy, but it's always fun competing side by side with other like-minded competitors. The BWB Knockout Challenge is where you conquer either the wings or burgers faster than your opponent. You don't eat for free but you get 50% of your bill. It is a lot easier then a lot of the challenges here and there is more variety in their challenges.
We found out about this challenge when we reviewed Burger vs Wings bar.
Address: 181 Orchard Road #11-03/04 Orchard Central
Opening Hours: Daily: 11.30am – 3pm, 5.30pm – 11pm
8. Lau Pa Sat Stall 8's Satay Challenge
Source: Expatedna
There are even challenges in Hawker Centres! Ongoing for years despite the numerous renovations, Lau Pa Sat Stall 8 still holds its Satay Challenge. Beat the highest number of Satay sticks eaten within 20 minutes and your satay feast will be free.
Address: 18 Raffles Quay Singapore 048582
9. Lagnaa Barefoot Dining's Chilli Challenge
Source: somethingaboutmer

The most comfortable challenge yet. Head down to Lagnaa Barefoot Dining, strip off your shoes and take on The Lagnaa Spicy Challenge. Qualify for Level 6 before proceeding through the Gates of Spices. Complete Level 7 and beyond, and your meal will be on the house.
Address: 6 Upper Dickson Road Singapore 207466
Opening Hours: Daily 11.30am – 11pm
10. Chupitos Bar's Shots Challenge

Source: justsaying
"Shots, shots, shots, EVERYBODY!" The Chupitos Bar's What Dozen Kill You Makes You Stronger Challenge will satisfy the alcoholic in you. Finish 12 shooters in 30 minutes and drinks and cement yourself legendary status on their personal Wall of Fame!
We've seen people attempt this before. Some have failed spectacularly. While others have walked away as kings and queens of the bar. Read more in our Chupitos review.
Address: 3B River Valley Road #01-05 Singapore 179021
Opening Hours: Sunday – Tuesday, Thursday: 6.30pm – 1.30am | Wednesday, Friday & Saturday: 6.30pm – 3.30am
For the love of food
Opportunities like these don't come along every day! When you run out of things to do with your friends or are just feeling extremely famished, try these challenges for yourself. You might even get a free meal!
Coming up with this list was a challenge itself, and we had to visit many of these places to discover these. If you know of any other food challenges in Singapore, please share them with us so we can continue to expand on this list.
We would like to thank our sponsor Pickat for making this post possible. Pickat is a food app that makes it easy for foodies to read the latest reviews and most importantly – find great coupons!
1. Big discounts and discovering new places
You can learn about new places by checking out what is popular. The Prata Place has received a very positive score in over 1,000 reviews. They even had an amazing 1-for-1 Prata coupon deal!
2. The Instagram for Food
It's like instagram for food. Read reviews and follow the latest from your favourite foodies or those who similar taste palates as you.
3. Find great deals nearby
If you run out of ideas on where to eat, just check out shops which are having promotions nearby. Discover a new shop and get a great deal at the same time! Through the app, we learned Sophie Bakery was near our new Balestier office and there was an offer for a free tart/cake!
I can read minds. You will also like these:
---
This post was made possible thanks to Pickat.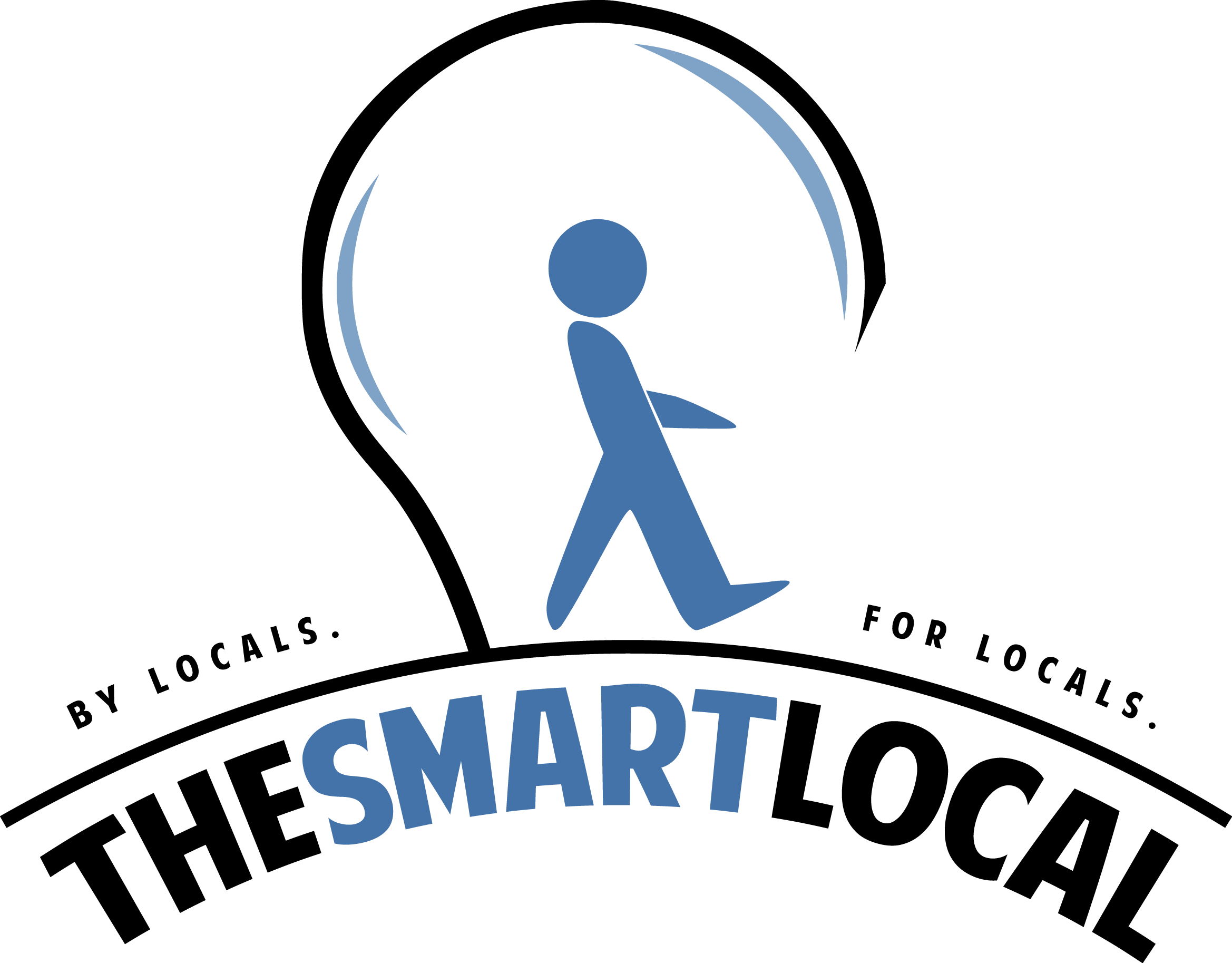 Drop us your email so you won't miss the latest news.