About Upper Thomson Road
This road was once synonymous with good prata at The Roti Prata House and handmade dimsum at Hwa Nam Restaurant. Perhaps it still is. But in the past few years, we've seen exciting F&B concepts sprout up and shake up the scene.
Nowadays, Upper Thomson is no longer just known for the prata and dimsum. It is also home to some of the coolest cafés and bakeries in Singapore. We suss out 19 that we think you should check out when you're in the neighbourhood.
– Cafés At Upper Thomson-
1. One Man Coffee
Source: @bluedoves
It's quite easy to miss One Man Coffee if you do not know that they share the same shop space as Crust Gourmet Pizza Bar. So keep your eyes peeled when you're headed there. They're known for their quality coffees and affordable brunch items, but it is their Brioche French Toast which have been especially raved about.
Address: 215R Upper Thomson Road
Must-try: Brioche French Toast
2. Salted Caramel Artisan Ice Cream
Source: The Food Nomads
This independent ice cream parlour offers a variety of ice cream flavours, home-made waffles, cakes, and coffee. This is one of the popular places to unwind with a group of friends along Upper Thomson, judging by their dinnertime crowd.
Address: 246F Upper Thomson Road
Must-try: Salted Caramel Ice Cream, Earl Grey Ice Cream
3. Udders Ice Cream
Source: Zerika-says
This local ice cream chain is definitely no stranger to Singaporeans. Udders started off as a kooky and fun place to get your ice cream fix and they have since expanded and grown even more successful. What really wins us over is their variety – they serve up to 30 flavours of ice cream.
Address: 246D Upper Thomson Road
Must-try: Rum & Raisin Ice Cream, Mao Shan Wang Ice Cream
4. Old School Delights
Source: Kimberley Yong
This place carries old school charm and nostalgia, especially with their interior being modelled after a classroom. They also serve up a variety of quintessential Singaporean dishes such as Mee Siam, Laksa and Kueh Pie Ti. Look out for their old school toys instore as well – they're guaranteed to bring back memories.
Address: 215M Upper Thomson Road
Must-try: Mee Siam
5. Yi Jia Bakery House Café

Source: Yi Jia Bakery House Café
This place is definitely a trip down memory lane, especially with your kopi or teh and freshly baked traditional style breads.
Address: 229 Upper Thomson Road
Must-try: Milk Bread
6. Wafflelicious
Source: Entree Kibbles
This place claims to be "mad about waffles", so you probably will not go wrong here when you're looking for your waffle fix. They serve a range of Belgian Waffles served with home-made ice cream.
Address: 215F Upper Thomson Road
Must-try: Belgian Liege Waffles
7. November 8 Coffee & Company
Source: @pogpogpog
This café has already gained a following despite being a relatively new kid on the block. You may not find it at first glance, but look out for the sign around Thomson V Two and follow the instructions to November 8. Their chic interior is inviting and the place allows for ample sunlight for you to bask in while you enjoy your leisurely brunch.
Address: #01-30 Thomson V Two, 11 Sin Ming Road
Must-try: Big Breakfast
8. Black Sheep Café
Source: Nichology
This is one of the hidden gems of Thomson V Two. Previously located at Mayo Street, this café serves up French fare in a cosy and casual setting at an affordable price. Patrons will also be glad to know that this place has no service and GST charges.
Address: #B1-30, Thomson V Two, 11 Sin Ming Road
Must-try: Duck Confit
9. Oz Specialty Coffee
Source: @lavishkiss
Even though they are fairly new to the café scene, Oz Specialty Coffee really know their stuff. They are one of the few cafés which go beyond just food and coffee – they stock specialty coffee equipment and products as well. You might want to note that seating is mostly al fresco. Also, they're one of the cafés that will be featured in the first ever Café Fest.
Address: #01-13, Thomson V Two, 11 Sin Ming Road
Must-try: Belgian Liege Waffles, Coffee
10. Fluffy White Cloud
Fluffy White Cloud Café is a really tiny café with a unique concept which combines a retail and F&B space. They carry independent watch and accessory brand TOKYOBay and also offer bites like traditional pastries, cupcakes, sandwiches and drinks.
You MUST try their banana cake.
Address: #01-19, Thomson V Two, 11 Sin Ming Road
Must-try: Signature Ciabatta Sandwich, Banana Cake.
11. Habitat Coffee
Source: @herabot
Habitat Coffee is probably one of the pioneers in the Upper Thomson café scene. Their quality coffees and food are the reasons why they have become so popular, and their popularity has grown beyond their shop space. It's not uncommon to see the café packed on a weekday afternoon.
Address: 223 Upper Thomson Road
Must-try: The Big Ben
12. Little Pancakes
Source: @whatcolours
This place serves – you got it – little pancakes. These bite-sized beauties come in sweet, savoury and Asian options. Looks like pancakes could really give waffles a run for their money.
Address: #01-04, Thomson Imperial Court, 200 Upper Thomson Road
Must-try: Ham & Cheesy
13. Little Part 1 Café
Source: @graceleesh
This independent café has been serving up comfort food, coffee and alcohol for some time now. They call themselves the "third place – neither work nor home". One gripe though: You have to navigate past the private houses before you can get to this gem, but we figure it'd be well worth your time.
Address: 15 Jasmine Road
Must-try: Chicken Schnitzel
14. JBM Coffee Works
Source: JBM Coffee Works
Veer off Upper Thomson Road and you'll find JBM hidden behind the HDB flats at Midview City. It is more inaccessible than the last few that we have mentioned, but if you're looking for a cuppa and and coffee equipment, this might be the place for you. It has a modest seating area of about 15.
Address: #01-80, Midview City, 22 Sin Ming Lane
Must-try: Take-away coffees
15. Badoque Café
Source: @badoquecafe
Some may know Badoque from their original shop at Bedok Simpang. Well, they'll be glad to know that they are finally opened at a location which is more accessible than their eastern sister. Badoque is pretty hard to miss, especially with their large green and black signboard. Do come here hungry as they're well known for their hearty portions.
Address: 246 Upper Thomson Road
Must-try: Beef Ribs
– Bakeries at Upper Thomson –
16. Carpenter & Cook Jr
Source: @lkkben
Carpenter and Cook should be familiar to café-hoppers. The lovely vintage home store and artisan bakery café has now opened another outlet at Upper Thomson. But unlike its sister on Lorong Kilat, this store only sell takeaways.
Address: 17 Jasmine Road
Must-try: Passionfruit Meringue Tart
17. #1 Baker Street
Source: #1 Baker Street
#1 Baker Street is the brainchild of a lady who goes by the moniker TequilaSheela. Her speciality lies in lovely customised cakes, which you can see from here. She also sell cupcakes at her shop.
Address: #B2-09 Unit 8, Thomson V Two, 11 Sin Ming Road
Must-try: Customised cakes
18. Berry Gerry Bakes
Source: BerryGerryBakes
This boutique bakery is helmed by artist and self-taught baker Geraldine Wang, whose mission is to create healthier cakes and cookies. They bake their goods daily but encourage pre-orders. You can find a selection of cakes sold by the slice at the store.
Address: #01-04, Thomson V One, 9 Sin Ming Road
Must-try: Pandan Sugee Cake
19. A Little Cake Shoppe
Source: @alittlecakeshoppe
This cake shop is passionate about creating cakes for every special occasion. Their realistic looking cakes have been a hit among their customers. It's not a wonder, seeing that the Chief Cake Artist is an experienced baker who has worked in Swissotel.
Address: #B3-09 Unit 8, Thomson V Two, 11 Sin Ming Road
Must-try: Customised cakes
How to get to Upper Thomson
The nearest MRT station is Marymount MRT. Alternatively, you can take buses from Ang Mo Kio MRT and Bishan MRT.
From Ang Mo Kio MRT: Take buses 132, 165, 166 from opposite Ang Mo Kio Hub and alight in front of The Roti Prata House.
From Bishan MRT: Take bus 410G from Bishan bus interchange and alight before Thomson Ridge.
So there you have it, your guide to exploring the best of Upper Thomson! Do let us know if we left any cafés out. Which area would you like us to feature next?
I can read minds. You will also like these: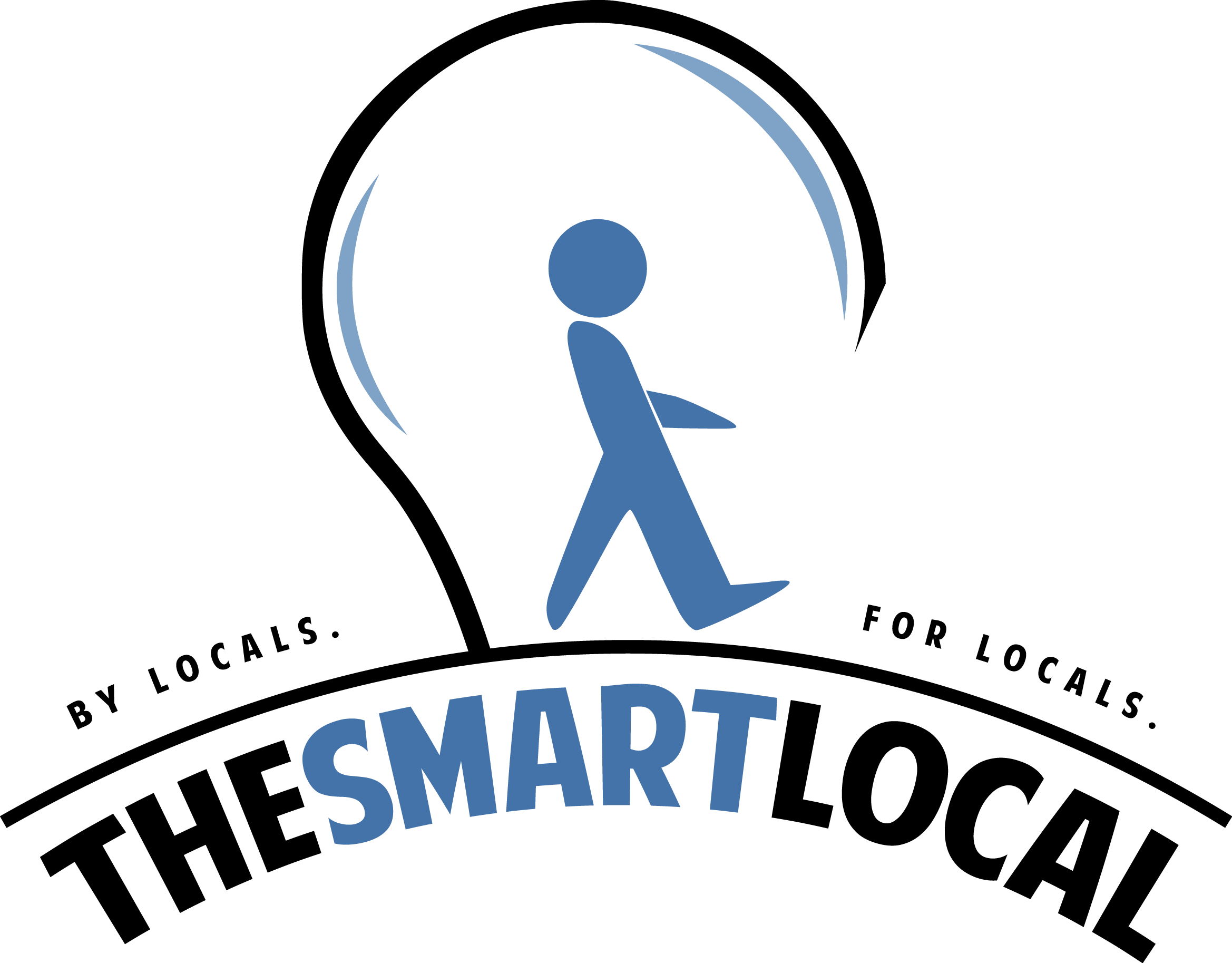 Drop us your email so you won't miss the latest news.